With a Smile, Tarrytown Doctor Goes Overseas and Changes Children's Lives
Through Smile Train, Dr. Michael Koch provides life-altering surgery for children with cleft lips.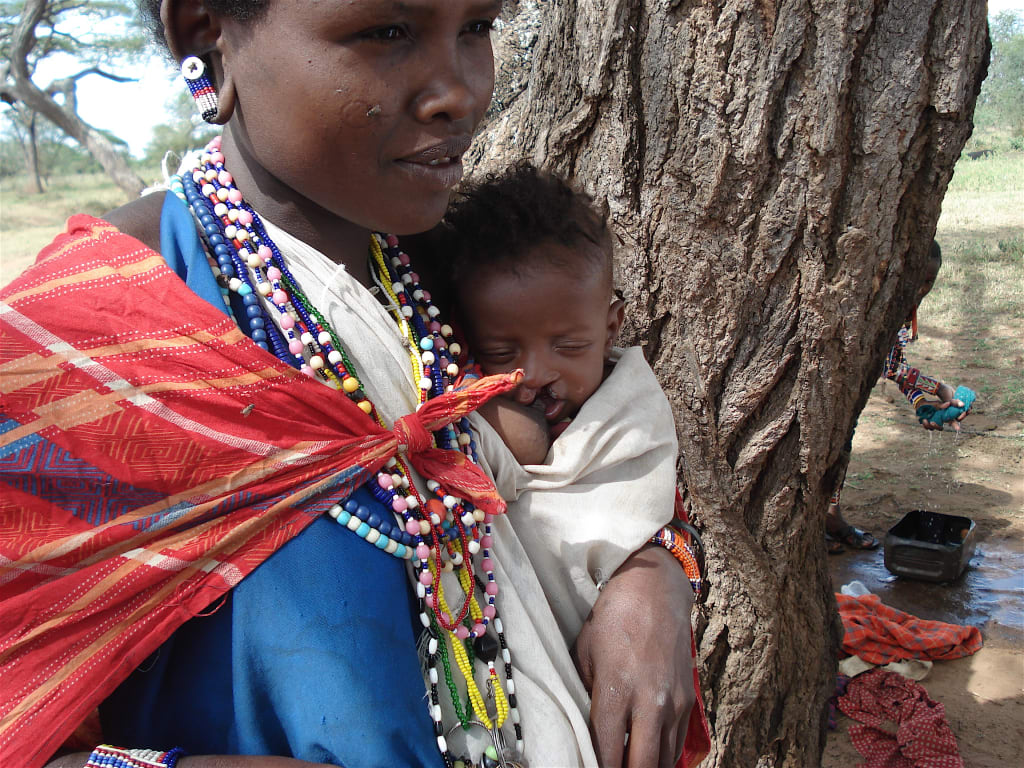 Photo by davida3  
A look back at Dr. Michael Koch's efforts with Smile Train.
When we as workers run up against those stretches where 12 hour days are the norm, the ending is a welcome feeling. Tarrytown 's Dr. Michael Koch can count on a two week period like that every year but leaving these long days behind is actually the hardest part. "If you could stay longer, you would," said Dr. Koch.
Dr. Koch is referring to his annual trip to a developing country. He goes with an organization called, Smile Train and providing reconstructive surgery on cleft lips is the mission.
More to Deformity Than Just a Smile
A cleft lip is a congenital deformity that leaves millions of children around the world disfigured with no access to augmentative surgery. "You can't smile," said Dr. Koch. "That's why the medical outreach organization is called Smile Train."
And bringing life long changes to as many children as possible is its lofty mission. The condition occurs because lip tissue that normally fuses together remains separated. Medically, it can cause severe feeding problems for infants, and if the pallet is cleft, speech can be affected.
But the ability to articulate isn't the only troubling implication for these unfortunate children. "If your speech is impaired your development will be delayed," Dr. Koch lamented.
Of course, it's hard to overlook the impact that appearance will have on the rest of these children's lives. "How other children respond to them can be a very significant social development issue," said Dr. Koch.
It's probably safe to say, that's a gross understatement. But his connection to Smile Train thirteen years ago in a first mission to the Philippians fit rather nicely within Dr. Koch's specialty as a Plastic and Reconstructive Surgeon. "The wonderful thing about plastic surgery is it's a very portable specialty," Dr. Koch said. "That's to say, we can do most of the surgeries with instrumentation that I can pack conveniently into a suitcase."
Good deeds aren't work.
On the other hand, the trick for the larger organization is finding a local hospital that is capable of providing two or three operating rooms. Once satisfying that criteria, access becomes available to hundreds of lucky patients. After the word is let out to the community and Smile Train arrives, he said, "We really do take over the hospital."
Dr. Koch describes the onslaught of hope in sheer numbers as dramatic. At the same time, the days are long and hard for Healing the Children. This is local chapter of Smile Train professionals that the Scottish born doctor travels with.
On the go and across far-flung borders, the hours don't pile on in a traditional 9-5 sense. "It doesn't feel like work because the team spirit is so strong and enthusiastic," said Dr. Koch. "It just feels good to be able to do it."
So Many Left Behind
The cost on average comes in at about $250 per operation and many times the procedure can be done in less than 45 minutes. Unfortunately, there's still a cold reality to the selfless effort. "You know when 600 children turn up at the door, you're not going to be able to help all of them," Dr. Koch asserted.
Fortunately, solace can be taken in Smile Train's educational component, which teaches local doctors to manage the patients once the train has left the station.
Otherwise, he's not beneath reaching out to his community for financial support to this long time nonprofit. But he couldn't help being touched by the initiative his patients undertook before his last trip.
They collected over 400 Beanie Babies for the children. "That was very gratifying to see," Dr. Koch beamed.
No, the thanks is all ours.
For more info: www.smiletrain.org
Please Like my Westchester Stories Page on Facebook
Author can be reached at: [email protected]