Bilingual Education Program at Mt. Kisco Elementary Works
The program cuts costs and produces higher test scores across the board.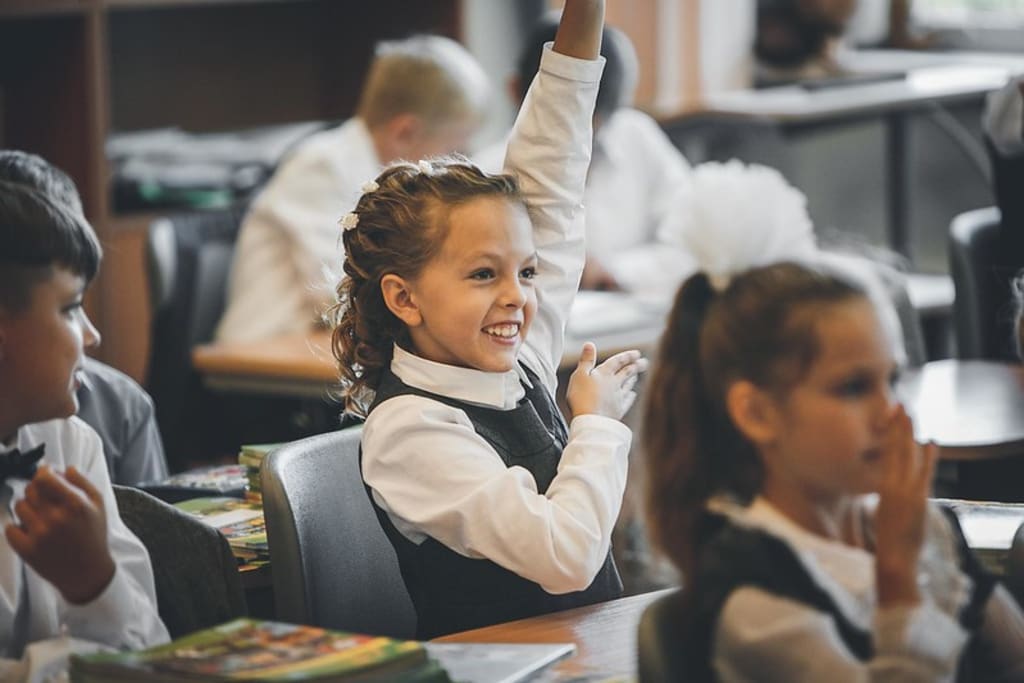 Photo by vazovsky
If you have ever had an email or Facebook post misinterpreted then you shouldn't be surprised by this basic fact. 80 percent of all human communication is nonverbal and only using words fails to do justice to the full meaning. Unfortunately, that doesn't really help when you try to have a conversation with someone who doesn't speak the English language. So regardless of whether you speak slowly enough or include exaggerated gestures, there has got to be one unmistakable given. If you are teaching an English speaking child about subjects like photosyntheses in Spanish, there's no real chance of learning. Well, don't be so sure of what you think you know?
"It's like a full on production. They use cues to teach the language and make sure the kids understand in the process," said Margaret Davis-Cerone of Mt. Kisco Elementary's Dual Language Bilingual Education Program.
Concerns and Documented Success
Up and running for the last five years, the forward looking program officially begins in first grade and includes both native Spanish speakers and native English speakers. "The kids are all mixed in together," she said. "There's an English only classroom and a Spanish only classroom, and the entire group alternates the program each day of the week."
So in accordance with attending information sessions that effectively laid out the research for Davis-Cerone and her husband, she was completely at ease with having her English speaking son learning in a Spanish language class. Well, not so much. "It was at first scary," said Davis-Cerone. "I thought, 'is this going to be for my kid. Is he going to adjust as well if he was in an English only environment.'"
Opting in with 90 of the 100 families in first grade that year, the presence of a choice should have allayed the concerns of parents who wished to defer on the process. "At Board of Education meetings last year there was a lot of controversy and concern over the program," said Davis-Cerone.
No matter, the arguments and the heat encapsulating the anger, the success of the program can also be measured along the bottomline. "It's a cost saver because the money the school saved for no longer having to pull ESL kids out of class to learn english," said Davis.
Theory and Practice
Or in parent-speak of a higher order, Davis-Cerone has been left in the dust by her son. "Joe can speak Spanish," the mother of two asserted proudly.
Still, despite developing a proficiency, there is a reluctance on the part of the kids to openly speak in a foreign language. But she sites a telling example that shows there's ability over the shyness. "The teacher was struggling to teach a math concept in Spanish, and out of the blue, Joe jumped up in Spanish to explain the lack of clarity," she said.
Either way, Mom valued the bilingual possibilities at the outset, but there's more on the incline of the mastering the duality. "You are engaging different parts of your brain in learning a second language," said Davis-Cerone. "That pays off in so many other ways."
The early test results will not necessarily agree, though. "First year test scores are more likely to be lower than usual," she said.
But the tables definitely turn as the learning curve finally takes shape in subsequent years. "Research shows that by sixth grade, the test scores are far greater than kids in English only classes," said Davis-Cerone.
That sounds good in any language, and even better if you can say it more than one.
Please like My Westchester Putnam Stories page on Facebook.
Author can be reached at [email protected]