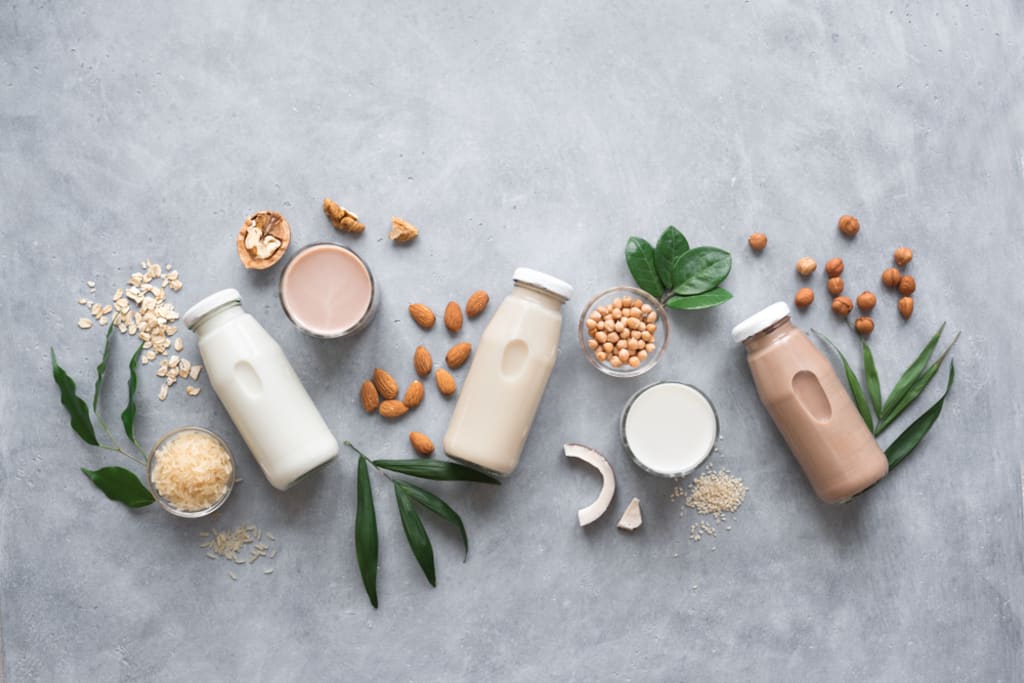 Did you know that the Indian Vegan Food Market is estimated to grow at a CAGR of 8.6% between 2023 to 2028?
It doesn't come as a surprise because the consumer base for plant-based food is growing exponentially in India. People want to switch to sustainable living and contribute to the environment.
Thus, the demand for vegan products is increasing. For instance, people have started consuming vegan plant-based milk for various reasons like a healthy lifestyle, lactose intolerance, and animal welfare.
But the question is — Is this industry here to grow or die? Read the entire article to understand more.
The plant-based industry in India has seen significant growth in recent years, with a rising demand for plant-based food products due to concerns over health, environmental sustainability, and animal welfare. The Indian government has also taken initiatives to promote plant-based diets and reduce the consumption of animal products, including launching campaigns to promote vegetarianism and investing in plant-based research and development. Companies in India are now offering a wide range of plant-based products, including meat alternatives, dairy alternatives, and plant-based protein powders.
What is Plant-Based Food?
Plant-based food consists of food primarily made from plants and excludes animal products.
Some plant-based food options are nuts and seeds, fruits, starchy vegetables, whole grains, plant-based milk like almond milk, oats milk, unsweetened coconut milk, soy milk, and more.
Who is the Main Target Group?
Plant-based food has started establishing its position in the market with an increase in its consumption. The most popular target groups for plant-based food are:
Ethical consumers - They are the ones who want to lower the negative impact of meat production on the environment. This group is more aware of animal welfare and sustainability.
Flexitarians and vegetarians - This group consists of people who want to avoid dairy or animal-based products at all costs and completely switch to plant-based food.
Health-conscious consumers - Healthy lifestyle is undoubtedly one of the prime reasons people switch to vegan products. Vegan food is high in proteins and other essential nutrients and lower in calories and saturated fats.
Lactose-intolerant people - Studies say that 60% of Indians suffer from lactose intolerance or have milk allergies. Thus, they switch to the consumption of vegan plant-based milk. If you are one of them, you can explore various vegan brands like Only Earth for more vegan milk options.
Protein-deficient consumers - Almost 80% have protein deficiency because of a lack of awareness. Plant-based food is rich in proteins, vitamins, and all the other essential nutrients.
Non-vegetarians - This target group includes people who want to lower their cravings and meat consumption.
Reasons Behind the Growth of Plant-Based Industry
The growing trend of veganism and the increasing consumption of dairy and meat alternatives are the prime reasons for the growth of the plant-based industry. Apart from this, a healthy lifestyle, sustainable living, weight control, and more are also some reasons behind this growth.
The Future of Plant-Based Industry
According to a YouGov survey in 2022, almost 65% of Indians planned to eat more vegan food. So, the increasing growth of the plant-based industry isn't surprising.
The industry is gaining more traction and awareness because many companies are entering the market with a vision to contribute to sustainable and healthy living. Indians are becoming more aware of the impact of meat production on climate change and the environment. So, many of them have started taking steps to change their habits and follow veganism.
Thus, the future of the plant-based industry is brighter than it looks because of the growing popularity of the market.
Reader insights
Be the first to share your insights about this piece.
Add your insights