Supported By Lull
The One Change That Improved My Overall Health Forever
Luxury wellness products are nice, but if you're serious about your health, you can't lose sight of the necessities.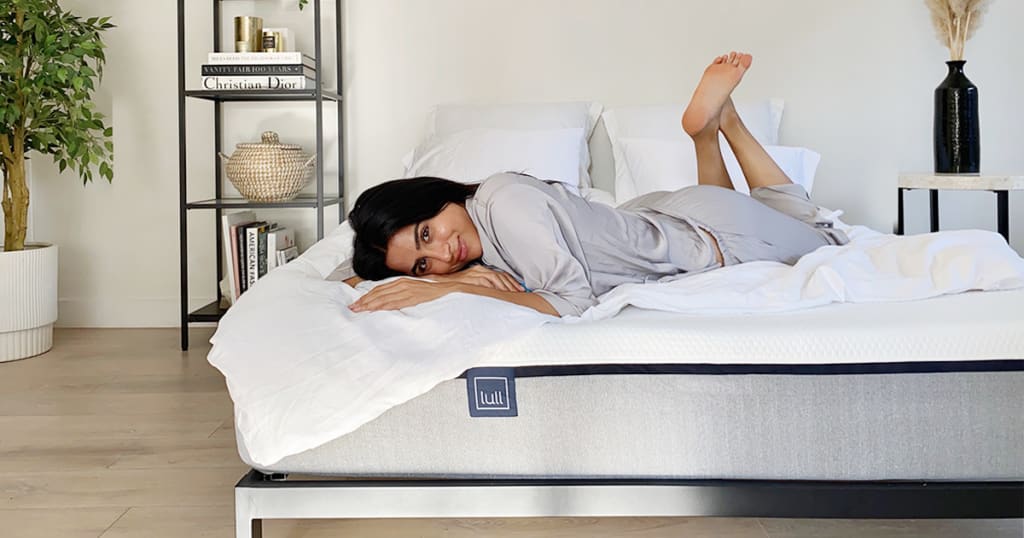 It's no secret that the health and wellness industry is bigger than ever before. It seems like every day there's something new—a new workout studio, a new supplement, a new diet, a new app. As a health-minded consumer, it can be super overwhelming navigating all the new health and wellness trends. But as the industry continues to grow, it's exciting to see people are finally prioritizing their health and taking their well-being into their own hands.
As for me, I've been on a "health kick" for a few years now and every year, I get more and more into it. I read, I watch, I listen and I constantly try new things until I find what works for me and what makes me feel my best. But like many others, I spend a lot of time measuring my health by how well I'm eating or how active I am and I end up ignoring a lot of other factors that are equally important to my well being.
The Main One? Sleep.
I've always been someone who lives for sleep, but can honestly say I almost never wake up completely satisfied by my night of sleep. I'm someone who tosses and turns, moves around a ton and wakes up multiple times throughout the night. I know my sleep issues aren't normal and as a healthy 20-something year old, I should wake up feeling rested and ready to take on the day, not tired and irritable.
When I finally decided to get to the bottom of my sleep issues, the first thing that came to mind was to find something that would help me sleep better. I tried sleep gummies, sleep tea, a silk eye mask and even pillow sprays but was STILL not sleeping great. Little did I know that what I desperately needed was a Lull Mattress.
My "Aha!" Moment
I saw a friend raving about her favorite mattress on Instagram. When I saw her talking about how happy she was with her new mattress and her new-found sleep, it made me wonder how long I've had my mattress and if it was even a good one. This took me down memory lane and I thought back to when my mom and I were furnishing my first off-campus apartment in college (that was 2013!). That's when I knew I was way overdue for a new mattress.
Quality of sleep and quality of health are super closely related. While you sleep, your body repairs itself from the inside out. Everything from immune function, memory, metabolism, brain functionality and even skin health are all greatly impacted by the quality of sleep you get each night. So even though you may eat all the right foods and workout a ton, your body also needs a restful night of sleep to thrive.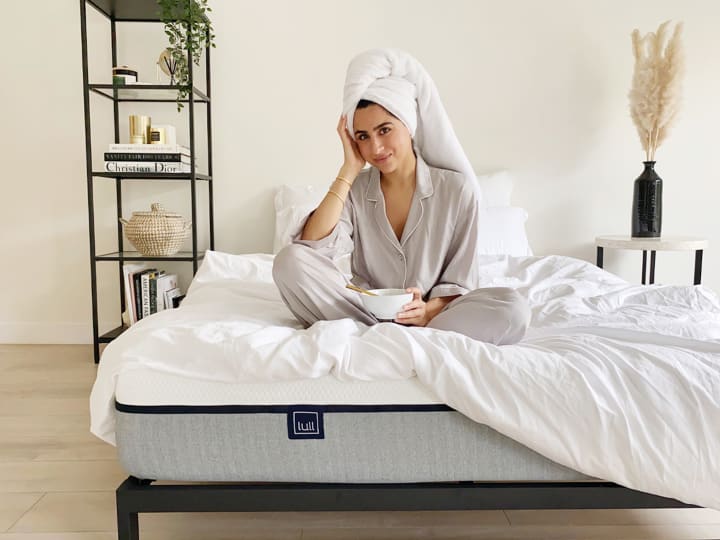 That's Where Lull Comes In.
I knew I needed to take this next step on my health journey to improve my sleep, so I did a bunch of research on Lull. I learned exactly how their premium mattresses are designed to give me the best sleep of my life. Lull Mattresses have a breathable gel top layer to evenly distribute body heat, so I don't overheat throughout the night. Lull Mattresses are crafted with three layers of the highest-quality memory foam available to promote healthy spine alignment. Lull was even voted the Best Mattress for Back Pain, which means no more aches and pains in the morning (yes, please!)
Another reason I knew I was making the right choice for my health by switching to Lull was because they're CertiPUR-US Certified. That means Lull's mattresses are made with no ozone depleters, no harmful chemicals, no formaldehyde and no heavy metals. I love knowing I'm sleeping on a mattress that is safe and healthy for my body and the environment.
The Verdict
After just a few nights of sleeping on my Lull Mattress, I noticed a HUGE difference in my quality of sleep. I toss and turn way less frequently and I can easily sleep through the night. The mattress is not too firm and not too soft, giving me the perfect amount of support and comfort. I finally know what it feels like to wake up and actually feel well-rested and ready to take on the day. Even my morning mood has dramatically improved since getting a good night's sleep. I'm no longer that "don't-talk-to-me-in-the-morning" kind of person.
Another surprising improvement I've noticed from getting enough quality sleep is in my skin. Even with makeup on, my dark circles and eye bags always made me self-conscious. I always hated when people would ask me if I'm tired in the morning or if I went to bed late. Since sleeping on my Lull Mattress, I wake up looking more rested and my face looks less puffy, making my morning routine way easier.
When it comes to health, I never want to take shortcuts or settle for less. I know my health relies on a bunch of different factors, from eating healthy, to staying active, to getting quality sleep. I'm happy I finally found a way to get better sleep without relying on supplements or other expensive beauty products. Now that I know a new mattress is the key to feeling my best, I can't recommend Lull enough!