The Mantra of Making
Connecting the dots between knitting and the divine.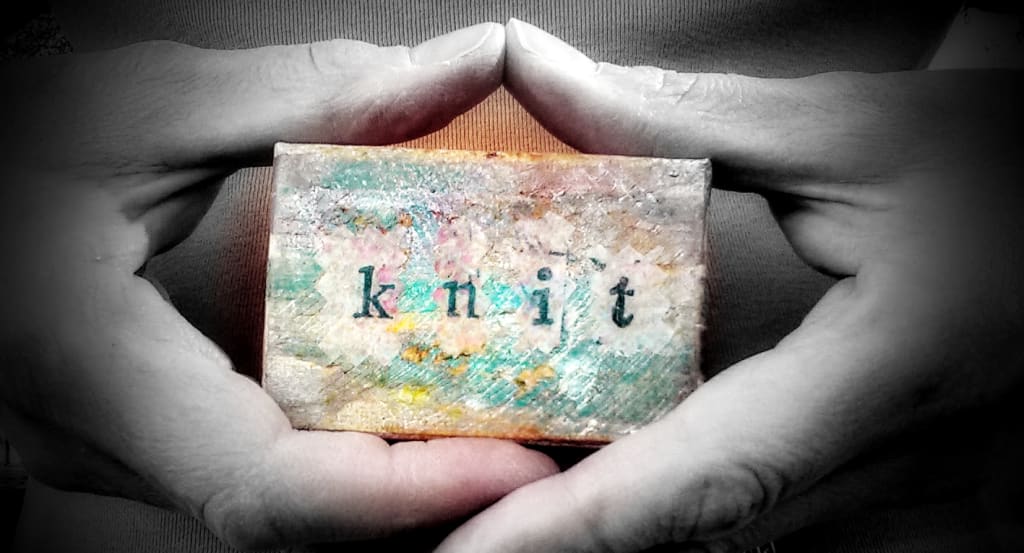 Become a mindful maker and turn your craft into a contemplative practice 
Funny how a random conversation with a fellow knitter turned into a comparison of the unexpected similarities between the mechanics of knitting in the round and how to use prayer beads.
If you're familiar with this technique, then you know that with a circular needle, you move one stitch from the left needle to the right needle. In contrast, with a rosary, or prayer beads, also known as a mala in the Buddhist tradition, you move one bead at a time with the beads held in your left hand. Each time you flick a bead, you recite a mantra, a tiny prayer or an affirmation.
As makers, we know there is a special connection between our passion for craft and the divine, but we often don't dig much below the surface to uncover the even deeper benefits. We know it makes us feel calmer and more able to handle what life throws at us, and now there's scientific proof. Yes, you can stitch away stress.
'Properly practiced, knitting soothes the troubled spirit, and it doesn't hurt the untroubled spirit either.' - Elizabeth Zimmermann
What if we could take this stuff that feels good even a step further? What if we could use those warm and fuzzy feelings of stitching, scribbling and the splashing of paint as fuel for a contemplative practice?
From Mindlessness to Mindfulness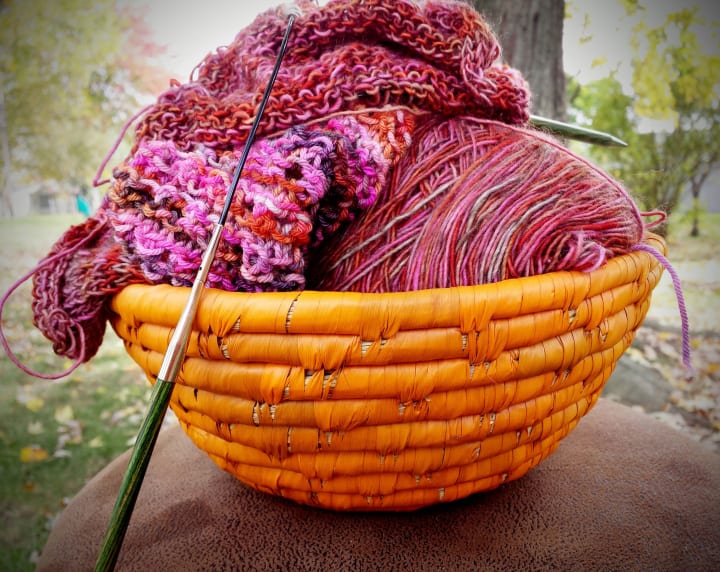 It's so easy to binge on knitting and Netflix for hours on end. What could be better than movies on auto-play on a Saturday afternoon? Don't get me wrong, binge knitting is one of my favorite activities, but why squander all this prime-time making on ordinary activities when we can also use it to train our mind through our own slogans, words or mantras?
Train in all actions through words.-Shandideva, Buddhist master
Breath in. Breathe out. Let go.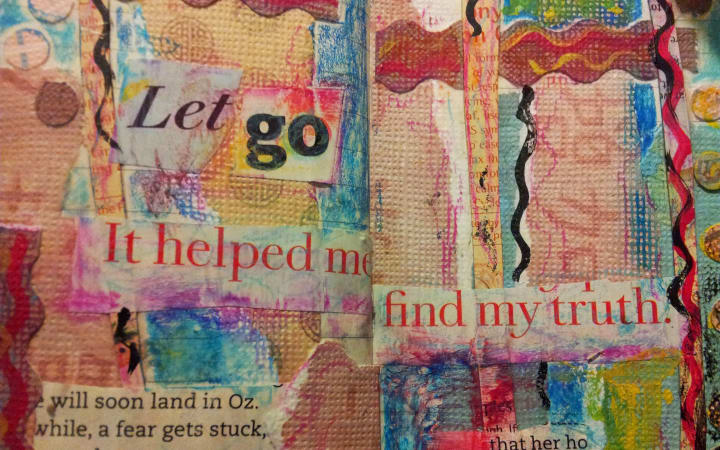 As a student of dharma, the subject of mindfulness fascinates and at times eludes me. If you've ever sat in meditation, you know this scenario well– you close your eyes and focus on your inhale, then your exhale, inhale, exhale ... to when should I pick up the dry cleaning?
Totally random thoughts are normal. Let all those crazy thoughts in. Acknowledge them, then let them go. You can't stop them so don't even try. They'll just keep on coming like ocean waves.
You get discouraged because you can't stop your mind from racing and moving from thought to thought. Maybe you give up because you consider yourself a failure and that you'll never get this meditation thing right.
Or worse–you get bored and give up.
The encouraging news is that you are noticing your monkey mind. By the way ... this is progress. It means you are in fact practicing mindfulness.
There are a few different schools of thought when it comes to mindful meditation. With a simple breathing meditation you focus on your breath. This is a good approach at the beginning of a practice, but there's also another form of meditation called analytical meditation, which gives your mind a job to do.
The goal with analytical meditation is that you first contemplate on something and generate a particular thought. Then, you hold the thought or feeling, also called the 'object of meditation,' and hold it for the remainder of the meditation.
Create Your Own Mantras, Slogans or Affirmations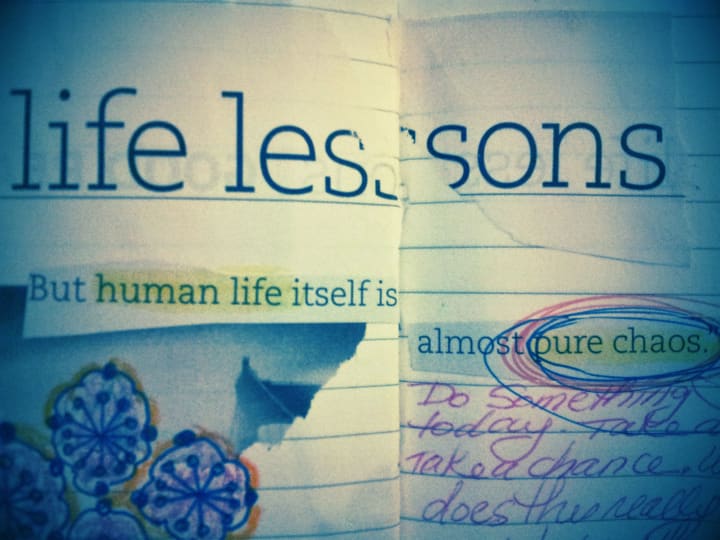 An easy mantra to begin with is: Om, Ah, Hum. This is a blessed and powerful phrase. Om stands for enlightened body, Ah refers to enlightened speech, and hum, enlightened mind.
It doesn't matter what your phrase is. The important thing is to find phrases, prayers or slogans that resonate with your own personality and spiritual outlook that move your mind.
A mantra can be used during meditation and anytime you need a little check-in with the divine, or when you're sitting in reflective contemplation while you partake in your craft.
5-Step Mini Meditation
Here's how you can bring your craft into the circle of contemplation by using this simple 4-step analytical meditation and mantra recitation.
You can follow these steps first thing in the morning or at any quiet time during the day. Be sure to find a quiet place, free from distraction.
1. *Knit, craft, crochet. Repeat from * for a few minutes.
2. Close your eyes and focus on this good feeling for another few minutes.
3. Generate a mind of gratitude for having this gift of passion.
4. Open your eyes and resume crafting while you recite your mantra.
As they say in the yarn crafting world, rep from *, and as you cultivate your practice, you'll witness the power of mindfulness at work in your daily life. You'll see how your passion for craft conjoined with a contemplative practice creates a heightened quality of life that is filled with contentment and peace of mind.