Killer Workout Accessories For Women Who Want To Slay
Looking glam while working out is a lot easier if you have the right accessories and outfits.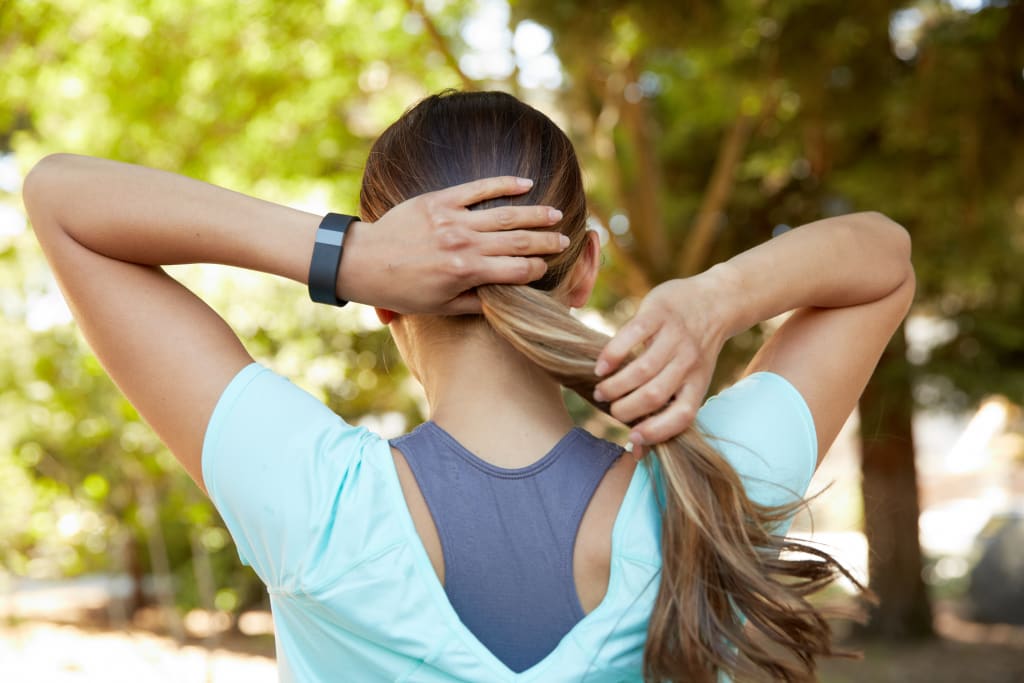 Working out isn't easy for most of us. Schlepping to the gym, hitting the weights, counting reps and even just mustering the courage to look in the mirror while you do it all can be a chore. Gymming isn't easy. After all, you're supposed to push yourself, right?
Looking glam while working out isn't easier. But, it's a lot easier if you have the right accessories and outfits. These killer workout accessories add form and function to your routine - and if you ask users, they're worth every penny.
Did you know that jumping rope is one of the most challenging forms of aerobic exercise out there? Jumping rope is actually one of the few exercises that can burn as much as 10 calories a minute, making it a great weight loss weapon.
Tangram's "smart" jump rope allows you to track your progress, get custom workouts, and even download all the data of your workout to your phone or smartwatch. Better still, this adjustable jump rope also works with iOS and Android phones.
A workout cream? Really? Yep!
This is a cream that operates by raising your body's temperature using thermogenic compounds. The warmer you get, the easier it is for your body to burn calories and get toned up.
Fitness fans that worry about body odor will also love this cream, since it imparts a fresh, natural scent while you work out. Staying glam never smelled so good.
Waist trimmers are all the rage; even the Kardashian girls have been seen sporting them. This chic yet extremely functional waist trimmer belt is excellent for people who are looking to loose the pregnancy pooch, get that belly fat gone, or just keep up with the Kardashians.
Even in older days, one of the most effective ways to boost running times and improve overall strength was to run while wearing weights. This adjustable ankle weight pair allows you to decide how much weight you want to add to your workout and also fits surprisingly comfortably.
BlenderBottles have been somewhat of a staple for workout enthusiasts for some time. After all, they're kind of known for making smoothie and whey shakes smoother than ever without having to deal with the roar of a blender.
Among protein shake users, BlenderBottles are kind of an odd status symbol that shows you're "in the know," and they also come in almost every color imaginable. So, getting one that matches your style is always doable.
Listening to tunes while you hit the treadmill is a must, but when it comes to actually getting that perfect gym selfie right, wires from standard headphones can really get in the way. The easiest solution is to check out a pair of Apple Airpods.
These Bluetooth-enacted earbuds allow you to get tunes into your ears without having to worry about getting entangled in wires. They also charge rapidly and keep a charge for hours. Needless to say, they're a must-have for music lovers at the gym.
These adorable open-toed socks have grippy beads at the bottom that make them perfect for difficult yoga postures, but that's not the only kind of workout that these socks can help in. Running, squats, and even just hitting the barre can all be a bit easier when you get that grip and movement freedom that these socks offer.
Every major athlete has had a moment where they have tripped over themselves because their shoelaces were untied. Sports powerhouse AKTIVX changes the game by offering "no tie" shoelaces that grip your feet but give you enough freedom to move around.
These sports laces are excellent for people who hate tying their shoes, or just hate the sloppy look of "bunny ear" shoelaces.
This simple yet colorful accessory does more than just sit pretty on your head. Its specialized material helps wick away sweat, keeping you cool and focused on your game. Adjustable enough to fit any head and cute enough to mesh with any outfit, this headband comes in a variety of colors that match your personal taste.
Are you sick of the clunky feeling of typical weightlifting gloves? If you're like a lot of lifters these days, you definitely are! CrossFit company EVOLV designed a couple of gloves that allow your hands to breath, your palms to grip bars, and your fingers to avoid nasty calluses. After all, no one said that weight lifters had to gain calluses to get strong, did they?
There's something that most runners and gym rats already know to be true about workout clothing: it's incredibly hard to fit the necessities in them. Rather than run around while wearing a purse that clunks around your hips, it's better to have a grippy, stretchy running belt that moves with you.
The Nuclear Strength running belt can stretch up to 16 by 8 inches in size, which means that it can store your phone, your keys, your mp3 player, and more with ease.
Yoga enthusiasts already know how convenient toting around a mat in a bag can be - and that there are plenty of them that offer cool fashion statements. Gaiam has made a series of bags that hold more than just yoga mats thanks to their dual cargo pocket additions.
These bags work well, even if you don't do yoga. If you're tired of lugging around a duffle bag and want a more compact option, then this is a good option to look into.
This small, sleek fitness tracker allows you to monitor your heart rate, download your fitness stats straight to your phone, compete with friends, and improve your workouts via its easy to use Fitbit app. Compatible with both Android and iOS phone, the Alta HR's sleek design is only the tip of the iceberg for fitness fashionistas who are looking to lose weight.
These cute black shorts match with everything, have three hidden pockets, keep their shape during rough tumbles, and also are incredibly flattering. Yes, technically, they are more or less a workout clothing item, but they really are awesome enough to include in this list.
This toque is meant to help keep hair out of your face and keep warm during runs out in colder weather. During warmer weather, you can adjust this cute cap to ensure that hair stays out of your face. No matter what time of year, there will always be top knot and sunglasses days - so this toque will always come in handy.
Leave it to streetwear designer Packs Project to create a duffel bag that looks so stylish that it could actually feel just as at home at a business meeting as it would in the gym. If you're looking for a seriously sophisticated duffle bag that turns heads and looks like a million bucks, this is it.
If you're not looking for a duffle bag, and can't stand running belts, then the other option that you can use at the gym is a fanny pack - and if you're going to have a fanny pack, why not slay with it? This snakeskin print fanny pack is a definite focal point for any outfit, and it'll look incredible at the gym.
This water bottle looks more like a work of art than it does a water bottle. According to site Vitajuwel, this bottle exposes water inside it to crystal energy, which acts as a purifier that helps promote energy that makes us better.
We can't say if this works or not, to be honest. But, what we do know is that it looks amazing. It's also made out of glass, so it's a toxin-free water bottle.
This bandeau isn't just another headband -although it can be worn that way. It can be converted into a wristband, a pony tail holder, a scarf, and even a makeshift bra! The full version of the boho bandeau offers even more possibilities, and can even be used as a full headscarf or a yoga assist in certain cases.
Though the one we're showing is black, this accessory is made in a slew of different colors. You're bound to find one that suits you.
Crossfitters already can tell you that compression goes a long, long way in getting your performance at its peak. If you want performance without looking too ostentatious, EvoMotion's gorgeously sleek and simple compression sleeves do the trick.
Oh, and they also have matching sleeves that work wonders for your arms, too. So, it's easy to match it up.