Indoor Air Quality is Essential to Lung Health
Spring cleaning tips to reduce the dangerous effects of indoor pollutants in the home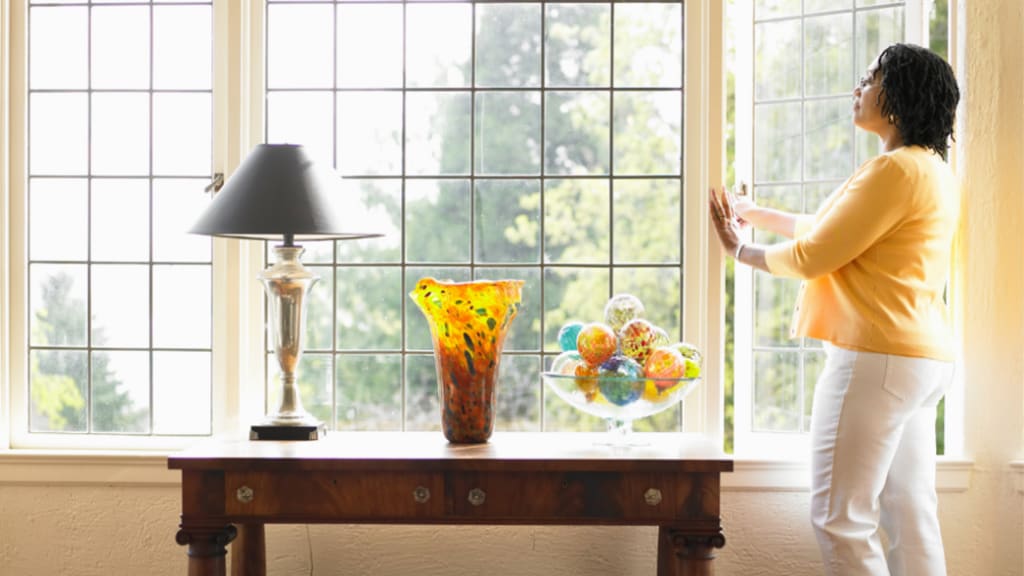 Air quality may seem like something to consider only when you are venturing outdoors. However, indoor concentrations of some pollutants are often two to five times higher than typical outdoor concentrations, according to the Environmental Protection Agency (EPA). For people living with pulmonary fibrosis (PF) and other respiratory diseases, spring cleaning is the perfect opportunity to create a healthy living space by eliminating the many common and often unseen lung irritants and hazards found in the home that can pollute the air we breathe.
In recognition of the spring cleaning season, I'm here to shed light on the hidden pollutants in our homes that can negatively affect indoor air quality and, in turn, our health. I also share spring cleaning tips to reduce the dangerous effects of these indoor pollutants in the home.
Indoor Air Quality and Our Health
The COVID-19 pandemic has changed the way we live and work, and people are spending more time in their homes than ever before. However, certain dangers in our homes can go unseen, such as indoor air pollutants, which can affect our health without any telltale signs. Patients with interstitial lung diseases (ILDs) like PF are especially vulnerable to the effects of air pollution.
For these reasons, it is imperative that patients listen to their bodies and pinpoint symptoms early. I also encourage patients to talk to their doctor if they are experiencing shortness of breath, a dry, persistent cough or fatigue, which may be warning signs of PF. As with any progressive disease, early diagnosis is critical to maximize treatment options and improve quality of life.
Spring Cleaning Tips to Improve Air Quality
Your risk of developing PF increases when you breathe in contaminated particles or "antigens" for an extended period of time. These pathogens include mold spores caused by humidity, animal proteins, smoke, dust and asbestos.
To better protect your health from dangerous environmental exposures, below you'll find simple spring cleaning tips for removing airborne contaminants in your home:
Improve air ventilation: Stagnant air can proliferate indoor air contaminants. Opening your home's windows increases air flow, which can help reduce unhealthy emissions from indoor sources and carry air pollutants out of the home.
Vacuum and sweep hard surfaces: Animal dander can get trapped in hard-to-clean surfaces, such as carpets, bedding and flooring, which can cause irritation to the eyes, nose and throat. These irritants can also trigger allergies or an asthmatic reaction. Thoroughly wash all of the bedding in your home and pay close attention to vacuuming dirt trapped in couch crevices, carpets and corners.
Keep dust down: Dust collects everywhere, and it accumulates fast. For some, breathing in dust particles can trigger a respiratory response like sneezing or a runny nose. This can be detrimental to our health if exposed long-term. Use a dust-trapping microfiber duster to clean the surfaces in your home regularly and thoroughly to eliminate dust mites and other pollutants that latch on to dust particles and surfaces.
Control indoor mold: Air purifiers help to trap airborne allergens, mold spores, cooking smoke and dust before they have a chance to proliferate through your home. In fact, an air purifier can help remove up to 99% of airborne pollutants, according to HVAC.com. Installing air purifiers, which come in a range of sizes and price points, is a simple way to improve the overall quality of air in your home.
Check carbon monoxide detectors: Fuel-burning devices, such as stoves, generators and fireplaces, can release harmful combustion byproducts like carbon monoxide (CO) directly into the air, which can be deadly if exposed in large quantities for an extended period of time. Ensure your CO detectors are working properly and replace them if they are more than 5 to 7 years old.
Prevent bacteria: Certain forms of pneumonia can be caused by exposure to bacteria associated with poorly maintained air conditioning or heating systems. Replace or clean filters, and clean hard to reach spaces between vents using a Q-tip or thin microfiber duster.
Remove pet waste: Prolonged exposure to inhaled animal proteins, especially from caged birds, may also cause PF. Therefore, it is important to clean cages a minimum of once per week (or as soon as waste accumulates). In addition to improving indoor air quality, your pet's quality of life will surely improve with proper care and cleaning.
We can continue to make strides towards disease prevention by gaining a better understanding of the impact of environmental exposures. On a larger scale, we can also champion the importance of clean air for our nation's health by bringing awareness to the harmful effects of air contaminants.
The best place to start? Ensuring the air we breathe in our own homes is safe from the harmful effects of pollution by prioritizing effective cleaning this spring.
For more information about PF, I encourage you to visit AboutPF.org.