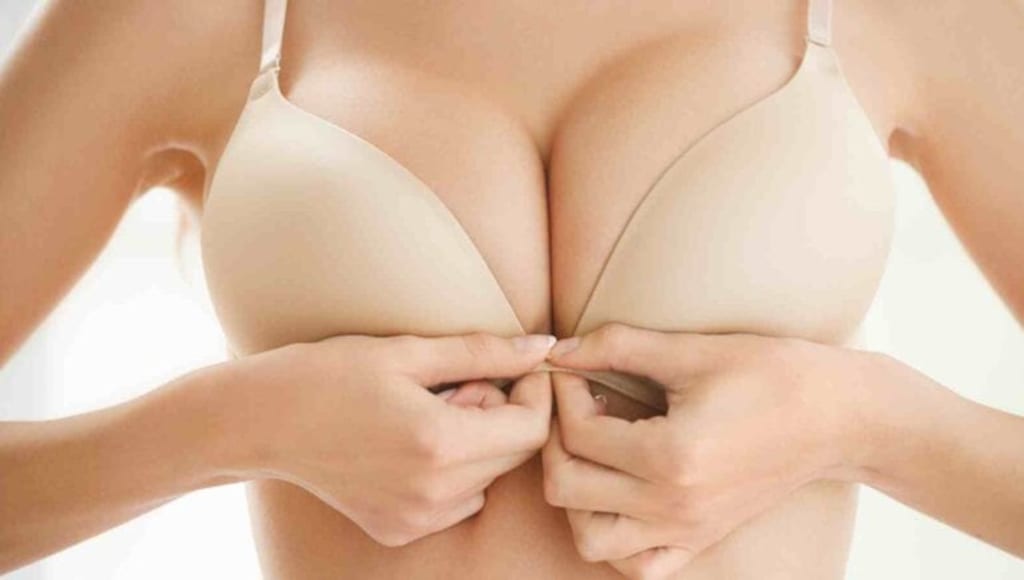 While wearing a bra gives support and perfection to your breasts, you also have to face some problems with bras. Some of these problems are so common that almost every woman faces them.
Breast is an excellent part of the women's body. To give it the right look, women wear many types of bras. But still there are many women who choose the wrong bra due to lack of proper knowledge. Due to lack of complete information, not only does your breast start to look saggy but also changes in the size of the cups. Many times there is a risk of infection in the body by using the same bra for a long time. Know what things to keep in mind before choosing the right bra (common bra issue).
Wearing the right bra size can help you avoid back, neck and shoulder pain. Apart from this, the problem of rashes can also be removed. Research has found that in case of not wearing a bra, looseness starts in the Cooper ligament of the breast, which can spoil your figure.
Here are the common bra problems most girls face
1. Breasts peeking out of bra cups
Bra cups should be such that your breasts look enlarged and heavy. If your breasts are looking lumpy or lumpy and sitting, then you should check your bra. In fact, when our breast looks more depressed or at times protrudes upwards from the cup, then it is a sign to change the bra. It means that you are not wearing the right size and shape.
Bra should always be such that it covers your breasts and makes you feel comfortable. If the bra is comfortable, you feel better all day long. Focus the most on the fact that your breasts are completely covered. For this, do not worry about the size, sometimes the size goes up and down according to the brand.
2 Back bulge problems
If the size of your bra is not correct, then your back bulge will start appearing in it. Up to 80 percent of the breast gets support with the help of a band. If the same band is causing trouble for you, then be sure to take care of the size. Sometimes the shape of some bra does not suit your body type. We cannot remove excess fat deposited on the back. In this case, buy a bra only after checking it thoroughly. Also keep in mind that what kind of bra you can wear with what kind of clothes. You need to understand your body type more than what your friends suggest.
3 Boobs Sweat A Lot
Sweating in the breast, sometimes also indicates that you have chosen the wrong bra. Wearing an unfit bra causes the problem of prickling and sweating throughout the day. Especially in the summer season, you may also have to deal with the problem of rashes. Also keep in mind that the fabric or material of your bra should be cotton or breathable. Sometimes Lycra, silk, and satin don't prove to be that much better. Also, the designing bra with net also does not make you feel comfortable.
4 Red marks on the back
If the bra is too tight, then it increases the problem of marks on the back. Red marks showing front and back on the body indicate that your bra size is not correct. Sometimes the marks also appear due to the band being too tight or too small. In this case, reduce the gap of the bands or do not close the brow too tight. As far as possible keep it loose so that no mark is visible on the skin.
5 Straps Falling Often
If your bra straps are falling off again and again, it means that you are wearing a loose bra or your bra is old. To avoid this situation, you can tighten the straps of your bra. Apart from this, you can also try a bra with broad bands. In such a situation, you need to add a new bra to your wardrobe.
Reader insights
Be the first to share your insights about this piece.
Add your insights