Best Healthy Food Instagrams to Follow
Get inspired—and stay inspired—by keeping up with the best healthy food Instagrams to follow.
The best healthy food Instagrams to follow are out there to inspire you to create new treats that taste good and are good for you. Healthy eating can be easy, but it can also be easy to burn out and resort back to consuming your favorite junk foods. While there are dozens of Instagram accounts out there featuring adorable cupcakes and oh-so-cheesy pizza slices (you know you've done it!), there are also so many healthy food Instagrams out there for you to drool over. Greasy fast food selections aren't the only way to generate a few likes from your followers. Healthy food Instagrams are on the rise for promoting healthy lifestyles that can inspire you daily. Acai bowls topped with neatly arranged fruit always make me smile. Following healthy food Instagrams is a great way to prioritize a healthy eating lifestyle by keeping it in the forefront of your mind. It's also a great way to discover new ways to prepare some of your favorite healthy foods to keep you interested in maintaining that well balanced diet. There are plenty of healthy food Instagrams to follow and the key is finding a few that match your personal dietary goals and needs.
@jessameltzer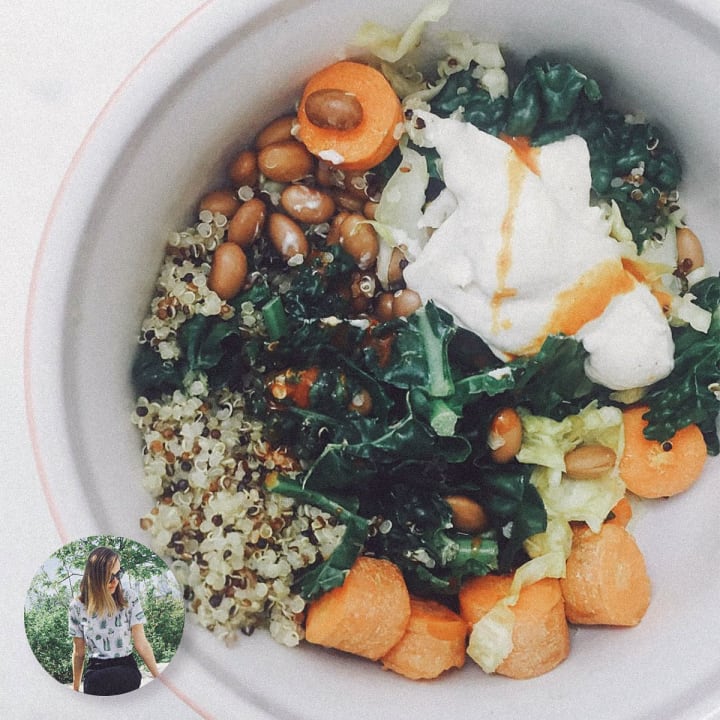 Formerly @groundedgoddesskitchen, this Instagram is run by Jessica Meltzer, a vegetarian genius who will make you want to actually eat your veggies. Promoting a plant based lifestyle, you can find delicious dishes like baked sweet potatoes with almond butter, or aesthetically pleasing acai bowls to make your mouth water. One meal that stands out is the avocado toast with mandarin oranges—YUM. While her Instagram is primarily good-lookin' and healthy foods, you'll also find the occasional inspirational quote or self portrait, all promoting a happy and healthy lifestyle. Jessica proves that vegetables (and seeds—shout out to quinoa) can be beautiful.
@kalememaybe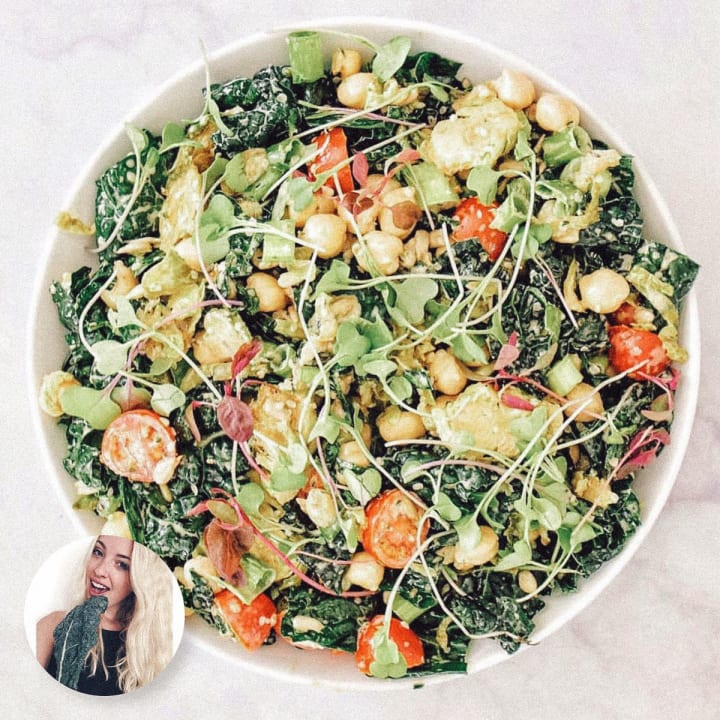 Carina Wolff, an NYU graduate in journalism and psychology, runs one of the best healthy food Instagrams you can follow. As a strong advocate for that clean eating, plant-based lifestyle, she designs creations using clean and organic ingredients. Because she's pro-plant, many of her dishes also turn out to be gluten free. When you check out her Instagram, you are flooded with a sea of beautiful rainbow colored creations ranging from avocado egg salad to lemon kale pesto. It looks like heirloom tomatoes and kale are two of her favorite ingredients. Many of her Insta photos feature recipes from her very own cookbook, The Spiralizer Recipe Book.
@chocolatecoveredkatie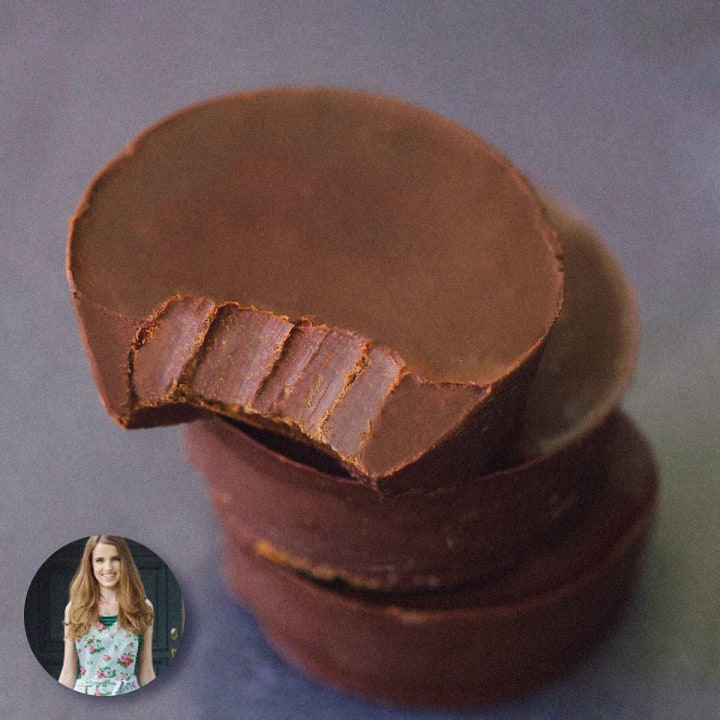 Who says chocolate is ALWAYS unhealthy? Not Katie Higgins. For healthy sweet treats that you don't have to feel guilty about, this is the Instagram for you. Her featured treats are made from raw plant-based materials, are vegan friendly, and sugar-free. It's a win-win-win. Even though you'll probably start to follow her for the dark chocolate pumpkin fudge, you'll stay for the peaches 'n cream oatmeal and cauliflower crust pizza. And you definitely can't ignore the homemade maple glazed donuts. She also runs a blog where you can find even more recipes and learn more about her love of chocolate. A healthy food trend that won't require much talking into.
@nobread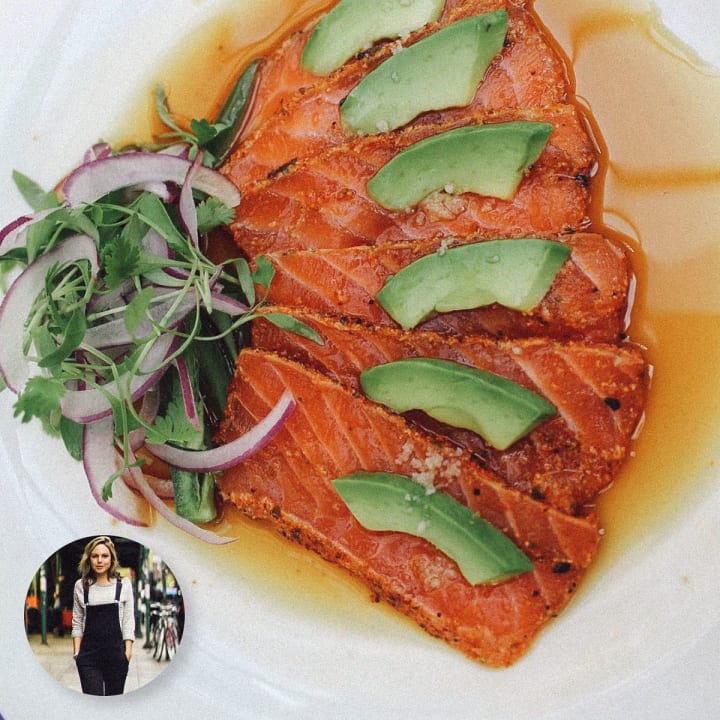 Unless you've been hidden away for the past few years, you've probably heard of popular gluten-free diet. For some a gluten-free lifestyle is a necessity for their health, and for some it's a choice to be more health conscious about what you're feeding your body. Nicole Cogan, the founder of nobread.com, runs the @nobread Instagram, which is one of the best healthy food Instagrams to follow especially if you're curious about—or already a diehard—gluten-free fan. While her Instagram features many lifestyle posts outside of food, it also features great gluten-free options like kimchee fries and avocado pancakes. Some food posts are hers while some posts uplift the great gluten-free foods she finds out and about on her travels.
@rachaelsgoodeats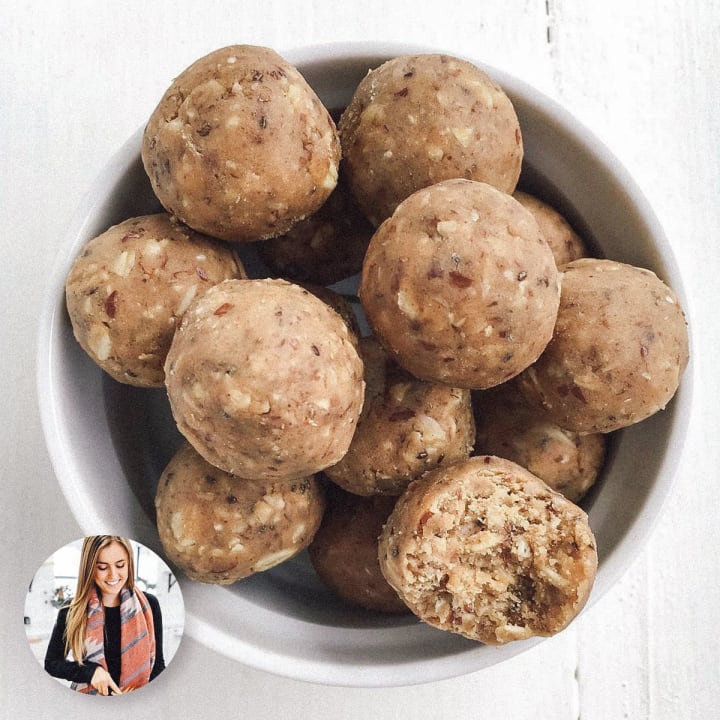 Rachel DeVaux, a registered dietician from Oregon State University, runs this Instagram (as well as a blog with the same name) to showcase foods made from creative and healthy recipes. This Instagram is especially helpful if you're always looking for healthy breakfast alternatives to the same old eggs, hash browns, and bacon deal. A few of the great breakfast posts include raspberry vanilla protein cakes, cinnamon bun and pecan cauliflower oats, and chocolate banana nut waffle sandwiches stuffed with almond butter. Rachel really promotes the idea that healthy can be simple, and with food that looks as good as her posts—you can totally believe her.
@shutthekaleup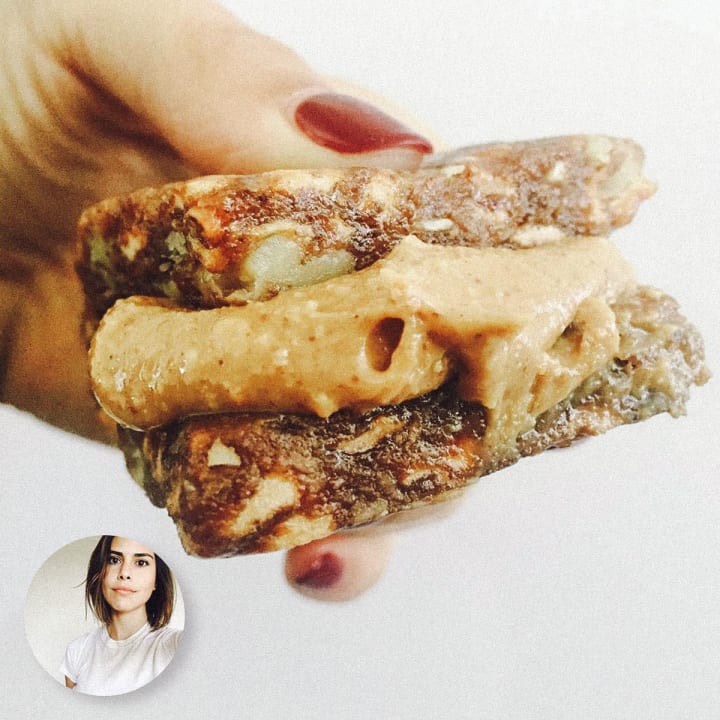 I'm already into this Instagram based on the handle. Shut The Kale Up is run by Jeannette Ogden, a wife, mom, and health enthusiast. Delicious posts include peanut butter cacao superfood chia pudding, organic avocado, tomato, grass fed mozzarella and turkey sandwiches, and the oh-so delicious looking turmeric halibut. This Instagram is one of the best healthy food Instagrams to follow because Jeannette is real. On her blog she goes more in depth into how her relationship with food has been difficult at times, and how she works to be honest and compassionate through the food she highlights in her Instagram posts.
@mynewroots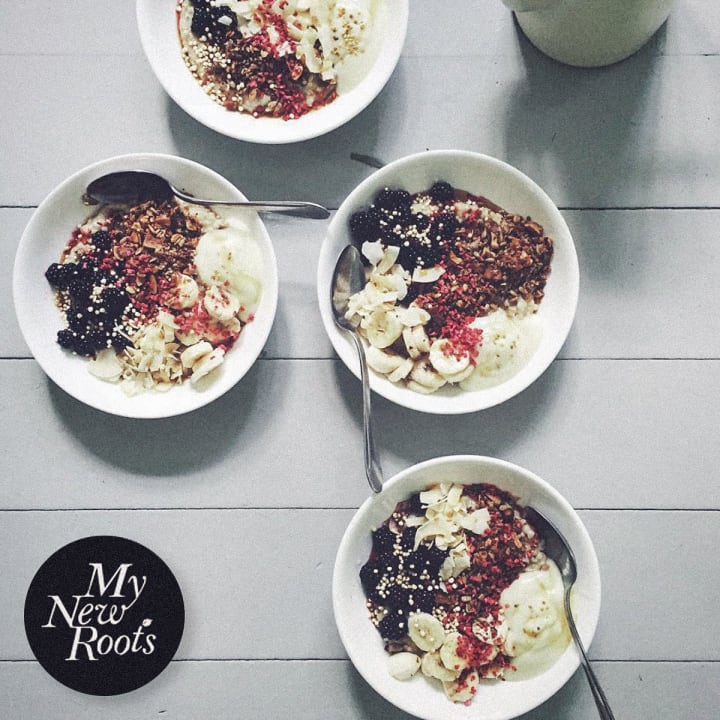 @mynewroots Instagram is run by Sarah Britton. The Instagram bio says the account features healthy vegetarian recipes and inspiration, but Sarah doesn't love the labels that come with so many diets. Labels force a person into a rigid box of a lifestyle, which can cause guilt when they eat something outside of the box, which shouldn't be—according to Sarah. Her posts are full of colorful and mostly gluten-free meals that you could eat right off your screen. She's also a big fan of getting creative with leftovers, which is great for your stomach and for your budget.
@ohsheglows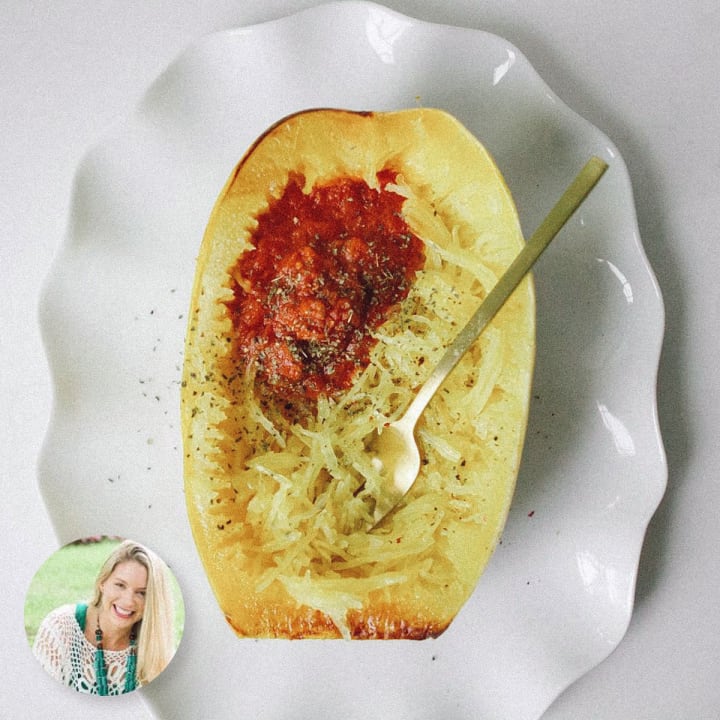 This Instagram was started based off of a same-name blog in 2008 by Angela Liddon. At the time she was recovering from an eating disorder, and she has since made a commitment to a healthy lifestyle full of plant-based foods. The vegan cookies she features are great guilt-free options while her other recipes like Glowing Spiced Lentil Soup or roasted Brussel sprouts can help you plan a healthy dinner sometime soon. And you can't forget about the smoothies she features as a great breakfast option. Her Instagram has a huge variety of all of her recipes and also takes the opportunity to highlight her two cookbooks.
@myhealthydish_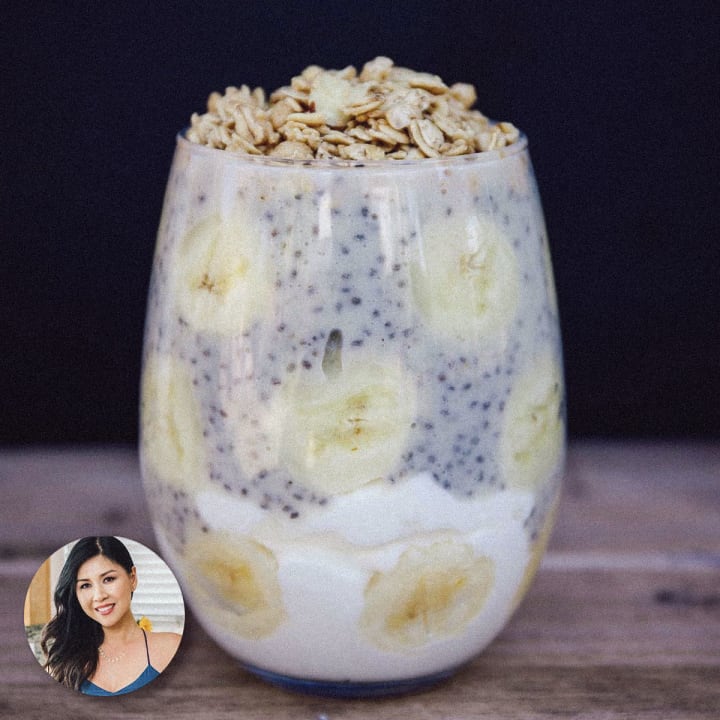 My Nguyen of the My Healthy Dish Instagram is an author, chef, and mother of twins. If you think making yourself eat healthy is difficult, try getting two little ones to eat well. Her Instagram is focused on presenting health food in an appealing way, even for kids, making it one of the best healthy food Instagrams to follow. Her yummiest pics include baked salmon nuggets, vegetarian tacos, and vegetarian meatballs and pasta. While she isn't afraid to use meat, #meatlessmondays seem to be one of her favorite hashtags to use. Check out her cookbook, My Healthy Dish for even more recipes to entice your family with.
@iquitsugar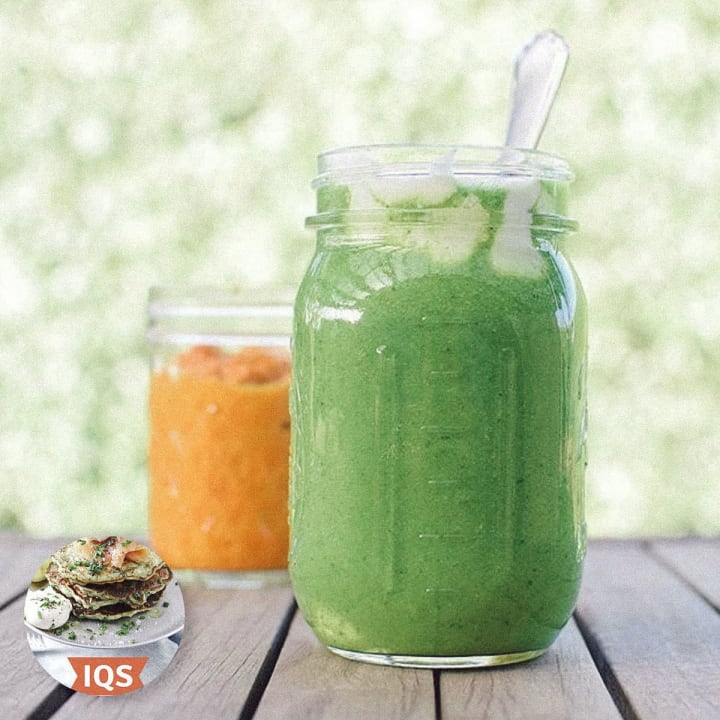 If you have ever wanted to cut out sugar, you know how hard it can be. There are sneaky sugars in everything! Spaghetti sauce? You bet. Bottled teas? Oh yeah. The I Quit Sugar Instagram is a great feed to follow if you want some guidance on how to quit sugar for good. The Instagram has plenty of pictures of sugar-free foods with a few sprinkles of memes to help you stay positive on your journey to cut out sugar. Sugar free doesn't have to be all boring veggies—the Instagram features recipes for slow-cooked zucchini and pumpkin spice breakfast pudding or roasted sausages with fennels and spuds. Being sugar-free is completely possible—let this Instagram inspire you.
These were only a few of the best healthy food Instagrams to follow. Sometimes the hardest parts of eating healthy are staying motivated and staying creative. Anyone can make a mason jar salad for lunch and bring it to work one day, but it takes real dedication to continue to make healthy choices day after day, week after week. Following along with Instagram feeds that promote healthy lifestyles, colorful veggies, gluten-free alternatives, and aesthetically pleasing dishes can help you make sure you know you're not alone out there in the healthy eating world, and that your possibilities of healthy dishes are endless. There's a healthy food Instagram out there for everyone, and the key is to find a 'grammer/blogger who matches your style. So many of these leading Instagram users have had non-linear relationships with food, and emphasize eating healthy over anything else. Eat for you and stay compassionate with yourself when you have the craving to indulge every once and awhile. So, what're you waiting for? Go check out some of the best healthy food Instagrams to follow, and happy eating.
Reader insights
Be the first to share your insights about this piece.
Add your insights