Vocal Creators Chronicle
Vol. 2 September 25, 2021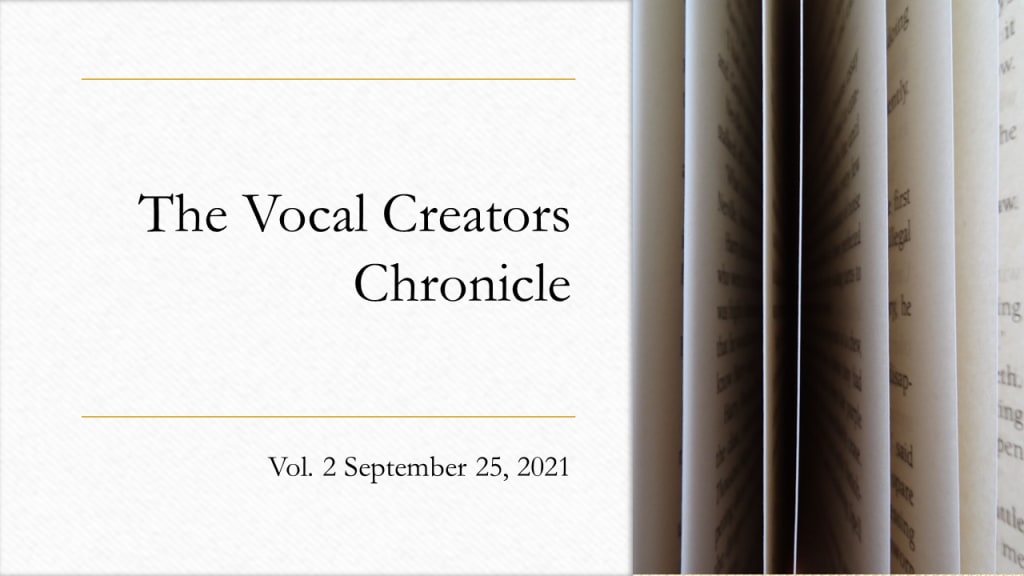 Hello all, and welcome to Volume 2 of The Vocal Creators Chronicle.
Caroline, Les & James wanted to open up this issue with a big thank you! The praise we received from our inaugural edition of The Vocal Creators Chronicle had us over the moon; truly, we treasured your kind words. Whatever role you play, whether it be by contributing work, sharing other's stories, participating in the weekly Fab 5s on VSS, cheering us on, chatting with us at Vocal Social Society and, of course, by reading our words (and then sharing, hearting and liking them....) however you interact, know that your support is noticed and valued.
You are the reason we got the Top Story last Friday & You are the reason we create. Cheers!
In this, our second edition, we intend to showcase even more talent and report back on the achievements of our fellow creators over the last couple of weeks. For a bunch of people who mostly sit at their computers reading and writing, a lot happens in our world! We hope you enjoy reflecting on or catching up with all the latest from social media in The VCC's newest column "The Society Pages".
The Society Pages:
The latest and greatest news from VSS and more!
Our bi-weekly member shout-out, The Fab-5 winners, clips from social media, updates and news—all the positivity (and the best gossip...) gathered in one spot! A work in progress, we are counting on you to send The Chronicle's Facebook page snaps and tips!
~~
Be sure to click ~Return to Magazine~ after reading the articles so you can explore and enjoy all the hand-curated content. Word scramble clues may be found in the editors' and columnists' features!
Editors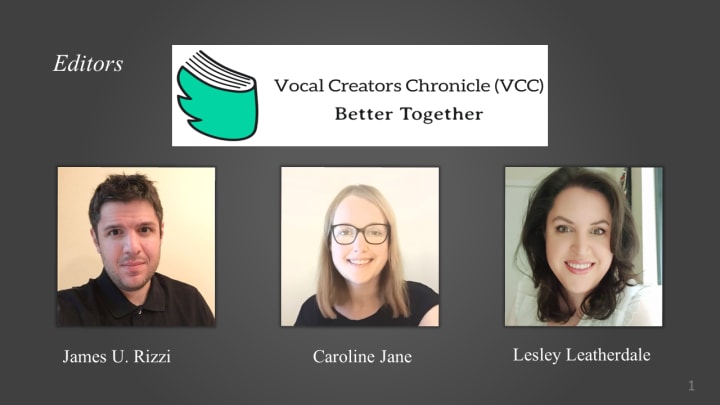 Co-Founder, Digital Editor & Public Relations: Lesley Leatherdale B.A. (Call Me Les)
"I make art and write because it was built into my soul. Anyone who's creative knows what I mean. It's something we can't quite define with words or on canvas, but we sure as heck try. It reminds me of who I am deep down. It is just something I absolutely have to do."-Casey Promise Thompson.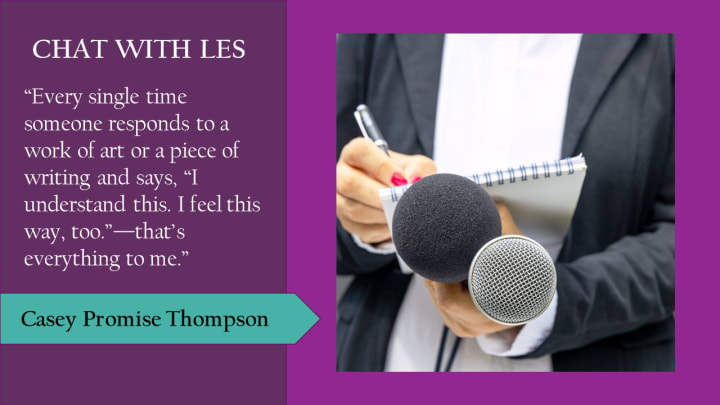 Co-Founder & Editor: Caroline Jane
Famously, Ernest Hemingway is quoted as having said:

"There is nothing to writing. All you do is sit down at the typewriter and bleed."

Righty-O then.... off we go...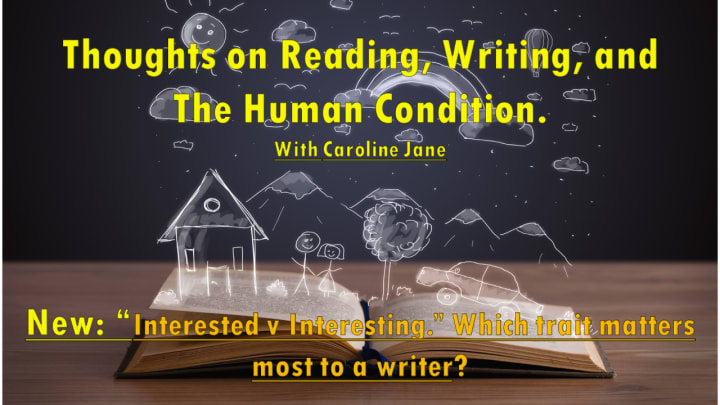 Co-Founder & Editor: James U. Rizzi
"As I've stated before. There is no magic bullet for writer's block. But because I've worked out the why, I can formulate a small degree of remedy. The first thing you should do, which helps both the creativity fatigue and the feeling of void, is to take a break. Revel in your accomplishment; you've done something great. "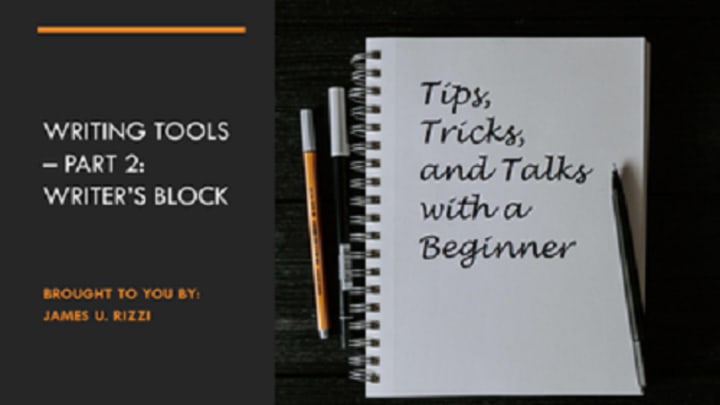 Columnists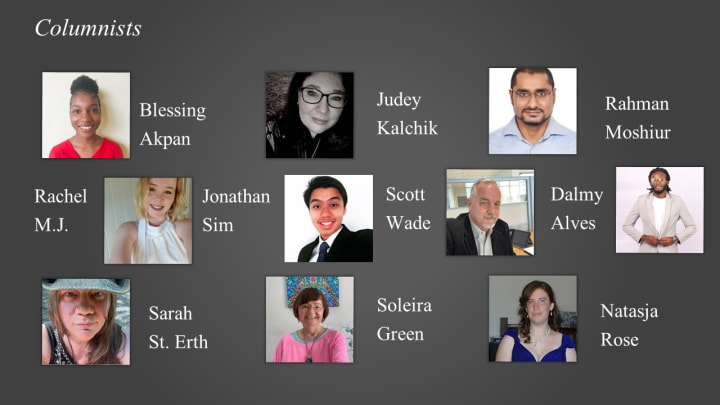 Please join us in welcoming our newest columnists: Jonathan Sim, Dalmy Alves, and Rahman Moshiur. We are so excited to be expanding our family along with expanding our knowledge through the wisdom and creativity these fine creators have to bestow upon us. Jonathan's column will enrich your life with brand new up-to-date movie reviews. Always wanted to read the latest non-fiction, but can never find the time? Gain understanding into the latest non-fictions with Rahman. And last, but not least, navigate your way through the digital world alongside Dalmy.
"News from Down Under" by: NATASJA ROSE
Lockdowns aren't fun, but there's something particularly rage-inducing about staying home and doing your bit, then turning on the news to footage of a rally touting conspiracy theories.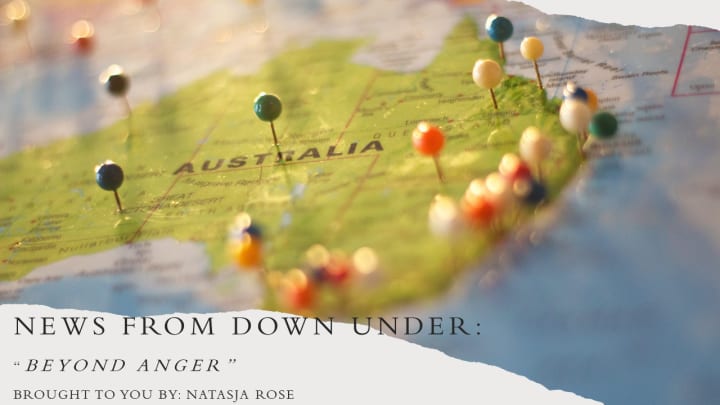 "Nature & Consciousness" by: SARAH ST. ERTH
Enter stage right, The Peak Brain Game App. It is literally so comprehensive, and engaging. With a small yearly purchase you can access a multitude of mini games designed to expand your cognitive function in language, memory, problem solving, mental agility, focus, and coordination. It gives you stats, tracks your improvement, shows brain map comparisons to people in your demographic, as well as progressive percentile reports.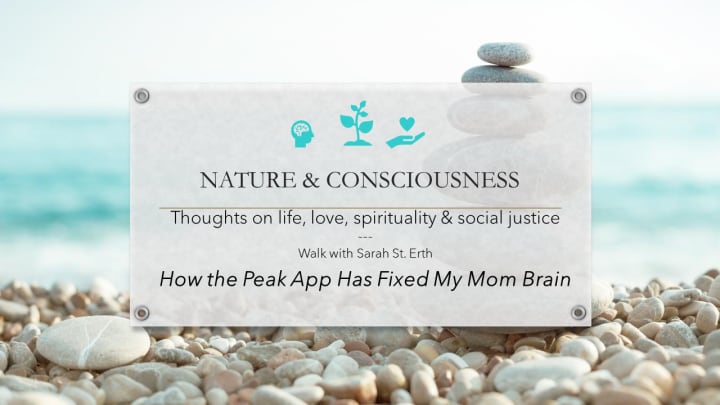 "Seeking Brilliance" by: SOLEIRA GREEN
I have always been mesmerized by first lines, revelling in a desire to be captivated into adventures into spectacular new worlds. In fact I admit to often reading only the 1st line or two to see if I am going to follow through with a whole book's worth of reading. Why? Because opening lines can give you a good indication of whether you're dealing with a word wizard or not.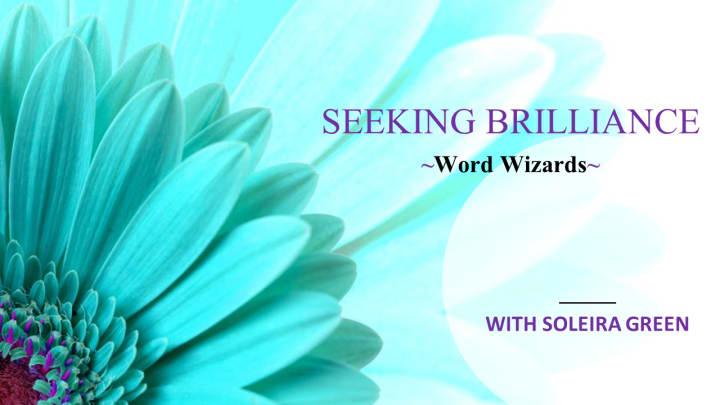 "Movie Reviews" by: JONATHAN SIM
"Star Wars has found much greater success with their Disney+ TV series, with The Mandalorian, The Bad Batch, and the final season of The Clone Wars all receiving acclaim from critics and audiences alike. Fortunately, this series is one of their best, most ambitious projects yet."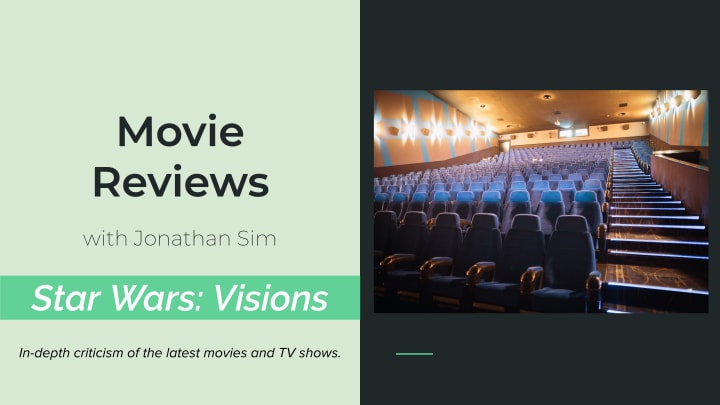 "What Your Brain Doesn't Tell You" by: RACHEL JORDAN
He claimed it was ideological - like that Marilyn Monroe quote, "If you can't handle me at my worst you sure as hell don't deserve me at my best." Except what he failed to account for was that his worst was slowly becoming his default.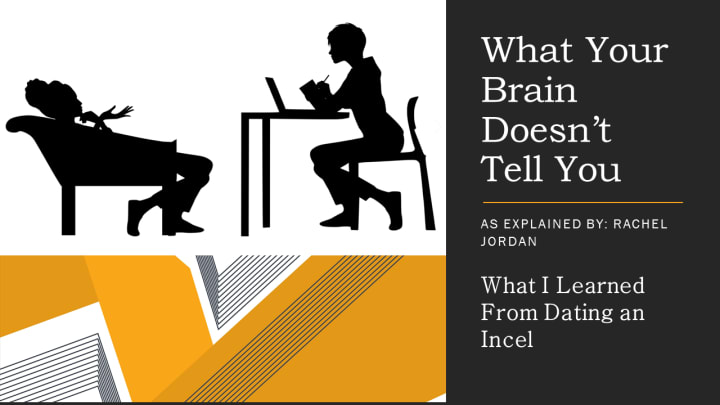 "Food & Lifestyle" by: JUDEY KALCHIK
I was taught that white skirts, slacks, dresses, and shoes are NOT to be worn after Labor Day. And Labor Day, which used to be the unofficial end of Summer and beginning of Fall...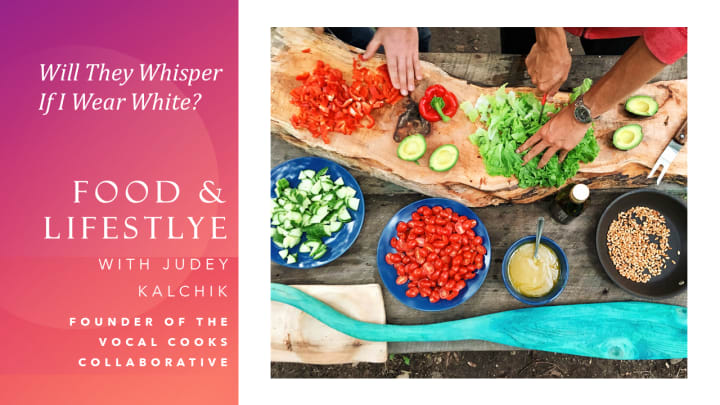 "Pioneering the Digital Revolution" by: DALMY ALVES
As I wrote earlier, all those who get views and subscribers fast are an exception and many of these fail to maintain constancy because they create content of the moment, fast food content and know nothing about timeless content, which will be sought after always, in all seasons.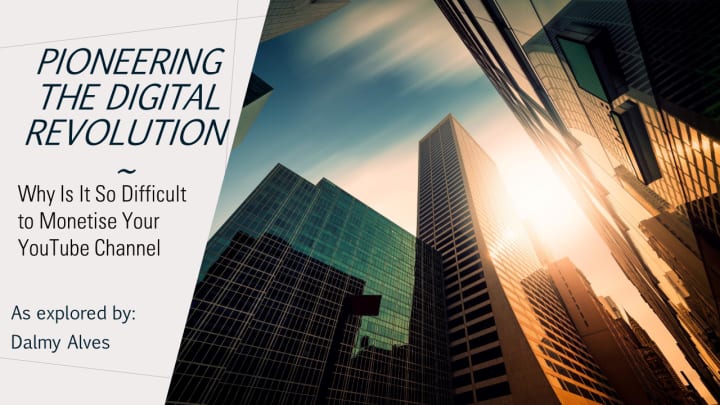 "The Annals of History" by: BLESSING AKPAN
"Fast forward to 1943, people still love bread except for one guy that's got a beef with it: his name is Claude R. Wickard and he is the head of the War Foods Administration. He's also the Secretary of Agriculture. On January 18, 1943, for reasons best known to him, he bans pre-sliced bread."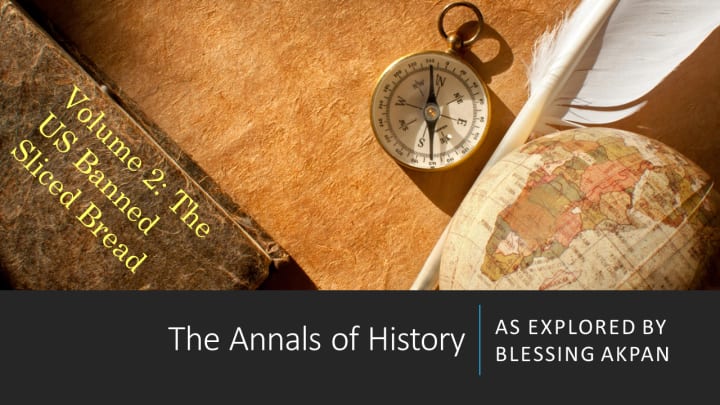 "Demystifying Non-Fiction" by: RAHMAN MOSHIUR
"When our brain operates consciously and is self-aware of useful things, we call these thoughts our perceptions. When our thoughts are fully unconstrained and our brain operation is not controlled by the outside world, it is called dreaming. Imagination is in between. In the case of Imagination, we are self-aware but our thoughts are constrained by the outside world."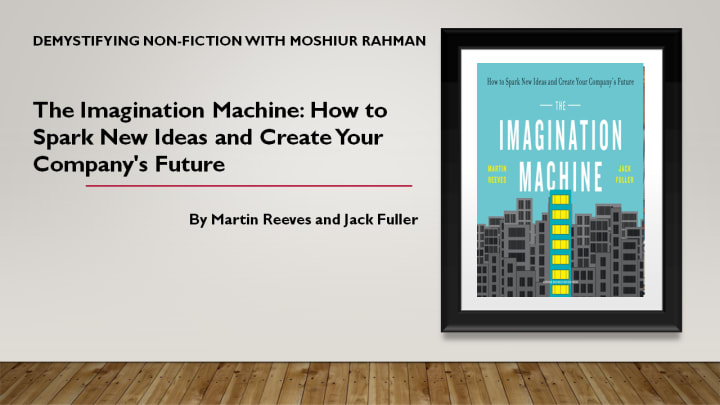 ~~~
To wrap up our second volume of The Vocal Creators Chronicle, we once more thank each and every one of you. You, kind readers and fellow creators, are our inspiration and our motivation. We could not have done any of this without you. That Top Spot was testament to how much we are a family of Creators at Vocal. After you read, explore and solve, take a moment to ponder on how you're contributing to something beyond our wildest dreams. Thank you VCC family and remember we are "Better Together."
WORD SCRAMBLE: Clues found in the columns!
1. What popular fashion publication was founded in France in 1937
RMEIA ECRLAI
2. While brain games are great for strengthening your mind. This form of physical exercise is best for the brain.
COEIBRA ECSXEREI
3. How does Darth Vader like his toast?
NO HTE RKAD DEIS
4. Author of the "Star Maker"
FLAO DLETNAOPS
5. What is the largest eco - system in the world?
RGTEA AREBRRI EREF
6. Based on or relating to a system of ideas and ideals, especially concerning economic or political theory and policy.
DOCIIOLEALG
7.What do you call a place where everyone's a writer?
A RIRWSTE OKBCL
8.With a subscriber account of 108 million _________ is arguably the biggest Youtuber of all time
EWIPPIEDE
9. Benjamin Franklin once said " Either write something worth reading or do ______ _____ _____."
OMNSITGEH RHWTO GTRNIIW
10. "The ability to create mental objects that are not merely representations of the outside world. Source"
TETARCUOFLACUN HGINKTNI
11. This famous actress born on January 17, 1922 pre - dates the invention of sliced bread in July 7th, 1928
ETTBY TWEHI
~~~
Last week's answers:
1.THE HARVEST MONTHS 2. A NOTEBOOK
3. THIS IS CONSCIENCE 4. GOLDEN WATER
5. GO WITH THE FLOW 6. A THOUSAND WORDS
7. CARMEN HABANERA 8.WOUNDS THE HEART
9. COGNITIVE DISSONANCE
~~~
Directly From Vocal: JOSHUA LUKE JOHNSON
The Chronicle loved this piece. Not only does it make reference to the recent 'Day in the Life' challenge winners (including 2 from The VSS!), it also includes insight into how the winners were selected, as well as some honourable mentions. The Chronicle has found that Joshua consistently publishes a variety of uplifting material for all Creators and it's a pleasure to help his take on 'A Day in the Life' be read by our readers. Our motto, that "we're better together" extends to the voices behind the brand that give our creations a place in the world.
I'm a content manager at Vocal, and I love my job because there is nothing I care about more than what I'm doing right now: sharing others' stories and helping voices be heard.
Recommended Reads From Creators You Know, Love or Need To Meet.
Justin "Jud" Haywood: September is Suicide Prevention Awareness Month. Continuing from last edition, Justin leads us deeper into what it feels like to experience Borderline Personality Disorder. Justin gets honest with us about his struggles in the hopes it reaches out to someone else who is still in the thick of getting diagnosed and treated.
Stevi Vaughn A new voice. This entry was found hanging around in the Education Community on Vocal. Not a casual read or subject by any stretch, but there is a valuable bijou anthology of poetic work nestled within this review.
LIGHTNING BOLT: Top 10 Prophets, 👁👁 Prognosticators, & Visionaries #1
This series is another FYI piece we adored. If you're anything like us, a good list is the perfect lazy Sunday morning read.
Have you heard of the Vocal Social Society? Join Your Peers in an Online Literary Society today.
~~~
Have a story idea for The Chronicle?
Send the editors: Les, James or Caroline, a message and let them know what you are thinking about. Address: [email protected]
The Chronicle requests that all published content be as clean as possible and suggests running your work through Grammarly (or similar) before individual pieces will be considered for addition to the magazine.
Want to be interviewed? Have a new book to your name? Message Les directly for consideration. [email protected]
Accessibility & Diversity: Should you require accommodations or materials in an alternate format, please don't hesitate to let us know. The Chronicle values inclusivity and diversity and is always open to improving your experience.
Important Note: While we love the brand that gives our creations a place in the world, The Vocal Creators Chronicle is an independent publication. We are NOT Vocal Media, and we neither represent them nor answer questions on their behalf. All direct Vocal inquires should be directed to their support staff, starting here: SUPPORT. You may also find relevant information through their resources section, which can be found here: RESOURCES.
About our content: According to Vocal, anyone can publish on their platform. They moderate every story to ensure it complies with their Community Guidelines. However, they do not fact-check every story. Furthermore, the views and opinions expressed in the stories of the columnists and the editors of The Vocal Creators Chronicle are those of the individual creators and do not necessarily reflect the official policy or position of Vocal nor The Vocal Creators Chronicle. The Chronicle does not accept liability for the personal opinions or use of advice of any of the columnists or editors. All advice is considered to be undertaken solely at the readers' discretion.
Be sure to subscribe to The Vocal Creators Chronicle on Vocal to receive all the latest updates from your favourite magazine BY CREATORS & FOR CREATORS in your daily news feed.
Visit our website for additional information or to have the Vocal Creators Chronicle sent directly to your inbox FREE of charge. CLICK HERE to redirect to the VCC website.
Vocal Is For Everyone. Join Vocal standard or Vocal+ today and start publishing your creations alongside thousands of other talented creators from around the globe.
First published September 25, 2021 by The Vocal Creators Chronicle.
~~END~~
Reader insights
Be the first to share your insights about this piece.
Add your insights