It's Never Too Late to Shine
Vocal Creators Chronicle Vol. 7 December 3, 2021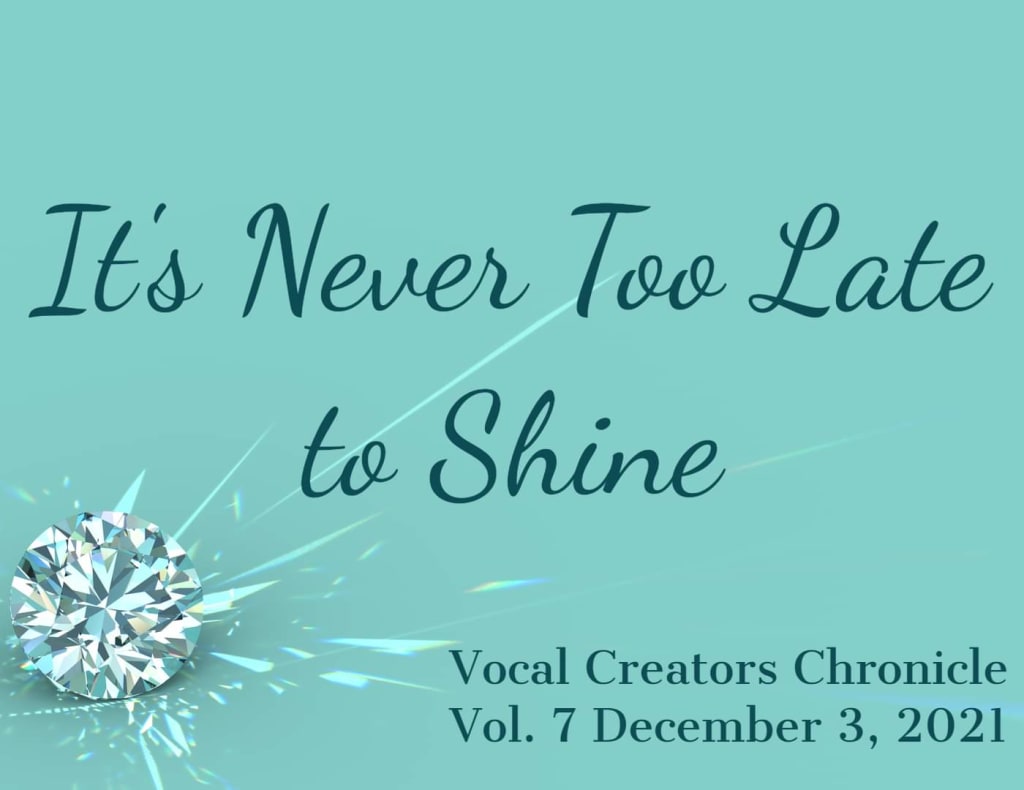 The latest Vocal challenge is brought you by Charles & Colvard. See link below.
Milestones & Memories
The Vocal Social Society, the magazine's Meta (Facebook) group, recently cleared a milestone of 700 members (as of this moment we are at 751!) We are humbled to interact with so many fellow creators each and every day. With this upbeat mood in mind, we have scouted for pieces that remind us to celebrate life as much as we can while we can. So whatever you're celebrating this time of year, we hope you make time to relax and kick up your heels with us.
You'll note that we've been developing a new section on content creation in the latter portion of each issue. The digital era has brought new opportunities to earn income from your art, writing, videos, crafts etc., but it can be difficult to determine where to start and where to go. Often it feels like a clique, which only kids under 20 know how to navigate and yet that couldn't be further from the truth. If you've got something to show the world, you can count on The Chronicle to help you market yourself.
It's never too late to shine.
This editions suggested soundtrack:
~Be sure to hit that 'back button' or follow the 'return to magazine link' (available in some inclusions) to return to the main magazine and explore all of its content.~
The Real Power of Storytelling

"As humans, we are prone to organise our thoughts through stories. They are full of them, from our origin myths to the legends politicians employ to spice up their speeches. Because of stories, we become more relatable to one another and can empathise with one another's emotions. They're also a wonderful commercial tool, as well as a strong instrument for spreading scientific information — especially human sciences such as Psychology — and social guidance (such as Covid-19 guidelines)."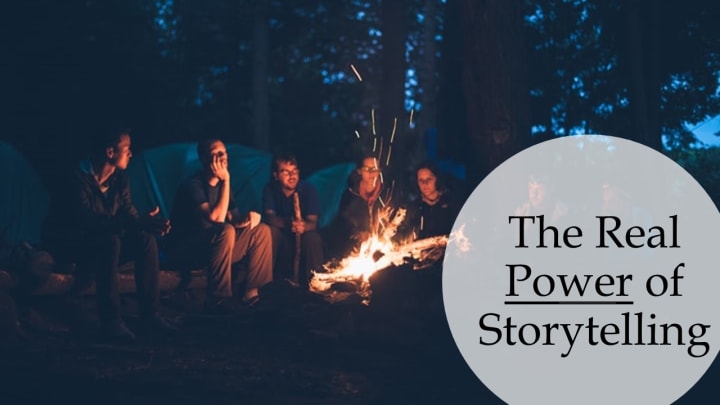 Little Old Lady Who...

"My audience was a steady handful of similarly aged... And though the number of woman that I touched was small, I connected with them. They felt seen, heard, and valued. They came to sit and put their make up on as I did mine, and to enjoy the camaraderie with others on the feed. And for the motivational stories I told. "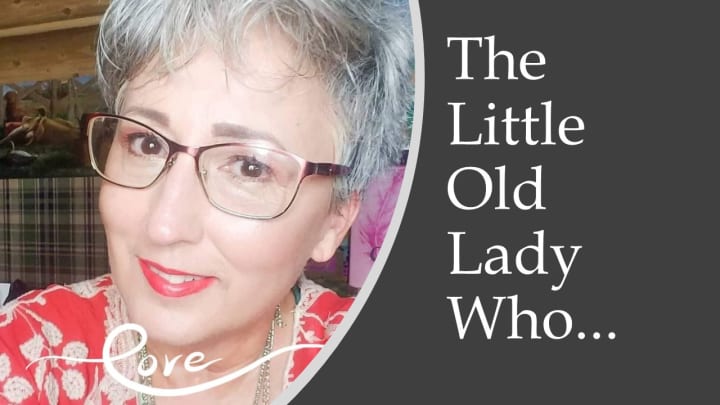 Gifted

" I reckon it's easier for folks to share their pain with a stranger than a friend or family member because most of the time they won't receive the same level of judgement for their choices from a stranger as they would typically receive from someone close"
10 Things That American Women Couldn't Do Before 1970

"If a woman went to her boss and told them that she was pregnant, prior to the Pregnancy Discrimination Act of 1978, she could legally be fired. Women could also not be hired for a position that she was qualified for based on the fact that she was pregnant or simply of child-bearing age."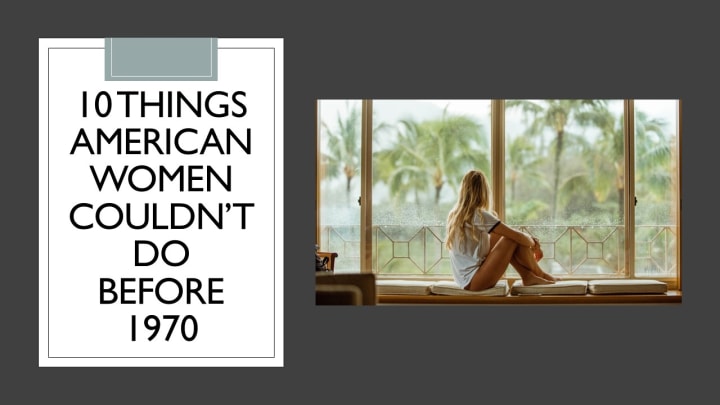 Immigrants Among Us

"Today, immigration reform continues to be a very heated topic, and isn't limited to party or politics. Every immigrant story is different, and deserves to be heard. This is one of several that significantly shaped my life, and that brought me my first sibling as a tiny, malnourished orphan escaping from war, starvation, and likely death."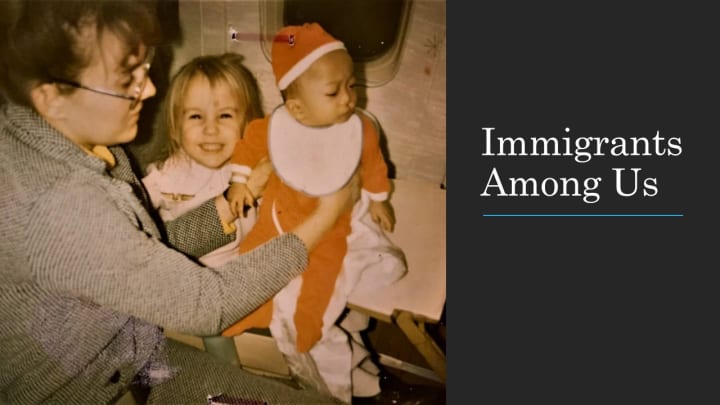 Columns
Eye Shadow Writing Prompts

Once again the rules are simple; choose an eyeshadow palette that stands out to you. Many of them will have names for every shade, so pick out the ones that sing to your creativity. Then, create a short piece of fiction (between 50-100 words) based on the shades name... This is not gold eyeshadow you see on my lids, it's 'fluent in diamonds,' thank you very much. (Disclaimer: No cats were bedazzled in the making of this article)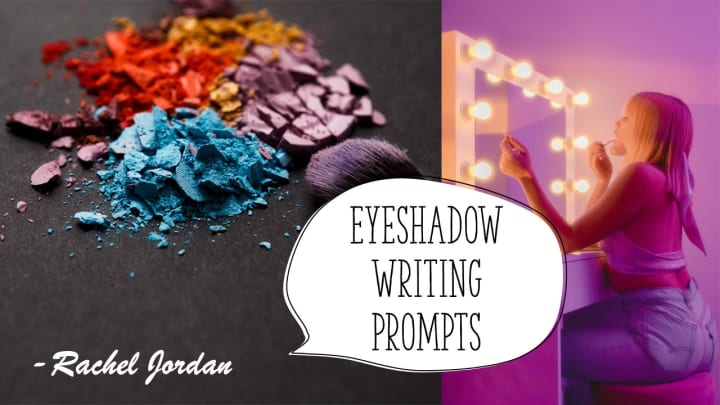 Black Friday Outside the USA

"People of my parents and grandparent's generation refuse to participate on principle, because to them "Black Friday" is a day of Mourning, not of shopping. People of my generation and younger learned about it in school, and lived through the repeat almost a century later."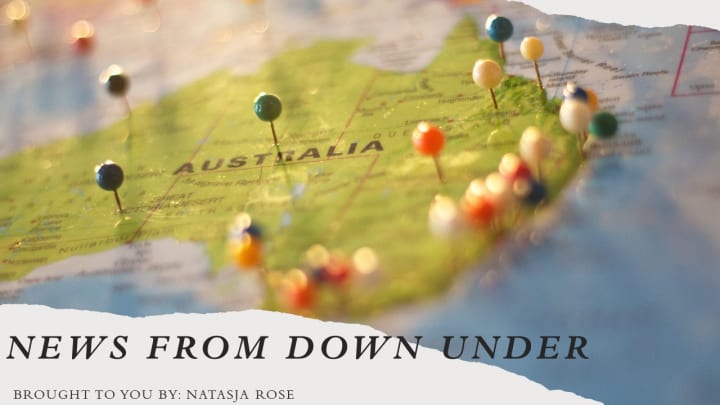 You Need to Bring a Treat TODAY?

"If it isn't for school, it's for Scouts. If not for Scouts, then for the sports team. Or for church bake sale, or temple women's group, or for Pammy's baby shower, or the birthday of the new guy at work, or a plate full of apology after you saw the job your son did clearing the walk for your neighbor. TREATS. Whatever the holiday: the world loves treats, and you will be asked to produce them at a moment's notice. And those moments come fast and furious in December. Fear not- I got you!"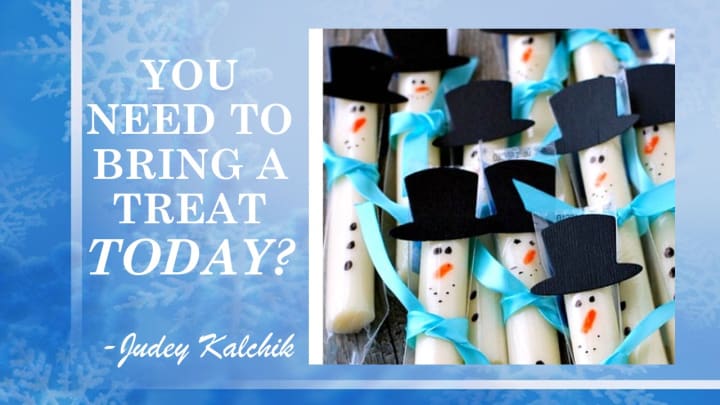 Vocal Cooks Collaborative Brought to you by The Vocal Creators Support Group
Index
Featured Recipe by Linda Rivenbark
It's a Classic For a Reason

Bonus: This recipe comes with a story you can enjoy whilst your food is in the oven!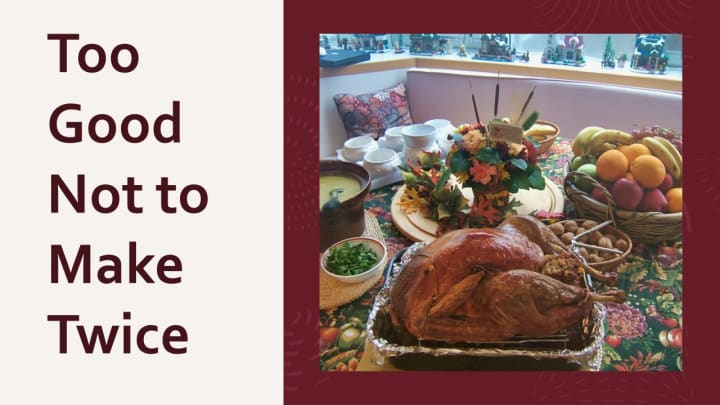 Award Winning Fiction
From the Macaw Challenge
"The Hall of Eternal Summer was an oddity in the Imperial Palace.

Situated in the easternmost part of the palace, it had always been the least coveted quarters for any consort hoping to gain the Emperor's affections. With Lady Ara as its sole occupant, the Hall of Eternal Summer had grown only stranger. Not only was it separated from the rest of the palace buildings by a thick wall of towering trees, but it was also consistently warmer, the air stickier and damper, as though the lids of a thousand bamboo steamers had just been lifted in the palace kitchen. The courtyard itself overflowed with wide-leaved foliage, the likes of which the Northern people had never seen – at least not before Lady Ara had moved in, such were the whispered rumors."
From the Editors...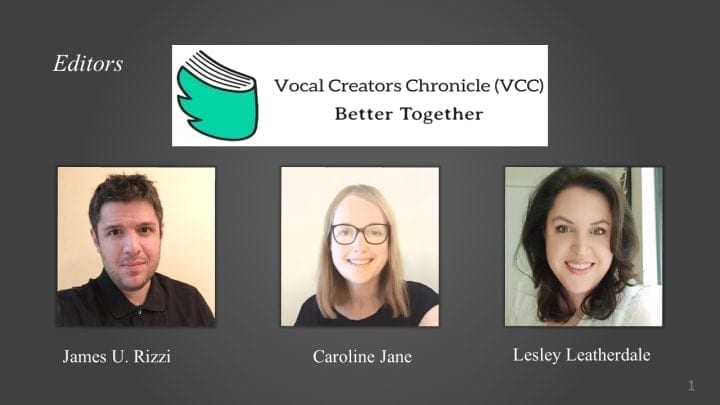 Co-Founder, Digital Editor & Public Relations: LESLEY LEATHERDALE B.A. (CALL ME LES)
Chat With Les: Breanne Patten

"This interview is part of a series of interviews collected for the ongoing column "Chat with Les". Her column presents candid interviews with people from all backgrounds, and aims to examine the finer points in the lives of those around us, such as Breanne Patten: mother, saxophonist, avid outdoorswoman & a pioneer in returning to our roots by raising her children under open skies."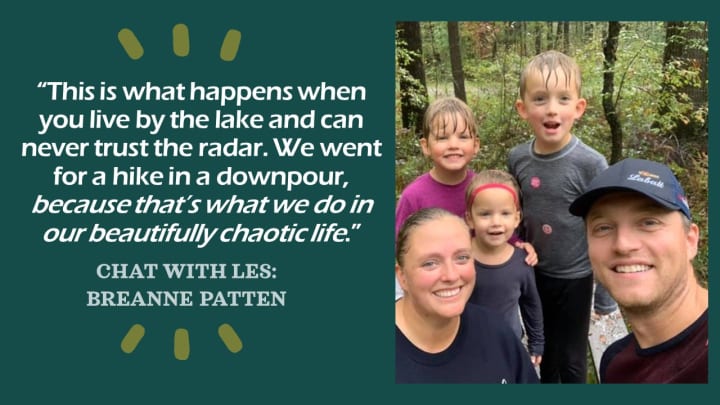 Co-Founder & Content Editor: CAROLINE JANE
Social Fluidity

"For me social fluidity is THE diamond of a superpower, more valuable than invisibility, or flight, or super-strength. It is the superpower that unites people, that helps others, that connects us together. It is also, unlike the other superpowers, within mine and everyone else's capability to create and develop."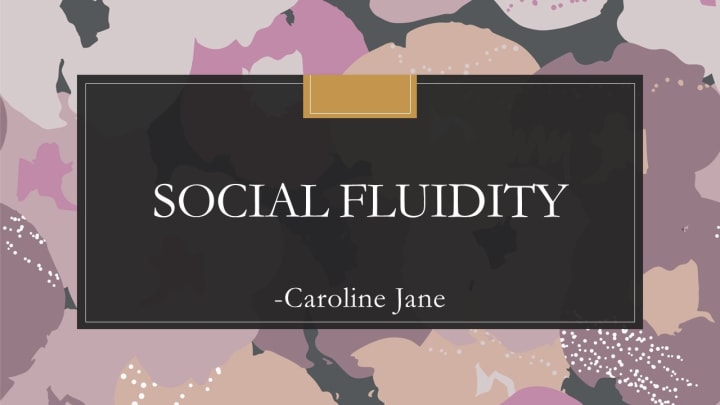 Co-Founder & Experience Editor: JAMES U. RIZZI
Tips, Tricks & Talks With a Beginner: The Little Things

"These things are for me an essential part of the writing process. It's how I get inspired, how I develop. It reminds me sometimes in the throngs of desperation why I do what I do, and why it does bring me so much joy."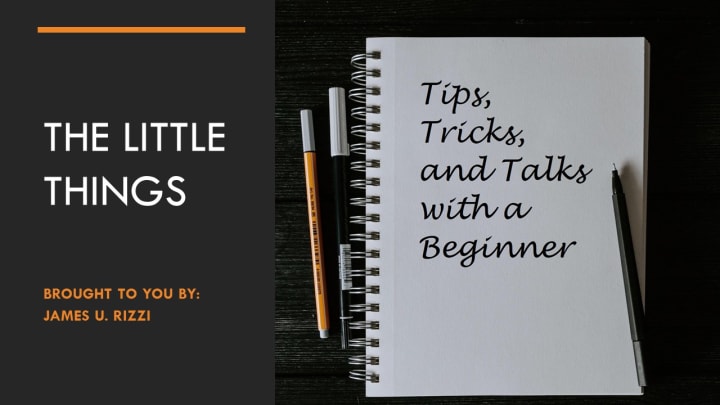 Pop Culture & FYI
From Suits to Tiaras and back again

Trust us, it's really not what you think...
Ethical non-monogamy

Compersion is not for everyone, but it's certainly not something to eschew for the sake of being closed minded.
All is not fair in skin care

Knowing the difference could save your skin's life this winter—not to mention your wallet.
Good as gold

Midas is like dessert: just when you think your love of internet cats is full, you stretch for...one more.
Directly From Vocal
Vocal Is For Everyone. Join Vocal+ today and start publishing your creations alongside thousands of other talented creators from around the globe.
Latest Vocal Spotlight
Chat With Les Bonus: Meet Tony Stauffer

"If it's writing you're referring to, I pursue it out of pure love. I love to create; I love to take something mundane and turn it into the fantastical, something memorable. I love to take the reader on a journey, not just through my mind as the author, but also through their own mind so that they may find the fantastical."
The Vocal+ Fiction Awards

25 grand prize winners will be selected to receive $5,000 each, and have their stories published in Vocal's first ever book—a collection of short stories by Vocal creators, available for purchase, estimated for release in the spring of 2022. 1,000 runners up will be selected to receive a free year of Vocal+."
The Remarkably Real Challenge

"Our partners at Charles & Colvard know a thing or two about authenticity. They're redefining "real" in the diamond industry with their Made, Not Mined gems by proving that you don't need harmful mining practices to create something authentic. And together, we want to celebrate what makes you... you!"
Special Features For Our Members
Results of the Great Incantations Bracket Challenge

Grand prize winners: Gerald Holmes & KT Marie! Stories inside.
Share a Laugh

If you're on social media, you likely know Lightning Bolt's work already (and if you don't, hit subscribe; you won't be disappointed.) Their latest "jolt" of inspiration is designed to get us laughing because, well, writers can take themselves too seriously. #burn #harshtruth
Tips to Improve Your Vocal Experience

A biweekly updated document of what's new on Vocal social media: what groups are available, what members can expect, serial story updates, challenges, recipe clubs and games—everything needed to turn Vocal into a writing "experience" all in one handy document.
Shop the Latest Books

The latest and greatest books from your fellow creators. An ongoing circulation open to all creators who have a book to their name!
Content Creation
News, tips, overviews, introductions and all things pertaining to Content Creation. This wonderful world of online creativity that we add life and colour to every day is rapidly evolving—count on the VCC to help you stay in step!
Current Topic: Are you as diversified as you could be? One of our favourite things about being Vocal members is the ability to own our content. Nutshell? Polyamory isn't just for the bedroom...
Getting Started With Medium

Art knows no boundaries so why should your writing? If you're not double publishing on Medium yet, Judey's got 7 reasons why you should join, how to make the most of it and other tips to get you started!
Exploring Quora

"Quora just recently went live with a new partner program that is relatively similar to Medium. The program which Quora introduced is called Quora+, and just like the Medium membership, it is a subscription for $5 a month which gives you access to metered/monetized stories."
Developmental Editing

"Do you have an idea for the next great novel of our time? And you're just letting it kick around in that noggin of yours? Well, Hemingway, I'm one of the only editors you can meet before you even begin to type out that masterpiece in your head."
Writing for Online Audiences

For part 1, click here. "When writing for an online audience, it's important to remember that attention spans are unbelievably short! Our work is often scrolled through, which means clear headings, short sentences, and much shorter paragraphs are not only recommended, but necessary. Write as if your work is going to be skimmed through. Because honestly, it is."
Unboxing the Magic of SEO

"SEO is not like paid ads – where you can see results as soon as you turn your ads on. Success from SEO takes time. But how long? In this blog, we will answer this, as well as make you aware of the elements that influence how long it takes to see results from an SEO plan."
Add Some Flare to Your Fonts — For Free

A collection of downloadable free fonts brought to our attention by one of our members, Babs Iverson.
Meet a VSS Member: Lena
If you've had a top story, Lena is your gal. She congratulates everyone on the Big News thread and she's the go-to for everything celebration in VSS. We love you Lena and the group would never be the same without you!
Wishing those celebrating a very happy Hanukkah!
If you have an adventure, idea, story or piece of music that needs to be shared more widely, then please, let us hear about it.
Until next time, reminding you we are #bettertogether
Our email is always open. Share your kindness. Celebrate life.
Be sure to subscribe to The Vocal Creators Chronicle on Vocal to receive all the latest updates from your favourite magazine BY CREATORS & FOR CREATORS in your daily news feed
WORD SCRAMBLE: Clues found throughout!
Previous Answers
1. Purple Mountain Majesty 2. Clowder 3. Straw, Feathers, Horse Hair
4. Outline 5. Northern Lights 6. Nicole Kidman
Questions
1. Being one of the oldest known breed of cats, this cream colored feline is better known as what type of cat breed
EAEMISS
2. On October 13, 1307 this religious sect was accused of heresy and ordered to be arrested
HTE SIHGNKT ERMLAPT
3. _________, _________ and _________ Are the little things that matter.
ORNESUNT, SOOTRPN, OTRLSENCE
4. While mostly celebrated in December this famous holiday changes every year because of the lunar calendar
ANKUAHKH
5. While storytelling is timeless, it's been reinvented and redone throughout the years. A unique style in which the storyteller's thoughts come out in an uninterrupted flow is better known as what?
SAMRTE FO SCNIECSUOSOCSN
6. __________ ____________ of Montana became the first female member of the House of Representatives in 1917
TNEEEATNJ IRANNK
7. Meghan Markle is known as the current Duchess of Sussex, but prior to becoming royalty she was an actress on what popular tv show
UITSS
8. This layer of the skin protects you from damage and water loss
ILDPI ERIRBRA
9. While the myth was busted about turkey making you sleepy, its in fact the amount of calories you eat on Thanksgiving day that make you tired. their just isn't enough of this chemical in turkeys to do the trick
PRNPHOTTAY
10. Make up and beauty products are an incredibly lucrative business these three brands alone are valued to be in the billions
LYOA, NAOV, GEATEORNNU
11. Crypto currencies like Bitcoin and Ethereum use a ledger for transactions using a complex algorithm more commonly known as the what?
LHKCNIOBAC
***
Message the Editors: Les, James or Caroline, and let them know what you are thinking about. Address: [email protected] or through Messenger on our Facebook page.
Want to be interviewed? Have a new book to your name? Message Les directly for consideration. [email protected]
Important Note: While we love the brand that gives our creations a place in the world, The Vocal Creators Chronicle is an independent publication. We are NOT Vocal Media, and we neither represent them nor answer questions on their behalf. All direct Vocal inquires should be directed to their support staff, starting here: SUPPORT. You may also find relevant information through their resources section, which can be found here: RESOURCES.
About our content: According to Vocal, anyone can publish on their platform. They moderate every story to ensure it complies with their Community Guidelines. However, they do not fact-check every story. Furthermore, the views and opinions expressed in the stories of the columnists and the editors of The Vocal Creators Chronicle are those of the individual Creators and do not necessarily reflect the official policy or position of Vocal nor The Vocal Creators Chronicle. The Chronicle does not accept liability for the personal opinions of or use of advice of any of the columnists or editors. All advice is considered to be undertaken solely at the reader's discretion. Non-original content submitted by columnists is expected to be used in accordance with its source licensing agreements. The Chronicle does not accept personal liability for the use of content included by its columnists.
First published December 3rd, 2021 by The Vocal Creators Chronicle.
~~END~~