Immigrants Among Us
A tale of brotherly love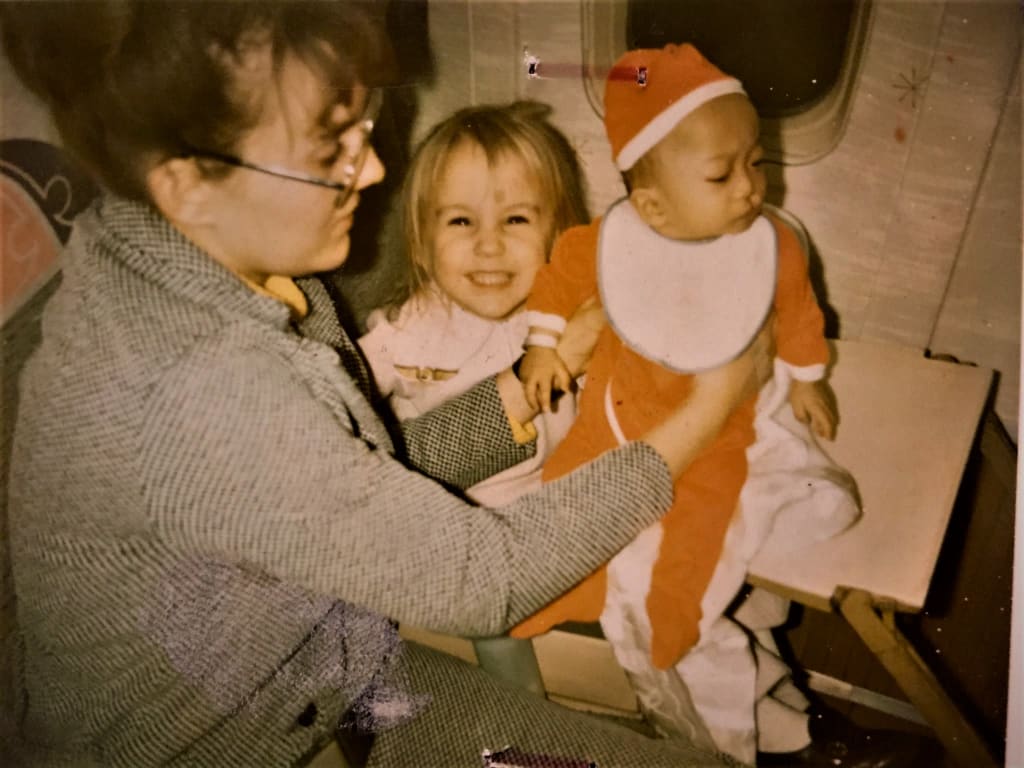 Flying home with "my baby" December 12, 1973
On January 28, 2017, a protest was held at JFK International Airport to oppose the implementation of then-President Trump's executive order (#13769,) that called for a suspension of all immigration to the United States for a period of 120 days. As hopeful immigrants were being turned away, I remembered being an impatient three-year-old in that very terminal, waiting to pick up my new baby brother who was flying from Vietnam with a plane full of other refugees. The plane of war-orphaned babies and children was held up at customs in Paris for nine hours, and people were afraid that their children were going to be turned away. More than forty years later, the place where we had once welcomed these immigrants, was now turning other hopefuls away.

Since I was a toddler, I knew that our nation was involved in a war. I learned about Vietnam from my parents and from Walter Cronkite. Gently, my parents introduced me to the idea that lots of people had been hurt and died in Vietnam, and that many people needed help. They told me about babies whose families had died in the war. Eventually, they explained that they wanted to adopt a baby – and that they especially wanted to adopt an infant that was hurt or sick because not many people wanted those babies. As a preschooler, I was taught that we should help people that needed it the most. As a three-year-old I was taught love and compassion for people who were victims of foreign wars – even wars that our country was actively engaged with. I was simply taught that helping was the right thing to do.
So we filled our little tithing boxes for UNICEF, we said our prayers, and in 1973, when I was three and a half, we flew to New York to get my baby brother. I had seen a little 1 x 1" black and white passport photo of him. I knew that his lip hadn't grown. My parents had gotten out the encyclopedia and shown me pictures to prepare me for what an unrepaired cleft palate looked like. I wasn't scared. I didn't care. I was excited to get my baby! When I think of it now, I can't imagine what a plane with a little over 200 orphans must have been like. They flew from Vietnam to New York with a refueling stop in Paris – where they were detained for more than eight hours. When I was older, I learned that this was common. When I was three, I knew that something was very wrong. People were crying. People were talking about their friends' baby who died while they were waiting. People were saying that they might be turned away and sent back. Families with flowers, clothes, strollers, blankets, and stuffed animals were waiting, looking scared. I was three. I ran around the airport yelling "where's my baby?!?" and begging my dad to lift me up so that I could peer at the incredible, animatronic Christmas display windows that were on display at terminal 4 at JFK International Airport.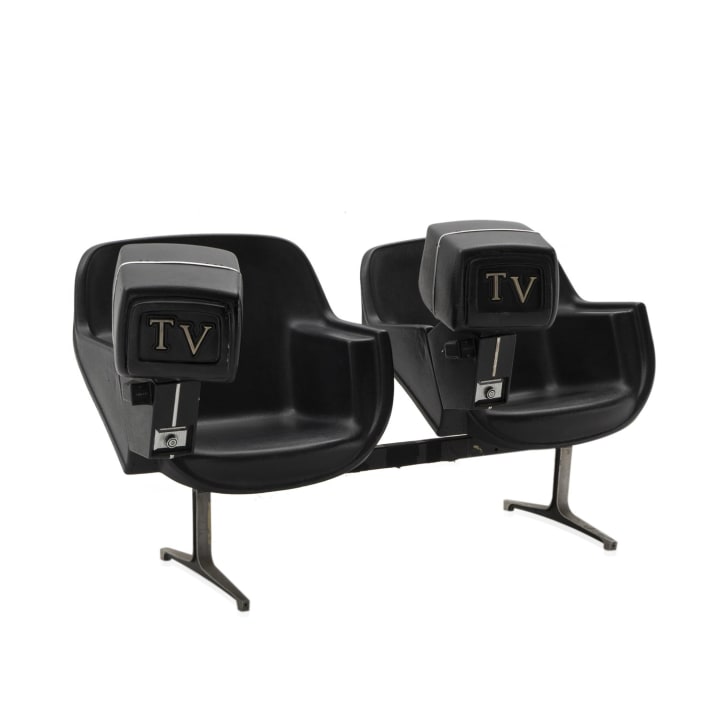 My favorite part of the wait that seemed to last forever, were the pay televisions that my parents finally relented in letting me watch. You put a quarter in the box, causing a green light to illuminate, giving you 15 minutes of broadcast, black and white TV. As your time got close to expiring, the light would start blinking to warn you that you needed to add more money for additional time. I remember falling asleep in the giant, molded plastic chair, while watching Mary Tyler Moore on the tiny box. I shudder to think of how it must have been for those parents – the fear, the stress, the overtired preschooler! The tiny TV provided them some relief in 15-minute increments, but the wait was arduous, and lasted for more than twelve hours.
Finally, we were told that the plane landed, but then we waited even longer for the orphans to go through customs and immigration. Eventually, we were told where to gather, and a door opened and someone started calling names off a clipboard and matching anxious families to information on wrist & ankle bands of babies and small children that had been traveling for days. A family we had befriended while waiting was called. I remember a Polaroid photo of me, smiling and leaning in to admire little daughter.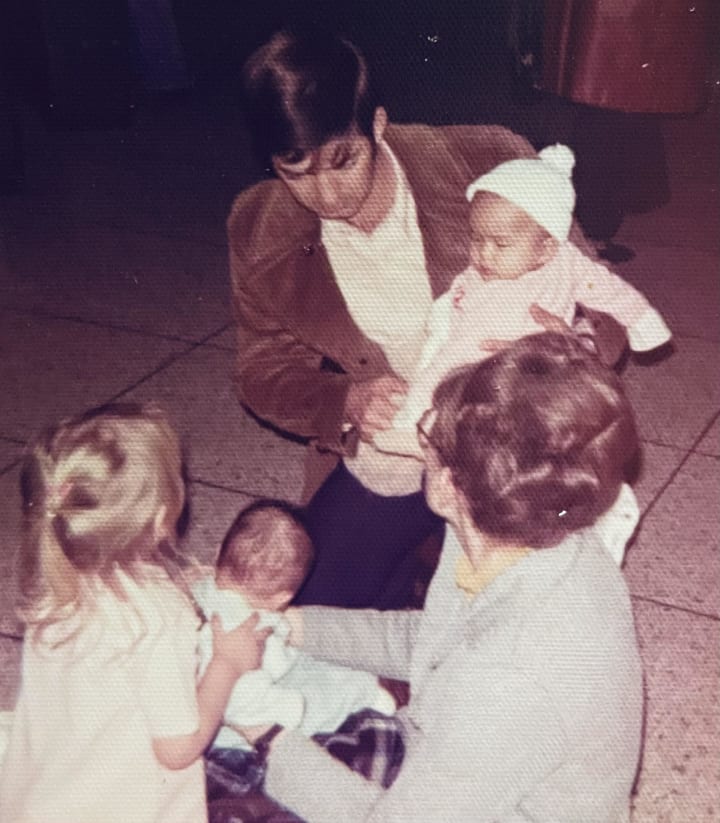 Finally, our name was called. My parents showed the paperwork, and we got my baby. Maybe because I was young, maybe because it was so late and I was so tired, but I remember the waiting more than I recall the moment when we got him.
I remember that he was small. Tiny. But babies were supposed to be tiny, right? I didn't realize until many years later that when he arrived, our 8-month-old baby weighed less than 8 pounds. A pound and a half less than my own son weighed at birth. My brother had been starving at the orphanage where a few nuns tended to hundreds of babies and small children. Nobody had time to give special attention to a baby who didn't have an upper lip, and couldn't suck from a bottle. He needed to be fed from a dropper or a cloth in order to be able to swallow a tiny bit of milk or formula. He was tiny, deformed, malnourished, and, at eight months old, my brother flew home with us in a tiny Santa suit that our mom had bought in size NEWBORN - it fit perfectly.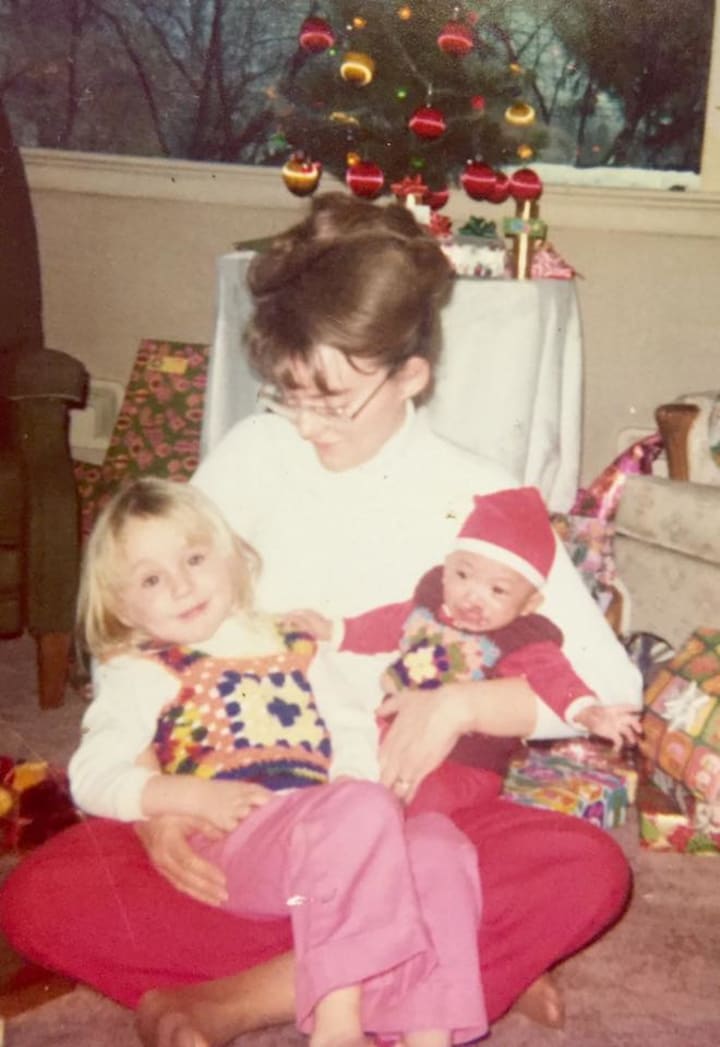 I grew up believing that it was our duty to help people in need - particularly people with exceptional needs. My brother had thirteen reconstructive surgeries before turning two – which was about the age that he finally started to look like an 8-month-old. By three he was a walking, talking, eating, climbing, jumping, healthy, active preschooler. He became a naturalized US citizen at age 13.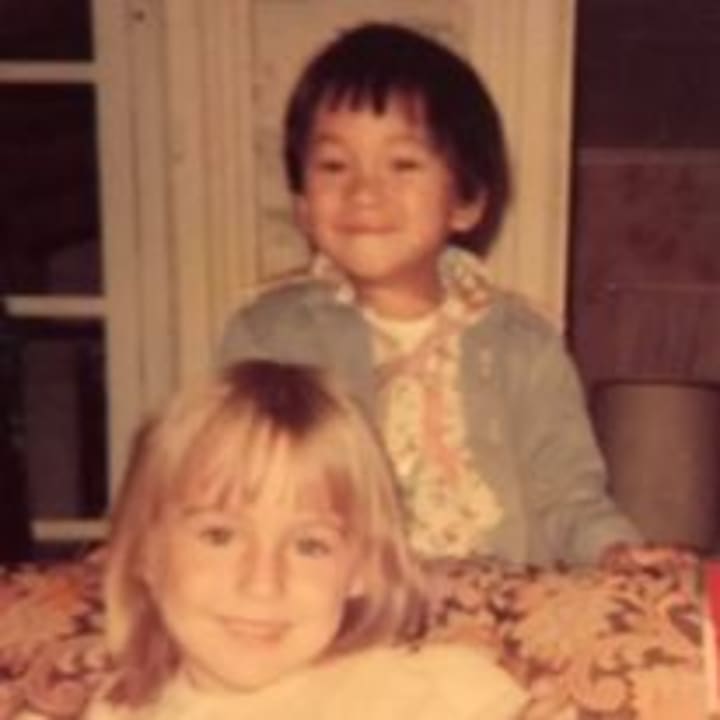 In late January 2017, when the president's executive order banning all immigration into the US for 120-days went into effect, several refugees were denied entry at JFK. This sparked a massive protest at their International Terminal #4 – the very place where we had welcomed my brother, and a plane full of orphans 44 years earlier. The irony does not escape me. Where once we had been among the anxious family members desperately hoping that our refugees wouldn't be turned away, now hundreds of others were experiencing the same stress.
Today, immigration reform continues to be a very heated topic, and isn't limited to party or politics. Every immigrant story is different, and deserves to be heard. This is one of several that significantly shaped my life, and that brought me my first sibling as a tiny, malnourished orphan escaping from war, starvation, and likely death.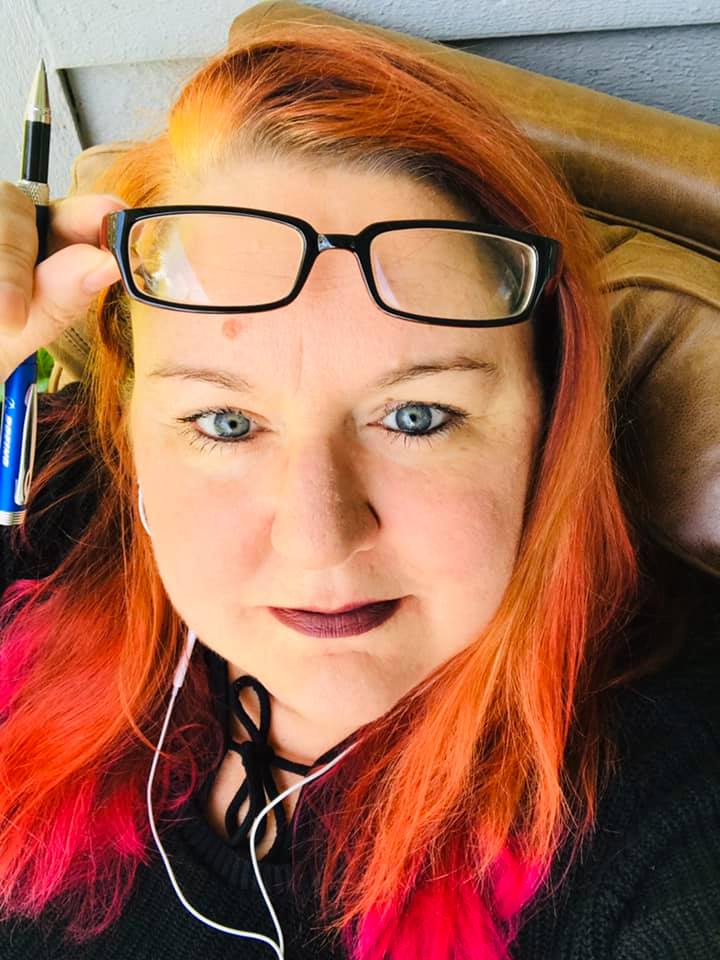 Thank you for reading!
If you enjoyed this piece, there are several ways that you can support me.
• Share it with others – if you like it, they may as well.
• Drop me a heart below. (Requires registering for a free Vocal account.)
• Read some of my other works https://vocal.media/authors/allison-rice
• Give me a tip. Completely optional, but so meaningful!
• Tell me that you read something of mine and say how it made you feel!
I appreciate you!