Who Are The Rastafairies?
The "Rastafairies" began as a name and an idea after travelling and spending time in Jamaica.

The Rastafairies
Introduction
I remember reading some Bill Bryson saying that wherever you were the high street was always the same, at the time Woolworths, Boots, WH Smith, H Samuels, Burger King, British Home Stores and McDonald's.
Today it's the same with maybe Primark and H&M replacing some of the defunct ones.
However, stray from the main highways and areas and you can find some absolute gems in Newcastle especially if you wander down the West Road, and visit places like The John Marley Centre and The Grainger Market.
Meeting The Rastafairies
There is a Christmas Market in Eldon Square and I need a scarf so started speaking with Terri of The Rastafairies.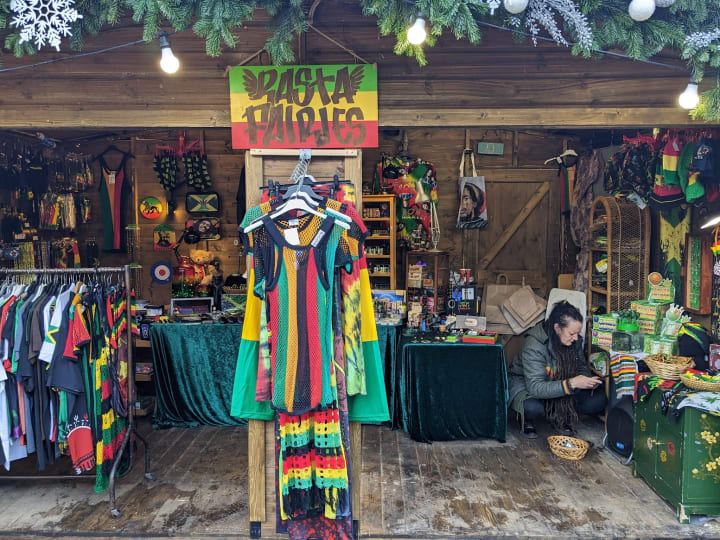 We both obviously love all things reggae and the culture of Rastafari, the colours and the one love message, and people often ask me about my name and the full explanation is here.
I love their shop in the Grainger Market and there are so many beautiful things here and it is full of a spirit of love and positivity. Their sire and Facebook page are below.
Back to the scarf and Terri told me they would have some next week in red gold and green (Rastafarian) or green, gold and black (Jamaican flag), I hope I remembered that correctly. I hope to get one this week.
It is places like Rastafiaries that make Newcastle worth visiting doe things. If I go down the high street there is nothing at all that interests me but places like Rastafairies always draw me in and attract me. This is one of a group of places that make Newcastle such a wonderful place and Rastafairies are woven into it in shades of red, green and gold.
I am going to cheat now and include the introduction from Terri and Bev from their website where you can find so many beautiful and interesting treasures to bring into your home.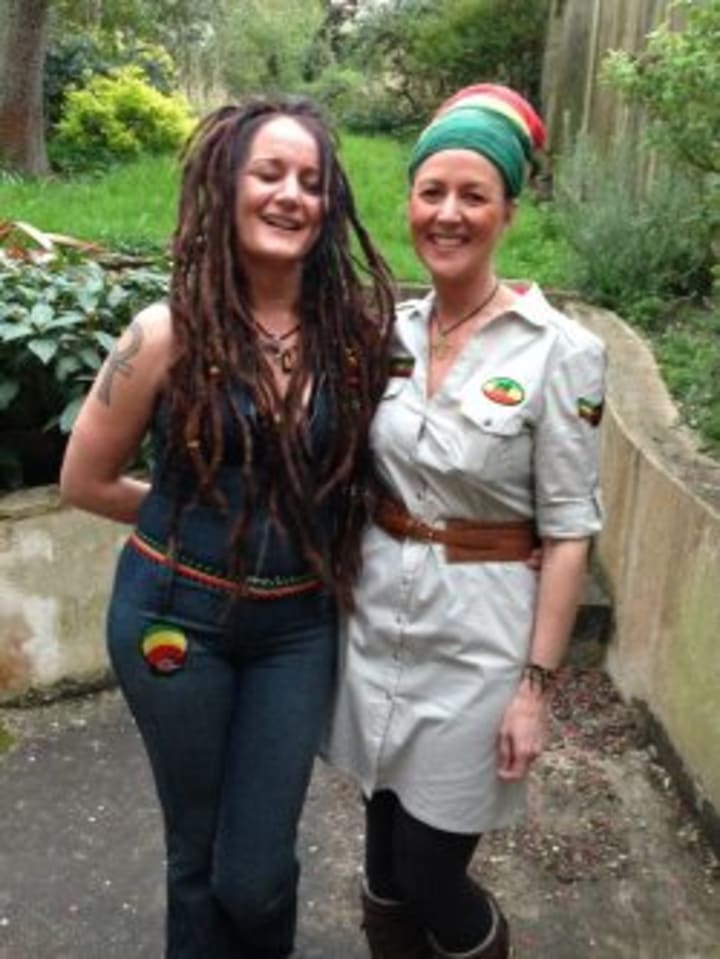 The "Rastafairies" began as a name and an idea after travelling and spending time in Jamaica.

Inspired by Reggae music and our love of the colours and the symbolism of the colours, we wanted to make Rastafarian and African merchandise more accessible, particularly at home in the North East of England.

Since the beginning we have been building a strong "grass roots" approach, getting out to festivals and reggae gigs and hopefully spreading a positive message of Love and Respect for each other and the environment.

Our main aim is to uphold and spread the spiritual message of One Love, One Heart and One People.

We have been working on buying from sources in Africa, with a range of our clothing and jewelery being handmade, see Bambalie Camara and Rosalie Colley in our artists/designers section . We also have a range of fair trade jewellery from Peru.

Promoting local artists is also important to us, see our artists/designers page for more information on Ras Bunny King and Alexandra Blaney

Keep an eye on our events section, facebook page or twitter profile to see which festivals and gigs we'll be at. Hope to see you there!

We hope you enjoy shopping with us and we give thanks to the Most High that you have chosen to buy from us and wear Rasta colours with pride and consciousness.

One Love.
I think that gives you a great insight into who the wonderful Rastafairies are. If you are in Newcastle give them a visit, or visit them online.
They embody their "One Love, One Heart, One People" vibe and in reality. we are all human and should be there for each other.
I really encourage you to investigate Rastafairies through the links and, if you can, by visiting them. They love Bob Marley, so I will close it with this perfect piece of music from the great man.
Reader insights
Be the first to share your insights about this piece.
Add your insights