Subtle Gifts for the Person You Just Started Dating
You like him a lot, but you don't want to scare him with something "too soon." These are the best gifts for the person you just started dating.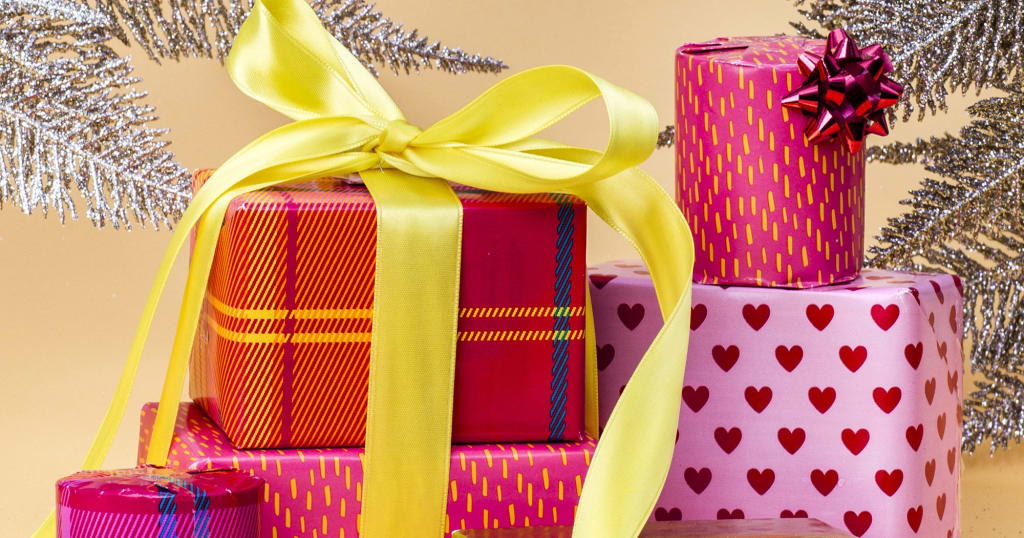 Those first couple of months when you're just beginning to date can be pretty tricky to navigate, especially with gifting. Part of the reason why this is such a hard period to date is because it's really easy to accidentally give the impression that the relationship is going too fast.
If you give them something too romantic or too big, your partner will probably get concerned about you being clingy and leave. Not getting them anything, though, might also be too cold—and will make them think you're disinterested.
Getting good gifts for the person you just started dating can be hard, but it's not impossible. Here are some great examples that can help you figure out what to buy for your boo, without making it seem clingy.
One of the best gifts for the person you just started dating is a casual (but subtle) nudge that'll have them booking another date with you. This DIY Sushi Making Kit comes with all the supplies and instructions you need to skip the sushi bar's high prices and make your own delicious sushi.
This gift will teach your new boyfriend or girlfriend a new skill and also give you a reason to make Netflix and chill night a little bit nicer for the both of you. Best of all? It's classy and can be used again, as long as you buy more ingredients.
If you're looking for gifts for that person you just started dating, it's a good idea to stick to something cute and adorable. After the smash hit of Star Wars: The Last Jedi, it's easy to see why a lot of folks are going a bit porg-crazy.
They're so cute, and so squeezable—especially this one, which is officially licensed Star Wars merchandise. If your date's a geek, they'll squeal seeing this porg-y pile of cuteness overload in your hands. Look at how cute his little wings are!
If your beau is a fan of Shark Week, then you already know that shark-related goodies are a perfect gift for your favorite chum. If you've literally been together for a month or so, any of the typical gifts for the person you just started dating won't fare well. They'll be too much, you know?
Ergo, shark mug. It's casual, cool, and cute—without being heavy-handedly romantic.
Bando has some pretty perfect gifts for the person you just started dating, especially if you're looking to tell them that they are pretty hot stuff. This keychain is small enough to keep things informal, a cheeky way to say that you think they're hot.
This is a great gift idea if you're short on cash, but want to give them something that really looks great. Silicone doesn't tarnish, after all.
If you love the idea of fixing food together and enjoying dinner over a bottle of wine, you'll love this awesome Swiss Army knife-style gift for your boo. It lets your new partner have a ton of different tools for the kitchen, all at their fingertips.
It's useful as can be, a great way to broach the subject of a dinner date, and also looks pretty darn nifty. That's why it's one of the best gifts for the person you just started dating.
A flask is a great gift for the person you're seeing—particularly if you met at a party! This shiny gold flask holds enough hooch for the both of you, and while it may not be as romantic as you'd hope, it'll still help you sneak alcohol into anywhere you might be going.
If you're worried about giving your date the wrong impression, don't be. This stylish flask is pretty petite, which ensures they understand that you're a fan of moderation.
One of the more classic gifts for the person you just started dating is a scented candle—and why wouldn't it be? It's romantic enough a gift to be a mainstay with longterm couples, and yet casual enough to not scare people away. No matter how you cut it, they're great gifts to give just to show you care.
These gorgeous scented candles are made by artisan Laura Reid, and are inspired by America's most famous national parks. This makes them a great choice for the "woodsy, outdoorsy" lover you have—as well as for the home decor fiend you know, too.
Many of the best gifts for the person you just started dating will involve careful hints that you might want to do something together. This bottle stopper garden kit comes with three stoppers and the instructions you need in order to see flowers blossom.
The only thing missing are the bottles. Considering that there are three bottles, your boo might need a little help emptying them so he can make the flowers grow, right?
A lot of couples first met at the gym, and if you're one of those couples, then gym gifts are ideal gifts for the person you just started dating. This water bottle is a pretty obvious compliment, and will definitely be one that they'll enjoy toting around.
For the record, they also have a matching gym bag and shirt, if you want to give them the full set. However, the bottle alone is a great gift choice if you want something stylish without having to spend too much.
Last but not least, why not get them a classic box of chocolate... soaps? Look, as great as chocolate is, the fact is that it's fattening and also really worn-out as far as gifts go.
That being said, chocolate is still popular and is the sweetest drug for a reason. So, if you do want to go the chocolate route, why not do something a bit more creative—like giving them soaps made of the stuff?
These soaps will make them smell good enough to kiss all over, and are definitely a more tasteful way to get them in the mood than fuzzy handcuffs.
About the Creator
Ossiana Tepfenhart is a writer based out of New Jersey. This is her work account. She loves gifts and tips, so if you like something, tip her!
Reader insights
Be the first to share your insights about this piece.
Add your insights