21 "No Reason" Gifts Just To Show Her You Care
Sometimes, the best way to show that you love someone is to give them gifts at random.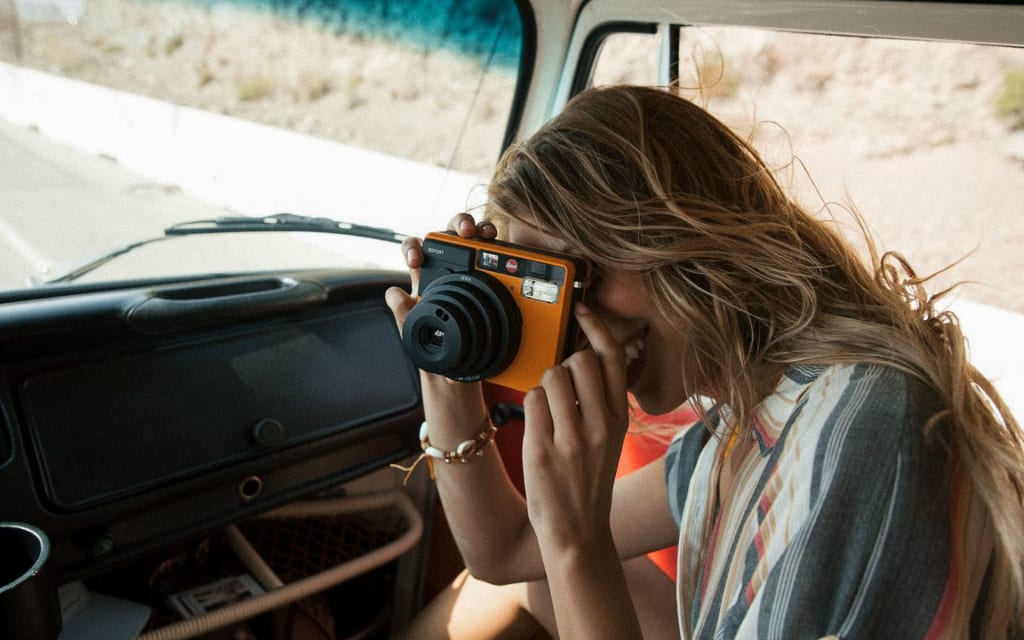 There's something about falling in love with the right person that makes you want to pamper them — even if it's not Valentine's Day. Gifts that are "just because" don't have to be super-romantic; they just have to be something that will make your partner think of you throughout the day.
Everyone enjoys getting gifts "just because," and if you want to make your partner understand how much they mean to you, these gifts will definitely get the loving message across.
Cuffing season is coming near, so why not get your partner a real cuff that says exactly how you feel about them? This cute cuff has that blunt-but-cute way of making them realize that you care — all while doing it in an edgy and humorous way.
Stylish enough for most people to wear at a night out, but subtle enough to possibly get away with wearing at work, this is one cuff your partner will love getting.
This is a gift that the DIY guru girl (or guy) will adore. MOTHER created a line of cool alphabet patches that allow you to kick your monogramming game up a notch. While they definitely have a "college" vibe to them, they also can be added to a punk outfit for a slightly iconoclastic look.
Of course, you could also use these cute letters to literally spell out how you feel, too.
Want to have a romantic and sexy night in? Cosabella makes setting the mood a cinch with a slinky lace thong, a sultry eye mask, and a matching black candle.
Sometimes, you just need a moment to sweep away the girl of your dreams in a sexy and slightly kinky way. This gift will definitely give her the heads up about how you feel — and will help you get your mojo going.
Have a partner who loves food? Maybe it's time to add a little surprise element to your moments of planning dinner together with the help of Foodie Dice.
These dice work a lot like the classic "sexy dice games" of yore, except the things that these dice tell you to do deal with food rather than body parts. This particular set of dice allow you to surprise yourselves with a new meal plan every night...and focus on seasonal dinners, too.
Romantic nights cooking together just got a lot easier.
Sometimes, all you really need to do in order to make a person's day is get them a cute accessory. Kate Spade is always stylish, and for a person looking for a gift that's "just because," you can't really get any better than this Southwestern silk bandana.
Fans of hot sauce or music festivals, in particular, will like this scarf.
You really don't need to spend a fortune or do crazy stunts to prove to someone that you care. Sometimes just getting a small knickknack that has a cool retro edge to it is all you need.
For fans of old school 70s key chains, this classic design with a more 2017 greeting will do the trick perfectly. Best of all, it's in a beautiful light turquoise color that everyone can appreciate.
If you're like many people out there, you might have a partner that is a little curious about unleashing their inner shutterbug. Leica created a nifty and retro instant camera that allows people to explore photography the old fashioned way.
What really makes this stylish camera awesome is how easy it is to use. Once you take the right snapshot, you get to enjoy an instantly printed photo on classic film. What's not to love?
It's amazing how often we end up losing sunglasses, isn't it? It's also pretty impressive how the right pair of sunglasses can make you feel like a movie star, right? Well, between how often partners might forget sunnies and how awesome they might feel when wearing the right pair, it's obvious why these classic sunglasses make such a great buy.
They're effortlessly cool, and inherently stylish. How could anyone hate these glasses?
It's the little things in life that matter, and Poketo took this classic saying to the max with their nifty Minimalist Folio. This folder allows you to carry all the things you need with you, without all the bulk of a regular portfolio folder or binder.
Stylish as can be and designed to make finding things easy, this Minimalist Folio will be a hit with anyone who works in an office.
Recently, record companies began producing vinyl en masse — and that means that vinyl is officially back, baby! As one of the most awesomely retro ways to enjoy music, listening to vinyl has become just as much a fashion statement as it has become a sign of a serious audiophile.
Urban Outfitters recently teamed up with Crosley to created a gorgeous record player that works with both vinyl and mp3s. Crisp sound, a sturdy build, and Mac/PC compatibility make this record player a great gift for your partner...or yourself.
Minimalism is definitely in these days, especially when it comes to the jewelry world. These adorable XO studs are a quick and easy way to show her how much you love her.
X's and O's, as well all know, are shorthand for hugs and kisses. So, gifting these is a cute way of showing that you always are down for hugging and kissing her.
Sometimes, you might need to help your partner realize how hot they are — and what better way to do it than lingerie? Boyshorts are one of the rare kinds of lingerie that really shows the curves of a nice booty well without being overly sleazy.
Needless to say, people who have more conservative partners with amazing butts would be wise to get this gift you can both enjoy...
Minimalism strikes again, this time with a witty saying from designer Ryan Porter. This keychain says it all — your wife is a badass, and doesn't need to be overly glitzy to prove it. Though this gift is very affordable, there's still a subtle air of elegance to it that'll make it a hit, even with posh ladies.
This isn't a typical designer backpack — and not just because it's "Millennial Pink," either. Coach has long been known as a maker of high quality leather goods, and this special bag is designed for college girls in mind.
Sturdy pebble leather with just a subtle glow of glitter makes this an attention-grabber that will look pristine for years. Fans of classic designers will love it, and girls who want to look stylish on the go will adore it.
Not all of us are able to live in a state where marijuana is legalized. For those who love the sweet, herbal, and smoky smell of good cannabis, this brand new designer candle by Malin + Goetz will be sure to please.
It's meant to be fragrant, and it definitely is. But, don't worry. It doesn't actually contain any cannabis in it, and to a point, it doesn't quite smell like cannabis. It actually smells more aromatic.
Either way, if you both love the smell of ganja, this candle will make for an excellent gift.
Zig zag stripes are slated to be one of the newest trends in outwear and purse design soon, and one of the early adapters is Hansel from Basel. This gorgeous little tote bag is roomy enough for quick grocery runs, but stays petite and stylish enough to get compliments everywhere you go.
If you have a partner who loves the "tote life," then this bag will prove to be a hit.
If you want to really impress a girl with a "just because" gift, then getting her anything from Gucci will be a great way to do it. The designer's constant ability to create beautiful and classy designs is recognized the world over.
These simple but impeccably-made slide sandals are ideal for vacations, spa getaways, and just lounging about in the house. They also will have your sweetie bragging to others about your generosity — an added bonus in any event!
Moscow Mules taste amazing and give you that perfect kick of spice, so it's easy to see why so many people have fallen in love with this easy-to-make cocktail.
The jetsetting crowds aren't any different in this respect, and that's why the Carry On Cocktail Kit is designed to let you make two Moscow Mules using airline-friendly versions of your favorite bartending tools.
All you need to make two cocktails is some vodka and seltzer, and you can drink up at 30,000 feet!
Does your sweetie have a dog they love to take on walks? Why not help them upgrade their style with this country club-style dog leash. Its gorgeous design, subtle reflective accents, and attachable wallet makes it a perfect choice for someone who wants to look posh while walking their pup.
Most of us have wanted to have an in-room theatre in their home at least once, and these days, it's actually fairly doable. Projector technology has made it possible for most of us to enjoy movies at home via smartphone or computer — if you're willing to splurge on it.
One of the most affordable projectors for smartphones is currently being sold by Urban Outfitters. So, for only $30, you, too, can enjoy movie night via your smartphone with this easy-to-assemble copper projector kit.
Aesop is one of the hottest new names in the personal care sector, and they're gaining fame for their high quality, scientifically-backed botanical personal care products. One of Aesop's hottest gifts for both men and women is their Boston Kit.
This kit gives you all the hygiene supplies you need to remain perfectly groomed while on the go, and includes staples like mouthwash, shampoo, and one of the more beautifully perfumed body cleansers you'll ever try. Needless to say, this is a great gift for anyone to have — especially if they travel a lot.
Reader insights
Be the first to share your insights about this piece.
Add your insights