Signs Your Significant Other Is Giving You Anxiety
Feeling jittery and depressed when you're taken? It could be that your significant other is giving you anxiety.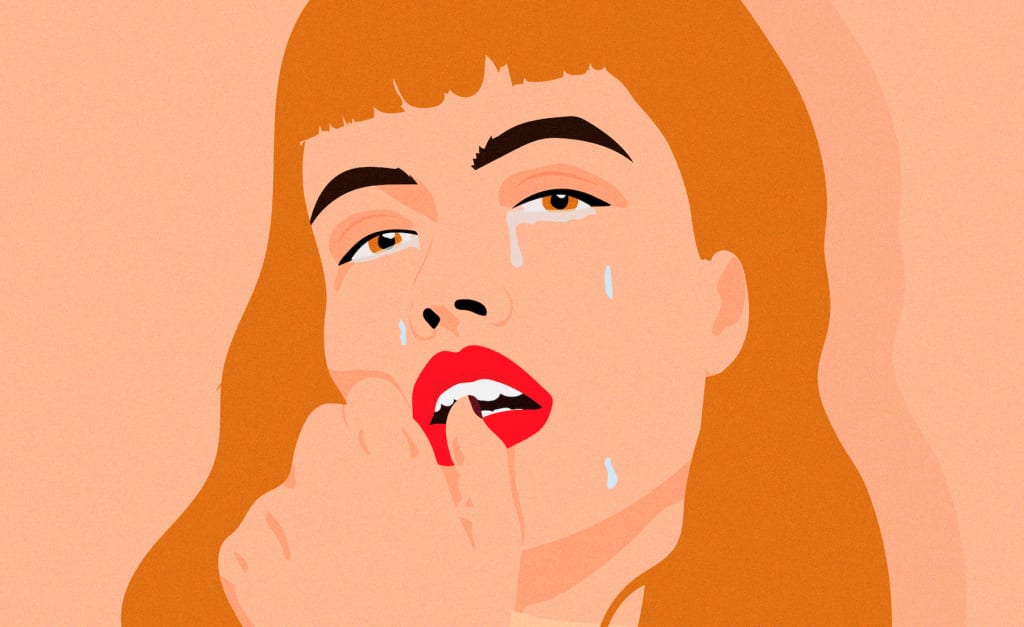 My relationship with my baby daddy was one that I honestly believe killed a huge part of me. At the time, I was an anxiety-ridden, needy wreck of a person who legitimately just wanted to be comforted. By the time my ex dumped me, I was no longer myself.
I was a shell of a human being, broken by betrayal after betrayal, wanting nothing more than someone to tell me I'm worth caring about. To a point, I'm still like that. A large part of my calmness died with that relationship, and it never fully returned.
However, if I was going to be more objective about what happened, I'll admit that the reason I was anxious was because of the way that my ex treated me. He was constantly icy, treated me like an afterthought, and was rarely affectionate.
The longer we stayed apart, the more things became clear about why I acted the way I did. Over the time I was with him, I really wished I had paused and asked myself, "Don't you think your significant other is giving you anxiety?"
If you're in a similar position or recently were dumped by a douche, you might want to see if your ex was literally driving you crazy, too.
You regularly feel like you are on the verge of a breakup or deal with a very anxious vibe around your relationship.
One of the biggest signs your significant other is giving you anxiety deals with the overall mood of the relationship. A healthy relationship is one that has way more good times than bad, and doesn't have a terse, forced vibe to it.
Do they act like you're their lowest priority, or like you're easily replaceable? Do they pick fights with you, cold-shoulder you, or otherwise run hot and cold? These kinds of behaviors would make even the most level-headed person anxious.
A common thing you'll hear people who are getting stressed by their relationship is that they feel like they're "walking on eggshells" around their partner, simply because they're scared to do anything that could upset the delicate balance.
A toxic relationship can and will turn typically chill people into anxious wreck. Make no mistake about it—this is a sign that you need to get away from your partner for the sake of your own sanity.
You regularly find yourself feeling like you're not enough for your partner.
Perhaps one of the most cutting things you can experience in a relationship is feeling like you're not enough to please the person you love. Speaking as someone who has felt that way because of a partner, it's the worst feeling in the world.
Sometimes, abusive partners will make you feel this way on purpose because it makes them feel better about themselves or helps them establish control. Other times, it's a self-inflicted wound.
Regardless of whether it's your partner's fault or not, feeling this way on a regular basis is a pretty solid indicator that your significant other is giving you anxiety.
You've started to gain a lot of weight, or lose a lot of weight.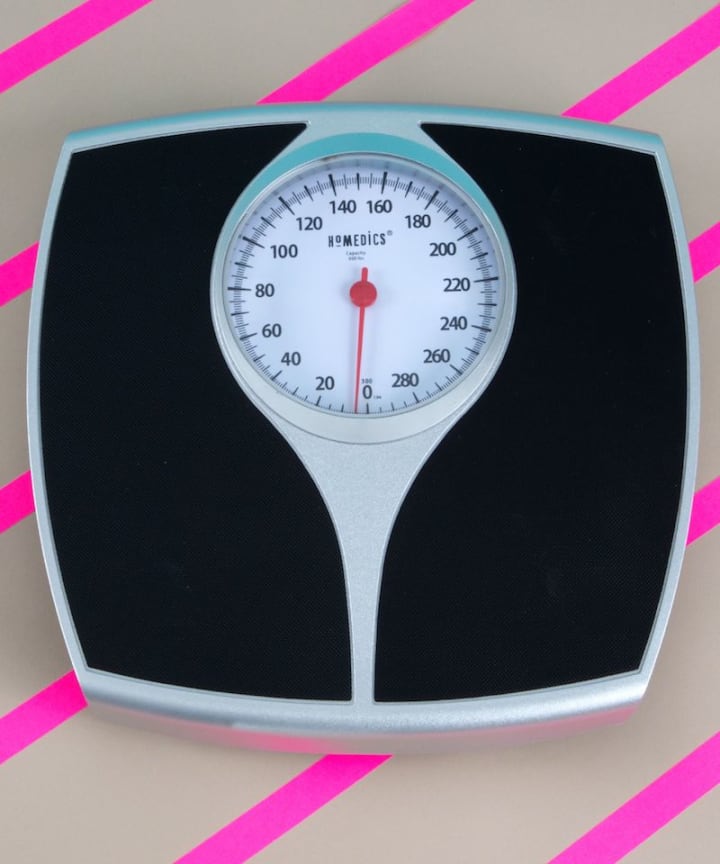 Assuming that you're not working on gaining or losing weight for health's sake, major changes on the scale are often an indicator that someone or something is stressing you out. This is because most people stress-eat, stress-drink, or forget to eat out of stress.
Some folks even end up getting stomach issues because the stress of a relationship can be so heavy on them. This, too, is a bad sign that something isn't right.
If the weight change is relatively new and correlates with problems in your relationship, it's often a sign that your significant other is giving you anxiety. Unless you want to continue to see your health plummet, you'll dump your partner to avoid weight gain due to stress.
You're turning to drugs and alcohol to cope.
Nothing quite says, "My life fucking sucks and I'm a wreck right now" like having to constantly turn to drugs and alcohol to deal. If you started using while you were with your partner and it's becoming a habit, it's pretty clear that your significant other is giving you anxiety—and possibly addiction.
This is one of the few warning signs that your relationship could end up killing you or wrecking your health. In my relationship with the father of my child, this became pretty clear when I could down bottles of wine without feeling the least bit buzzed. Trust me when I say a breakup can save you a lot of problems int he future.
You're getting sick more frequently.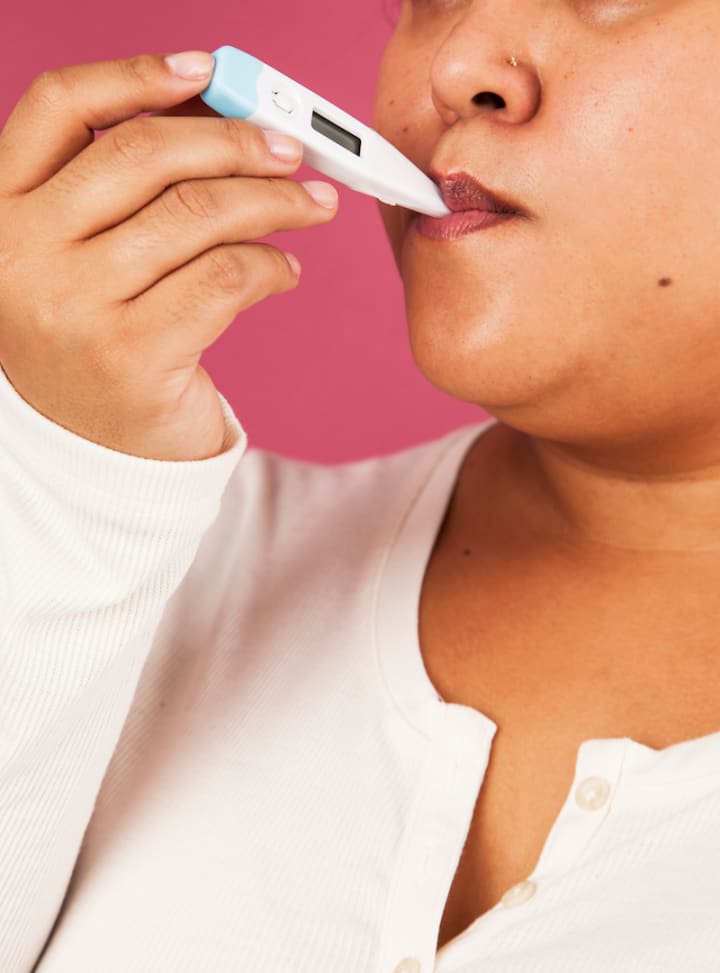 Stress is a real killer when it comes to your body. If you find yourself catching more colds, getting achy, having trouble with sleep or even getting skin conditions, then you're probably really stressed out. Even allergies have been known to get worse when stressed out.
If you notice that you're on edge and symptoms get worse around your partner, it's safe to say that your significant other is giving you anxiety. At this point, you may want to take a break from your partner just to make sure you feel sane.
You're getting clingier, needier, and have started to overanalyze everything.
If you normally have solid mental health and no history of anxiety disorders, this is a serious red flag. People get clingy and needy when they feel insecure and anxious. It's in our nature to want to act out when we feel like our needs won't be met, or when we feel like we are being rejected.
One of the most common signs that people are being emotionally abused or having their confidence undermined is when they start acting clingy and begin to beg for attention. The same is true about over-analyzing everything we do.
People get this way when they lose confidence in themselves, trust in their partners, or security in their relationship. It's a stress-based reaction that we're hardwired to have because, evolutionarily speaking, rejection by a spouse or community used to be lethal to us.
If you're usually a confident person but have started to act clingy with your partner, chances are that your significant other is giving you anxiety about your position in the relationship.
The Gift of Fear, a book by MOSAIC creator Gavin De Becker, explained why our body reacts to fear the way it does. When you get that sinking feeling in your stomach that tells you that something isn't right, you should listen to your instinct.
In healthy relationships, you would feel excited and happy to know your partner is coming. The fact that you don't feel that way suggests that there's good reason to believe that your relationship is the source of your anxiety, and that it's not even healthy for you to stay with your partner.
People have remarked that your partner doesn't treat you well.
Sometimes, you won't be the one who first notices when your significant other is giving you anxiety. Friends can and often do notice when their buddy's partner is treating them in an abusive way or giving their buddy reason to get anxious.
Abuse, being toxic, is a very quick way to cause a person to have anxiety—and also put a person's life at risk. The thing is, abuse never starts out overt enough for the victim to catch on in time. That's why it's often bystanders who notice what's going on.
My best friend had a "crazy maker" of an ex who would literally tell her that she's crazy, abuse her, and basically make her feel awful while she'd constantly try to be better for him in hopes of having the happy relationship.
Her friends, myself included, begged her to dump him because we could see the damage that her relationship was doing to her. Eventually she did, but only after he left bruises on her during their engagement party. Had she listened to us earlier, she would have had a lot less stress.
If you were honest, you've been considering breaking up with your partner.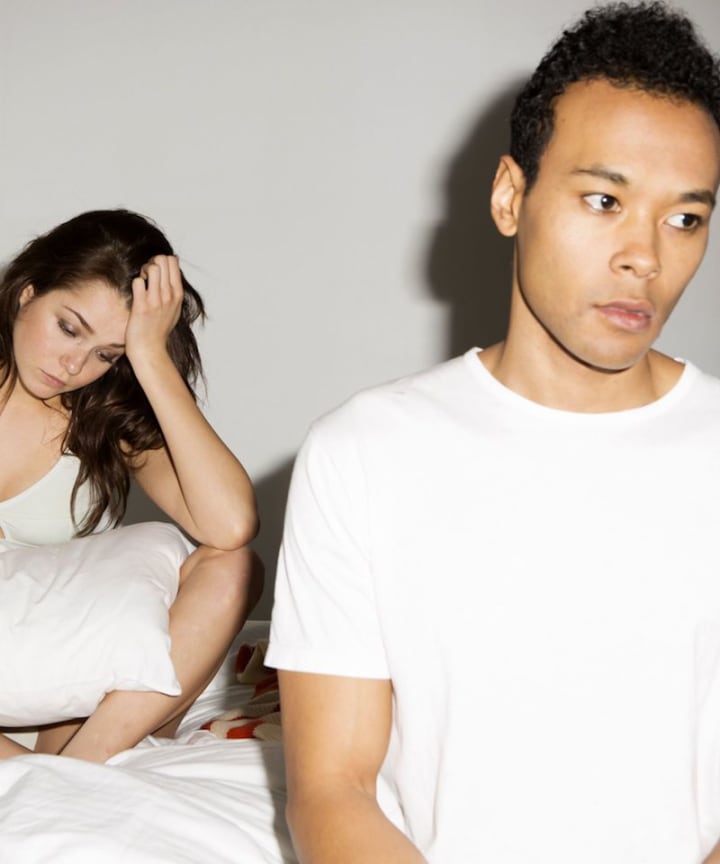 Without a doubt, one of the clearest signs your significant other is giving you anxiety happens when you are regularly contemplating leaving them—or fantasizing about it. When you frequently hold an inner debate on staying with your partner, it's because the quality of your life together no longer is as good as it would be if you two were apart.
A fleeting question of it isn't cause for concern, though. Most happy relationships will have moments where breakups almost happen, but if asking yourself why you're together is a daily occurrence, it's safe to say your partner is the source of your stress.
About the Creator
Ossiana Tepfenhart is a writer based out of New Jersey. This is her work account. She loves gifts and tips, so if you like something, tip her!
Reader insights
Be the first to share your insights about this piece.
Add your insights