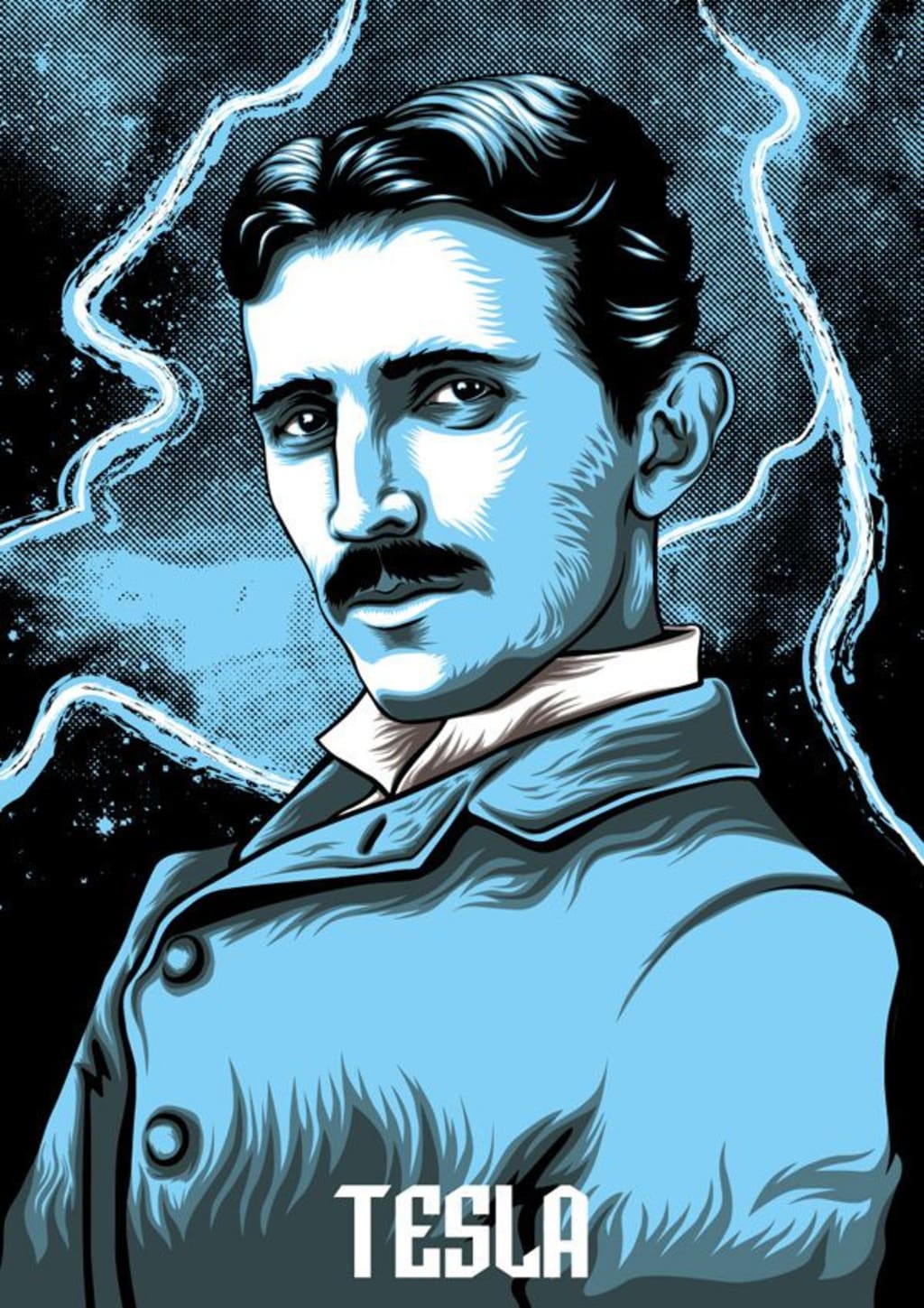 What did Nikola Tesla mean by this?
Let me give you a couple of examples of people who have died because they altered the frequency and vibration of death and, because of it, died unconsciously.
In the book Think and Grow Rich, Napoleon Hill describes a man who won a large sum of money but then lost it all due to his gambling debts, and then he again spent all of his money on betting and again lost it, and he went to a hotel and lied down and said something like "this beating thing will kill me", and literally moments after that he died. Why? Because he entered the frequency and vibration of emotion and thoughts that he wanted to die, he did.
Another example I have to present to you, which is a theory of mine but is most likely to be true, is of a man who acted in a movie called "South Wind". You can check it out if you haven't; it is a great movie. At the end of that movie, one very good actor had a scene where he dies, and it was a vicious death. I won't get into any details; go watch the movie if you'd like, but the point is he acted really well in that death scene, and very soon after he was shooting that movie, he freaking died, and my guess is it was because he entered the frequency of the vibration of death, so acting is kind of dangerous, especially when you act in death scenes.
So with that being said, this is not scientifically proven what I am writing about, but just in case I would do positive affirmations and cleanse myself if I were acting in a death scene...
Whatever you say, whatever you do, the universe notices it and throws what you gave, so whenever you say stuff like that, you are going to end your own life because, for whatever reason, those words will reflect themselves out into the universe, and that is why parents have always told us that we should not curse or say stuff like that, and they get pretty frustrated, and now you know why.
Your words and your actions should always be kind and gentle toward yourself and the world. That is why it is said in the Bible: "Give, and it shall be given to you. Good measure, pressed down, shaken together, and running over, will be put into your lap. For with the measure you use, it will be measured back to you."
Love yourself, love the world, and the love will come back to you. Hate, and it will come back to you, do good things, and they will come back to you, do bad things, and karma will get you.
Although not all situations are within our control and people may face challenges regardless of their attitudes or behaviors, at least what we can do to make our and other people's lives better is to treat them and ourselves well for the sake of humanity.
Say nice words to yourself and to the people around you, and you will feel nice, and people and the universe will treat you nice, but if you don't, well, guess what's going to happen? Neither people nor the universe will treat you exactly as you have treated them and yourself.
Watch out for what you are saying, watch out for how you are feeling, watch out for how you are thinking, and watch out for what you are doing.
My advice is to be cautious and careful if you have problems with negative thinking and feelings. Mediate and speak positive affirmations.
I will end this reading by adding a couple more quotes from the bible that says, "Do unto others as you would have them do unto you," is a golden rule of the bible, and "And let us not grow weary of doing good, for in due season we will reap, if we do not give up. So then, as we have the opportunity, let us do good to everyone, and especially to those who are of the household of faith."
Peace and love, my dear reader, see you next time.
About the Creator
Through my writing, I aim to help you master your thoughts and emotions, raise your consciousness, and become the architect of your own reality. I will also be sharing my own experiences and experiences from other successfull people.
Reader insights
Be the first to share your insights about this piece.
Add your insights