12 Signs of Walkaway Wife Syndrome (Before It Happens)

Walkaway Wife Syndrome is categorized by wives who were seemingly never unhappy that suddenly divorce their spouses without warning.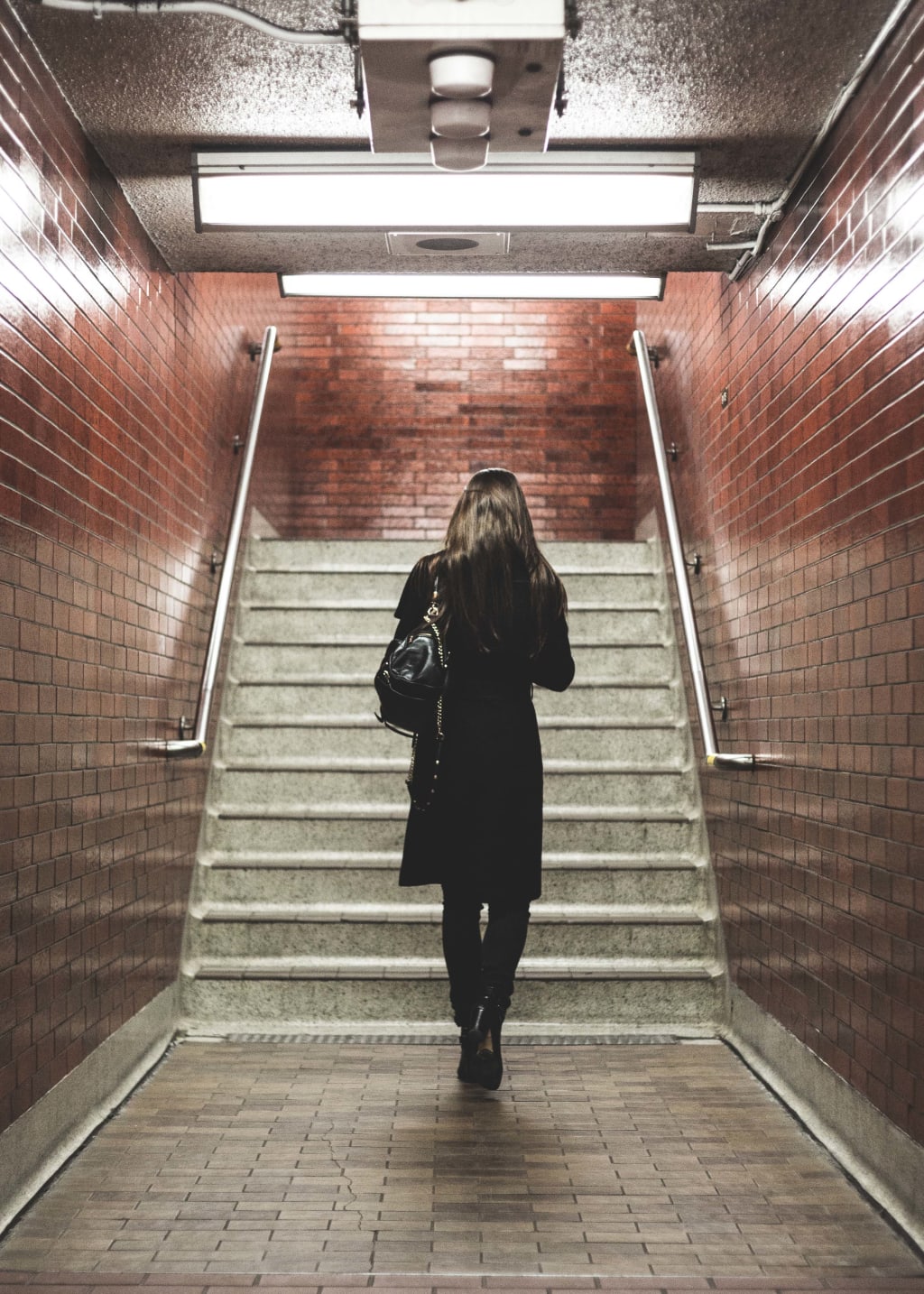 Everyone knows at least one former couple that seemed so happy until they broke up out of nowhere. The wife seemed happy, the husband was thrilled, and the overall vibe seemed great. Then, when the breakup occurred, all the secrets got spilled out. She cheated, he hit her, and suddenly you're wondering what you really knew about your friends.
Walkaway Wife Syndrome is similar—at least in the eyes of men. In this "syndrome," a couple will have a rough patch. The wife will complain and complain, until suddenly, she stops complaining. The husband, thinking things are better, goes about his daily business until suddenly, he's hit with a divorce.
Begging, the husband realizes what he's done and tries to salvage it. By this time though, the wife is gone and has no interest in trying to change that. She already gave up on the marriage. If only he saw it coming! As with many things, the signs were probably there, it's just a matter of whether or not he looked hard enough.
It doesn't take too much to understand why marriages fail, but it does take a bit to figure out which ones will collapse. Wondering if your spouse might be walking away from your marriage? These signs point to yes, and thankfully, you may be able to stop it before it happens.
Your wife stopped complaining about your behavior, even though what she complained about hasn't stopped.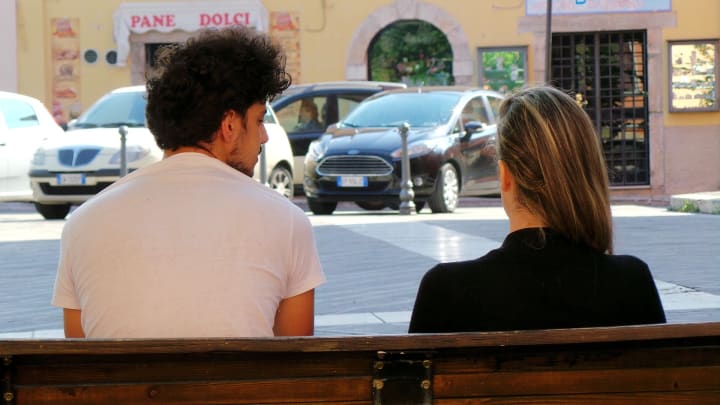 Remember how your wife complained about you never doing anything romantic? While you were totally thinking that you'd do it later, you never did. She used to complain every day, but these days, she seems oddly quiet about it.
You might think this is a good sign, but it's not! This just means that your wife no longer thinks it's worth trying to fix that problem at all—and that she's done trying.
People have told you that you didn't treat her well, but she seems used to it.
If you have a reputation for being abusive or neglectful to your wife, then you shouldn't be surprised if she suddenly up and leaves. While this is technically not Walkaway Wife Syndrome because of the situation, abusers often end up being surprised when women muster up the strength to leave. It's actually the perfect instance to walk away from a relationship over.
Failing marriages are ones that are often marked by abuse and neglect. Don't be shocked when she leaves.
It's very common for women to have an extreme interest in their careers once in a while, but when it's paired with a sudden drop in complaints, you should be asking why. This is doubly true if your wife was recently dedicated to being a housewife.
Women who are making plans to leave will often get a job or try to kick their career up a notch in order to make sure their standard of living will be decent.
It feels like something changed, but you're not sure what.
A lot of men who look back at their divorces claim that they felt like Walkaway Wife Syndrome also made itself known with vibes in the air. They said that something in their marriage felt "off," but that they didn't know what it was.
When they'd ask their wives if something was upsetting them, their wives would say no. However, there was an odd stillness between them that remained there. If this is happening to you, there's a possibility she's thinking about leaving you.
Sex has completely stopped.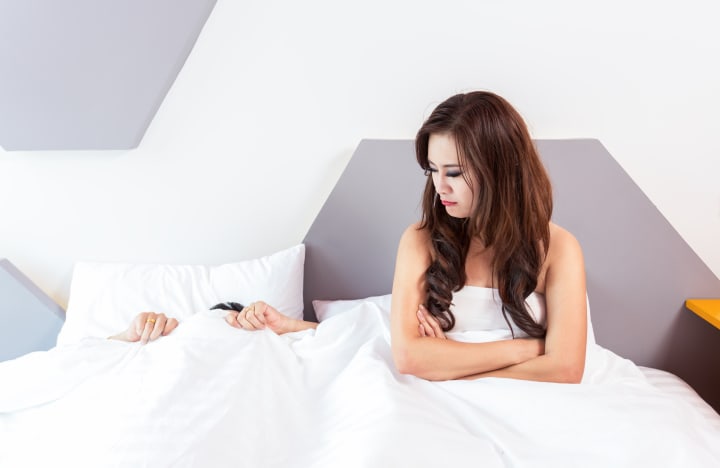 Libido tells a lot about a woman's happiness levels. Women typically don't want to have sex with men that they want to leave. They also don't want to sleep with people who they may feel neglected or hurt by.
If the sex suddenly stopped, you need to ask yourself if there have been any other signs she may leave you.
Your wife started to care for her appearance more, even though you've been letting yourself go.
A lot of women who have Walkaway Wife Syndrome tend to start setting themselves up for an entirely new life once they have the divorce papers on the table. This often means that they will prep themselves up for the new singles scene.
If you have started to notice her hitting the gym, getting makeovers, and doing other similar treatments, take a look at your sex life and her overall happiness. If these things are turning South, then chances are that she's looking for a lover to replace you.
Have you ever seen a person who just seemed totally checked out of a situation? They tend to be very quiet, antsy, and uninterested in socializing with anyone around them. Talking to them is like pulling teeth.
A woman who is checked out of their relationship is a woman who will very likely have Walkaway Wife Syndrome.
Though you don't know why, your wife has suddenly gotten distant.
Does it seem like your wife isn't very into the relationship anymore? Many husbands who find that their wives walked away from their marriage claim that they noticed a certain distant vibe that permeated their relationship the months prior to the divorce.
Women who are planning a divorce will often act distracted due to the thoughts they have about attorneys and the next steps of their lives without you. They may also work at emotionally distancing themselves from the marriage, creating those negative vibes you might be picking up on.
You wrote her a love poem. You decided to be more romantic. And really tried to show her you care. Years earlier, you're pretty sure she would have been thrilled. Nowadays, it doesn't seem to have an effect at all.
A wife who doesn't want to be bothered with romance is a lady who most likely has Walkaway Wife Syndrome. If it's gotten to this point, there's a very good chance that she feels like it's too little, too late.
She's refusing to go to marriage counseling, or dropped the topic of therapy from conversation.
Most women, when they realize they have a serious problem in their marriages, will ask for their partners to attend marriage counseling. If you had a rocky relationship with your wife, she may have suggested counseling or therapy on a regular basis.
Generally speaking, women who have hit their limits will not care whether or not you go to therapy. After all, they have already decided to leave after years of marriage in misery.
She has increasingly started to hang out with her friends.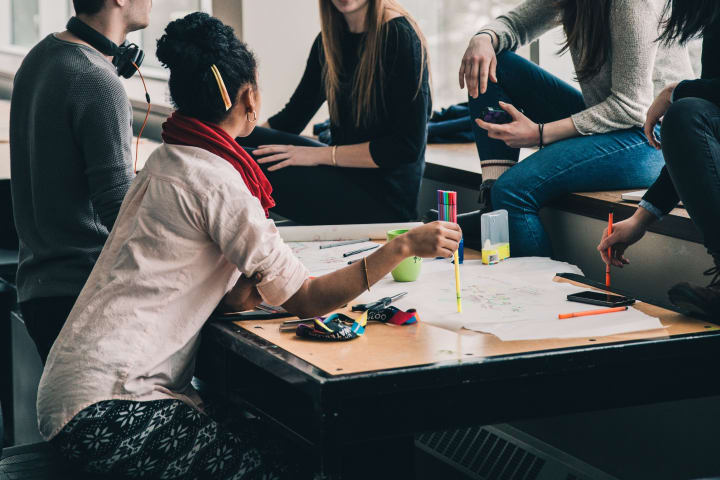 A woman who is undergoing Walkaway Wife Syndrome is a woman who tends to plan out her future without you. This includes building up a support network of friends, coworkers, and family to help her through the divorce.
Nobody wants to experience loneliness after a divorce, so take a look at how she's been behaving lately. Has she been hitting up friends more frequently than before? Do you get the feeling that she's "acting single" with her gal pals? If so, you may be looking at a woman who is about to hand you divorce papers.
There have been several times she claimed to feel emotionally neglected, but she suddenly seems okay.
At the end of the day, most women who end marriages due to Walkaway Wife Syndrome do so because they feel like they are emotionally neglected by their spouses. If your behavior hasn't changed, but they seem alright with it, you need to be careful.
Emotional neglect can and will kill a marriage. So, if you love your wife, show her.
About the Creator
Born in the Ukraine and currently a citizen of New York City, Sasha Konikovo has become obsessed with makeup, fashion, and anything that keeps her svelte figure looking sharp. She hopes to marry a billionaire and have a lifestyle like Paris Hilton soon enough.
Reader insights
Be the first to share your insights about this piece.
Add your insights