A Future Classic
#VocalGOT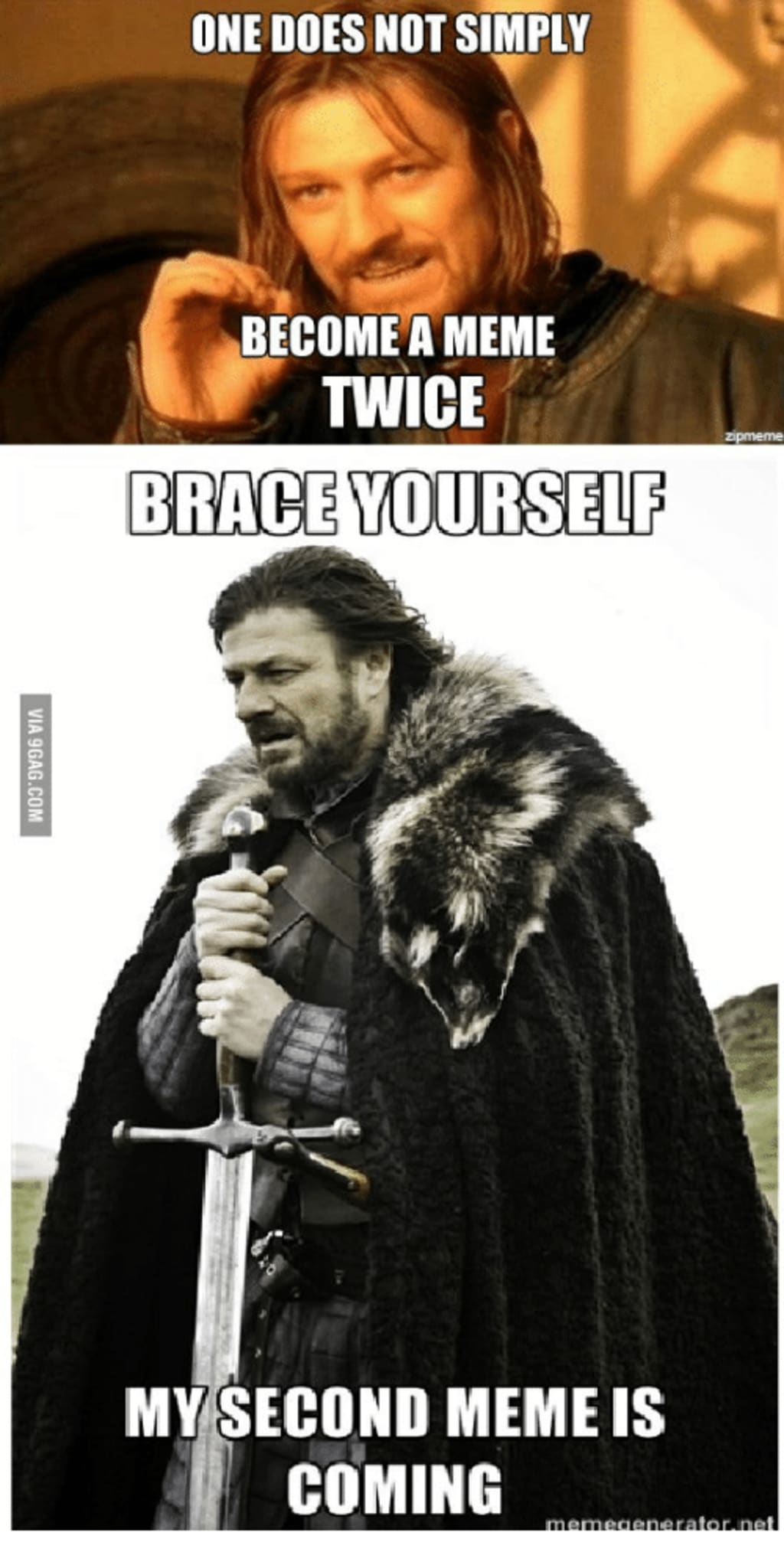 Having witnessed first-hand that this creation is even loved by those who don't like "Fiction," I will bet that this will become a classic, just like other wild and heart-wrenching shows like Breaking Bad and The Handmaiden's Tale. Sitting on the edges of our seats. Teeth clenched, flinching, cringing, bawling, debating, analyzing—dead silence. The show seemed to take you there and leave your body sitting there, dumbfounded and frozen in shock. While a few pieces of the ending I felt was a bit predictable, the scenes still made me think, "Did this just happen?"
From the complex characters and their development to the intelligence behind the "games." From the politics to the battles. From the storylines to the whole history of the world. All of these impactful factors merged to form a legend of sheer awe and motivation. We were all moved by the deaths, of both the good guys and the bad. This show did a perfect job of making you feel for characters you hated with such a passion.
Portraying the dreams, sorrows, fears, weakness, and strengths of all characters from different sides very well, they made you feel for those who you also hated. Game of Thrones now seems to enchant me with me such nostalgia that it has me wishing I knew where all the time went. It is so neat to see how different their paths were and the struggles, sorrows, all in very realistic and relatable ways (at least, I hope you only relate to the emotional moments. Not the torture or lack of getting to grow old or surviving your wedding).
When I watched the scene before The Battle for Winterfell, when Pod begins singing the song, "Jenny of Oldstones," it instantly reminded me of when Pippin sang his song, "Edge of Night," in Lord of the Rings: Return of the King. The way they had him singing as they showed different characters preparing to face a horrid enemy. Both parallel well here with these scenes. It brought tears to my eyes, thinking about how perfectly executed these scenes were. Two very emotional songs completed with tear-jerking lyrics and polished off with dark but heroic tones; both of these dramatic moments of sacrifice magnificently captured its bitter reality.
Anyone who appreciates music and beats, they did an exceptional job with splicing the themes to characters and storylines. In the final episode, they meshed the Thrones theme with the Stark theme as they showed their lives. It just felt so awesome, but also a little sad. I am anxiously imagining an Arya spinoff show, featuring her pulling a Christopher Columbus and exploring other lands far beyond the ones we have seen with the incredible imagery this show has also nailed well.
Everything I listed above is what I believed helped us form a great bond with friends. It started as something a friend was pushing my boyfriend to watch before we had met. They had started watching it before we were together and so the show became one the first shows we watched together (along with Parks and Recreation and Big Mouth). As time went on and we were all caught up to the seventh season, we decided to rewatch the whole series again before the last one would be released. We would play cornhole in between episodes whenever we would visit. Within a year, I grew closer to his friend's wife, and we all would get lost in moments of sheer joy. They had been huge fans of the show, even made their wedding Game of Thrones-themed with the beautiful music from the show.
After almost every episode, we would spend an hour or so just analyzing and breaking down the show's different big moments or tragic scenes. So for a social aspect, this show became very dear to me, for it was an opportunity to spend time with people we had grown close with by the end of it all. At this point, we had played many games of cornhole. After we had watched the season finale, we competed in an epic match accompanied with many laughs and jokes, ending the night with sitting at a table swapping funny stories. It was one of those times where you know you need to leave, and you say goodbye multiple times, but found yourself still talking. I love those moments. They seem rare in a world like today, where no one actually communicates. They spend time together with their phones in their faces, not truly cherishing the moment. We need more shows that bring that out of us. The debates, the crying, the yelling, the gasps, the tight hand-holding: on the edge of our seats, bracing for the next moment.
What personally draws me to the show is something concerning writing. Over the years, I have had many role-models and people that inspire me. I was always subconsciously attracted to the hobby. Until I got older, I never really realized how much I enjoyed it. I was reading my favorite collections from all the Magic Tree House books in elementary school to middle school and my first experience with Warriors, a series by Erin Hunter. I happened upon Firestar's Prophecy, and instantly, I was captured by it. I read it and immediately fell in love. There are many other honorable mentions I wish to list, but that's for another time. Watching different TV shows growing up, I had screenplays, short stories, or poems. Inspirations that finally got me to start writing novels was more the movies and books. Shows early on only made me want to write in a screenplay. Books, however, (of course) was what made me want to buckle down and write something so in-depth that I want to rip my hair out by the end of it. However, throughout all my inspirations, this is one incredible show, Game of Thrones, made me want it all. I envision writing my own book series' screenplay, with many characters, with their personal stories included. This show made me want to give the same shock factor and the same power of emotion.
Even after watching the final episode, I felt so excited and intrigued by how many different stories that could follow this fantastic show. How many various spinoffs, prequels, sequels, etc. However, I know that some stories have been stretched thin over the many years, but there is always a way for masterpieces to grow over time. Like the Extended Universe from and the spinoffs that follow the stories behind Star Wars, I believe this show will have the potential to be continued. Whether that be only through fan-fiction or a movie, the Game of Thrones legacy shall live on for a long time.
Never has a show and its characters moved me like Game of Thrones.
The videos I mentioned above, I have left embedded below! Watching them gives me chills every time.
After seeing the last episode, this video and the other I have at the very bottom break my heart.
Ever since I was little and first watched this scene, I dreamed of creating something so beautiful it would take my breath away, just like this.
It didn't take long for me to fall in love with this video. Brings tears to my eyes every time I watch it.
******
If you liked what you read, please subscribe, like, share, and or tip! Thank you for reading! :D
******
For a breakdown of the universe within The Chronicles of Enchantments, be sure to check out this guide!
The Legend of Evaleana
~ The Deity Jewels
> Part Three: The Final Battle <
~ The Prophecy of Elements
SUPER EDITIONS:
SHORT STORIES:
> The Sacrifice of a Guardian Angel <
> TCoE: Calypsia <
> Emerald Flames <
FOR MORE TCoE CONTENT:
> Reading Sample <
> Cythia <
> TCoE: Dragons - Sneak Peek <
> TCoE: Backstory Blogs <
> Backstory Blogs: Pt. 1 (Sithmora) <
> Backstory Blogs: Pt. 2 - Evaleana <
> Backstory Blogs Pt. 3 - Kaynen <
> Backstory Blogs: Pt. 4 - Cythia <
> Backstory Blogs: Pt. 5 - Torrick <
> Backstory Blogs: Pt. 6 - Wistria <
> Backstory Blogs: Pt. 7 - Sivila <
> Backstory Blogs: Pt. 8 - Zyro <
~~~~~~~~~~~~~~~~~~~~~~~~~~~~~~~~~~~~~~~~~~~~~~
Facebook:
******