3 Tips and Tricks to Score High in Pocket7Games' Bingo Clash
Strategies that will help your score high consistently.
As Pocket7Games' most popular skill game, Bingo Clash has tens of thousands of players every day. While that is a testament to the fun and exciting gameplay it offers, it also means that competition can be intense. Being able to score high is necessary if you want to take home some winnings of either Tickets or real money.
How to Play
Most people have played Bingo at some point in their life and the Pocket7Games' version isn't that much different from standard Bingo. Players are assigned a game board with a random assortment of numbers. When the numbers are called, you tap on a number to claim the spot. Numbers are called every few seconds. Once you have 5 in a row you can call a Bingo.
Since Bingo Clash is one of Pocket7Games' skill games, there are some differences that add extra excitement and more competitive aspects to the game. For each number correctly daubed, you will get closer to earning a power-up. Power-ups are tied to your speed, so the faster you find and select the called number, the quicker you earn power-ups.
You can also call multiple Bingos, so the game isn't over once you've got five in a row. In fact, you should aim to fill the entire board as soon as you can. This is where the power-ups come into play.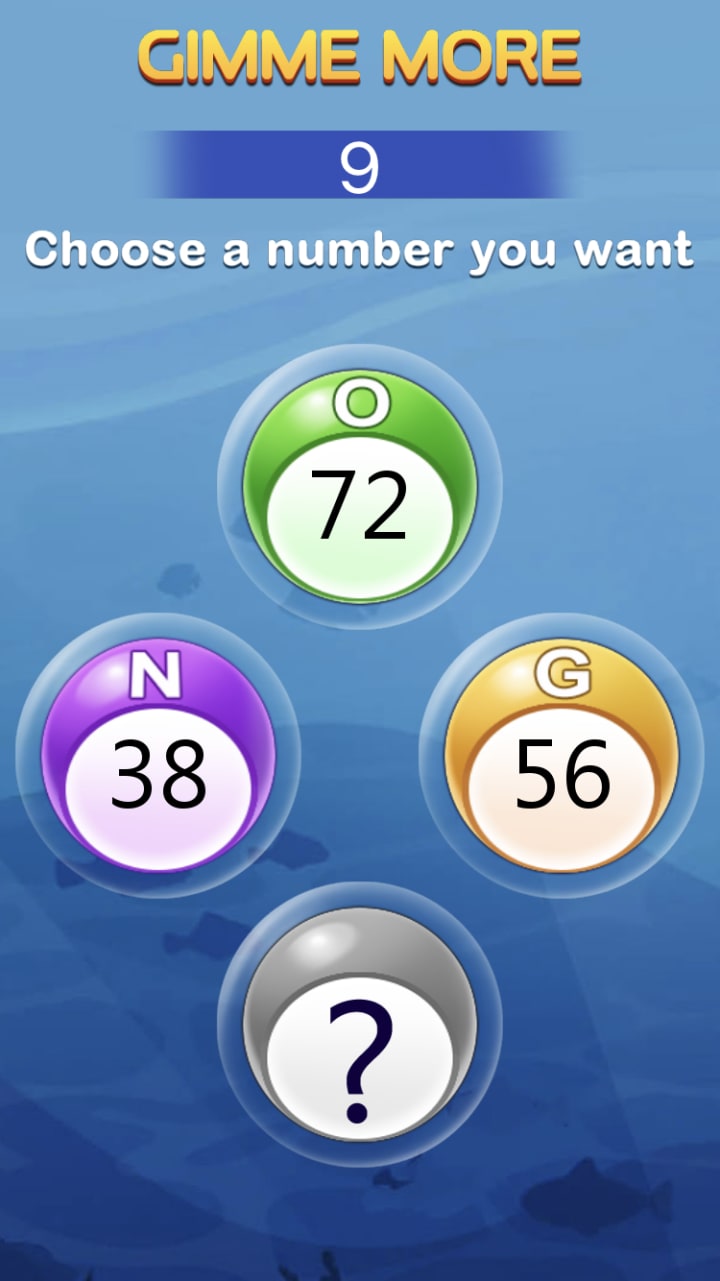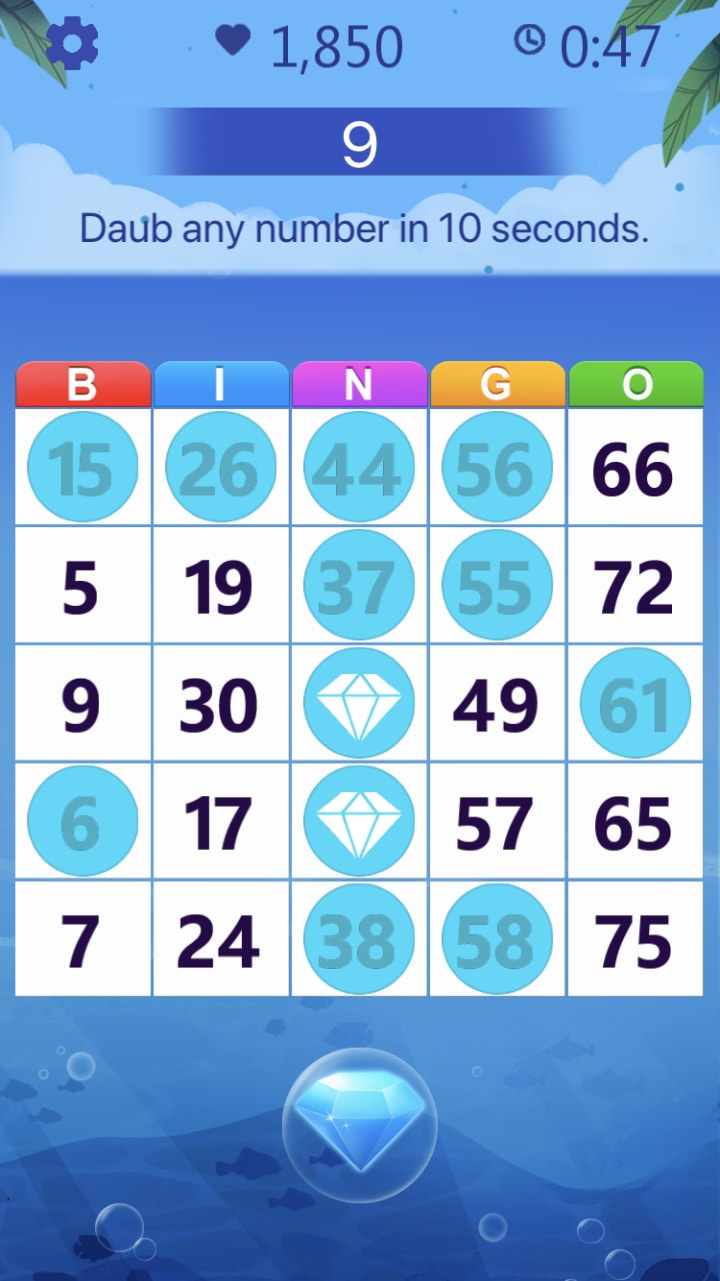 There are two power-ups you can utilize:
The "G" Gimme More Power-up - This power-up gives you the choice of three available numbers on your board. The fourth option will provide you with a random choice.
The Diamond Daub Power-up - This is pretty much the wild card of Bingo Clash. You can select any spot on the board and claim it.
Tips and Tricks
Save your power-ups - You should fight the impulse to use your power-ups as soon as you get them. You can hold two of them. Using a power-up to claim a spot doesn't take it out of the calling pool. So if you claim a spot with a Daub, it may still be called later, wasting a power-up and additional time.
Save your Bingos - There's no need to call your Bingos as soon as you get five in a row. In fact, calling multiple Bingos will award bonus points, so save your Bingo calls for the last few seconds of the game.
Try to increase your selection speed - Power-ups are rewarded based on how fast you select a number after it has been called. Finding and tapping your number more quickly will net you more power-ups, which can enhance your score considerably.
Bingo Clash is a fast and exciting game, and the more comfortable you get with it, the better you will do. Focus on your speed and use of power-ups and you should see your scores skyrocket in no time. Once you get a good handle on the game, take a look into the tournaments Pocket7Games offers and get a chance at winning some real money.
So what are you waiting for? Jump into the game now and start competing for some extra cash using these tips.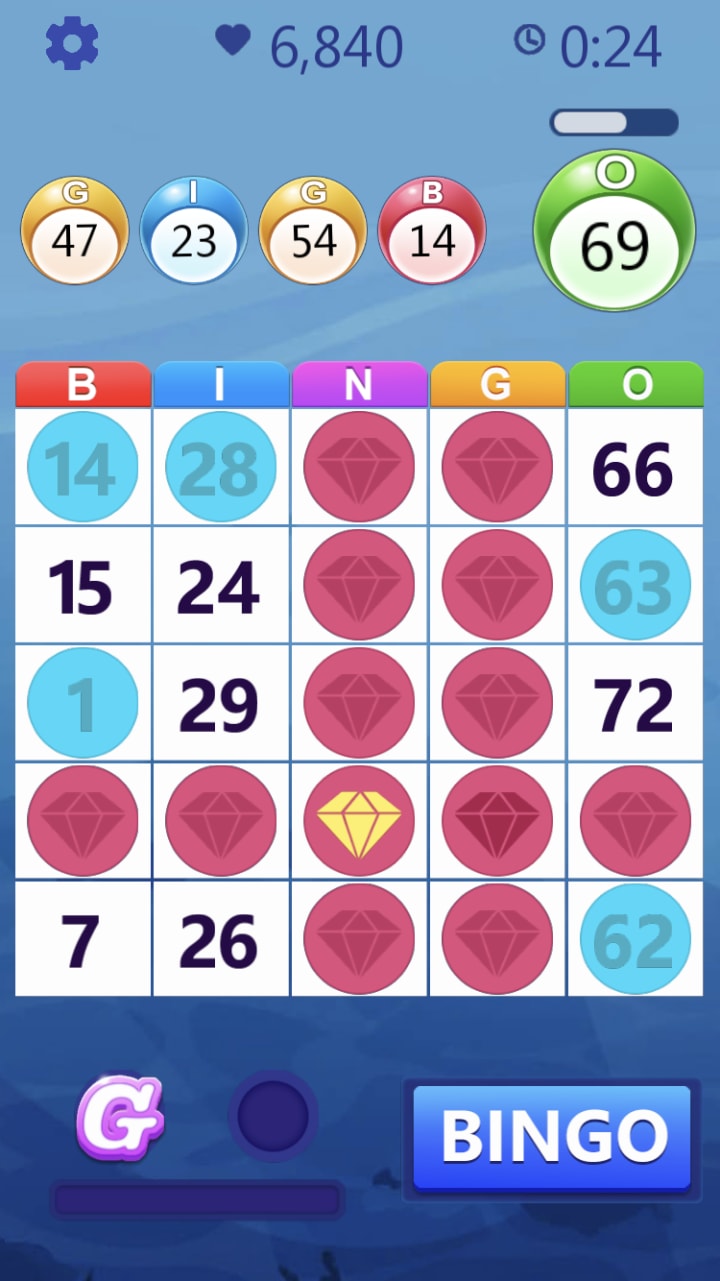 If you're a fan of skill-based cash games, you will also want to check out the other games that Pocket7Games has to offer. There is a wide range of options to choose from and they are all built into a single iOS app. If you'd like to get an idea of what other games are offered, check the reviews I've put together.
mobile
About the author
I am a 26-year-old copywriter with a passion for fitness, finance, and traveling. Self development is my goal, and I love to share my experiences and what I learn along the way.
Reader insights
Good effort
You have potential. Keep practicing and don't give up!
Add your insights