Bubble Shot Review: Playing Skill-Based Cash Games
Adding a competitive edge to a fun arcade classic.
If you're a fan of arcade games then you will definitely enjoy Pocket7Games' Bubble Shot game. It's similar to other popular mobile apps but has the unique feature of being able to be played for real money. The Pocket7Games app has an assortment of fun and exciting games that add a competitive feel and up the ante by allowing you to play the games for money.
Bubble Shot isn't any different. The game itself revolves around connecting like-colored bubbles in large collections to score points. You can get additional points if you are able to knock down additional bubbles through the connection and elimination of other bubbles of the same color.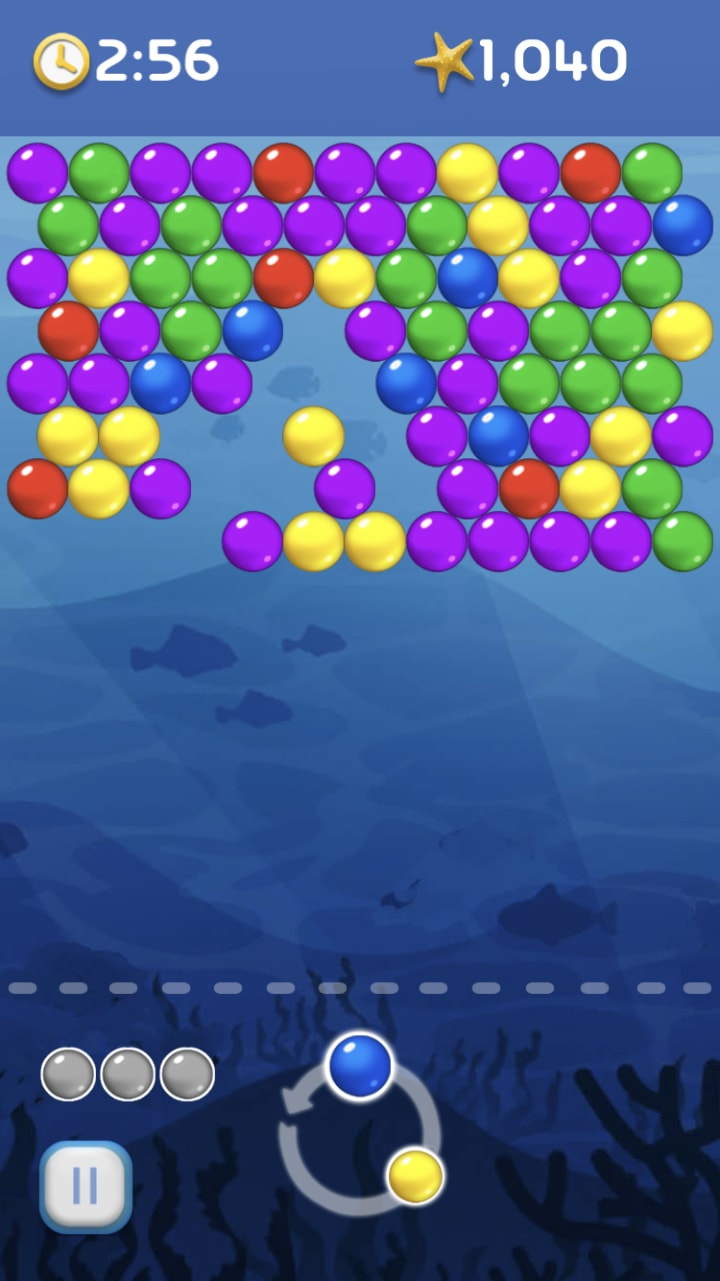 Like all of Pocket7Games' games, obtaining the highest score possible is the end goal. You will be going up against another player and at the end of the game both scores will be compared and the highest wins the prize, whether that's tickets or real money. Playing the regular mode is quite fun and can get you some decent winnings, but the real prizes come when you join one of the many tournaments offered by the app.
Tournaments offer much larger prizes pools and take the idea of playing games for money to the next level. But be prepared, when participating in a tournament you will be going up against a number of other players and you will need to win consecutively to make it to the final rounds.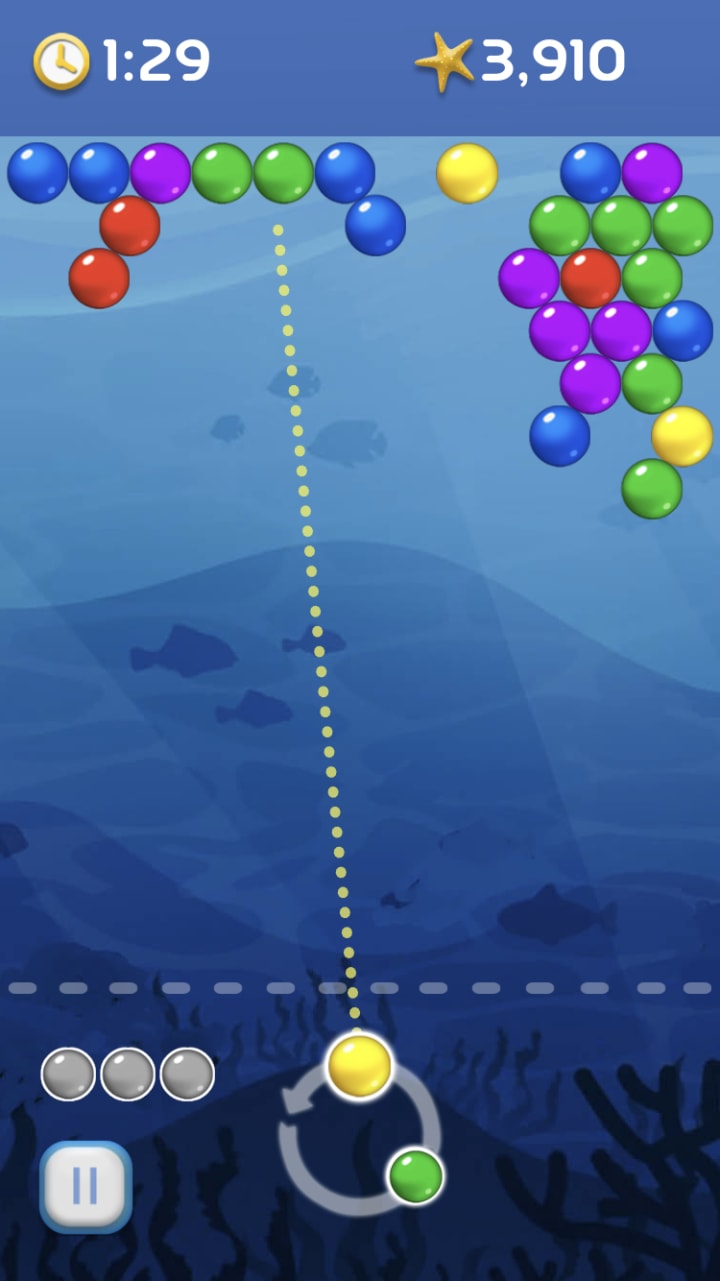 It pays to get a good amount of experience playing your favorite game before totally jumping into tournament matches. Try to lay out a strategy beforehand so you are ready when the competition gets fierce. Bubble Shot has a few nifty tricks to score some extra points.
The first trick is to keep your finger pressed on the touch screen so you can see exactly where your bubble is going to land. You can drag your finger to aim while using the dotted line as a guide to where your shot will end up.
Aim for larger clusters of the same color, especially those behind other bubbles. The game awards bonus points for extra time, so the faster you clear the board the more points you will end up getting.
Try to aim for orbs that are behind the initial layer. If you can eliminate the orbs that are connecting different colored orbs you might be able to cause them all to fall. This will allow you to clear the board much faster which leads to additional bonus points.
Clearing the board in a quick and efficient manner is the best way to score the most points. Target large collections of the same colored bubbles while also strategizing on how to clear the board in the least amount of moves possible. These tips will allow you to score higher so you can compete with other players during tournaments so you can get your part of the winnings.
Pocket7Games has several other games with all sorts of different gameplay. If you are a fan of card games, you may want to check out Solitaire or 21 Gold. If you are a fan of Tetris and other puzzle games, then check out Fruit Frenzy and Tile Blitz. All of the games have a fun competitive edge to them, and each one can be played for free cash. So jump on in the iOS app and join the fun and see if you can make extra money playing skill-based cash games.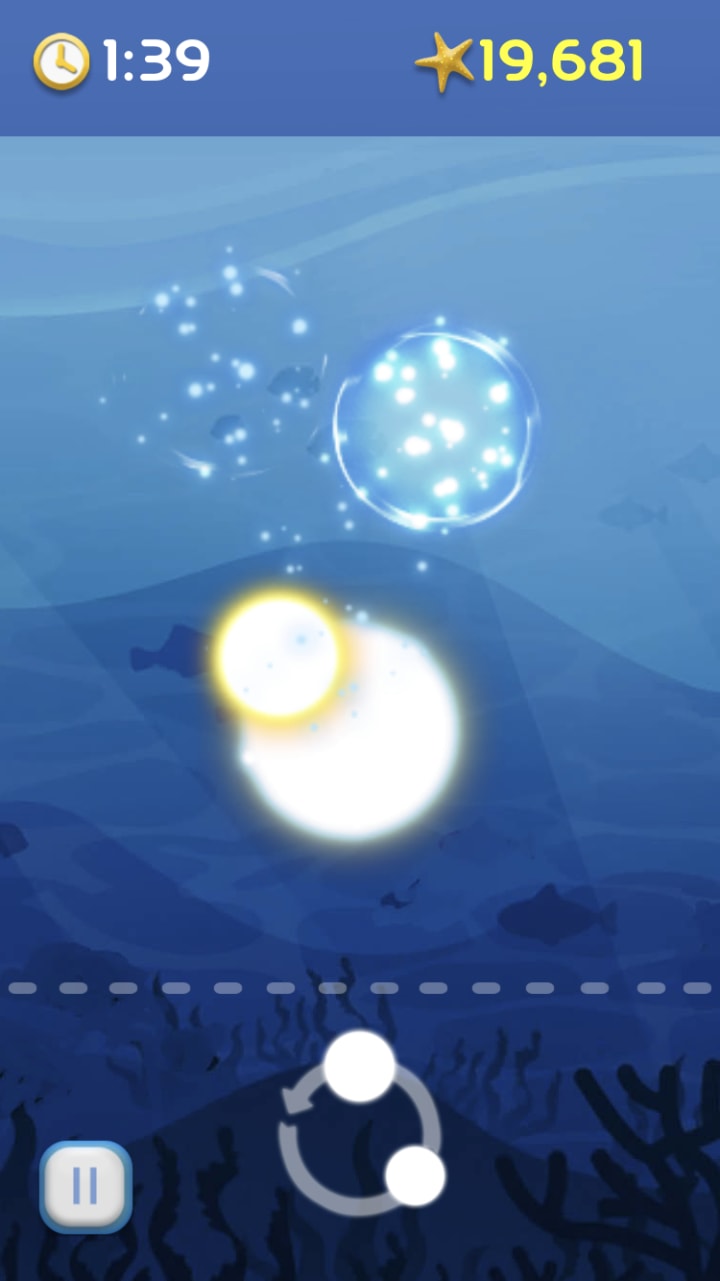 If you're a fan of skill-based cash games, then you will also want to check out the other games that Pocket7Games has to offer. There are a wide range of options to choose from and the games will definitely keep you entertained. If you'd like to learn about some of the games offered, check out the reviews on 21 Gold, Bingo Clash, and 2048 Blitz.
mobile
About the author
I am a 26-year-old copywriter with a passion for fitness, finance, and traveling. Self development is my goal, and I love to share my experiences and what I learn along the way.
Reader insights
Be the first to share your insights about this piece.
Add your insights