Fruit Frenzy Review: Playing Skill-Based Cash Games
A fun game to put your reaction speed to the test.
The Pocket7Games iOS app is already packed full of fun and entertaining games. Recently, they added a brand new one to their repertoire. Fruit Frenzy is the newest addition to their fun skill-based cash games, and it's pretty addicting. When I first noticed it on the app, I assumed it was some kind of new "Fruit Ninja" game that would require you to slice fruit while it was flung at you.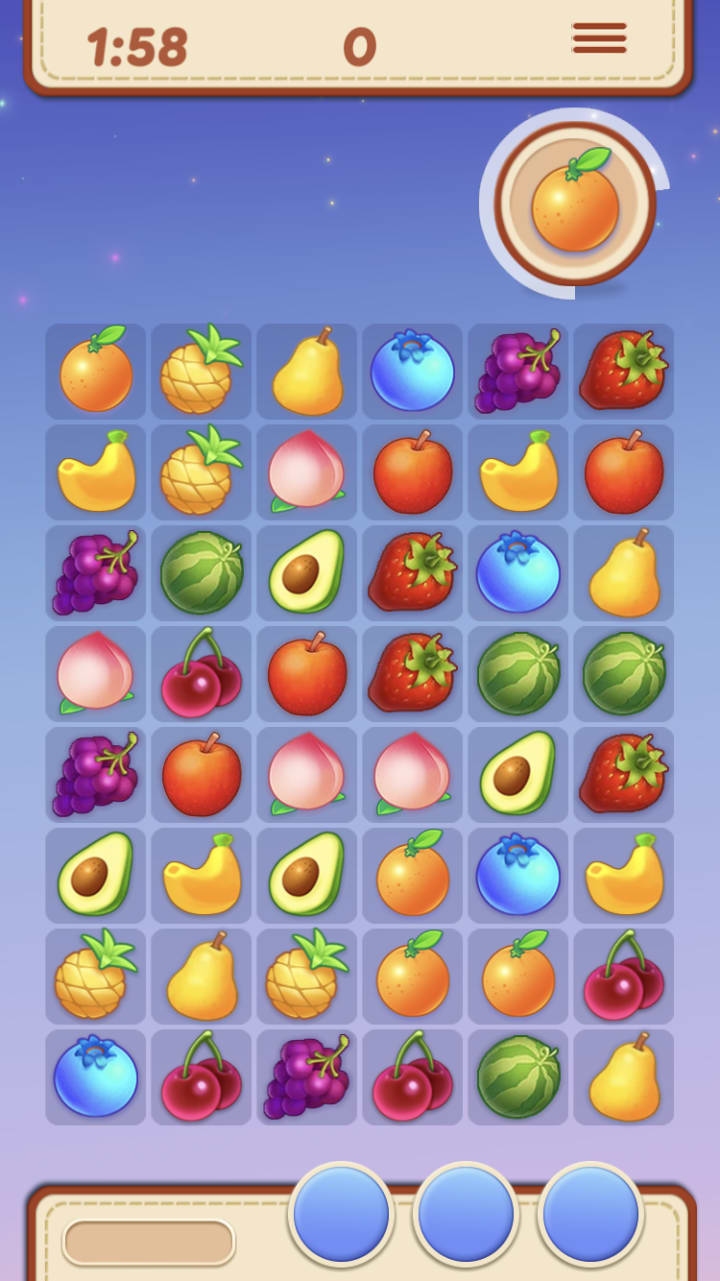 As you can tell, there is a lot of fruit, but you won't need to be slicing and dicing it. Fruit Frenzy is a matching game that puts you to the task of finding and matching fruits when they are called. You have two minutes to match as many items as possible before the game ends. In the top right corner, a fruit will be called and a timer will count down. The idea is to find a pair of fruit and match them as soon as possible. The faster you do it, the more points you will receive.
Once you match the fruit, you can't match it again until it is called out again. Additionally, the game gives you power-ups every few fruit matches. These power-ups can blow up any desired matching fruit to help clear the border and get points or prevent the game from calling out a certain fruit that is no longer on the board.
Using these power-ups is key to achieving the highest score possible. The bomb power-up will allow you to clear fruit so you can connect harder-to-get fruit, while another power-up will limit the amount of time wasted on fruit calls that aren't even on the board.
The faster you clear the board, the better. The game will give you additional points for however much time is left on the clock. Speed is the name of this game, as the majority of bonus points are earned through quick fruit selections and clearing out the board as quickly as possible. Once a row or column is cleared, you will get additional bonus points for clearing it out before time runs out.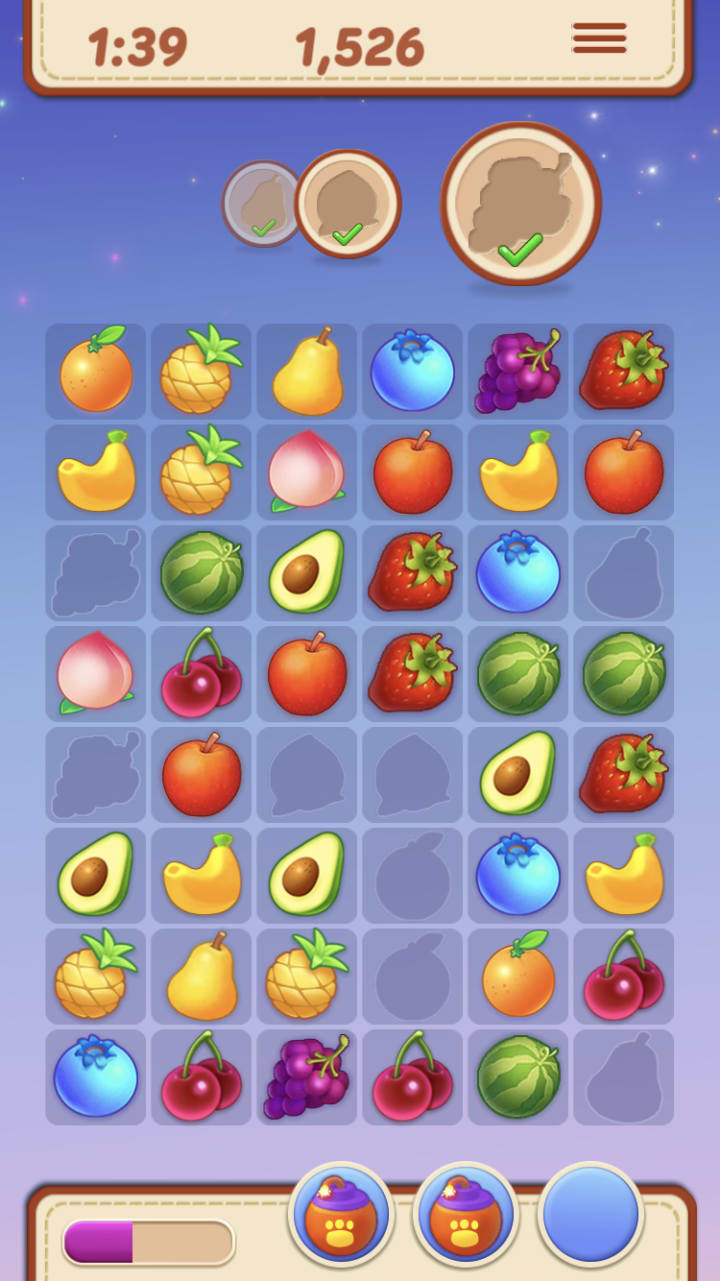 Fruit Frenzy is another great addition to Pocket7Games's skill games. It requires quick thinking and precise finger movements to get the most points possible. It's not as complex as some of the other games, so it can be a lot of fun if you just want to relax or if you plan on making some extra money. The winnings are similar to other skill games on the Pocket7Games app, where you can choose to earn Tickets or cash prizes based on the mode you choose. Tournaments and events are also offered, and can give you another chance at making extra money.
Tips and Tricks for Fruit Frenzy
Fruit Frenzy is a pretty straightforward game, but maximizing your score can require going a little bit above and beyond just playing the game normally. Here are some tips and tricks that might just give you the edge you need to secure those cash prizes.
Save your bomb power-ups for when you can't match a fruit that is called. Sometimes you are able to clear out a fruit that might be preventing you from making a match.
Use your filter power-ups as soon as possible. This will prevent the game from calling out certain fruits that are no longer on the board and wasting precious time.
Fruits can be matched if they are on the same side and edge of the game board.
Implementing these strategies can help improve your score as well as helping to clear the board more quickly. If you clear the entire board, you get a huge boost in points, which will really push your score over the top and help secure the winnings you want.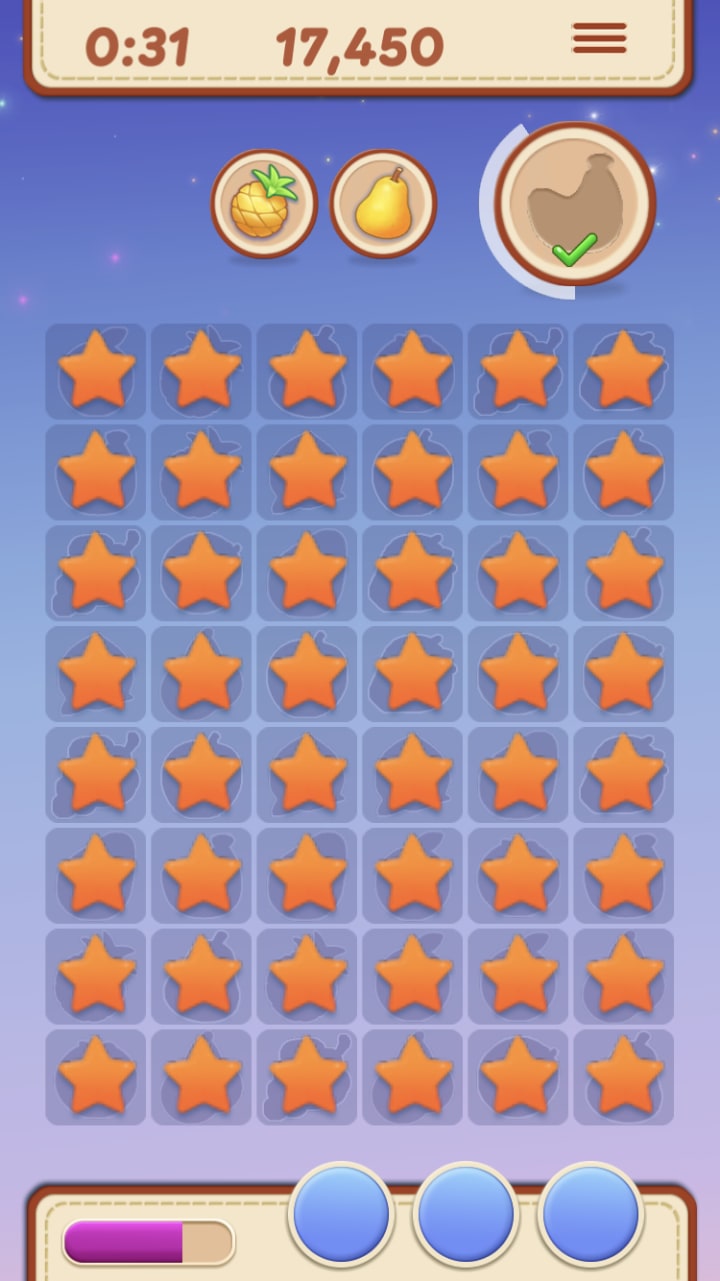 If you're a fan of skill-based cash games, then you will also want to check out the other games that Pocket7Games has to offer. There is a wide range of options to choose from and the games will definitely keep you entertained. If you'd like to learn more about some of the games offered, check out the reviews on 21 Gold, Bingo Clash, and 2048 Blitz.
mobile
About the author
I am a 26-year-old copywriter with a passion for fitness, finance, and traveling. Self development is my goal, and I love to share my experiences and what I learn along the way.
Reader insights
Be the first to share your insights about this piece.
Add your insights