2048 Blitz Review: Playing Skill-Based Cash Games
My foray into addicting mobile games that can reward cash
The COVID-19 pandemic has made life considerably more difficult than it once was. Whether that's due to the restrictions on local business, limited travel, or possibly losing your job. These changes have led to rising interest in side hustles and other options to make extra money.
For me, this meant that I primarily worked on developing my writing skills in order to provide services to the business that needed them. But I still had some downtime, and my passion for gaming led me into the world of skill-based cash games. I've always enjoyed games that can put my competency and skills to the test, so when I stumbled on Pocket7Games' array of skill games I was immediately interested.
The iOS app that can be found here offers a number of different money games that will put your skills to the test. While the games are fun and addicting to play by themselves, there was a special allure due to the possibility of making extra money.
One of the skill games that immediately caught my attention was 2048 Blitz. I've always been a bit of a math nerd, so a game that incorporates adding and combining numbers together was a no-brainer for me. 2048 Blitz consists of 16 tiles, and each tile can hold a number tile. The idea is to combine the same numbers together in order to make a single larger number.
Above the game board you can see several specific tiles called out with an amount required for each. Obtaining those number tiles reward you additional points and is the main objective of the game.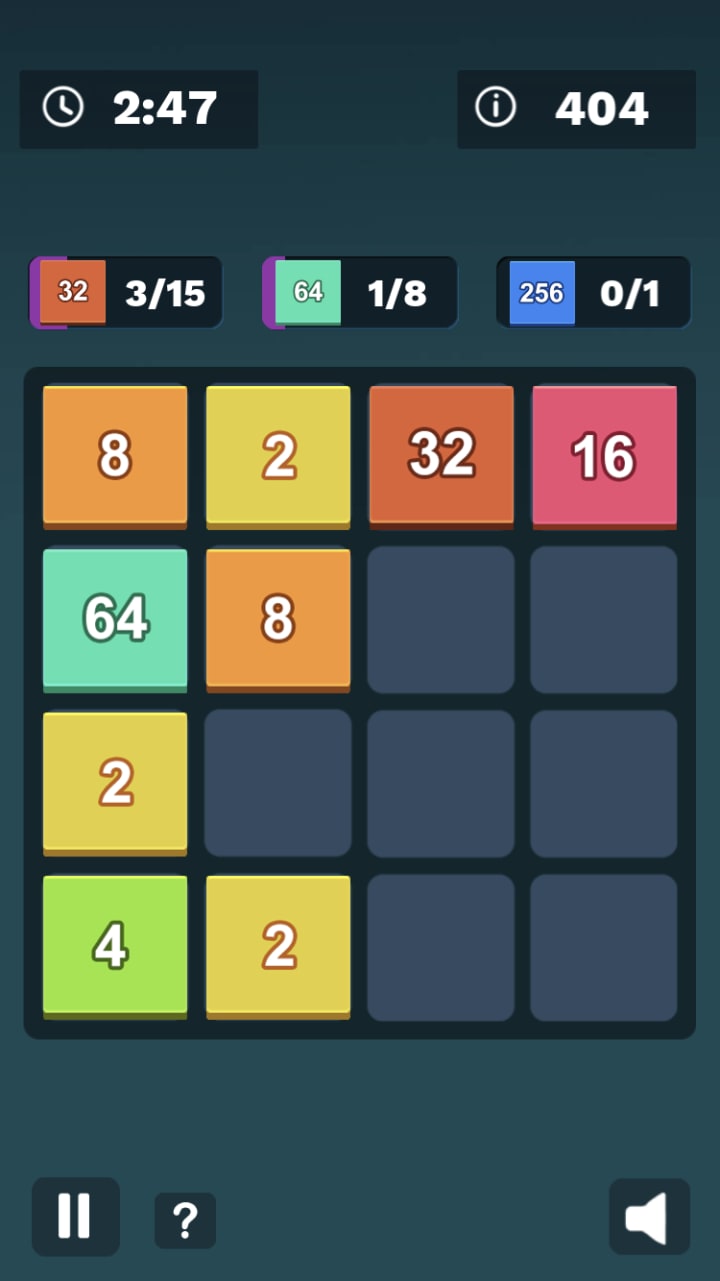 The game can get a little tricky as it goes on and the tiles begin to build up. There will be less space to work with, and it's harder to get the numbers to line up so you can combine them. Managing your tile spaces is one of the biggest struggles in the game and requires some planning and awareness.
You are limited to moving all of the tiles at the same time, and you can only move them up, down, left, or right. Another number tile is added every time you move your tiles, so moving them randomly will quickly fill up the board resulting in a game over.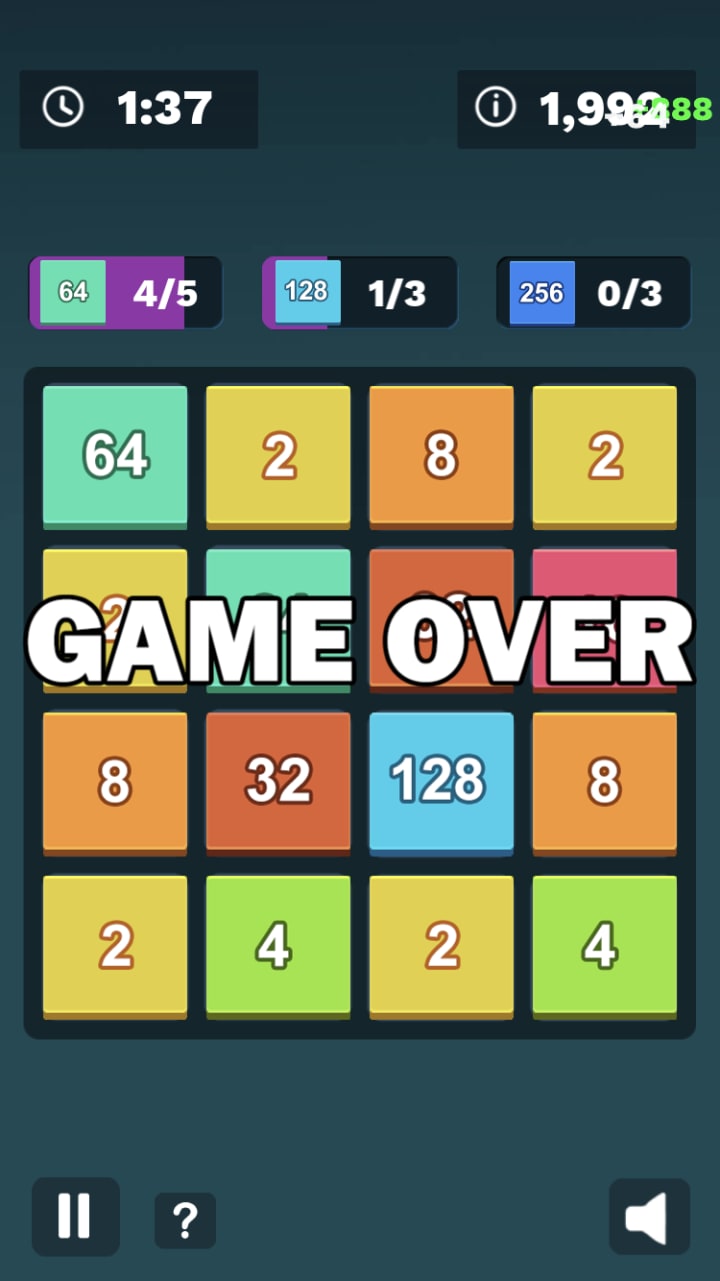 Pocket7Games has designed multiple skill-based cash games that are all incredibly fun to play, but 2048 Blitz has really stuck out to me as a truly mentally stimulating game. It challenges you to think ahead and work with the numbers in order to combine them quickly and efficiently.
I really enjoy Pocket7Games' skill games not only because of the chance to win real money, but because they are also mentally stimulating and can present you a challenge in a space that is typically filled with mind-numbing games. The fact that you are against another player with similar skills is also a fun and exciting way to keep the game interesting.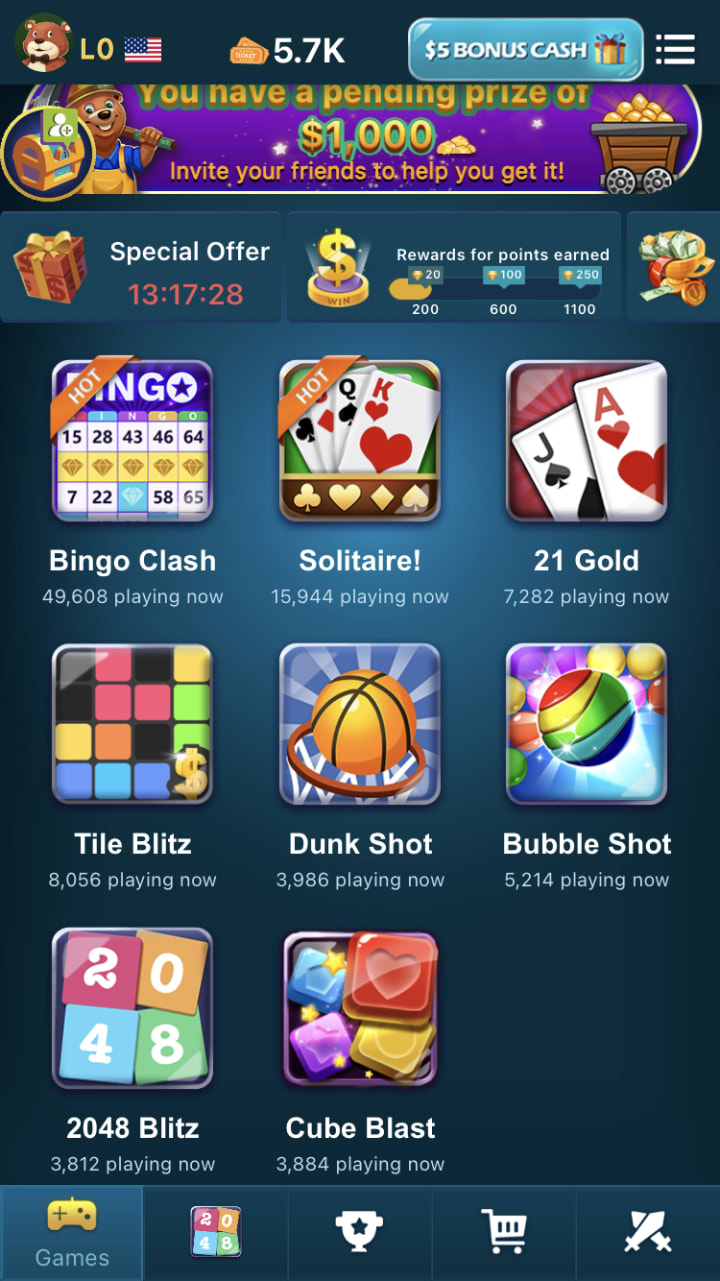 Tournaments and events take place on a regular basis and provide an opportunity to win real money. In order to win cash games you will want to practice as you will be going up against other players for the cash prize.
Even if you don't plan on doing this as a side hustle, the game still offers a fun and unique experience compared to many of the other games out there. Pocket7Games has really put in the time and effort to develop games that are quite entertaining and addicting.
If you want to get a feel for the other games that are offered on the app, check out my other reviews on 21 Gold and Bingo Clash. Or download the app here and jump right in!
product review
About the author
I am a 26-year-old copywriter with a passion for fitness, finance, and traveling. Self development is my goal, and I love to share my experiences and what I learn along the way.
Reader insights
Be the first to share your insights about this piece.
Add your insights