Tile Blitz Review: Playing Skill-Based Cash Games
A new and exciting game reminiscent of the good ole days.
Tetris has always had a special place in my heart. I like to remember the way the blocks fit so well together and the satisfying sound of "Tetris!" as four rows disappear into nothingness. For such an old and simple game, it has found a lot of popularity in the modern day. Whether it's a knock-off version that pits you against your friend, or a relaunched version with new gameplay, Tetris is king in the video game world.
Pocket7Games' Tile Blitz is reminiscent of Tetris, but it is an entirely new and unique game of its own. The game board is similar to Tetris, but rather than blocks falling down periodically, you instead select them from a row of options and drag them to where you think they might fit best. You also won't lose the game if pieces reach the top. In fact, you can clear out rows and columns by filling them completely.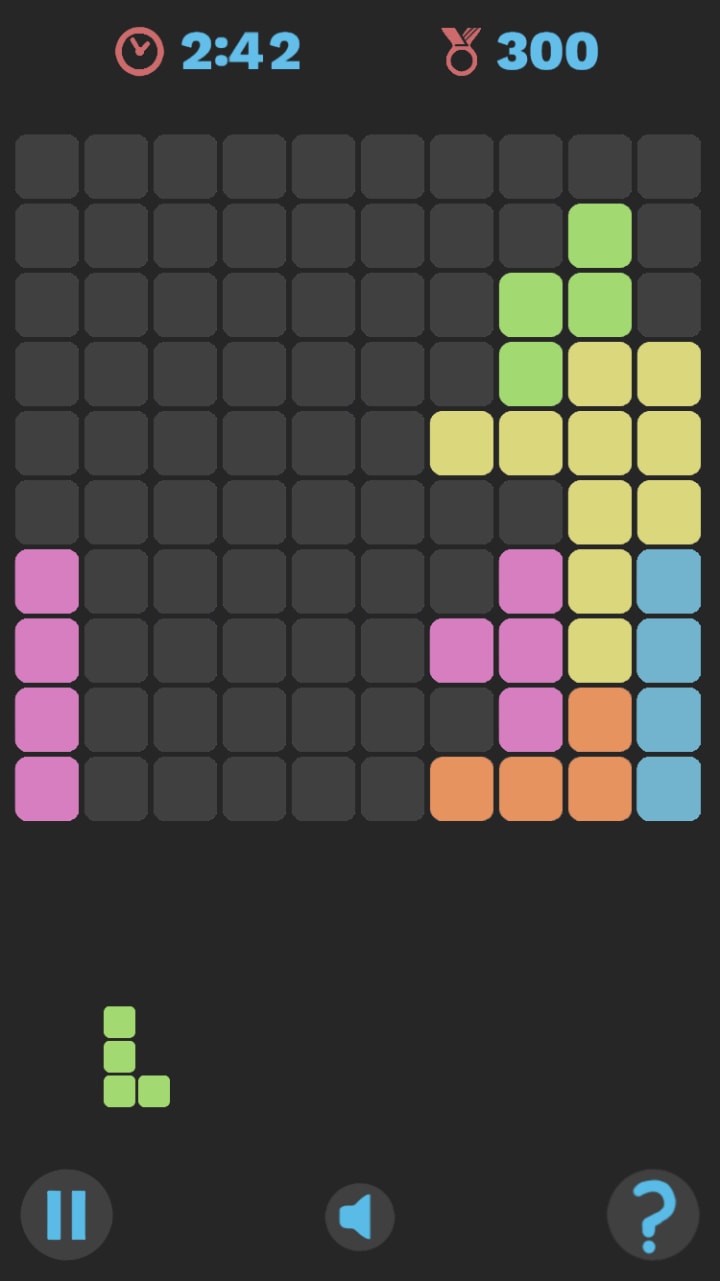 The game ends once time runs out or if you have nowhere else to place your pieces. The goal is pretty much like every other game on the Pocket7Games app. You need to collect as many points as you can before time runs out. Once the game ends, your score will be compared to the person you were facing, with the winner getting a prize.
Tile Blitz is pretty intuitive, so you won't have to worry about much of a learning curve. The most difficult part of the game is managing your blocks and making sure you don't accidently lose the game by not giving yourself enough room to build. Certain blocks can be pretty big and you never know what you are going to get on the next set of blocks, so leaving yourself some extra room is really important.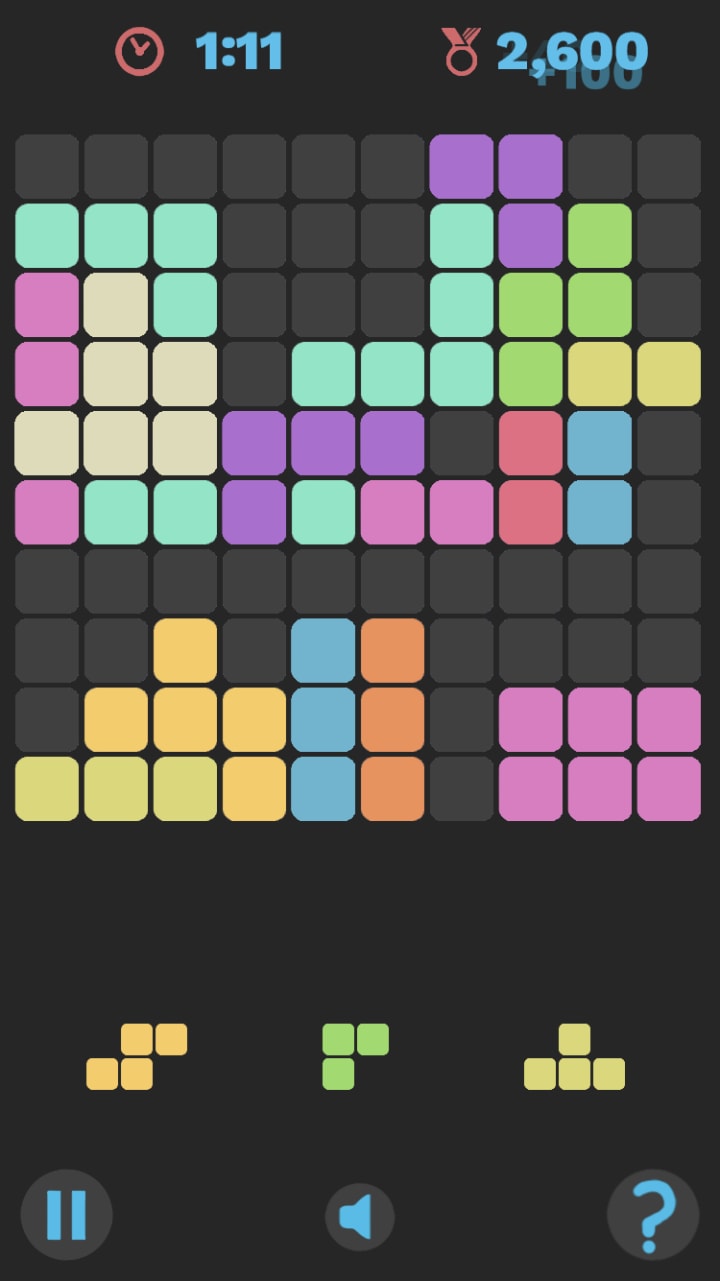 Tile Blitz offers several different ways to make extra money. You can compete in tournaments, events, or just play the normal skill games for real money. If you are confident in your skills, then entering a tournament can be a lot of fun and a great way to get some free cash. Tournaments pit you up against several people one by one. You will need to beat several other players in order to win. Prizes can range from Tickets to cash prizes, so you will want to do your best and see how far you can get.
Tips and Tricks for Tile Blitz
If you plan on playing Tile Blitz, here are some tips on how to maximize your score so you can improve your win rate.
Line up your blocks that you can complete several rows or columns at once. This gives bonus points.
Clearing consecutive rows awards bonus points, so try to use your pieces to clear out the board back-to-back.
Columns and rows can be cleared at the same time and will give you extra bonus points.
Leave yourself some space just in case a large tile shows up and you have nowhere to put it.
Try implementing these strategies into your playstyle. It will increase the points you score considerably and help you compete with other players so you can make extra money by playing skill games.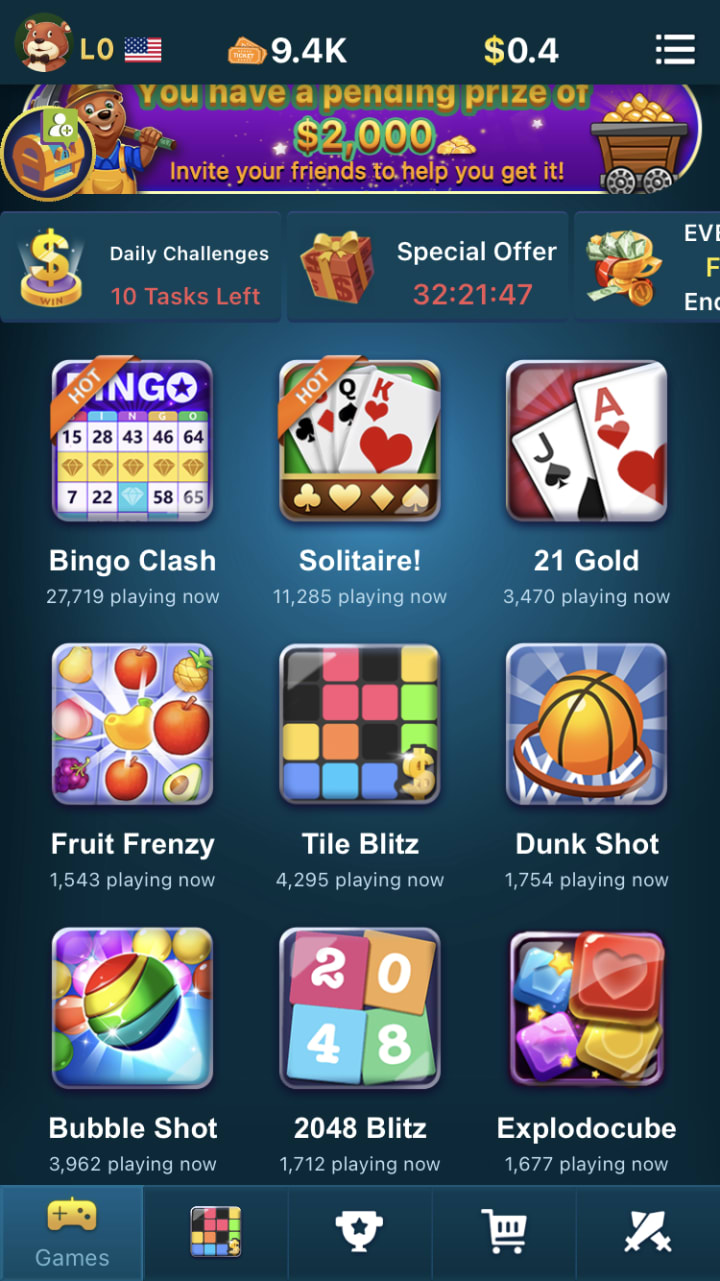 If you're a fan of skill-based cash games, then you will also want to check out the other games that Pocket7Games has to offer. There are many options to choose from and the games will definitely keep you entertained. If you'd like to learn about some of the games offered, check out the reviews of 21 Gold, Bingo Clash, and 2048 Blitz.
product review
About the author
I am a 26-year-old copywriter with a passion for fitness, finance, and traveling. Self development is my goal, and I love to share my experiences and what I learn along the way.
Reader insights
Be the first to share your insights about this piece.
Add your insights