Why Men Search Teen Porn
In an attempt to recapture glory days, men search teen porn for the glory holes.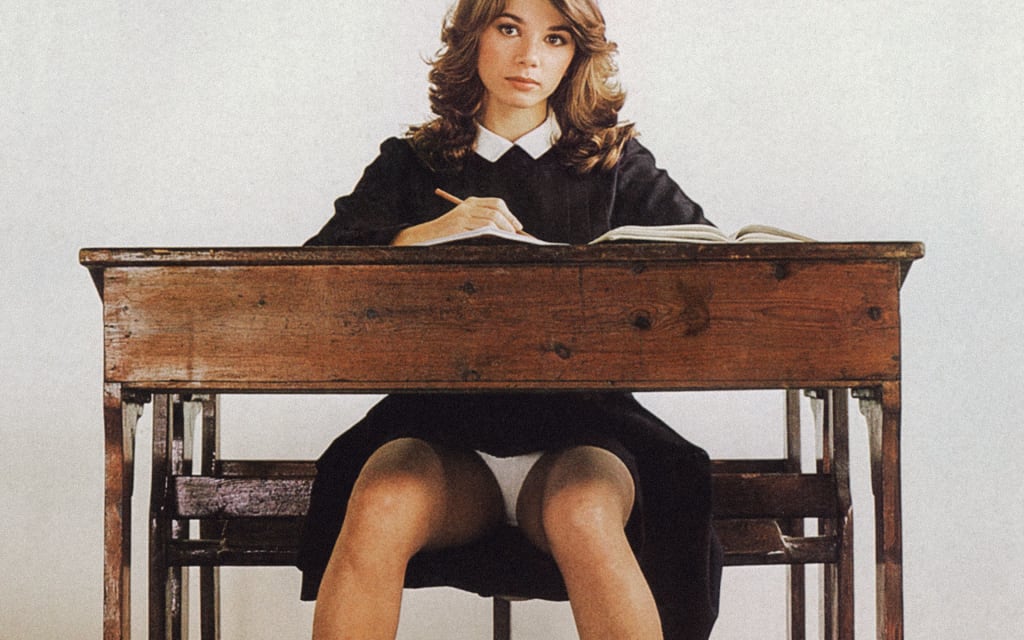 American teenagers can carry a gun, defend this country, and vote for its president at the age of 18. How hard is it to extrapolate that their female friends can stream nude images, lesbian sex, and reverse cowgirl moves to entertain and delight those hardworking American boys.
After researching and writing about some of the teen porn stars recently, I realized I had no idea how much I would take away from an article that was meant to be strictly fun and entertaining. As I uncovered who the most popular young stars were and how they came into the industry, I was left thinking about their fan base.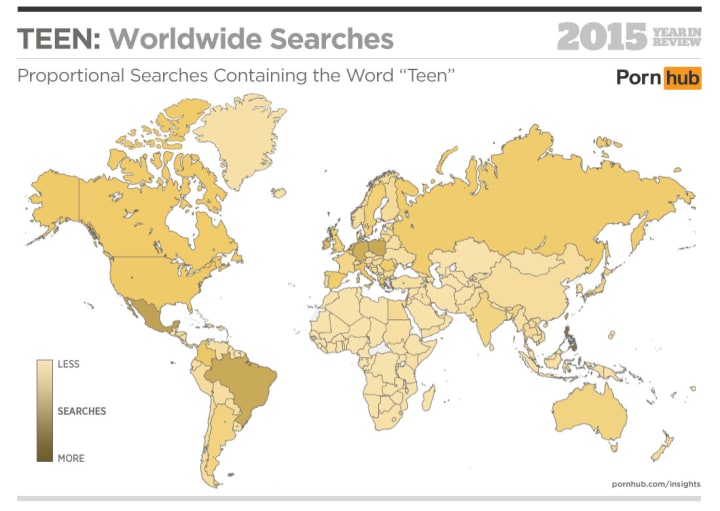 How many porn-viewing men choose to watch videos where the girls are under the age of 20 rather than older more seasoned porn stars? What I actually learned absolutely astounded me. It turns out "teen porn" is the most genre-specific term searched on the internet today and holds a spot in the top 25 most-viewed videos across most porn websites. Who knew? Because I sure as hell didn't. Is this some perverted secret that every man carries and most women never know of or is it something deeper, something men are born to yearn for? Overall these men prefer a selection from the list of cutest porn stars as opposed to the more seasoned looking MILF genre. It is hard to let go of youth and even harder when you hold onto it.
Basic Instinct to Reproduce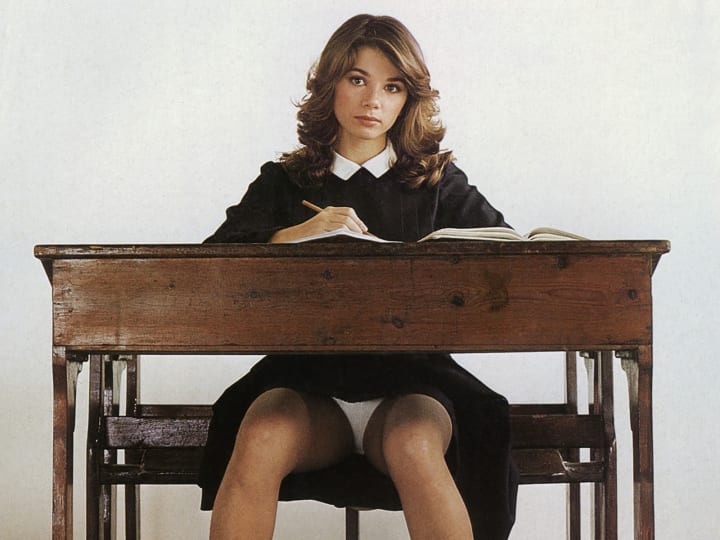 Theories have been thrown out left and right as to why men love to watch barely legal girls having sex, masturbating, and stripping. Some say it is the natural-born attraction men have towards women who are at the age of reproduction. In other words, men are drawn to females who are at their prime to conceive. While that sounds way too evolutionary for me, there are people who believe it may actually hold some merit. However, seeing that women are in fact most fertile during their early 20s, it doesn't quite justify the whole teenager fetish. Sure, late teens and girls in their early 20s look alike, but there is quite a difference between wanting to watch a 16-year-old and a 24-year-old. So, on to the next theory we go.
Nostalgia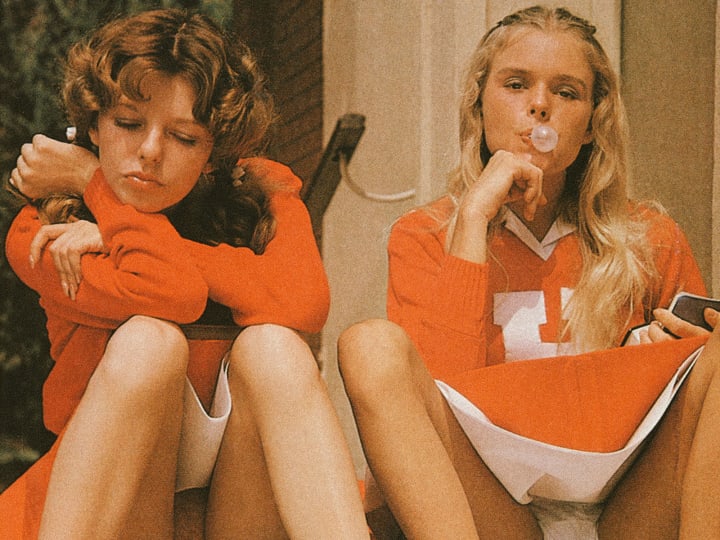 Sticking with the whole "hardwired" theme, this next explanation makes a lot of solid points. As adults we often search for things that provide comfort; from food and places to movies and music, sometimes there is nothing greater than feeling old feelings from our past. Have you ever heard a song that you can so clearly remember hearing as a teenager? This song is most likely attached to a memorable time or moment in your life. It could be the first concert you went to or the time you lost your virginity. Whatever the occasion, when you hear that song as an adult you are brought back to that moment in time. I have yet to meet an adult who doesn't wish to be young again. Sure they would love to retain some of their wisdom while reliving their youth, but if given the opportunity to go back in time, the majority of people would say, "Hell freaking YES!"
Same goes for food. No matter how many times I have smelled sauce cooking on a stovetop, I am always brought back to my grandmother's house in Brooklyn. Just the scent of garlic, tomatoes, and basil can trigger a memory so clear I swear I could close my eyes and find myself sitting at her kitchen table. So it is no wonder when days get rough or holidays approach that I yearn for that smell, that food, that feeling. OK, so now trade out my grandma's pasta or that 80s rock song for a memory of a girl from childhood. It doesn't even have to be a sexual memory it could be as simple as the first girl who caught your eye or held your heart. This may actually be a valid reason as to why men are attracted to younger girls. Watching these teen girls may bring a feeling of youth, a time of energy, good health, and less responsibilities. Men may simply be choosing this genre of porn over others as a way to live in the past and be young again.
Sheer Sex Appeal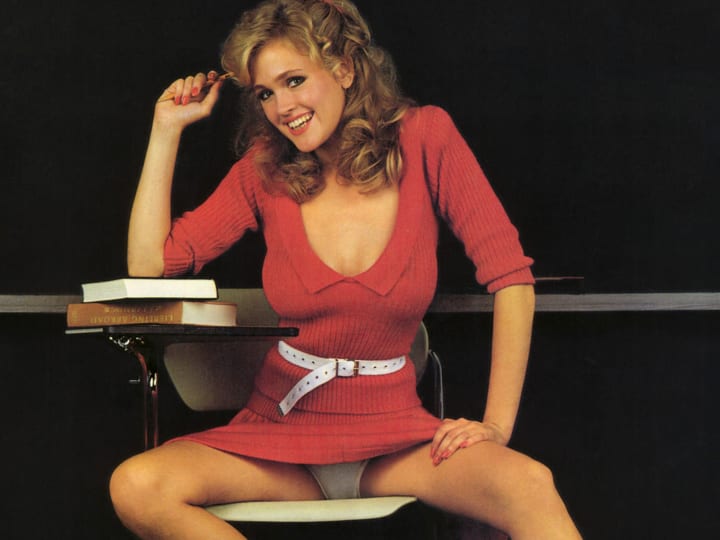 Lastly and most obviously, it is believed that men prefer to watch teem-themed porn because, well, younger chicks are hotter. Their skin is taut, their breasts are perky, and their baby faces are the perfect combination of innocence and seduction. Not only are they aesthetically fresher but so are their experiences in the industry and in life altogether. Wouldn't you rather envision yourself getting off to a woman who hasn't had 500 partners or more threesomes than she can count? Sure you would. Even though some of these 18-year-old porn starlets entered the porn industry the very day of their legal birthday and have already shot over 50 videos, once again there is quite a difference between 50 other penises and 500. Not to mention after so many years in the industry girls may start to lose their enthusiasm and ability to give viewers a realistic reaction or orgasm. After a few hundred blowjob scenes it must be hard to make it look any more exciting than chewing food. Some of these tiny teens are so new to the world of porn sex that many firsts are caught on film. First anal, first girl on girl, first gang bang, their reactions are as real as it gets and no seasoned porn star can act their way out of that fact.
Media Fuels the Obsession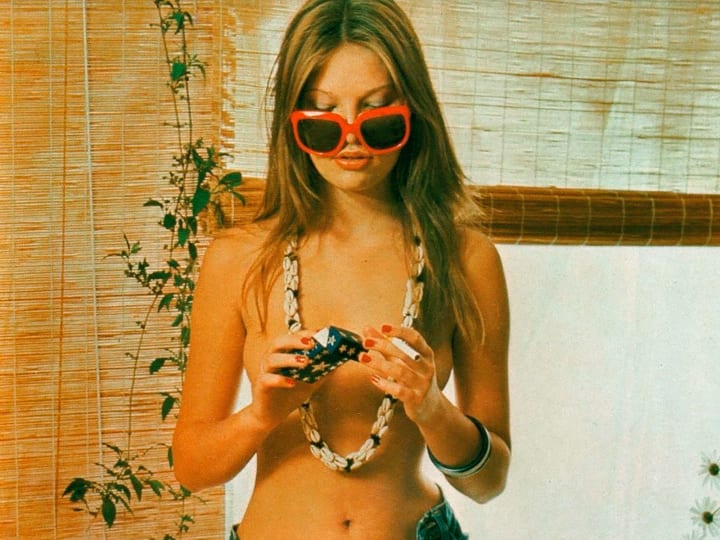 Whatever the true reason is for this barely legal obsession one may never know, and as with all things in life, reasons vary from person to person. Don't let these ideas fool you into thinking that I believe this unspoken fascination is acceptable across the board, because I most definitely do not. Sure, I can relate to comfort, youth, and beauty, but I also strongly believe that certain men who seek this age group are perverse and with bad intentions. This is a topic so very fragile and the line of what's OK and legal and what is not is a line finer than I care to discuss. All I know is since the early 70s and Playboy's famous college girl series, there has been nothing but an increase in the demand for youth and sex. In 1993, Larry Flynt, publisher of Hustler magazine, took it to the next level by creating the Barely Legal magazine series, which allowed men to indulge in their secret desires by featuring women who he said were "just girls yesterday." It is not just the porn industry that finds popularity in the sexualizing of young girls. Wherever you look you see girls/models/pop stars getting younger and younger yet looking sexier and sexier. No longer is it odd to see a 15-year-old pop star dancing across your television in a patent leather get up with whips and chains to match so is it really that difficult to believe that the most sought out sex videos are that featuring young girls? No, not so much.
About the Creator
Sometimes offensive yet mostly sweet. Always honest and often vulgar. I'm a wife, MILF, and everyone's homey. From trends and sex to mom life and fitness, I tell it how it is and not how it should be.
Reader insights
Nice work
Very well written. Keep up the good work!
Top insights
Eye opening

Niche topic & fresh perspectives

On-point and relevant

Writing reflected the title & theme
Add your insights