What Are the Best Excuses To Avoid Having Sex?
Don't feel like putting out tonight? Try some of the best excuses to avoid having sex.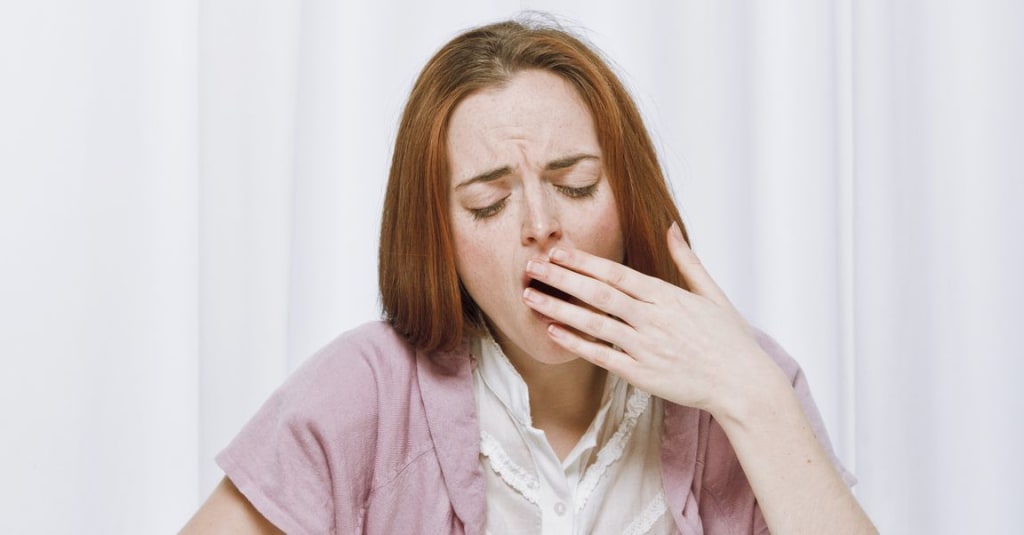 Having sex is one of the best things to show love and affection to your partner. Sex comes with so many great benefits like gaining pure pleasure and satisfaction. Sex… is sometimes something that we don't want at the moment. Yes, many of us can agree that sex is amazing, but there are times when we just want to sleep that night. There are even times when there isn't a specific reason for not wanting to put out tonight—we just don't want to have sex tonight, even if it's casual sex.
Even if your partner is really in the mood and beginning to feel you up, that sometimes doesn't help get you in the mood. There isn't a solid explanation for this feeling, it's normal. We have to be in the mood to enjoy sex, right? So, what's the point if your partner is getting a kick out of it while you're laying there and watching time on the clock tick by. And as much as it pains us to say no to our partner, there are other ways to easily and gently say no—like giving him an excuse! If you used the same excuse last week... and the week before... and three days ago, stock up on excuses with the best excuses to avoid having sex!
"I'm not feeling well tonight."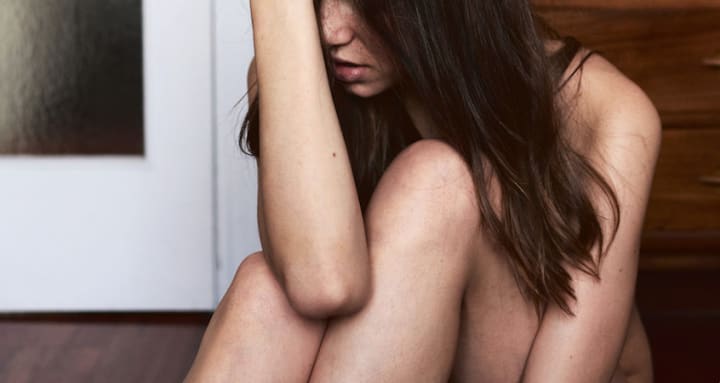 This one's a classic and many, many people use this as their go-to excuse. Whether you actually don't feel good or not, this excuse is golden and can help you out many times. Either you're pretending that your back is aching, you're dealing with digestive problems, or you're pretending that a cold is rising, continue to act that way.
If you tell your partner that you can't have sex tonight, because you're not feeling well, continue to act like you're getting the flu. Because if he catches you suddenly in the best mood, eating heavy food, and talking away on the phone with a friend right after you said that you're suffering with a really bad stomachache, the lie will be exposed. And who knows what will go from there.
"I got my period."
Among the best excuses to avoid having sex, the "I got my period," is surely labeled as one of the top-used excuses in the book. If your period hasn't come yet or it finished two weeks ago, this one is tough to use. You're going to need solid proof in the waste bins and trash cans to avoid having sex. Also, act like you're dealing with horrible cramps. Wrap a blanket around you, make yourself hot tea, and dress in sweats; act like you just got your period.
However, there are people out there who actually don't mind having sex while their partner is on her period. If your partner is the type to go all in when things can get... bloody... this might not be the best excuse for you to use. But if you happen to use it, back yourself up! Tell him that you feel super uncomfortable about having sex while on your period.
"I have to get up early in the morning tomorrow."
Depending on how rowdy the two of you are in bed, sex can be tiring and even affect the partner in the morning. You can wake up feeling exhausted and aching and this can take a toll on your morning. A great excuse to prevent having sex is mentioning an important meeting bright and early in the morning or that you can't be late to work again.
If he knows that you're the type who can get tired in the mornings after sex, this is a great excuse to use. Since we know how important work is, he wouldn't want to get in the way of you and your work. So mention that major meeting early in the morning, he'd want you to get your good night's sleep for the big day.
"I ate too much and now I'm bloated."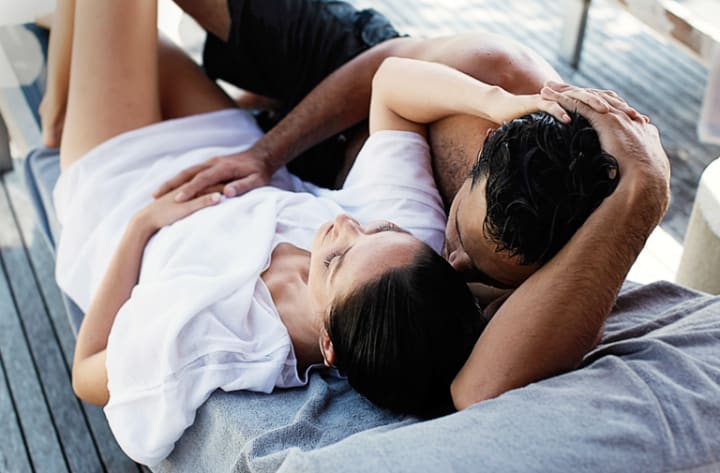 There's nothing sexy about feeling bloated. Tell your partner that you're not in the mood because you ate a massive cheese burger or a plate of tacos earlier and you're feeling extremely bloated and gassy. It's also super uncomfortable to have sex after eating a large meal.
He'll understand and would always want you to be comfortable when the two of you are making love. Acting like you're bloated is one of the best excuses to avoid having sex and can be used many times.
"I have a bad headache."
Headaches and migraines can be a major pain and very discomforting. Since the majority of us know what headaches feel like, it's no surprise that all we would want to do is rest and try to clear our heads—which makes this one of the best excuses to avoid having sex.
How can you have sex if you're dealing with a migraine at the moment? Your partner will understand if you want to skip out on sex tonight to care for your headache. He would want you to be in the mood, too, and if a headache is stopping you from doing so, he'll respect that.
"I didn't shower today."
The "I didn't show today," is among the best excuses to avoid having sex. Many people feel uncomfortable about having sex if they didn't get a good shower that day. Some people want to be clean before getting dirty again after having sex.
So, if you tell your partner that you're feeling uncomfortable about having sex because you "didn't shower today," he should understand. Like I've mentioned before, your partner would want you to be comfortable when having sex. So if not showering is something that can stop the two of you from getting it on, go for it.
"I'm going out with friends."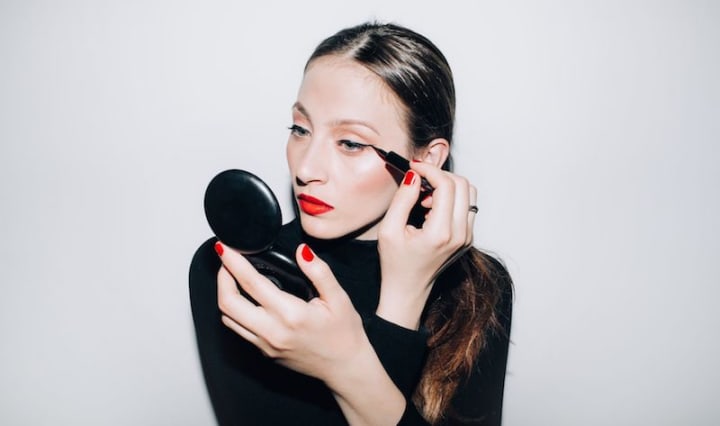 Ok, for this one, you actually have to go out. You can't tell your partner that you made plans with your friends tonight and not leave the house. It would make no sense to use the excuse in the first place. In this case, your excuse will end up being the truth. Meaning make plans with your friends to go out.
So, call up your friends and ask them if they're down to eat out, go to a lounge, go to the movies, etc. But if none of them happen to be available, you're on your own. Go to the movies alone and watch a film, go to your parents' house for coffee, go somewhere after telling your partner that you can't have sex tonight because you're going out with friends.
"I've been feeling very stressed."
Almost no one is in the mood to have sex if they're feeling stressed out, and in this case, this is one of the best excuses to avoid having sex. It's common to feel stressed over work, family, etc., so this excuse is easy and painless to use. Plus having sex with someone who's feeling stressed doesn't make it love making.
Whether you're actually stressed out or not, act like you are. Go to bed early, lay under the blanket on the couch, read a novel to get your mind off of being stressed, show that you're in no mood for sex. Your partner will understand and will even consider providing you with ways to get rid of stress.
"I have a UTI."
Urinary tract infections (UTI) are pretty common among women, because a woman has a short urethra which makes the travel distance from bacteria to the bladder shorter and easier to reach. In this case, it's definitely one of the best excuses to avoid having sex, because there's a link between UTIs and sex. There are a few symptoms from having a UTI and they involve having pain around the lower abdomen, fatigue, and being a little shaky.
You can act like you're having really bad pain in your lower torso. You don't have to get too into detail about your infection, unless he asks.
"I'm way too tired tonight."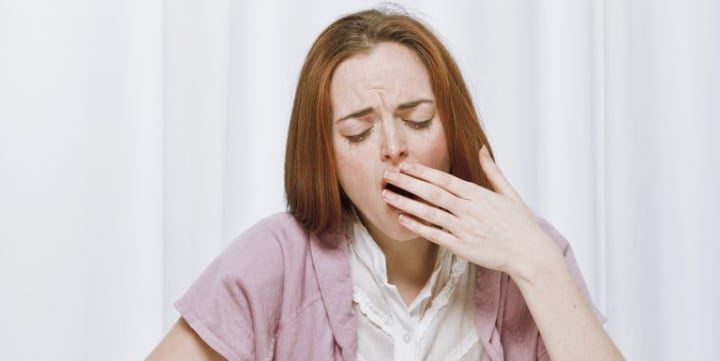 Lastly, and one of the most used and best excuses to avoid having sex is telling him that you're too tired for sex. Simple as that. Most people don't want to have sex that night, because they're too sleepy and tired to get into the mood. So, why not just tell your partner the truth.
But you also have to acknowledge that being straightforward and truthful to your partner is what makes your relationship grow. If you don't feel like having sex, tell him that you don't feel like having sex. However, mentioning that you "have a bad headache" or "didn't shower today" can also be great alternatives to use, as well.
advice
Aspiring nurse who has a thing for writing corny short romance stories and hates everything that has to do with the word orange.
Receive stories by Lilliana Backman in

your feed