The Courteous Cleanse
From Eat your spinach!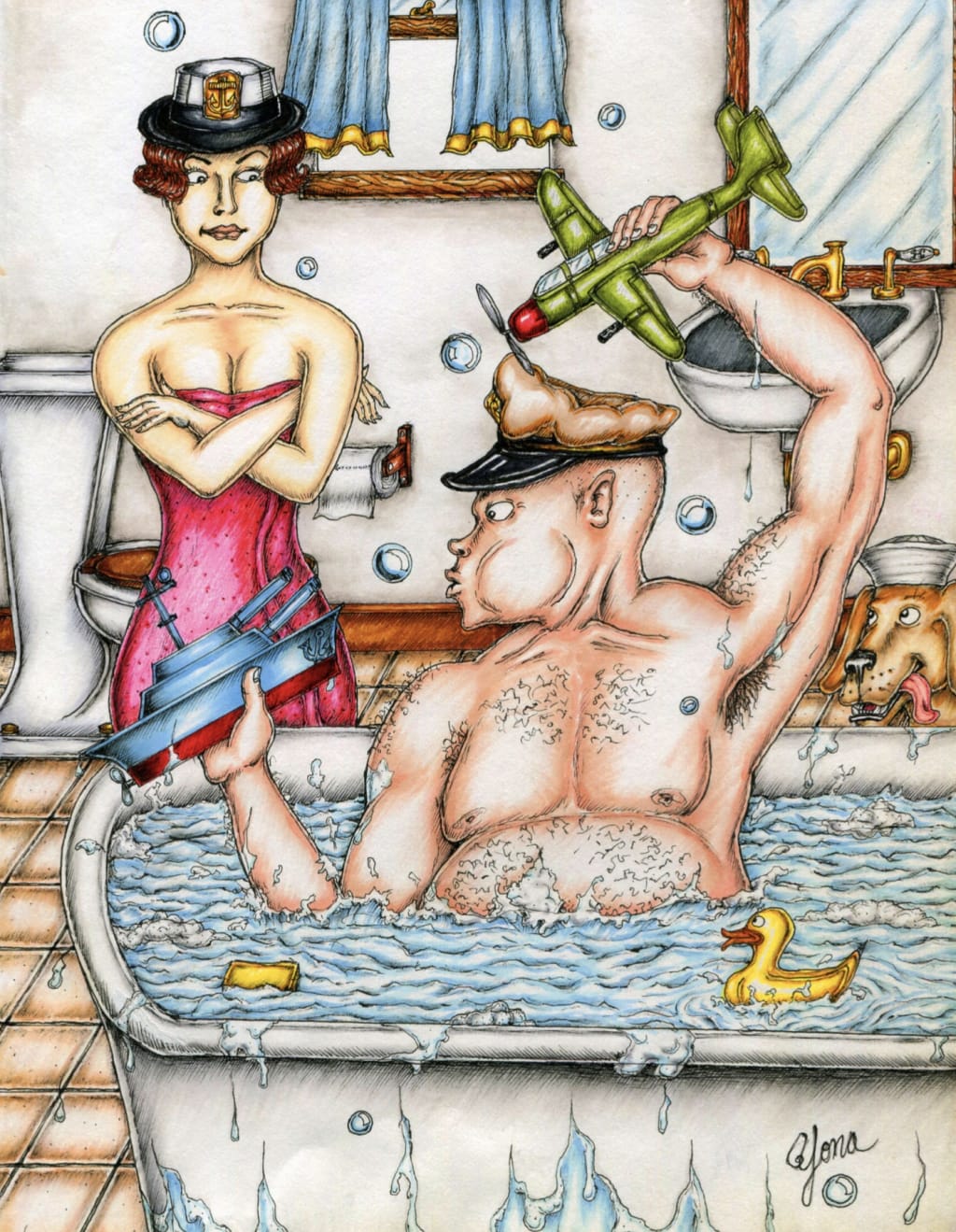 The Courteous Cleanse 
Scrub a dub dub, having fun in the tub.
Wanna rub against that skirt? Gotta rub off the dirt.
Cause she won't flirt if you put a hurtin
on her sense of smell.
Scrub well Sailor! Scrub well!
Yo! Ho! Ho! And a bar of soap, if others can't
cope with your boat smelling like the ocean.
A motion of cleaning front to back
can help double cracks down low.
Row your boat Sailor! Row!
Don't bring the sass
to those you've offended with swamp ass.
The funk doesn't have to last
if you scrape the barnacles off your ass.
Batten down those hatches sailor! Yo! Ho!
Keep it steady as she goes.
Remembering to check
that you properly swabbed your deck.
Show your matey's some respect.
​
Scrub well Sailor! Scrub well!!"
Excerpt From
Eat Your Spinach
By Yona Vaughan