Quietest Sex Toys
For those times when you need to silently get it on, muffle your moans and grab one of the quietest sex toys.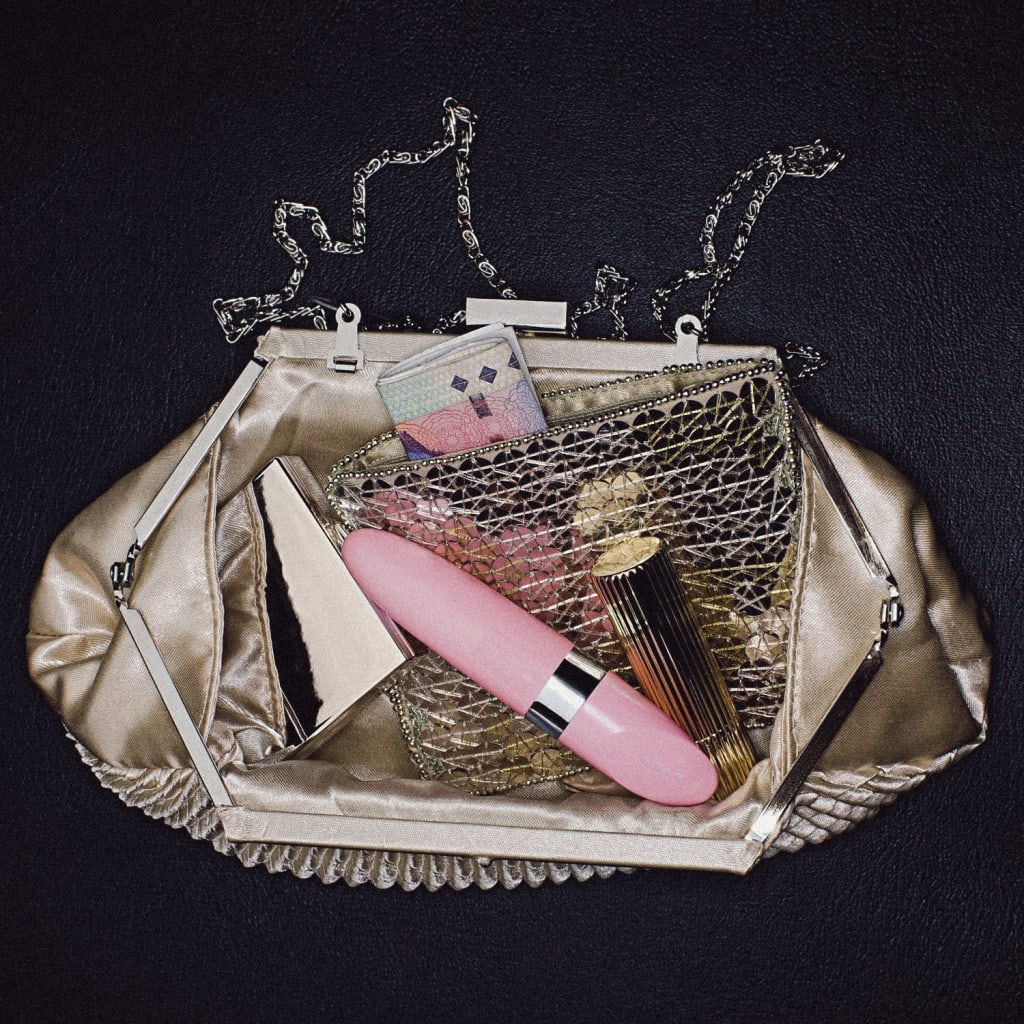 Are you on the hunt for the quietest sex toys? Everybody needs that little space in their life to flick the bean or wank what's in those jeans. Whether you're fighting off nosy roommates, trying not to create noise complaints on your hotel getaway, or attempting to get some time in before the kids wake up from their afternoon nap, we've got you covered with a list of the quietest sex toys. That's something that we understand. We've scoured the sex shops and located the ultimate quiet items for your pleasure. So run away, lock the door, and take your choice of the quietest sex toys.
This vibrator is what happens when a great company listens to their customers and makes their product even better. The Mimi Soft vibrator is reinforced with smooth silicone so it won't tear you up down there, hence the name "soft." Plus, it's damn near impossible to hear once you're rubbing your lady bits. It has five settings for ultimate pleasure seekers and the best part is that they are all silent. Even the highest intensity setting on this quiet sex toy won't give away your favorite past time. Not to mention the fact that it's super sleek and can be used alone or with a partner, so pick one up for the next time you're having five minute laundry room sex before the oven goes off.
What makes this sex toy great is that it's not only one of the quietest sex toys but it's also not something you'll find in everyone's top drawer. GESS ups the game with this suction cup vibrator made to mimic the sensation of being eaten out. Not to mention the fact that it has an insane 30 speeds so you'll definitely find your pleasure spot. It's also waterproof, so when you slip away for a shower, the only alone time in your day, then you can be armed with the ultimate partner.
Are you ready to make a big investment that will rock your world? While this is one of the quietest sex toys, it definitely won't disappoint your orgasm. It's pricey but oh is it worth it! You can use it as a regular massage tool as well; if you're looking for erotic alone time this wand will most definitely tickle your fancy. This big boy massager has created a name for itself based on how well it hits the spot and its hushed ways won't get you into trouble. Just remember that you will have to leave your room and be an adult in more than one way.
We are going through a lot of vibrators but I mean there's one option for the quietest sex toy that you just can't pass up and that is a good ole fashioned dildo. You know exactly what to do with it and it will never betray you by rubbing against an object and just letting out that shameful whirring sound. You can't go wrong with a classic 8", realistic beauty. Plus, you don't have to worry about messing with settings until you find the right one, you know what to do (we hope).
This amazing product will make you wish you had a dick… if you don't already have one. Something for our male readers… gone are the days of using a vacuum cleaner to suck your dong, we know that's noisy anyway. The Fleshlight Flight is one of the most discreet looking, soundless masturbation toys available. It has a noveau art deco look when it has been cleaned and put away but who is really going to leave it out? Its silicone insert is easy to clean and warms to your touch.
As with the dildo, sometimes you just have to go with the quiet classics and the booty needs attention too. You can't go wrong with a toy like anal beads… I mean as long as you don't moan too loud. These beauties are made of silicone for easy access and include the pull chain so the in and outs won't be a problem. Men and women, whether alone or together, can get down on this versatile toy that's rounded at the tip for perfect insertion. Just make sure you're taking your time, we don't want your back door to be sore.
Going back to the good vibes, the MIA 2 is beautiful, discreet, and has a surprisingly strong vibration that will knock off your socks and get those toes curling. The MIA 2 has a USB charger so you can charge it almost anywhere. Its cute look makes it inconspicuous enough that you could slip it into your purse, and at quick glance, people could mistake it for fancy mascara. It has amazingly long lasting battery and its multiple pulse settings will send you over the edge.
Are you new to sex toys and looking for something discreet? The power bullet is the right choice for you. This bestseller is a slim, silent bullet that can be tucked away in an instant… we mean that in more ways than one. You really can't go wrong with this streamlined device and you won't have to worry about it breaking the bank either. It's a one setting wonder which eliminates fumbling through the pulses. Just turn it on when you're turned on. Perfect for bath time as well the Power Bullet is made with waterproof technology that makes all those sensual moments great. Light some candles and grab the bubbles you're in for a good time.
It's cute, it's pink, it's heart shaped, it's the lovelife wonderlust wand! This wand must be magical with its romantic heart humps that lovingly hug your clit, bringing you ultimate pleasure. Its powerful pulses will give you heart eyes all night long. It's fantastic for external stimulation and its no-nonsense buttons make it easy to use. It's long lasting and fast charging and with just the slightest hum it places on our list of quietest adult toys.
Now we know you must be feeling moist. For those frisky moments where you just need to take five these are the toys for you. Throw out the cucumbers and the old gym socks and make an investment in your sexual happiness, your body will thank you. Don't forget to save this link and comment below what your favorite quietest adult toys are.
list
sexual wellness
sex toys