Hottest Guys on Instagram
Spice up your timeline by following the hottest guys on Instagram.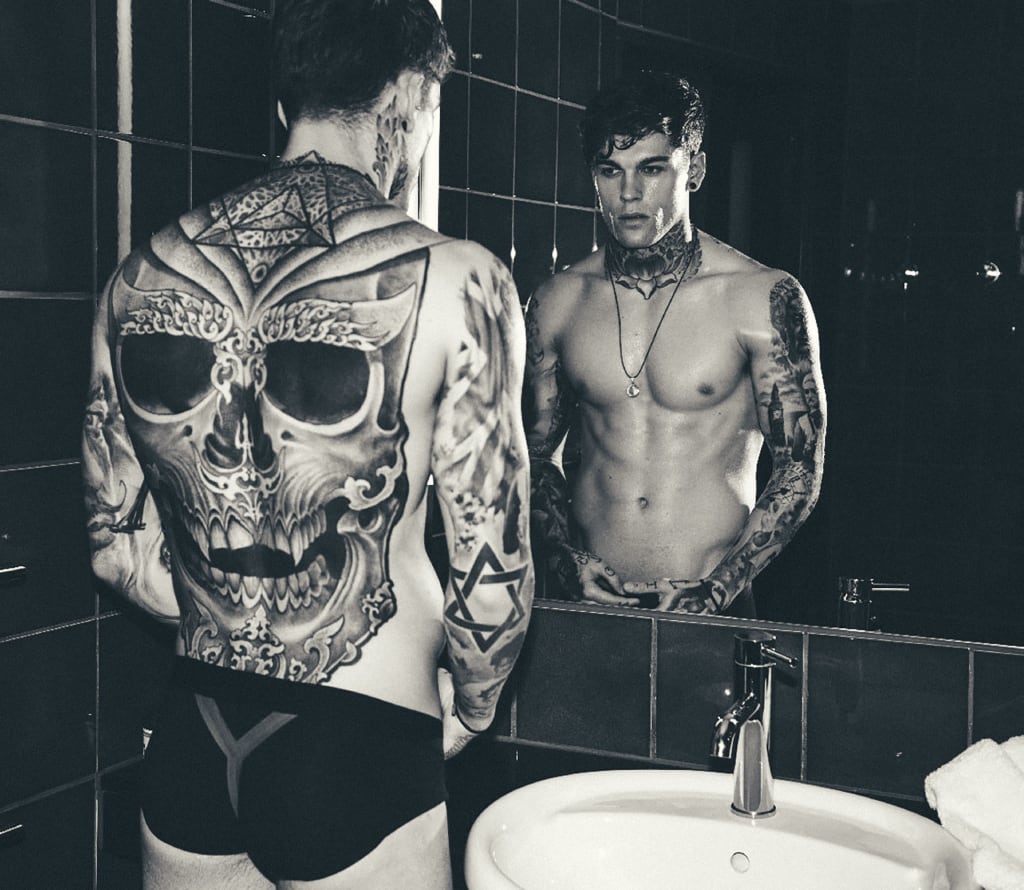 Sure, everyone loves those adorable puppy and baby pictures that flood our Instagram pages, but who wouldn't mind scrolling past some of the hottest guys on Instagram every once in awhile? From models, to fitness enthusiasts, to doctors, these men are going to have you checking your Instagram even more than you already do. We've rounded up a list of the top 10 hottest guys on Instagram and your eyes will be thanking us once you've seen their chiseled abs and perfect smiles, so keep reading!
Scott Eastwood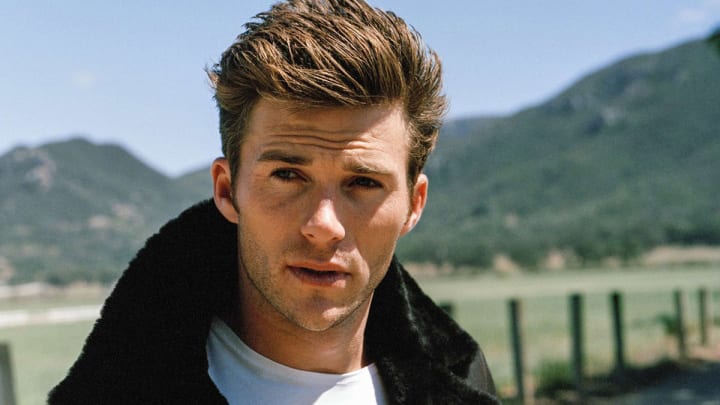 This face may look familiar. Scott has been in a handful of great movies and is also the spitting image of his father, Clint Eastwood. He is a 30-year-old actor and model living in Monterey, CA who loves to golf, hunt, and surf in his free time.
You may recognize him from Taylor Swift's music video "Wildest Dreams," or from the movies The Longest Ride, Gran Torino and Suicide Squad. His Instagram is full of hilariously captioned pictures and adorable videos.
Mikhail Varshavski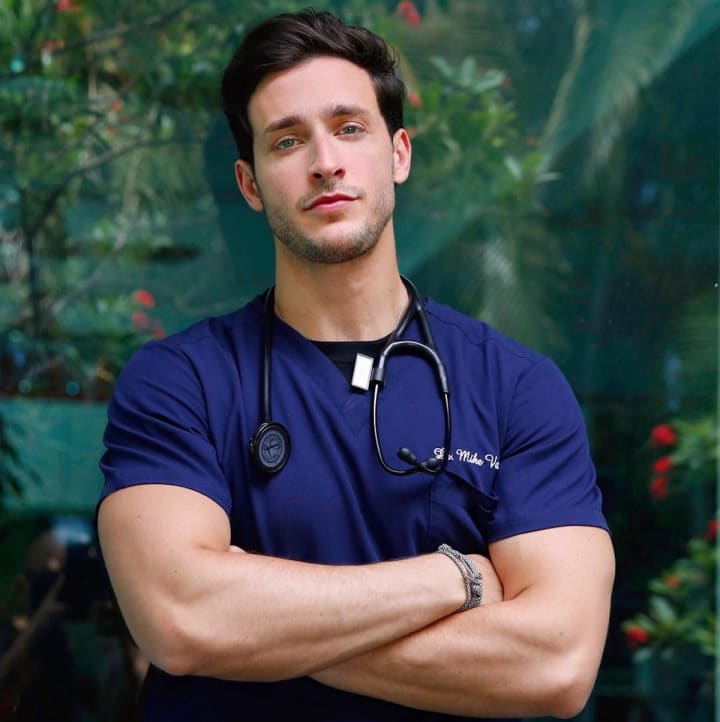 A sexy, 26-year-old doctor from Summit, NJ, Dr. Mike has 2.2 million followers and counting. He is an osteopathic doctor in both New York City and Miami, and when he's not at work you can find him playing tennis, basketball, or paddle boarding!
Aside from being amazingly hot and successful, he also owns a charity for people who are struggling financially to achieve their goals. According to his page, he does A LOT of volunteering and absolutely loves puppies! Could he be any dreamier? Mike isn't just one of the hottest guys on Instagram, he's one of the greatest humans on Instagram as well.
Brock O'Hurn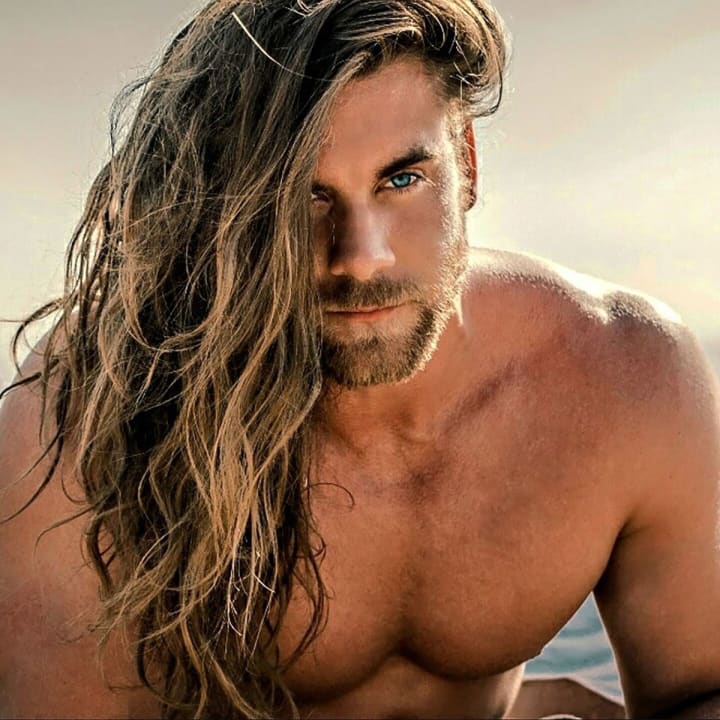 This beautiful, Thor-like, man is a fitness trainer, co-founder of a jewelry company, model, and actor in Los Angeles, CA. Brock is 25 years old, 6'7" and a "man-bun" master.
Although he has an amazing body and is chiseled from head to toe now, Brock used to be very thin. His sophomore year of high school he decided he no longer wanted to be 135 pounds and started weightlifting. Now, he is living his dream by modeling for sports magazines, acting in Madea movies, and visiting foreign countries to do charity work. His washboard abs and gorgeous locks make it impossible for him not to be one of the hottest guys on Instagram.
Broderick Hunter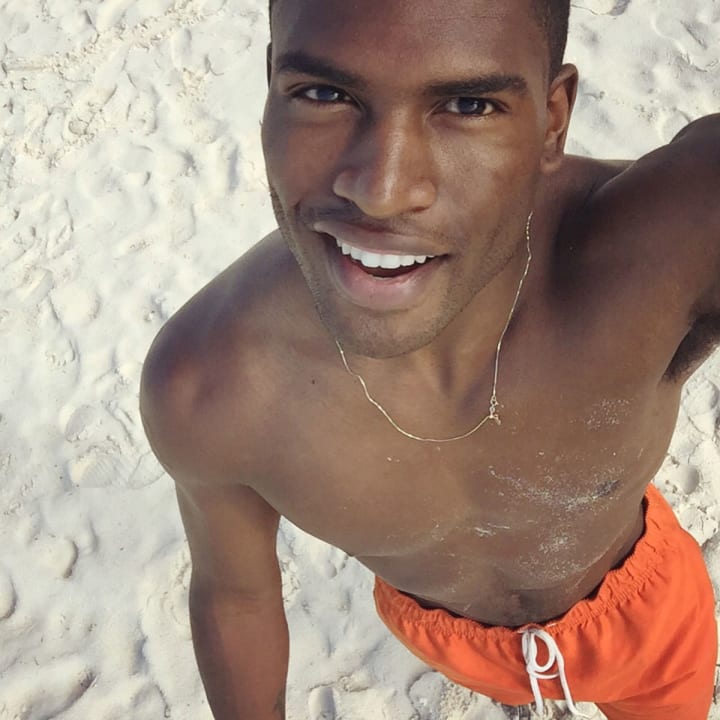 Another California native, Broderick is a 26-year-old model that is represented in Los Angeles, New York, Miami, and Milan. He's been on magazine covers such as OnFitness and Fantastics, he was the face of Ralph Lauren at one time, and he's starred in a music video with Ciara for her hit single "Sorry."
He loves to play basketball and had a successful career playing at the University of Central Florida before an injury cut it short. He is also another one of the hottest guys on Instagram to be involved in volunteer work. Broderick has worked with #hashtaglunchbox and St. Jude's Children's Research Hospital.
Nick Bateman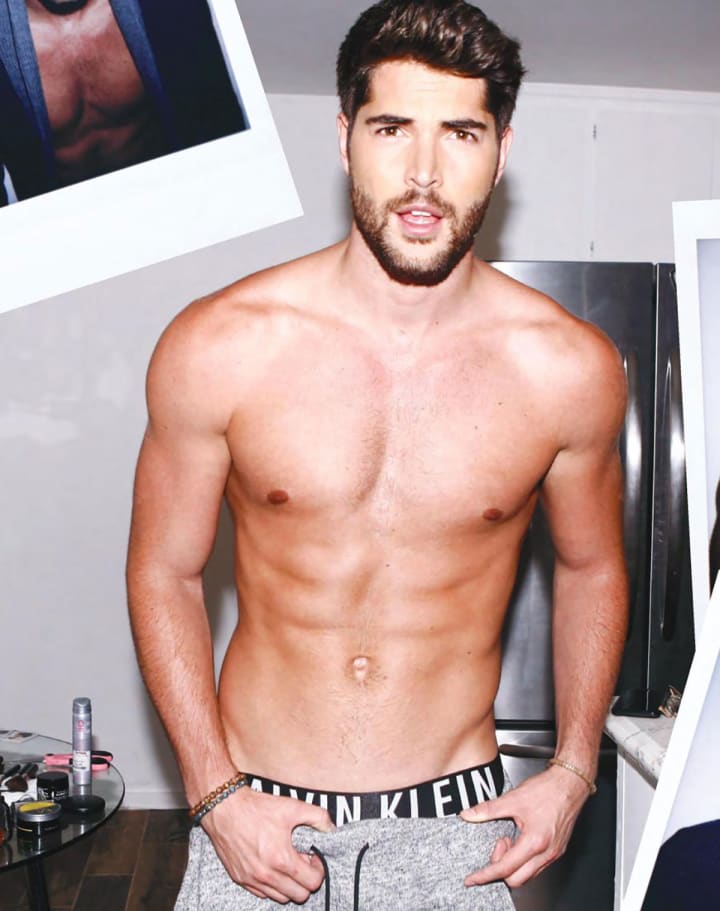 This 30-year-old hottie is a Canadian actor, model, and karate master. When Nick was 4 years old, he wanted to become a Ninja Turtle so badly that he started studying karate at an intense level. He won four Martial Arts World Titles and was introduced to Calvin Klein at a tournament.
Before he got his big break, Nick owned his own karate school for three years. He received his first acting role in Hobo with a Shotgun, and can also be seen in movies such as Ethos and Tapped Out. In the modeling world, Nick has modeled for Abercrombie & Fitch, Fila, and Calvin Klein. Inspired by his ignorant, yet full of bliss, lifestyle and go-getter attitude, Forrest Gump is one of Nick's biggest idols.
JC James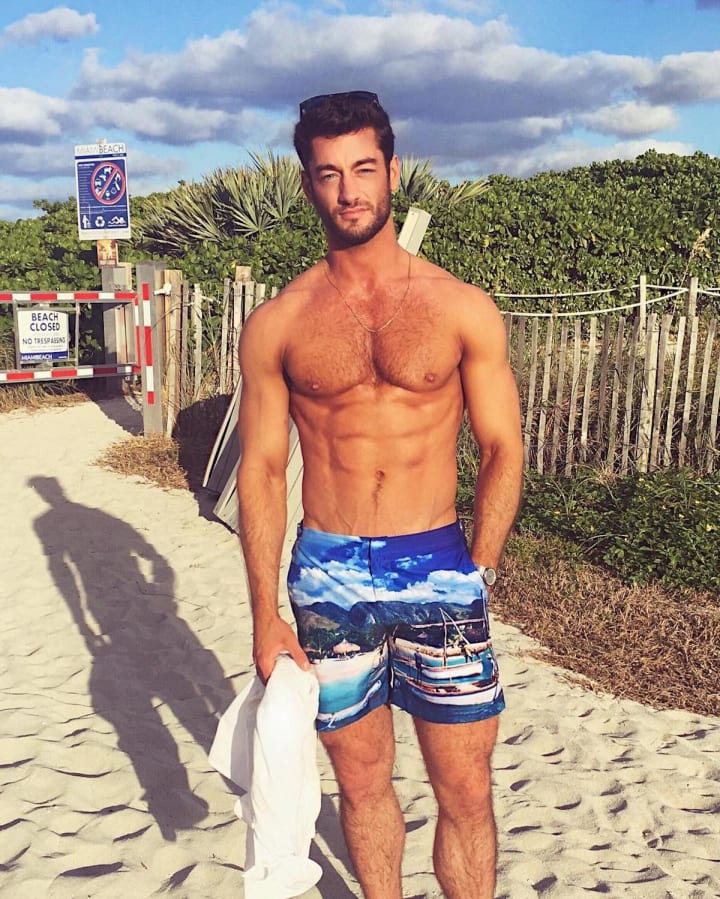 Dr. James says his lifestyle is that of a "doctor off duty," and that can easily be seen by his Instagram posts. He has endless pictures of him laying poolside, in the clubs, and on the beach, which means his profile has a lot of great pictures that include his amazing body!
This gorgeous, 30-year-old doctor from New York City loves working out, playing pole, going to the theater, and cooking. He tends to post a lot of selfies and motivational quotes, so whether it's his handsome scruff, beautiful body, charming smile, or wise words, adding JC James on your hottest guys on Instagram list would definitely be a good choice.
Mariano Di Vaio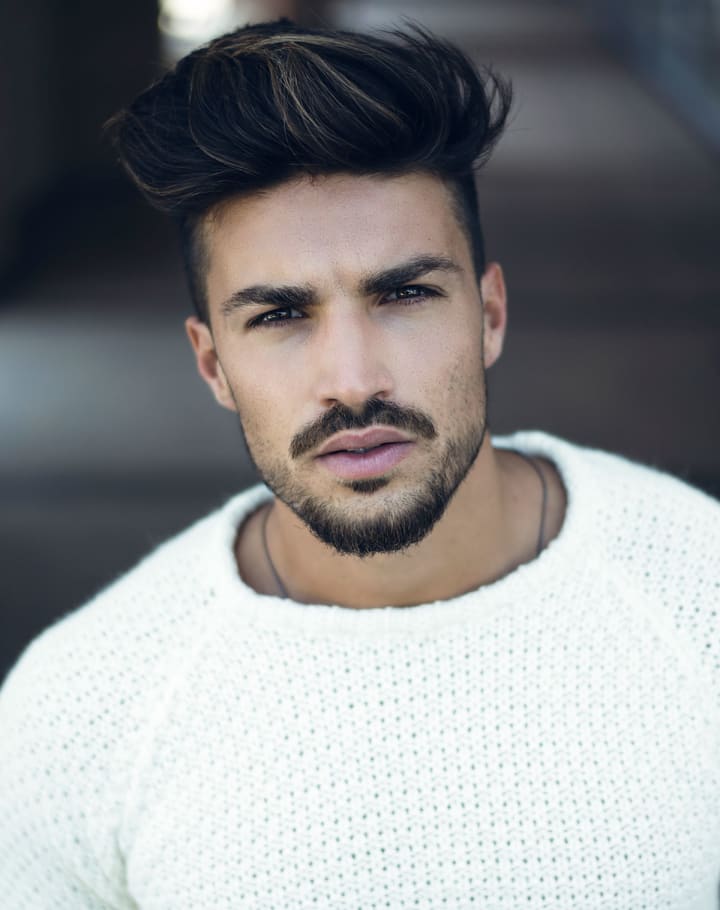 This Italian actor and model is also a fashion genius and digital author. Mariano is 27 years old and owns his own clothing line, No How, and his own digital magazine, MDV Style, which is dedicated to lifestyle and fashion.
He left Italy at age 18, pursued acting and modeling in London for a year, and then headed to NYC to study acting at the New York Film Academy. He was recently cast in his first film, Deported, in Hollywood. He has been on magazine covers and been in campaigns with Hug Boss, Cucinello, and Tommy Hilfiger. Mariano is truly a jack-of-all-trades in the entertainment and beauty industry. His Instagram page is full of his modeling pictures so head to his page to check out just how sexy he truly is!
Stephen James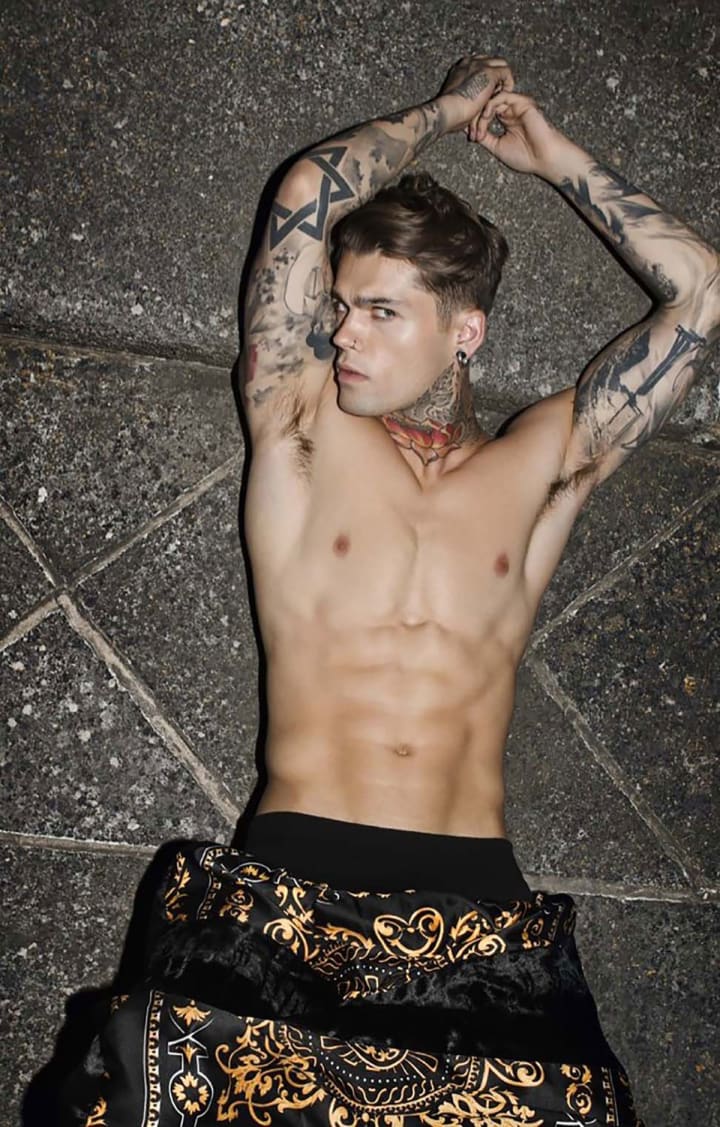 This London-born model is 26 years old and taking the modeling world by storm. He has been on countless magazine covers and his Instagram page currently has 1.7 million followers.
He is almost completely covered in tattoos and the artwork on his body is unbelievable. He used to be a professional footballer but suffered an injury and was then scouted to be a model in Barcelona at his rehab facility. He has worked with huge names in the fashion industry such as Philipp Plein and Calvin Klein. He now models in Barcelona, Paris, and New York. His perfect body and the amazing works of art that cover it can be seen all over his Instagram page. He is hands down one of the hottest guys on Instagram, and you won't regret following him!
Avery Wilson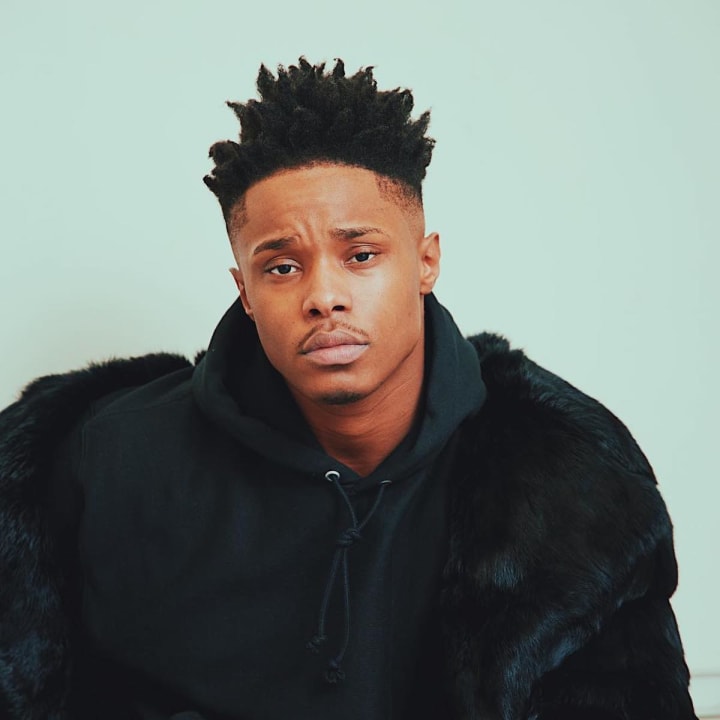 This 21-year-old, Connecticut native is a superstar-on-the-rise with his amazingly good looks and voice of an angel.
As you'll see by his pictures, Avery Wilson is definitely one of the hottest guys on Instagram, but his profile also includes images of him with superstar celebrities like Usher, Tori Kelly, and DJ Khaled, and videos of him singing. He got his big break on the hit show The Voice, where he made it to the knockout round. He was a favor to win but was eliminated earlier than expected. His coach, Cee Lo Green, received a lot of hate for letting him go! A few years later he released his debut album and performed on The Voice stage once again, this time as a celebrity guest!
Andreas Eriksen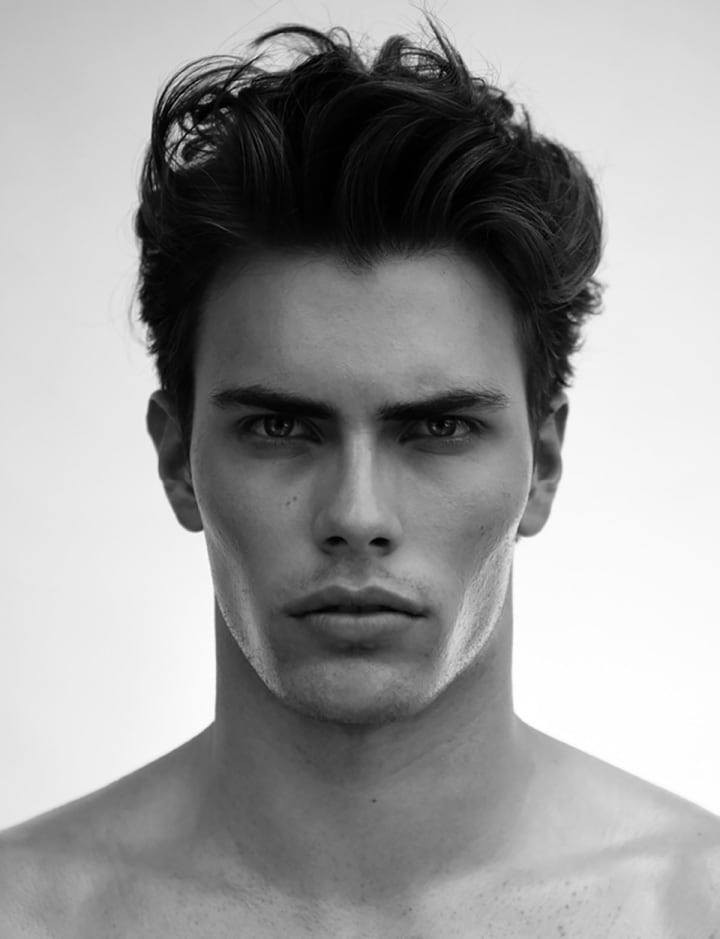 Last but surely not least on this list of the hottest guys on Instagram, is 27-year-old Andreas Eriksen.
A Norwegian born model, his killer cheekbones, piercing blue eyes, and amazing body are reason enough to follow him, but he also posts beautiful pictures from all over Europe and his trips to New York. His interests outside of modeling include working out, golf, hockey, skiing, and practically anything else sports related. His guilty pleasure is pizza and his biggest fear is spiders, so I think a lot of us can relate to him on a personal level. His talent agencies say we should expect to see a lot more of him in the fashion industry soon.
Reader insights
Be the first to share your insights about this piece.
Add your insights