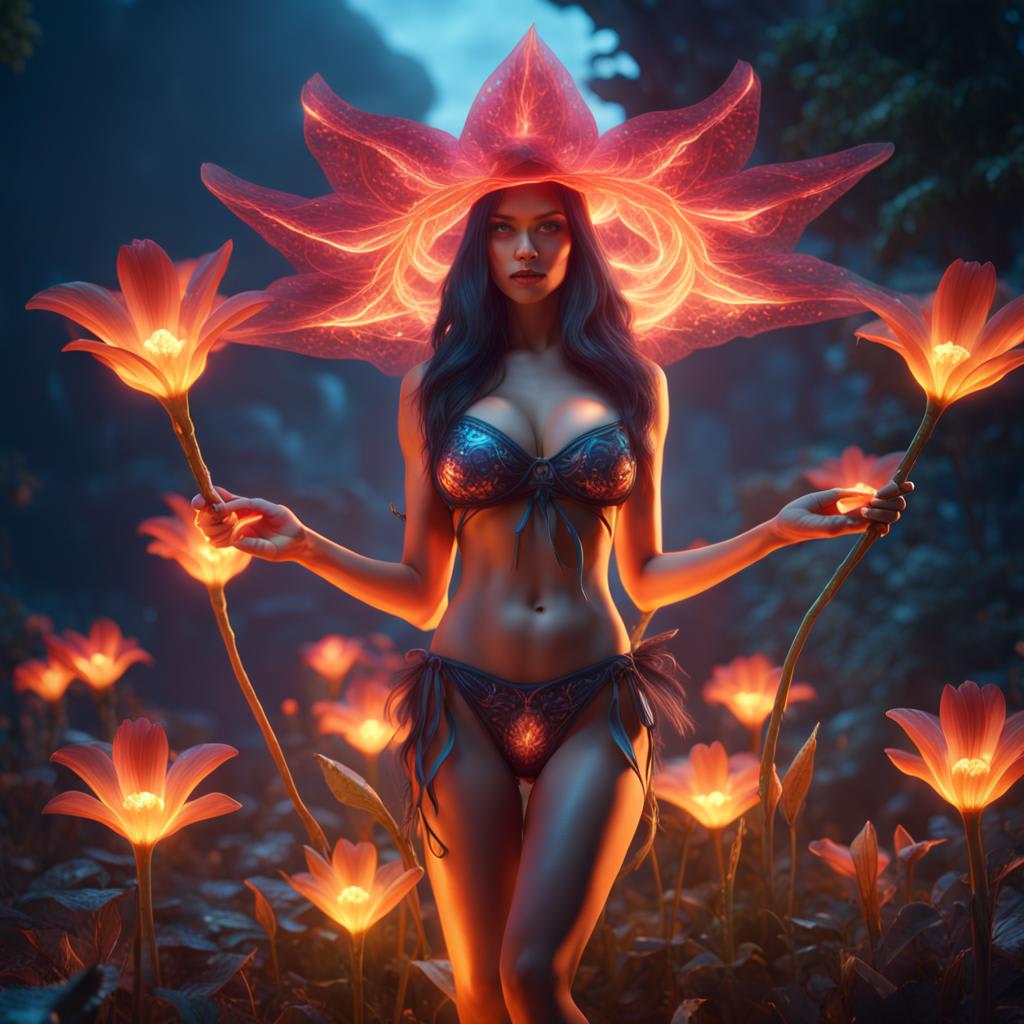 An AI Creation By The Author
Introduction
I entered the picture for this piece in a Nightcafe daily challenge. The text for creation was this:
"glowing magical flower held by a beautiful witch in a bikini"
After the challenge finished I got this message.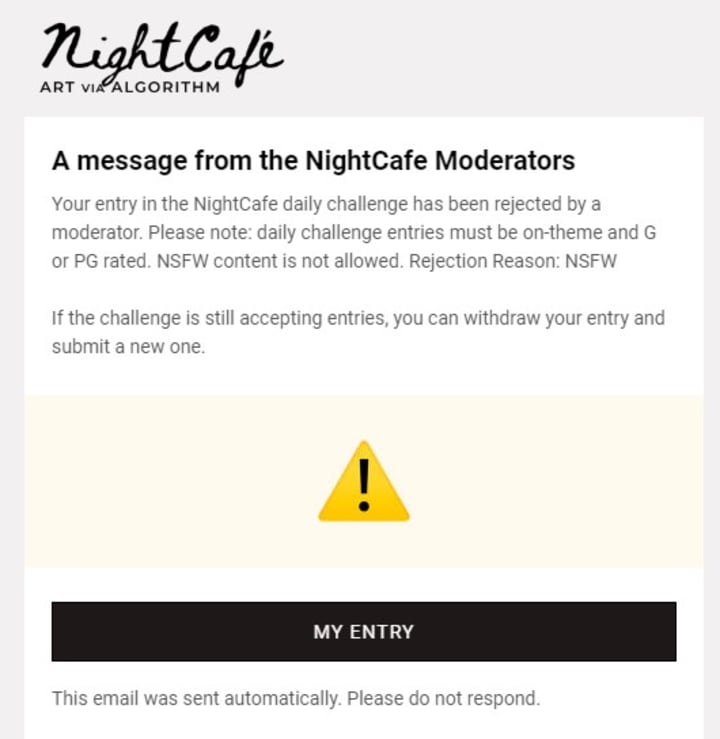 and the challenge page said this.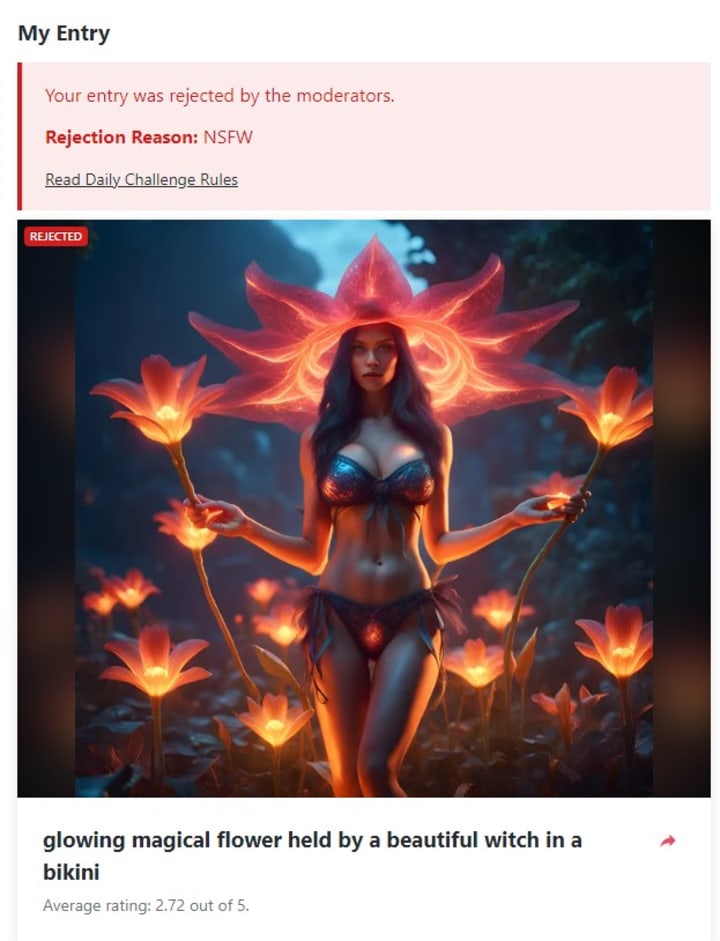 The picture was generated by Nightcafe and accepted for the challenge, so the rejection was a little late. I have no issue as such with this but believe the rejection should have been immediate.
NFSW has a a couple of interpretations "Not For Showing Wife", "Not Safe For Work" or, apparently :
NFSW can also refer to the "Need For Speed: World" driving simulator game, which was popular from 2010 to 2015.
This got me thinking about the patriarchal and puritanical treatment of women and their bodies.
I don't think my image is NSFW, I have no problem sharing it with people, but if it offends you please let me know why, and if you are fine with it, also please let me know why.
The music is "They Came For You" by Jordan Reyne because it seems to me that women are continually targetted for just being female.
Why Is It NFSW?
Women's bodies are continually sexualized for advertising and male gratification. The follow up from that is that any woman who is not fully covered is being slutty and pornographic, although I agree that if a woman is called a slut it is because she is acting like a man.
That horrible racist misogynist toad Farage said he loved burying his face in the cleavage of any woman on an episode of "Have I Got News For You" but then told women feeding their babies that they should cover up because he found it offensive.
And NFSW is almost saying that such an image is offensive.
Things that I find offensive are pictures of Kyle Rittenhouse with his assault rifle (or anyone other than a soldier with an assault rifle), what Israel is doing in Gaza, what Hammas has done in Israel, and many more things, but I am not offended by the male or female physique.
The thing is men can go topless but not women. In summer I see fat guys in shorts and nothing else walking to the pub, they don't impress me but if they want to do that cos they are comfortable then so be it.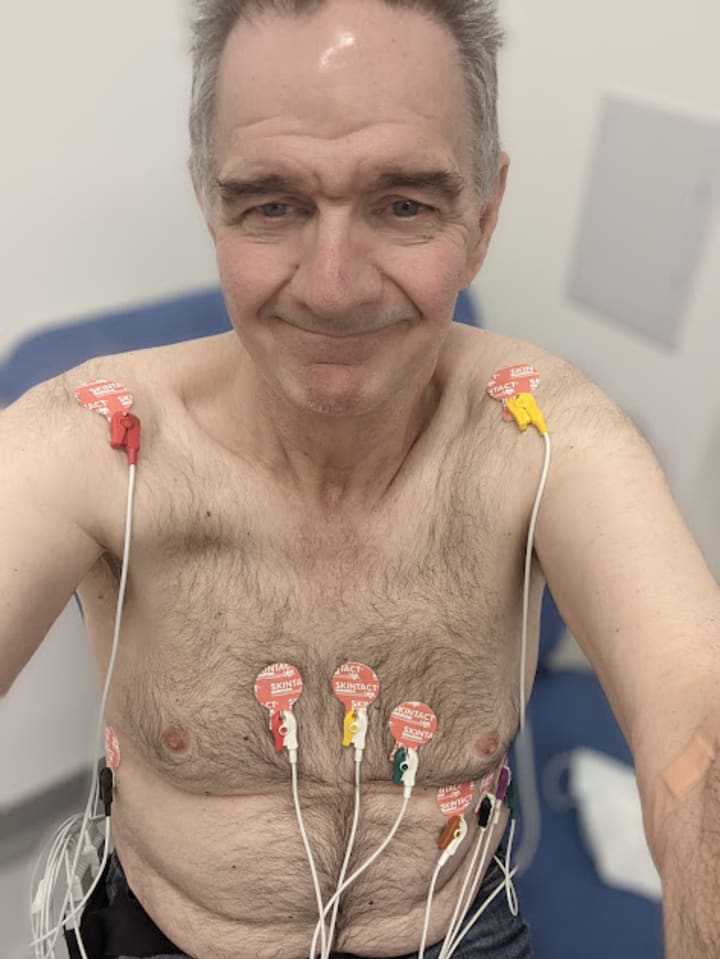 I know my body is anything but impressive but if a woman posted a similar photo of her body she would be shamed for it, which is an illustration of how ridiculous our so-called moral compass can be. This was before the cancer extraction.
I often hear men say that women are "asking for it" if they show any bare flesh. In my opinion, the only ones asking for it are the men who say things like that.
Women should feel safe and should not be treated as toys and chattels of the patriarchy.
My initial image that caused the kerfuffle, was how much more offensive is it that say She-Ra or Wonder Woman who my girls loved as kids and I never thought they were NSFW.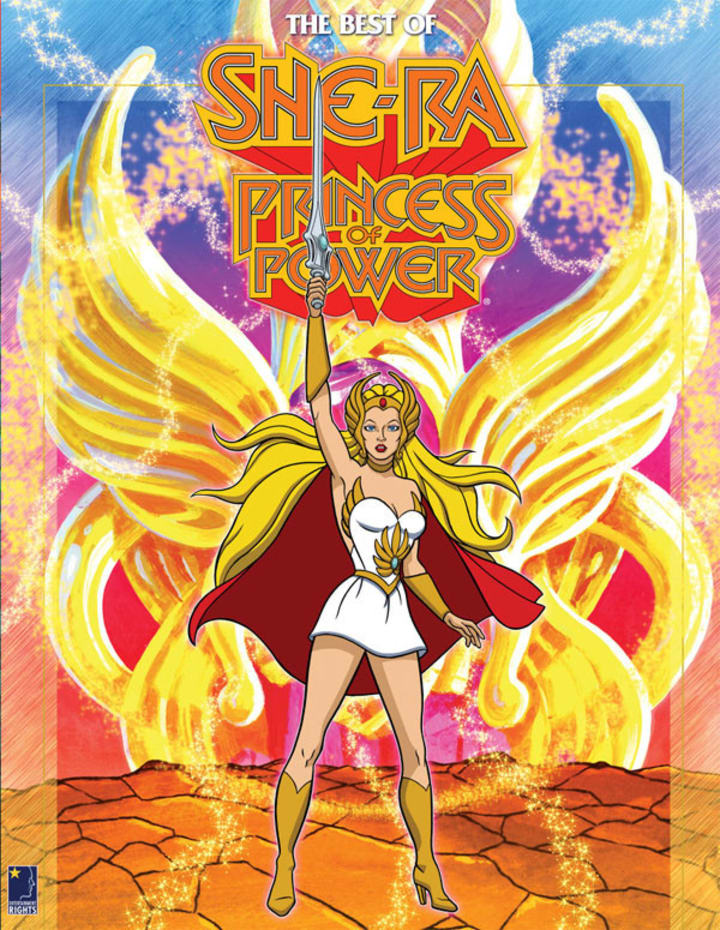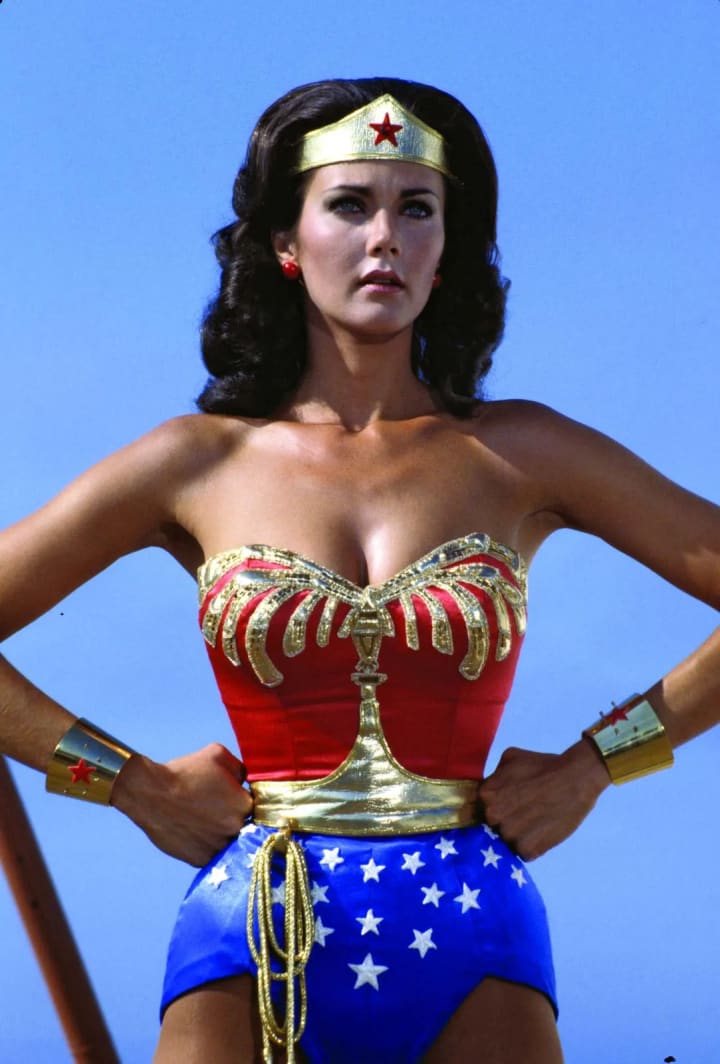 Really? are these offensive?
I once shared this IMDB link to the Peter Greenaway file "Drowning By Numbers" on Facebook, it got me a seven day ban.
Why? Because if you zoom in on the bottom of the picture you can just about see the outline of a female nipple. Obviously, the more explicit male one is fine.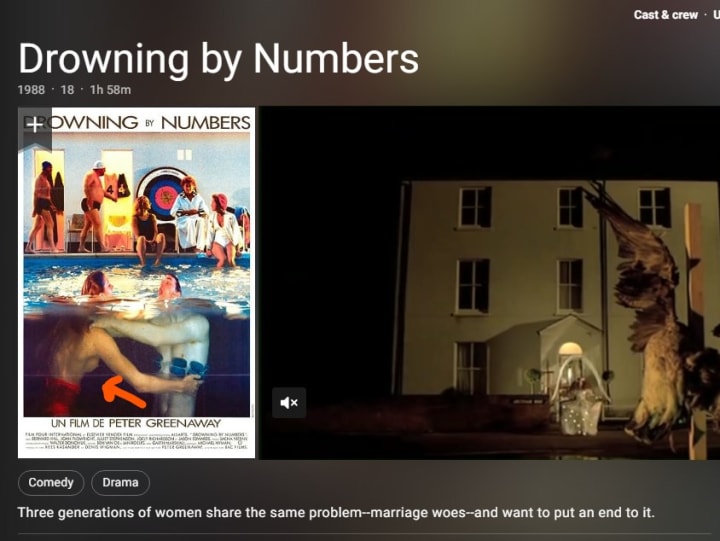 Conclusion
Some people look to be offended by almost anything, especially if they feel they cannot control it. So weak men hate powerful women because they have no say in how those women behave or dress.
I know I have probably strayed from the original reason for this post, but women deserve respect and should never be treated as something for men to play with.
I love to see strong independent women, and that his how I see my daughters and female friends, and I will always stand up for and defend their rights if they ever ask me to.
Reader insights
Be the first to share your insights about this piece.
Add your insights