How to Make $1000 a Month on OnlyFans
Tips and Advise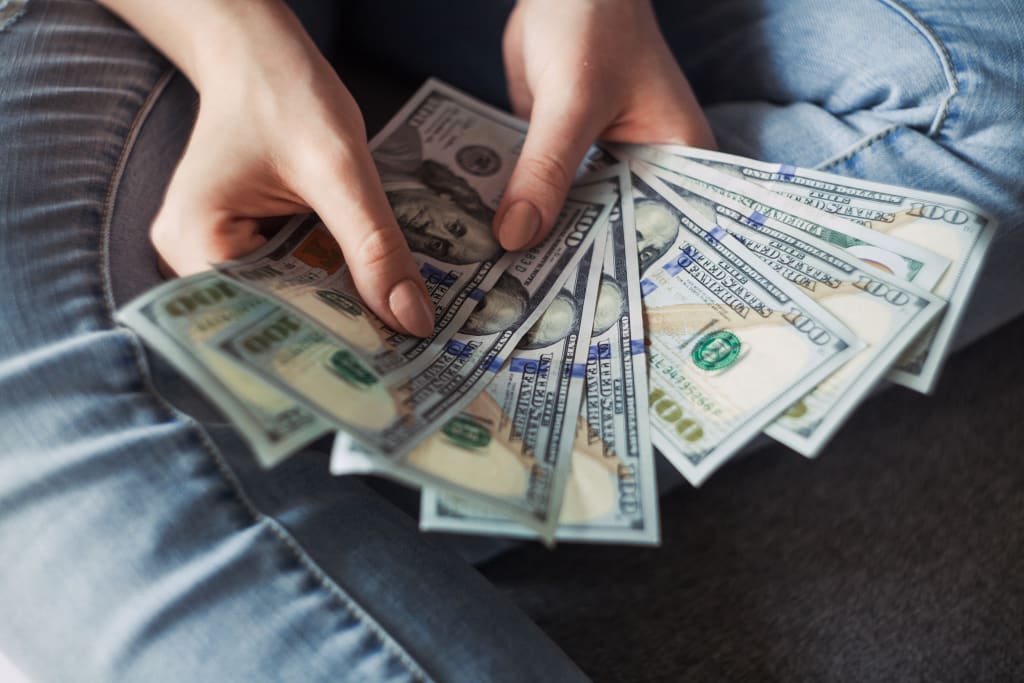 Unsplash
The difference between OnlyFans and other subscription platforms is that it allows sexually explicit content. Its revenue model is similar to camming sites that allow pay-per-view content and tipping on top of subscriptions. The brilliance of OnlyFans' business model is its simplicity and how it prioritizes content creators offering them to make an income out of their passion.
In fact, OnlyFans is one of the spaces in social media where adult performers have the flexibility to play with their content and make money. They can safely make money by creating adult images and videos and connecting intimately with their fans.
How OnlyFans work?
Yes, I know you are here to learn how to make money on OnlyFans, $10,000 a month, to be precise. But first things first. Before attempting to make money on the platform, you must understand the working of OnlyFans.
Well, here is how it works.
Start by creating an account on OnlyFans. And after that, it's all about getting subscribers. OnlyFans allows creators to hide their content until someone subscribes to their account. That means users who want to see the content must pay the model's subscription rate. A subscription fee ranges anywhere between $4.99 and $4.99 every month. The subscription bundles can last for 6 months or even 12 months.
Besides subscriptions, creators can sell premium content too. This might include a customized video or image set for a fan, but it comes at an expensive price tag. You can also offer special discounts to your loyal fans. This is how OnlyFans works. And the platform takes 20% of content creators' earnings to cover the cost of platform usage, tool offers, and other purposes.
Is it really possible to make $10,000 a month on OnlyFans?
OnlyFans already have a history of people becoming popular and earning $10,000 a month. For example, a couple who quit their jobs during lockdown claims they earn up to £10,000 every month dressing up as Tarzan and Jane on OnlyFans.
They swear that it is possible to make good money only OnlyFans, but it takes hard work. Lending their words: "We work 40 hours weekly to get content out". And plus, there involves a lot of promotion that involves an hour spend editing.
So making $10,000 isn't easy, but you are growing more and more with consistent hard work.
What is one thing that hinders your ability to make money?
One of the significant problem creators on OnlyFans and other adult subscription websites is that it doesn't give you the exposure you deserve. You might put all your efforts in and create the best quality content, but you fail to get the engagement you deserve if you don't understand how you must market yourself.
If you are looking for ways on how to make money on OnlyFans, focus on producing quality content and learn how to promote your OnlyFans account effectively across different platforms.
Make your presence felt on social media among your target audience and bring them to your OnlyFans page through posts that give a glimpse of the big business you do. To be successful in making money on OnlyFans, find out ways to promote yourself so that you can convert your fans to subscribers.
Best content strategies to make $10,000 every month on OnlyFans
Are you wondering about creative ways to make money on Onlyfans? So here are some of the best content strategies to make $10,000 monthly on OnlyFans.
Retaining your subscribers
What if you get 10 subscribers and only 1 out of them subscribers to your content the next month? You are losing that predictable income for the remaining 9, affecting your potential to make $10,000 this month.
Most content creators are losing more followers than getting more. Make sure you follow a content strategy and have a weekly schedule where you inform your audience when you will post so that they know when to expect your content.
Bring in more subscribers
More subscribers mean more opportunities to make more revenue. If you can't create and handle a social media plan, hire someone to manage your social media content strategy and help you grow your OnlyFans account. Plan ways to get more subscribers if your goal is to make money on OnlyFans.
Focus on using OnlyFans features
OnlyFans has several features to support creators who are looking for ways to make money on OnlyFans. Not just subscriptions, OnlyFans allows models to sell pay-per-view (PPV) content and custom videos and accepts tips on your images and videos. Plus, if your subscriptions are free, you can also make money through live streaming. Make sure you utilize all revenue channels to make your feed interesting and engaging to your audience.
Increase your subscription rates as you have more content
When you are starting out, set your subscription rates to the lowest, as you won't have enough content to monetize. Then, as you create more content, you can gradually increase your subscription rates. If you have hundreds or thousands of images and videos, you can set your subscription prices to $30 or more monthly from new followers as you now have enough content to attract them.
So what is the best subscription rate you need to adopt if you are looking for the best way to make money on OnlyFans? Go for a minimum rate when you have less content and up your prices when you have at least 100 videos on your account.
How to make money on OnlyFans?
Realistically making millions within a short time isn't really possible unless you are a known celebrity making the entry to OnlyFans. But is making thousands of dollars to establish a career possible? Yes, it is possible if you are out in the heard world.
Here is what you have to do:
Source the best equipment you can afford and make sure you use it in the right way.
Update your bio up to date, and choose the best profile and banner images and videos to attract new subscribers.
Promote your account by employing the best marketing strategies for all social platforms you use. Make sure you stick to it consistently.
Engage with your followers daily. Chat with your followers and make them feel it's worth renewing your subscriptions.
Keep posting and posting! Keep creating fresh content to receive continued subscriptions from your existing follower base and to show your potential customer that your account is worth subscribing for.
Take a unique career approach: As OnlyFans is an adult subscription platform, you might think the platform just hosts NSFW content alone. But the opposite is true. The site has content creators across genres from musicians to chefs and sports persons and whatnot. If you don't like selling adult content, look for a niche like fitness, entertainment, cooking dishes, or even selling erotic content without showing your face.
Conclusion
OnlyFans might look like ago nude and get-rich-quick scheme unless you start using it. But it holds a lot of potentials if you are a creator who is brainstorming about main money on OnlyFans. You can make a lot of money on your own terms, either you are a new model or someone who is established and want to make more money and fame, of course.
Reader insights
Be the first to share your insights about this piece.
Add your insights