How to Sell Adult Content and Make Money
Top sites to sell adult content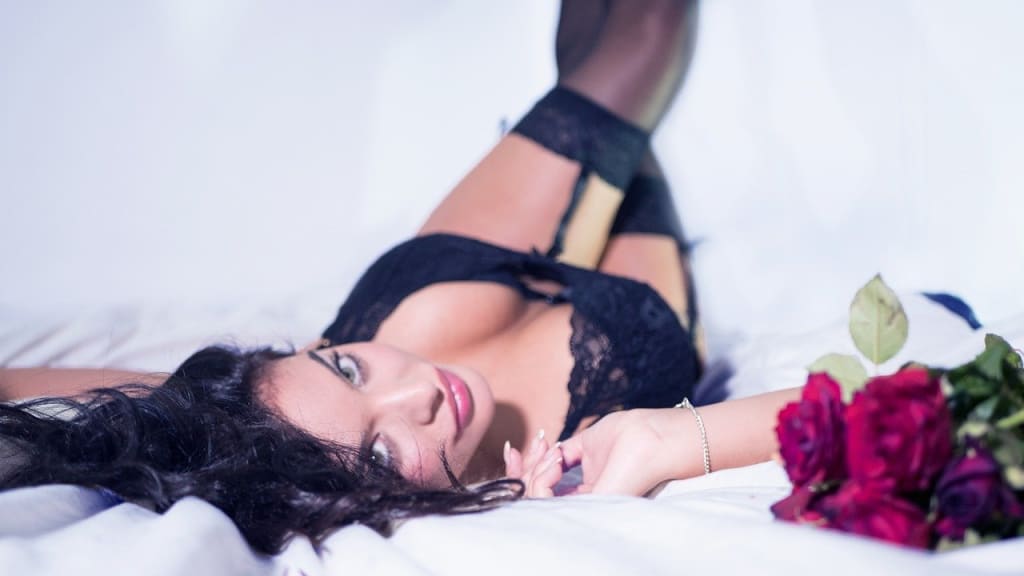 Pixabay
Everyone you know says you're the hottest person they have ever met! And you are confident to present yourself to people by communicating with them online. If this sounds like you, you can sell adult content and make money!
Adult content is more popular than ever, all thanks to social media. No, I'm not talking about Facebook or Instagram but about adult content creation platforms like OnlyFans, Patreon, etc.
The young and sexually active people who weren't able to meet up in person spent a lot of time online enjoying more nudes during quarantine. If you are daring and have a passion for making pictures with your body, this blog will guide you on selling private content.
Everything you need to sell adult content
Let's begin by listing all the things you need before you get serious about selling private content on any platform.
You need a large social media following
Your followers on social media don't have to be your fans; they follow you because they like you. Having a great following on social media will help you convert them to your fans on platforms like OnlyFans. Use adult hashtags when posting on social media and follow fellow creators who make a living by selling adult content.
As your follower base grows, you can start posting content on platforms like OnlyFans. Make sure you provide your social media links on adult platforms so that your fans can keep in touch with you out of that space. Regularly post free stuff which works as a teaser content that helps you bring in more fans.
You must know how to set prices
If you are new to selling adult content, the first thing you need to consider is to set the right price. Consider how much the average models on OnlyFans make and scale it down to calculate how much they would make on a weekly basis.
Some adult creators even make over $1500- $15,000 every month. When calculating the prices, consider the commission rate the platforms you join deduct. Some adult content creator platforms deduct a 50% of your earnings, but most services deduct a 15%- 30% commission, and allow you to keep the rest.
You ought to keep the rest
Set a subscription price that justifies the type and quality of content you offer. In addition, you can make more money by doing live sessions, special request videos, from tips, and many more ways.
You need some business skills
When selling adult content, it is excellent to learn some basic business skills as you need to market heavily to promote your offering, even if you are great at what you do.
Think of your services as running a full-fledged business; you need to think about the fundamentals of growing a business and making a profit. Pricing, promoting, and branding are crucial.
Other skills you need to sell adult content
If you want to sell adult content, you can get started with a smartphone camera, but it is recommended to have the following. The more professional your content is, the better it would be.
Basic videography skills: Learn just the basic stuff of creating a good video, where to place lighting, the right Camera angles, and more. You will find free videos on basic editing on YouTube.
Editing skills: To produce great quality content, you must be good at basic editing skills and choose the software you like.
Consistency: This is where most content creators struggle. It might be difficult to beat the competition when you start selling adult content. If you don't remain consistent, it might become difficult to be recognized. Make sure you post a few pics and videos every day.
Learn how to make good previews: Previews are critical in promoting your adult content. If you want to sell adult videos and make money, learn how to make appealing previews. Make sure it is as eye-catching as possible. Create a story without telling how it would end. This helps to build curiosity among your fans.
Invest in good quality camera: Choose any camera that allows you to record videos in 4k. If budget is a constraint, get a used camera which comes at a very reasonable price.
Sites to sell adult content
If you want to sell adult content to your dedicated fans, here are some suggestions that are perfect for growing your fan base and making money.
OnlyFans- The best choice for established adult performers
OnlyFans is one of the most popular content creator platforms dedicated to adult content that works on subscriptions where users have to pay money to unlock the content. If you are an established sex worker or a porn star and don't know where to sell adult videos, OnylFans can be a great pick.
Pros
Allows creators to sell adult content directly to followers.
High traffic due to the fame of OnlyFans.
Unlockable pictures, videos, and live streams.
Monthly subscription packages, tipping, and other revenue streams.
Referral programs for creators to make more money.
Cons
You need an established follower base to make a good amount of money and deduct a 20% commission.
ManyVids- Ideal for amateurs
With a distinct look to it, ManyVids is a popular platform that is ideal for video hosting and live streaming where people can monetize their adult content. It is a sort of eCommerce store just for adult models, performers, and entertainers.
With over 3 million active users and over 10 million visits every month, it is one of the top 250 adult sites in the entire world.
Pros
Ideal platform for amateurs and girls next door.
Sell videos or live cam shows.
Advanced filters for users
Cons
Not as popular as OnlyFans or other sites.
Patreon is another content creation platform you can use to sell adult content. Patreon allows fans to support their favorite artists and models by subscribing to their content for a fee. In exchange, they get exclusive content opportunities to communicate directly with their favorite creators and any other goodies that the creator sells.
Content creators can set up tiers when running subscriptions.
Pros
Creators get paid regularly.
No upfront cost for creators
Can connect a Patreon account to PayPal or bank for easy fund transfer.
Cons
Deduct commissions.
Takes a 5% credit card processing fee.
Conclusion
If you want to commit to selling adult videos to make it a profitable job, there is a scope. Not everyone is making big money, but adult content is in demand, which increases the chance of making high profits if you are willing to put in hard work. Only the best who have the determination and visions to sell the plans through will find success.
Reader insights
Be the first to share your insights about this piece.
Add your insights