OnlyFans Top Creators: 8 Of The Best Content Creators Right Now
Best Content Creators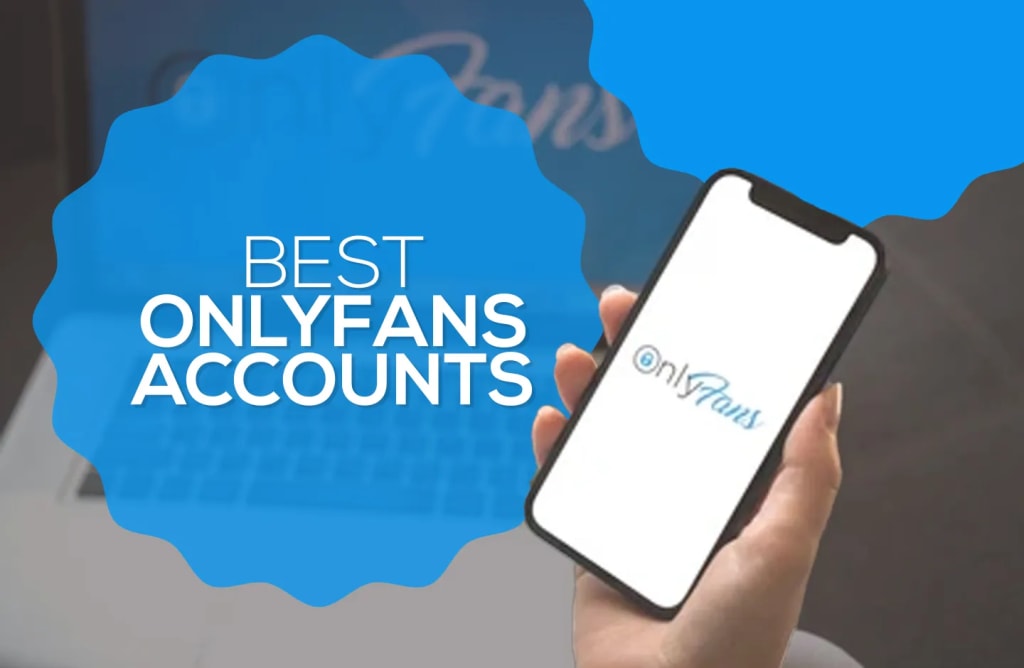 OnlyFans, the most popular adult content creation platform, started out small, but thanks to the pandemic, it has grown to amass a huge following- Including both content creators and subscribers. Back in March 2020, OnlyFans had just 350,000 content creators, and now the platform has over 170 million users and 1.5 million creators.
Being an Uncensored subscription-based platform, it allows high-profile adult influencers and everyday users to reveal themselves in pretty much any way they like to be. From Bella Thorne to Mia Khalifa, top OnlyFans creators deliver content to their fans on their own terms and make serious money. The interesting fact, which is no surprise, is that most top OnlyFans creators are females. But there are a lot of male models and performers who are building their subscriber base and making millions.
Top OnlyFans Creators and Top Earners Too
The "so called" OnlyFans fever started off with famous model and actress Bella Thorne making $1 million after a day of signing up to the platform. There is no surprise that Bella Thorn's OnlyFans page being #2 on the list of OnlyFans top creators.
As many celebrities have mass social followings, they naturally become the top OnlyFans creators. However, it doesn't mean content creators who aren't popular should be intimidated. Instead of viewing them as competitors, you can always gain inspiration from the success stories of the best OnlyFans creators to motivate and guide your joinery in making money with OnlyFans.
Here is our list of 8 top OnlyFans creators right now.
Blac Chyna
Angela Renee White, popularly known among her fans as Blac Chyna, the famous model, was involved in relationships with Rob Kardashian and Tyga. When joining OnlyFans, her subscription fee was high, which was lowered to $19.99 per month. Her exclusive content includes X-rated images and videos catering to specific fetishes like Feet.
Blac Chyna posts different varieties of content, including content customized to people with fetishes. While it isn't the most prolific poster, even with 132 posts, subscribers can get the money's worth.
Monthly fee: $19.99 per month.
What she earns: $20 million per month.
Bella Thorne
Bella Thorne who is one among the most popular OnlyFans creators who set a record on adult content social platform OnlyFans. Earning $1 million on her first day on the platform, she made up to $2 million in earnings. But things took a turn for this OnlyFans star when she started a controversy after joining the platform as some of the posts were promoted as nudes, but they were just lingerie pics in reality.
The former Disney currently offers free subscriptions through her revealing content that comes at a premium price.
Monthly fee: Free.
What she earns: $11 million per month.
Cardi Bi
The popular hip-hop artist Cardi B is also one among the most popular OnlyFans creators. With over 101 million followers on Instagram, she has been one of the top earners since her debut on the platform. She has elucidated that the reason she joined OnlyFans is to talk specifically to her fans. Her account on other social platforms deals with generic content, but she makes sure her subscribers in OnlyFans get "behind-the-scenes and intimate moments with her fans.
Monthly fee: $4.99 per month.
What she earners: $9.34 million per month.
Mia Khalifa
A popular webcam model, media influencer, and former adult performer Mia Khalifa is one among the top OnlyFans creators who is also one of the top earners on the platform. On OnlyFans, Mia Khalifa offers exclusive content that is spicy yet safe. Being a former Pornhub star, Mia Khalifa says building a massive following on TikTok inspired her to start her OnlyFans page.
She boasts $32 million on TikTok, the majority of whom are females, and she believes that it is a safe and fun platform.
Monthly fee: $11.99 per month
What she earns: $6.42 million per month
Erica Mena
Best known for her appearance on the famous reality show Love & Hip Hop: New York, Erica Mena is a popular name in the American TV industry. Being a popular name, she leverages her large Instagram following to bring traffic to her OnlyFans page.
This Jennifer Lopez look-alike contestant earns a lucrative monthly income of $4.49 million even if her subscription rates are high.
Monthly fee: $25.99 per month.
What she earns: $4.49 million a month.
Safaree Samuels
The hip-hop star Safaree Samuels who was a former partner to Nicki Minaj is now married to one of the most popular OnlyFans creators Erica Mena. As a popular American Rapper, entrepreneur, and TV presenter with 3.2 million followers, subscribers are willing to pay a monthly fee of $15 to access his content.
Monthly fee: $15 per month.
What he earns: $1.91 million a month.
Jem Wolfie
The Aussie fitness model and influencer Jim Wolfie is one of the best OnlyFans creators who is famous for her "lewd content." Her fans are more than willing to pay for her exclusive images and videos.
Monthly fee: $5 per month.
What she earns: $900k per month.
Belle Delphine
Belle Delphine is one of the top OnlyFans creators who used her pixie-girl personality to entertain her fans. While her earnings are not exactly clear, there are reports that she makes around $1 million from her OnlyFans account alone.
Monthly fee: $35 per month.
What she earns: Around $1 million.
Conclusion
If you are looking for top OnlyFans creators, check out the eight listed creators. While subscriber numbers aren't officially published and might be changed as you read this blog. Of course, you could be on top of someone's list if you put in real work. Good luck with your journey towards becoming the top among OnlyFans accounts.
Reader insights
Be the first to share your insights about this piece.
Add your insights