Justforfans Vs OnlyFans: Which is Best Platform for The Creators
OnlyFans Alternative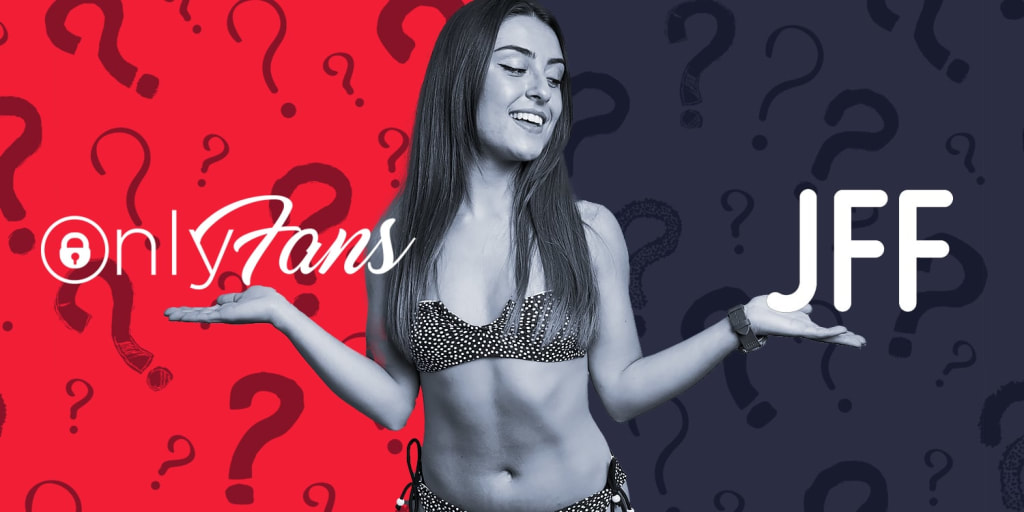 The last couple of years has witnessed a sexy online revolution of different sorts driven by the rise of adult subscription sites like OnlyFans. As more creators are joining the bandwagon, alternative platforms are growing built specifically with filth in mind, and one of them is JustForFans. So what is JustForFans? You will get to know in a while.
The premise of these content platforms is simple: Content creators upload pictures and videos, set a paywall price and subscribe come trickling in for exclusive content. There are a few bonuses on the fan's end, too. Not only do they get exclusive clips, but they also get the opportunities to chat with models and request customized DIY videos.
What is JustForFans
JustForFans is an adult content subscription platform built by a former sex worker Dominic Ford. While it is not a common and popular name like OnlyFans, it is gaining more recognition in the world of adult content platforms.
The main goal of JustForFans is to be a better platform for adult content creators where models and sex workers can directly engage with their fans giving them what they want and making money through it. The appealing factor of the platform is exclusive content created by models like their images, erotic videos, etc., which can be accessed by paying them.
What makes JustForFans unique from other membership-based content creation websites is that it allows some of the otherwise banned kinds like water sports, age play, and asphyxiation, allowing models and their fans to play around with their wild fantasies.
JustForFans Vs OnlyFans
The biggest and the most critical difference between JustForFans vs OnlyFans is that the former was built with just adult performers and models in mind. The founder of the platform knows exactly what the performers want, what will help them generate greater revenue, and offer fans what they like. To understand what is JustForFans and how it differs from OnlyFans, let's look in-depth into how both works.
JustForFans Vs OnlyFans: Fame and traffic
As OnlyFans is a rather popular platform (One of the major reasons for it is the platform is used majorly by celebrities and popular models) than JustForFans, the former is more known to the audience. Content creators on OnlyFans will be able to promote their content and provide a free preview to get exposure on the platform. However, they would still need to promote outside the platform using social media. This means that the more solid the social media following of a creator is, the better the performance would be on the platform.
When it comes to JustForFans, creators receive traffic through affiliate links. This also helps creators to make sales and more revenue outside their page. On OnlyFans, there is no affiliate link, it helps creators to generate revenue through money on content and tips.
JustForFans Vs OnlyFans: Which one is easy to use
Compared to JustForFans, OnlyFans has fewer features and a less bloated site. So it's obvious for people to think that OnlyFans is easier to use. However, with the JustForFans team constantly working on enhancing the UI/UX of the site, it has a broad range of features and tools for both content creators and subscribers. Creators have better control over their earnings as they can see their total earnings and which fans contributed the most through analytics. Hence, JustForFans is much easier to use along with more features.
JustForFans Vs OnlyFans: What content creators can do
This is where things get interesting. The features and tools content creators receive to interact with their fans and monetize their content is ultimately what makes an adult content creation platform appealing to users.
Let's see what JustForFans and OnlyFans offer their creators.

JustForFans Vs OnlyFans: Affiliate Programs and referrals
Both JustForFans and OnlyFans offer affiliate programs and referrals. OnlyFans features a creator referral program that everyone can use, especially for creators.
Whereas, JustForFans have an affiliate and referral program which is semi-exclusive for all users on the platform. However, it is unclear about the criteria that need to be met to join the affiliate and referral program. Here, OnlyFans get the edge as the program is open to all those who are interested.
JustForFans Vs OnlyFans: How much content creators get paid
When it comes to JustForFans vs Fans, both content creation subscription platforms deduct a percentage of the creator's earnings. Models on both platforms can make money from subscriptions, pay-per-view, live streaming, tipping, etc. OnlyFans deducts a 20% commission from the earnings of each content creator and allows them to keep 80%. Whereas when it comes to JustForFans, it allows creators to keep 70% of the money and take 30% commission to keep the site going.
Who wins the title? JustForFans or OnlyFans
At this point, it's pretty clear who comes out on top here. If you are a content creator or model who is new to the industry, OnlyFans would be the first choice. After all, it's the most popular platform used by the majority of creators. And if you aren't just interested in adult content but also in other areas like art, music, writing, photography, or any other niche, OnlyFans is the right choice.
Based on the fame alone creators can get more organic traffic. And if you are able to promote your OnlyFans account you will find success sooner. OnlyFans is the title winner for many reasons like generating revenue. The platform also allows models to go live from their page and connect with the audience in real-time. That increases the chance of making money.
Doesn't that mean JustForFans isn't good for creators? Absolutely not. Content creators who are exclusively into adult content can give the platform a try as it is an exclusive platform.
But you won't get a better return on investment like OnlyFans as the platform takes a great share of commission, 10% more.
Conclusion
In simple words, JustForFans is a more exclusive adult content creation platform where the goal of the platform is to offer a better experience for sexual content and related activities.
Unlike OnlyFans which supports a variety of niches and caters to a broader audience, JustForFans aim to make sex work every broader in terms of fantasies people have.
Reader insights
Be the first to share your insights about this piece.
Add your insights