How to Have Sex After Kids
Learning how to have sex after kids requires some creativity and a lot of flexibility.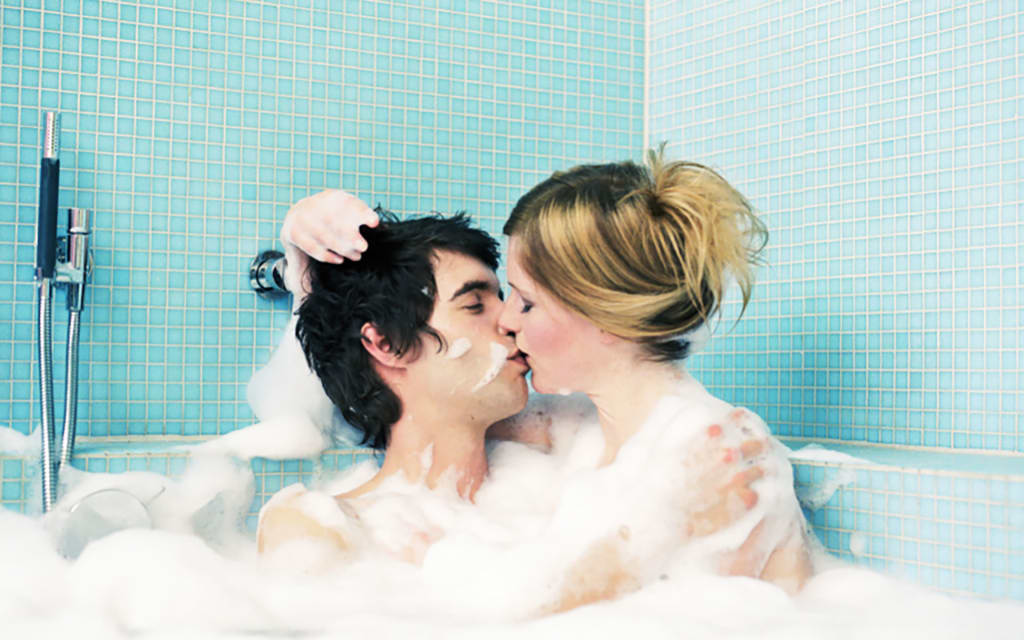 It's been months since the doctor has cleared you for sex, yet you can still count on one hand how many times you've actually done it. Your partner wants you, you want your partner, but the baby wants you both—all the time. And when the baby gives you a moment, you are either too tired or too busy to remember how horny you are. It never ends. Babies become toddlers and then, in the blink of an eye, they are kids. Kids are a tremendous deterrent to sex. They are there all the time. A little carpe diem and a lot of planning is what it takes to have sex after a child comes into your life.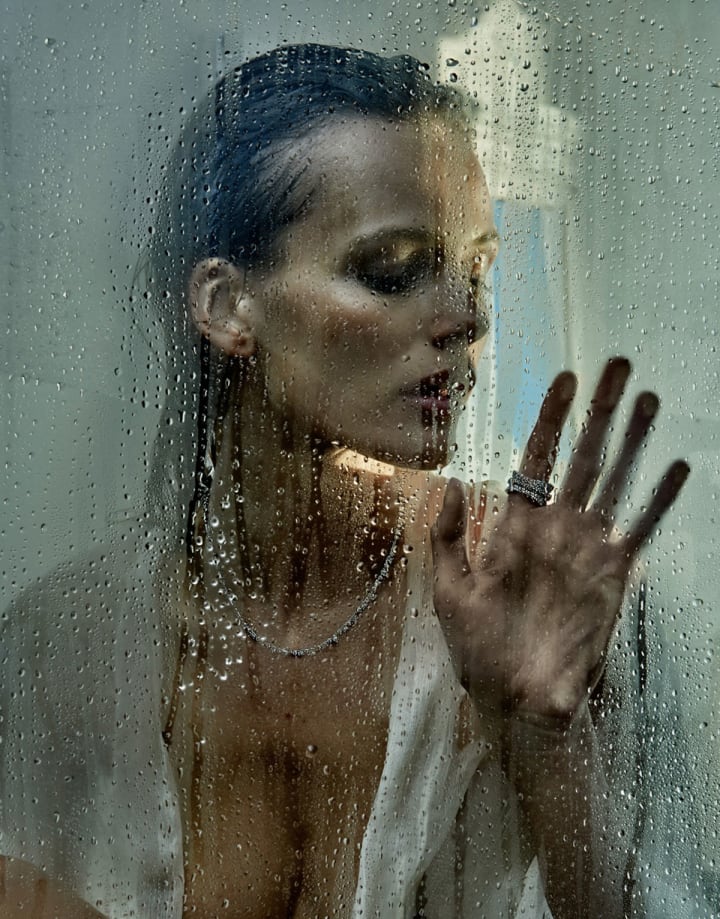 Early Shower Lovin'
Unfortunately for me, both of my children are early risers—like the 5:00 AM kind of early. Naturally, the whole "morning sex" idea has never really been an option for the hubs and me. However, I do know numerous couples who find morning to be the best for sexy time. From jumping in the shower before work to lazy love making before you even open your eyes, there seems to be no better start to the day than with a toe-curling orgasm.
All Hail the Pack n' Play
Call me a bad mother if you want, but the Pack n' Play is one of the greatest inventions of all time. Not only does it create a safe barrier while I mop the floors or make dinner, but it also allows mommy and daddy to have 5 minutes of alone time in the bathroom. Now, before you go threatening me with child negligence, let us cover the facts: my 8-month-old was completely safe, sitting securely in his nifty pen with all his favorite toys. We were a measly 30 feet away in the bathroom with the door open and the television on low. In the heat of the moment, any place will do. And we all know how I feel about bathroom counter sex…it's freaking delightful. We were so quiet and quick that after we were done, I was still able to start dinner without hearing a peep from my son's tiny mouth. Not only was this a great phase for us, but it also taught my son how to keep busy and play independently. Bam—two birds one stone— just make me the mother of the freaking year.
No Better Time than Nap Time
This is much easier accomplished when you are parents of one child. Trust me—I get it—who wants to fuck when you finally have a moment of peace and quiet? There are so many other things I could or should be doing: the laundry, the bills, or a shower... but SOMETIMES it's ok to skip the responsibility bullshit, lay your ass down with your partner, and indulge in some mid- Saturday sex followed by an afternoon siesta.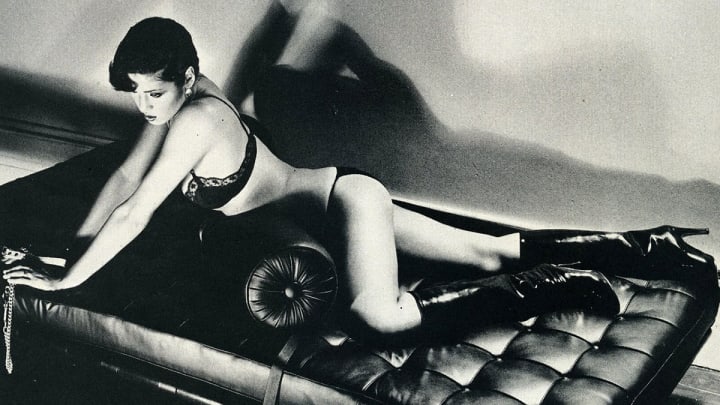 Skip the Bed, Shag on the Couch
Once bedtime rolls around for your child or children, you really have free reign to get freaky wherever you want. Please keep in mind that I am referring to infants and toddlers rather than 10-year-olds. Most moms like to take advantage of this quiet time by doing things around the house. We like to straighten up, do laundry, make lunches, or catch the latest episode of The Real Housewives of New York. We are exhausted by the time we actually get to bed. NO NEW MOM is going to choose sex over a good night's sleep. My advice is not to wait until you're in your bedroom to get freaky. Instead, sit down, enjoy the silence, and take things high-school style with a good make out session on the sofa. Whether you move things to the bedroom afterward—that's your business—but if you wait until your to-do list is completed, chances are you won't be doing much of anything aside from sleeping.
Quickie in the Whip
While adult vacations and overnight getaways are amazing for couples, they are not always realistic. Luckily for my husband and me, our good friends got married in Mexico a few months ago, forcing us to get on a plane and spend 3 days alone in Riviera Maya. However, aside from this particular most amazing treat, our time spent away from the kids is the occasional movie date or a quick bite to eat. Since neither of these plans includes a bedroom to shag in, sometimes one has to do what one has to do. And by that, I mean a quickie in the backseat or some good ol' fashion road head.
I may or may not have had sex in the Giant's Stadium parking lot last fall—not because I am an exhibitionist—but because I wanted to have sex. I knew once I got home to my everyday duties, that desire to devour my husband would be nothing but a distant memory. If the mood is right and the windows are tinted, don't come a knockin' if the minivan's a rockin'.
Lunch Break Special
For you parents who have children in preschool, school, or daycare, I would like to introduce you to the lunch break banger. This is a special lunch full of muffled moans and high adrenaline. Whether it's in your office or a quick meet-up at home, sometimes the only time you have is while the kids are out of the house. I know a lot of us commute, but there are also a lot of us who don't. Take me for example: I work from the comfort of my own home and my husband works in the next town over. Before my second child was born, I used to love making a pit stop on the way back from preschool drop off. It didn't happen often and it wasn't always like the fantasy porn he envisioned, but it was sexy as hell and something I'll never forget.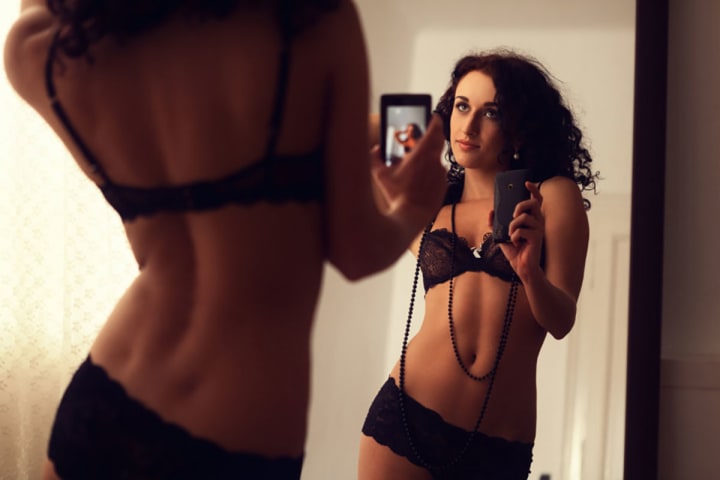 It's Not All About the Home Run
This advice may be obvious, but sometimes new parents need to be told the obvious. Stop concentrating on actual sex and start focusing on intimacy. Kissing, touching, hand jobs, and oral are just as important and still bring great pleasure. From pleasing yourself while the other one watches to good ol' hooking up and rounding all bases but home, there are still plenty of ways to keep the passion alive.
Get Your "Sexting" on
This goes hand and hand with my "It's not all about the Home Run" advice. Half the battle of sex-after-baby is getting your desire back. When a woman hasn't changed out of her yoga pants for 3 days and her hair is in a constant ponytail, she will most likely feel unattractive. This is where communication and complimenting comes to play, so dudes, listen up. Whether you use handwritten notes, emails, or sexy text messages, never miss an opportunity to remind your woman just how delicious she is. Send her a dick pic with "thinking of you." Just keep the communication open and throw in dirty talk whenever you can. Remind her how good she feels and how much you miss her sweet ass. I don't care what anyone says: women love to be praised, complimented, and adored.
The Great Co-Sleeping Debate
You're co-sleeping with your baby. If you don't know what co-sleeping is, then you probably don't have a baby. What are the rules when it comes to having sex in the same room as your newborn or infant? It is absolutely OK to partake in some couple action even if you have a baby sleeping in the same room. Now, if your little co-sleeper is in the same bed as you rather than in a rocker or bassinet, then I say it's time to invest in one for moments like these. You should NEVER hook up while your teeny offspring is laying right next to you. Not only is it dangerous, but it's also a little creepy! Take your tiny human, put him in his bassinet, and turn him toward the wall before you go at it. He won't remember a thing!
About the Creator
Sometimes offensive yet mostly sweet. Always honest and often vulgar. I'm a wife, MILF, and everyone's homey. From trends and sex to mom life and fitness, I tell it how it is and not how it should be.
Reader insights
Be the first to share your insights about this piece.
Add your insights