What to do to feed two pre-teen boys?
Hint, the answer is always pizza.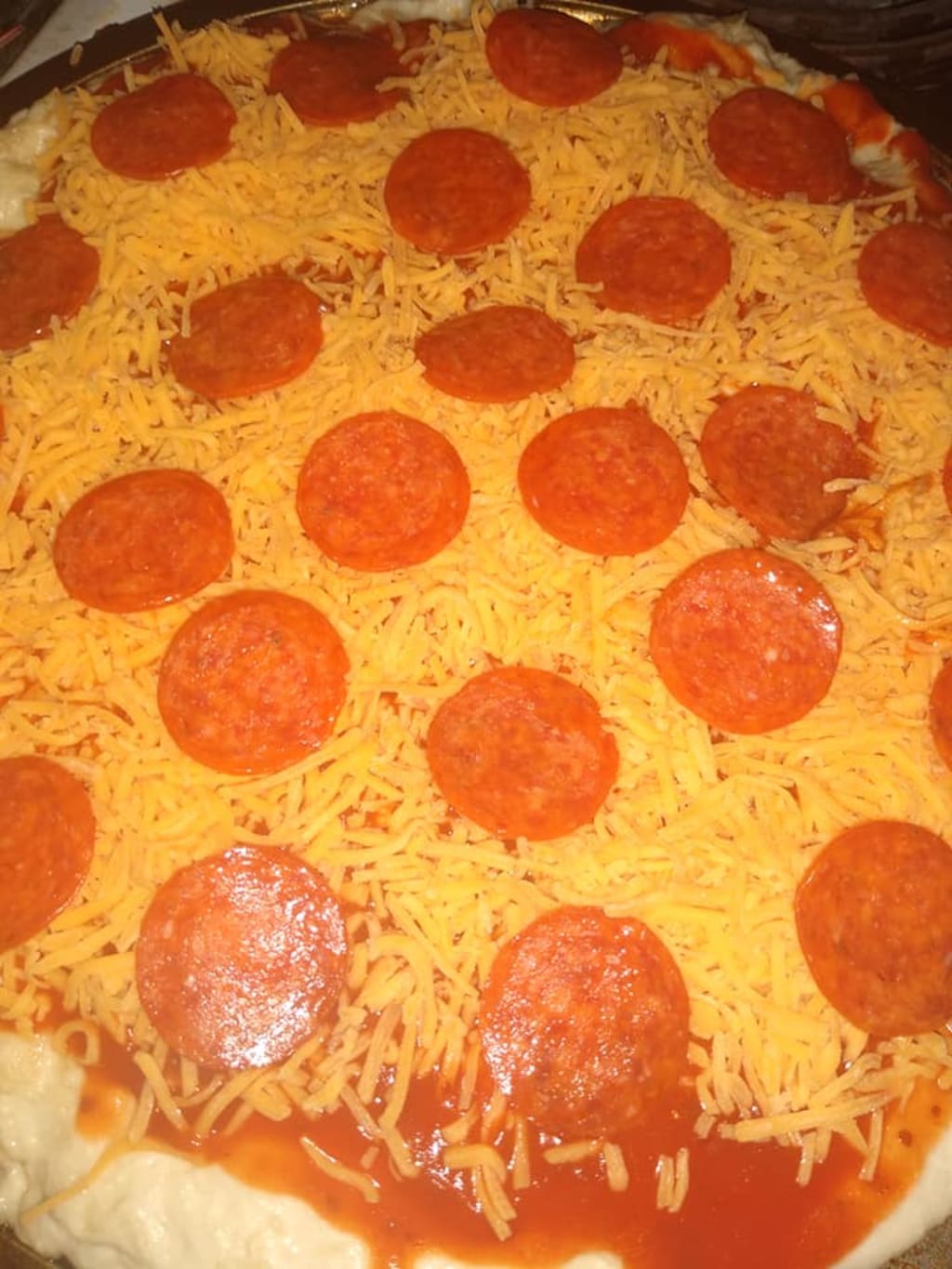 Our almost teenager has had a friend over since Saturday night. They are constantly eating, and since school has been out, I have had to explain that ours can't just sit in his room all day and eat all the snack foods in the house and play video games. (I just went in his room looking for a Xbox controller, and found a thing of Oreo's that was brand new and now might have eight cookies left in it, and half a bag of chocolate chips. I also found the popcorn salt. So I'm not exactly sure what they were eating.
That's all beside the point. Pizza is always something I can get our kids, and whatever mixture of friends they have over to eat. However, I didn't feel like spending the money to order pizza, so I made homemade.
I cheated a little bit, because it was after seven when I started out on this mission to make homemade pizza, and used a Chef Boyardee Kit as my base. The kits if you are not familiar with them come with dough mix, and sauce. Some of them come with a pathetic bag of cheese, but the one I used as my base last night was strictly dough and sauce.
Once I got the dough mixed up, and let it sit for the five minutes the box tells you to let it sit, I added the sauce and pulled the cheddar cheese out of the fridge. I know a lot of you are like cheddar doesn't belong on pizza. But it does, and it's good.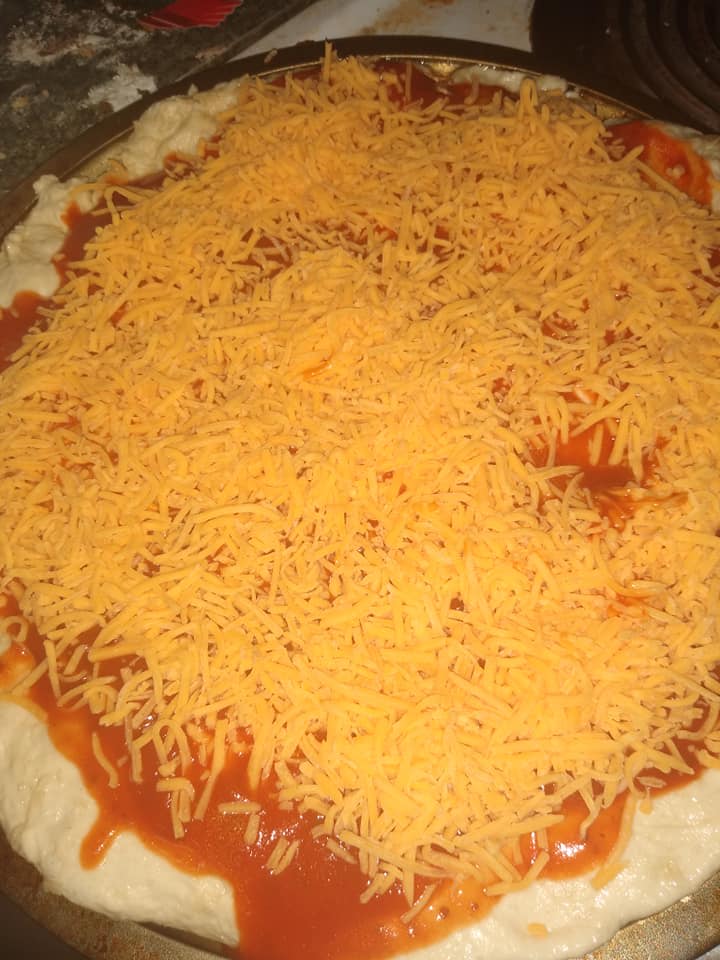 We always keep Pepperonis in the house, because we have dogs, and because well I have been known to throw them on a sandwich or use them in homemade Lunchables from time to time. So Those went on.
It was basic. If we order pizza we do the meat lovers, but I didn't have the energy to do all that. So we just did the basic pepperoni with extra cheese. It was good, it was eaten, and it was filling.
Best of all, it was way cheaper than ordering pizza.
I haven't made it in forever, but I used to get the crusts from Dollar Tree (they are actually really good and sell for $7 at Winn Dixie), a jar of Alfredo sauce and chicken and make chicken alfredo pizza. I just haven't done it in awhile, because the kids aren't crazy about alfredo sauce.
But there are literally a million different things you could put on a pizza, and its a great way to sneak stuff into a meal that kids might not eat on their own. Cover it with cheese, add some bacon and they don't notice the other stuff as much.
I have been toying with the idea of getting the personal sized pizza crusts from Walmart one night and grabbing a bunch of different toppings and prepping them so that the kids can make their own pizzas. It would be fun to watch what they make, and be a fun memory for them to be able to tuck away.
Pizza is one of those foods that just about everyone will eat in one form or another, cauliflower crust, gluten free, regular crust or even flavored crusts make it easy to find something to cater to even the pickiest of eaters. I saw on Facebook today something about a aspic pizza. That's a gelatin pizza. It looked interesting, but I can't say that I would run out and buy the stuff to make it and try it. Especially since I am by far the most adventurous eater in the house. But it's a fun thought.
About the Creator
A lot of ramblings about kids, art, food, pets, life and work and trying to make it all make sense.
Feel free to laugh at me and the dogs on Insta @dirtfloorfamilyliving
Reader insights
Be the first to share your insights about this piece.
Add your insights