Vegan Browned Butter Chocolate Chunk Cookies
(w/ toasted pecans because I'm not a monster)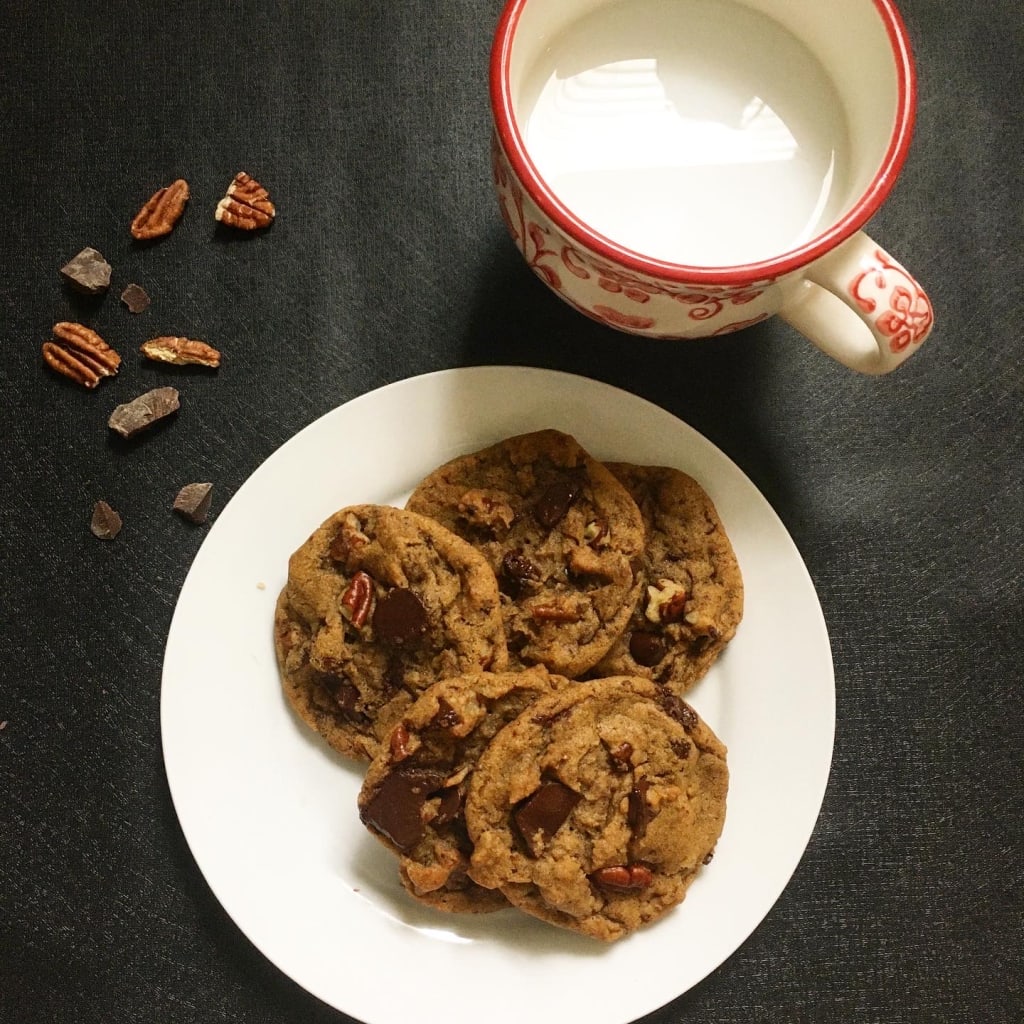 Vegan Browned Butter Chocolate Chunk Cookies - Best Served w/ Cold Oat Milk
Quarantine has definitely been hard on all of us. I never could have predicted that 2020 would start this way and I'm sure that the business closures and social distancing has brought some unwelcome stress into our lives. WE NEED STRESS RELIEF AND WE NEED IT NOW!
We all had routines that keep us sane, whether it was going to a spa, jogging in the park, or... if you're anything like me, I lived for a casual stroll through Whole Foods, just to see what was new.
Most or all of our outdoor self care activities have been put on hold for our safety, so this is a great time to pick up a new (indoor) self care routine or hobby. Baking something delicious and then eating it and realizing you have succeeded-- it's the best feeling! Eating good food releases dopamine, oxytocin and endorphins, and..... okay, that's not 100% true, but it CAN make you smile, and sometimes that's enough.
So here is my recipe for Vegan Browned Butter Chocolate Chunk Cookies. Since these cookies are vegan by nature, you won't need eggs or milk! But I do believe it's important to avoid frivolous trips to the grocery store during this time, so I'll offer substitutions for the commonly unprocurable ingredients in this recipe!
Let's Start Baking!!
It took me months to create this recipe and I have made it several times using all of the substitutions listed. So even if you have to sub quite a few things, I promise, you'll still construct some tasty cookies!
Here is what you will need: (Substitution options are in parenthesis)
¾ cup Vegan Butter (can sub 3/4 cup coconut oil or margarine)
½ cup Raw Pecans (can substitute raw walnuts or almonds, but pecans give your dough that 'browned butter' flavor!)
¾ cup + 2 TBSP Brown Sugar (can sub 3/4 cup white sugar + 2 Tbsp molasses)
2 TBSP White Sugar (can sub with more brown sugar)
1 Tbsp Milled Flax Seed + 3 Tbsp Water - combine and set aside to thicken. This is called a "Flax Egg" (can sub 3 Tbsp applesauce, or 2 Tbsp each of soy milk and vegetable oil)
1 Tbsp Vegan Mayo (can sub 1 Tbsp applesauce or 1 Tbsp vegetable oil)
2 tsp Vanilla Extract - optional flavor booster (if you don't have any, don't fret. Just leave it out!)
1 2/3 cups All Purpose Flour (can sub 1 cup cake flour + 2/3 cup bread flour OR 1 2/3 cups of Gluten Free 1 to 1 flour can be used!)
1 tsp Espresso Powder (or replace the flax egg liquid with coffee. This is a flavor booster and it adds some depth to the cookie, but if you don't have it, you can leave it out. )
⅛ tsp Baking Powder, this helps replace eggs - it can be omitted if you don't have any
¼ tsp Cinnamon, optional flavor booster (if you don't have any, don't fret. Just leave it out!)
3/4 cup Chocolate, coarsely chopped (can sub with chocolate chips)
STEP 1:
Heat vegan butter or coconut oil in a skillet on medium low heat. Once it has just melted, add in your nuts. Toast the nuts in the fat for 5 minutes, stirring occasionally. After 5 minutes, turn off the heat and transfer your nutty butter to a heat safe bowl. Chill it in the fridge for 1 hour to chill.
I know. I'm sorry, but this chill time is very important. Use that hour to stand on your porch with a cup of tea and watch the tumbleweeds rolls by, or rewatch your favorite episode of Tiger King. That hour will fly and I promise your taste buds will appreciate your self-restraint!!
STEP 2:
In the bowl of an electric mixer fitted with a paddle attachment, (or in a large bowl with a hand held mixture,) combine you chilled nut butter mixture, brown sugar, white sugar, flax egg, and vegan mayo or applesauce. Mix on medium low speed for 60 seconds. If you are using a handheld mixer, it may need an additional 30 seconds.
You're looking for a sugary, fluffy, pale batter that resembles the whipped chocolatey goop that Jenny made for Oliver in 1988.
Is it just me or does cartoon food look v good??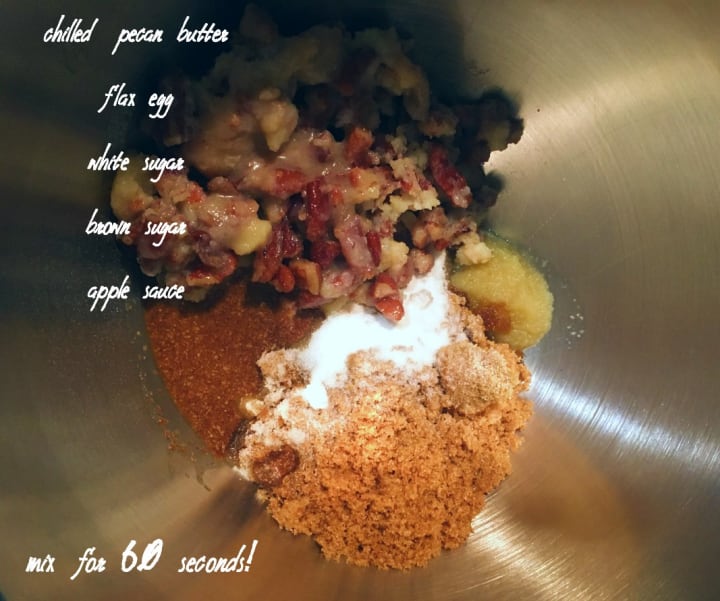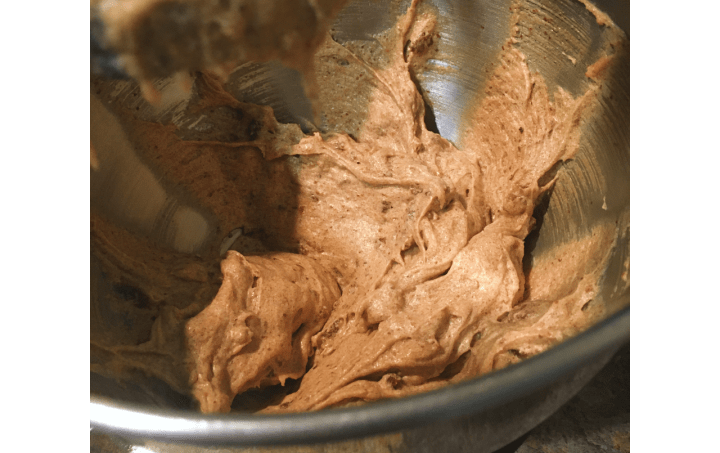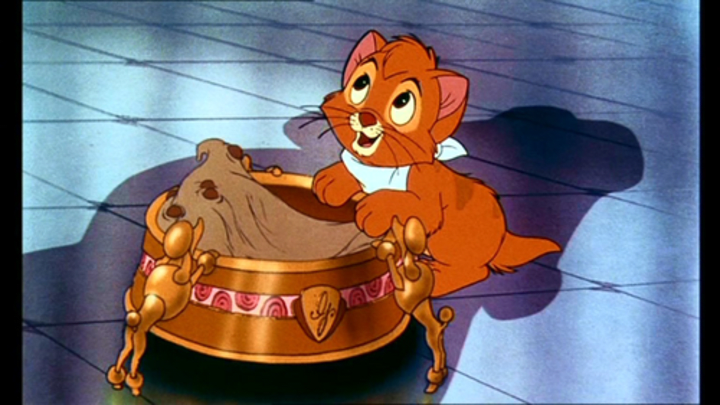 STEP 3:
Add all of your dry ingredients to your fluff and mix for 30-40 seconds, or until a cohesive dough forms and there are not super wet or dry spots! I did not have espresso powder, but if you have some, toss it in! Trust me, you won't regret it. It really enhances the flavor of the chocolate (with a little help from the cinnamon), and don't worry, your cookies won't taste like coffee.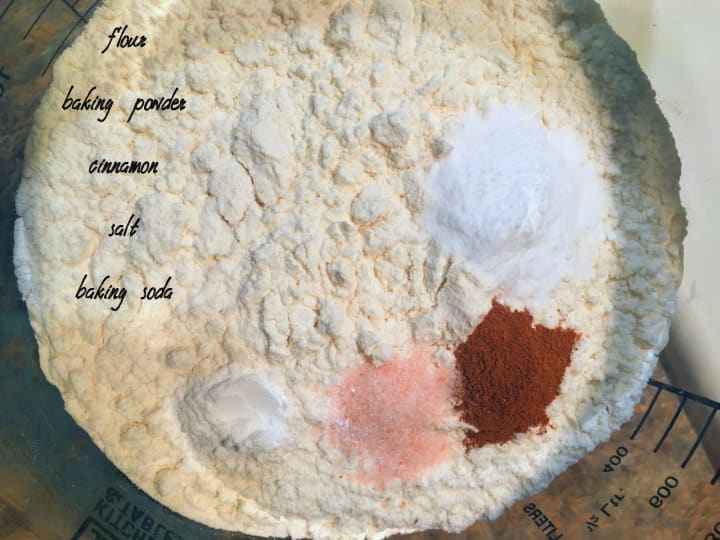 STEP 4:
Chop your chocolate.
I had a chocolate bar on hand, but if you don't, you can use chocolate chips. This is also prime time to be creative and embrace your inner chef. Toss in a handful of craisins or rolled oats. Even additional chopped nuts would elevate these to the next level! Toss your chocolate and other unique additions into your dough and mix for 15 seconds.
Make sure that you don't over mix your dough at this point. Once your flour is added, it is important not to agitate the gluten too much. That will result in very tough cookies, and while it's great to be one, you don't want to bake one. Trust me! *cringe....shiver*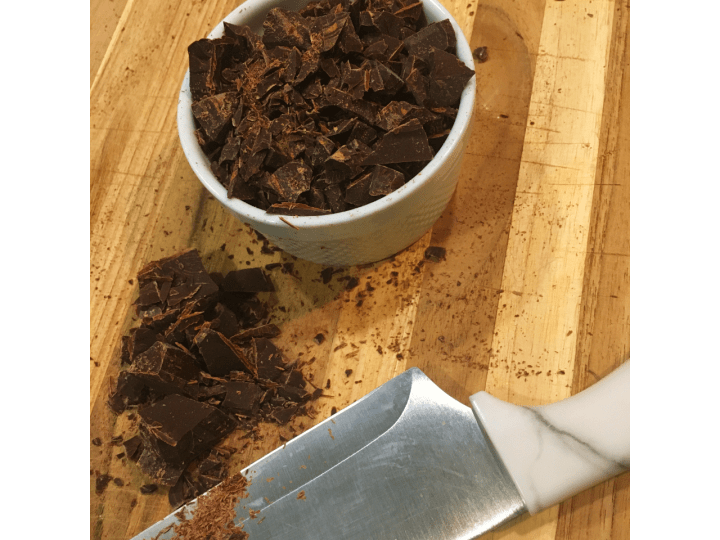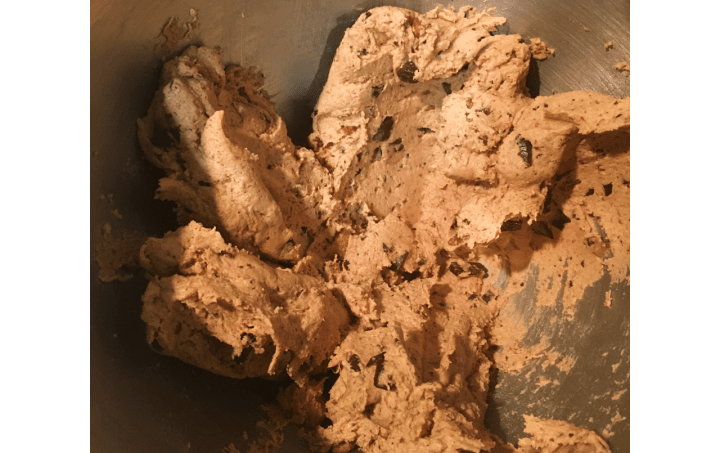 STEP 5:
Preheat your oven to 350*F (175*C), and line a sheet pan with parchment paper or lightly greased foil. While your oven is heating, chill the dough for 10 minutes. During this time, the gluten in the flour will relax and the cinnamon and espresso will become acquainted with the rest of the ingredients-- forming a perfect union.
Scoop rounded tablespoon-fulls of the lightly chilled dough onto your pan. They should be about the size of a ping pong ball. Leave about 3 inches of space between each dough ball.
Bake your cookies (for best results, bake on the middle rack) for 10 minutes. Make sure you rotate your pan after 5 minutes.
Allow your cookies to cool for 10 minutes -- I know! We are so close! Just 10 minutes! We don't need any unnecessary hospital visits for scorched tasted buds during this pandemic. Be honest, when your food is piping hot, can you really taste it?? We've come this far, don't give up now! Just wash your hands 5 times and come back!
STEP 6:
REJOICE! You did it! Your patience has paid off!
Pass the cookies around, give a few to the neighbors, or scoop and freeze your dough balls for up to 1 month! You can store fresh baked cookies in an airtight container for 2 days.
After 2 days, they become quite stale, so if you're not eating them all right away, storing balls of dough in your freezer for a quick snack later is your best bet! Simply let them thaw for 5 minutes and then bake as following the instructions above.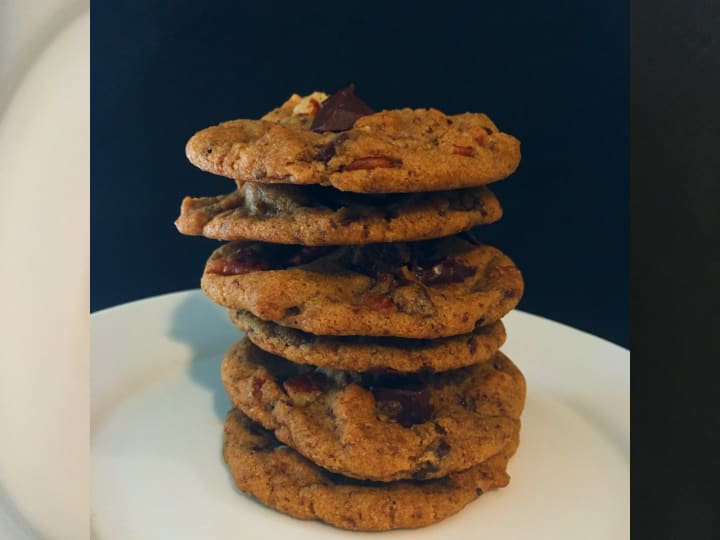 Thank you for baking with me! I hope you've found a new, calming self care ritual in baking! If not, that's okay too. At least you did a thing. During this quarantine, I've found that it's so easy to do nothing all day, but you did it! And the reward-- cookies!
Please stay safe, and stay healthy, and wash your hands!
I will try my very best to post more sweet and savory vegan recipes on this website, so stay tuned!
xoxo,
Destinee.