Today, Pilchard Pie Made My World A Better Place
Yes, I know what you are thinking. Trust me, when you read this, you will know why. It is part of so much more than the sum of its simple ingredients. It is decadent, warming, moreish, and more. I love it so much I had to share.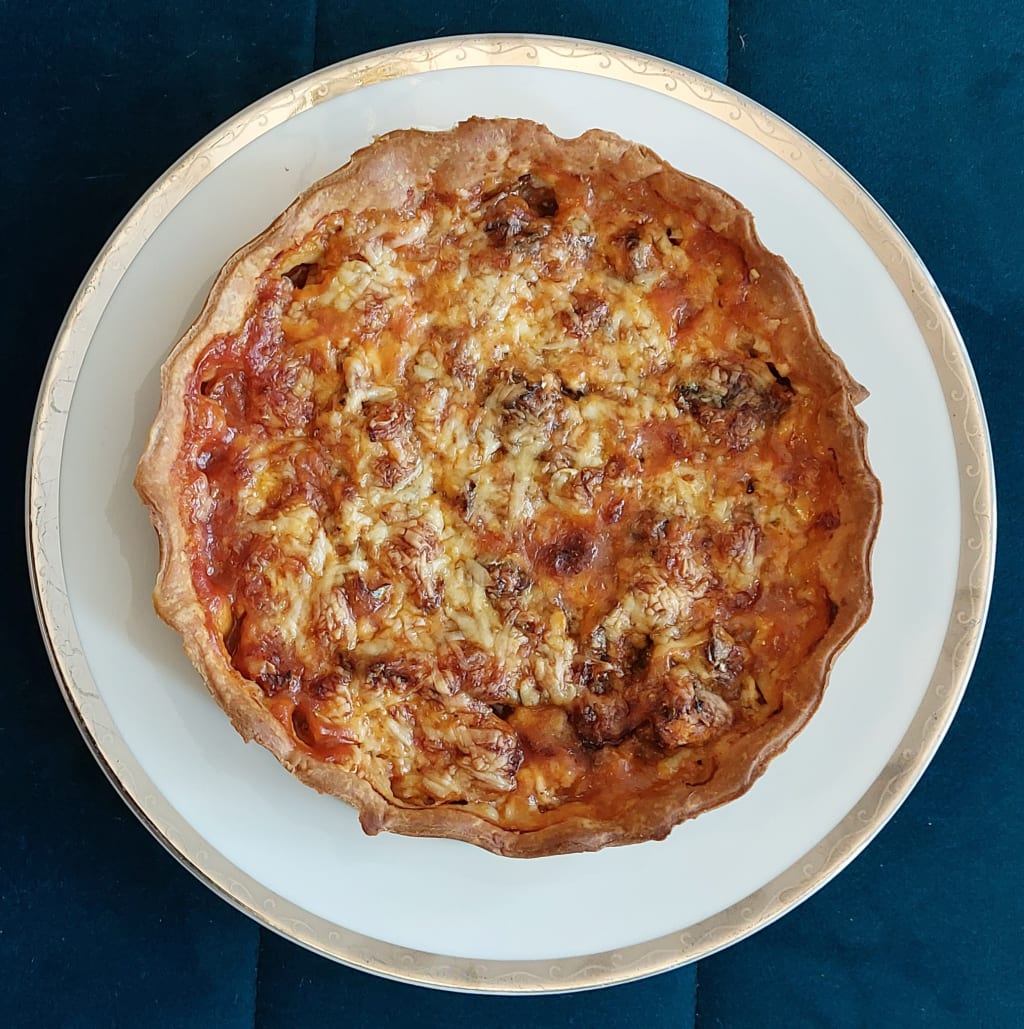 My Humble Pilchard Pie.
Alongside my love of writing sits a love of cooking. I find both creative endeavours deliciously therapeutic and rewarding. Today epitomises why.
Outside, the new November wind is howling around my house, and the skies are cold, heavy, and grey, threatening further exponentially inclement weather. I have spent the morning at my kitchen table on my laptop. The dog is fast asleep in her bed after returning from our bracing and windswept walk to school to drop my son off. My cat has not moved a whisker; he has sat all morning on the chair next to me, purring intermittently.
I have spent the last few hours revising and writing a chapter of my work-in-progress novel. I have been transported into the hearts, minds, and lives of characters that fascinate me. Characters that I have created, living a story that resonates deeply and profoundly with me. I have enjoyed both the challenge and the escape of it.
When I reach the point in my writing that I recognise will demand more reflection than production from me, I break off, and I take from my fridge the shortcrust pastry that I prepared last night. I roll it out on a floured surface and pop it into a buttered pie dish. I open a tin of pilchards in tomato sauce, a stalwart of my childhood mealtimes. I debone the fillets and pull apart the flesh. I place it in the pastry, grate a good chunk of mature cheddar cheese, stir it in and add extra on the top for good measure. I pop it in the hot oven alongside some potatoes that I shall bake ready for another day, happy that the heat I am using to cook has achieved more than one win.
Now, I have returned to my laptop to write this to share with you. The air is filling with a rich and succulent tomato and umami flavour. The dog is snoring peacefully. I have, to the left of me, a huge mug of English Breakfast Tea in one of my favourite sunshine yellow mugs. The rain starts to fall, tinkling against the window, the wind in fierce percussion.
I type, and I wait for my lunch to cook through.
An hour later, around the time it took me to make my cup of tea and write this, my pie is ready. I take it out of the oven. It is bubbling and golden. I remember the first time I had this pie, cooked by my mother, for a meal after school. It stirs connected memories, I feel connected to my past. I see my mum smiling, happy her brood was well fed. I think about saving some for my son for when he returns from school. I feel a warm glow rise within me in anticipation of sharing this with him. I wonder if he will like it as much as I always have. Whether he does or not, it does not matter; it will be interesting to discover either way.
I take a slice, sit and eat and think about the past, about today and about tomorrow. I plan to take one of the baked potatoes to work for my lunch, and when I pause for breath in the middle of what will be a frenetic day looking after the thousands of people who pass through my shop, I shall enjoy that added thoughtful gift to myself and reflect on how rich my life is and how much I have to be thankful for.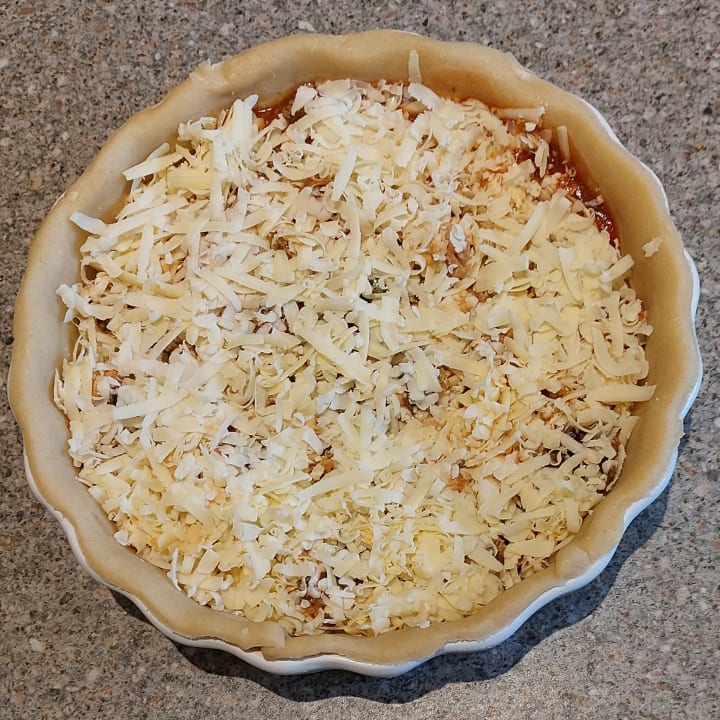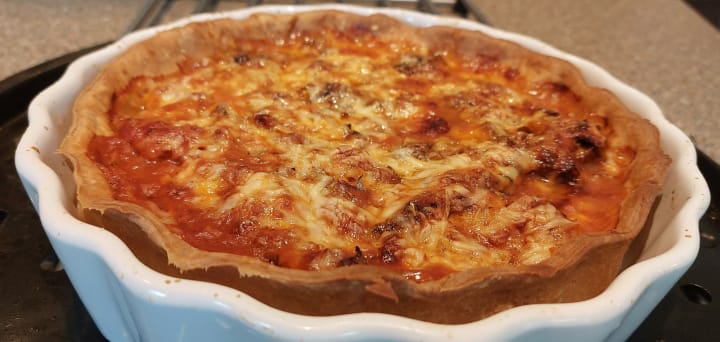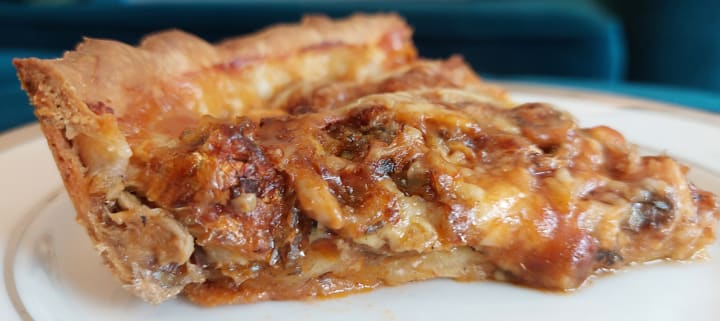 Authors Note:
This was inspired by the closed Nourishment challenge and a Vocal conversation with Donna Renee, a Vocal Creator and food blogger who encouraged me to share some recipes.
Although far from orthodox, all my recipes are based on the principles of resourcefulness, sustainability, and nourishment. I celebrate the simple, the homely, and the considered. This is perhaps one of my more unusual recipes, but every single word of it is true.
This is not an entry for a challenge. I simply felt like sharing. I am curious as to how it will be received.
By the way... just because... here is a picture of Dave, my cat - who has just moved as I went to take his picture: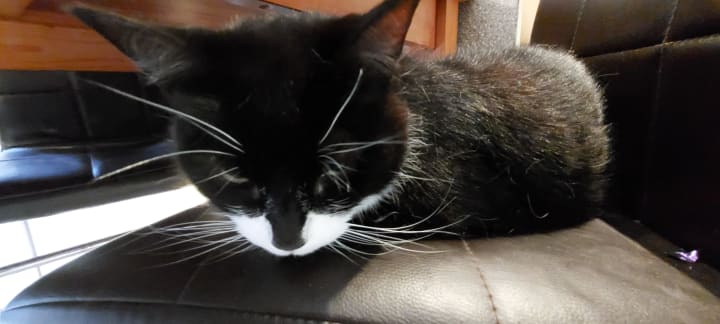 And still asleep in her bed, this is Sandy: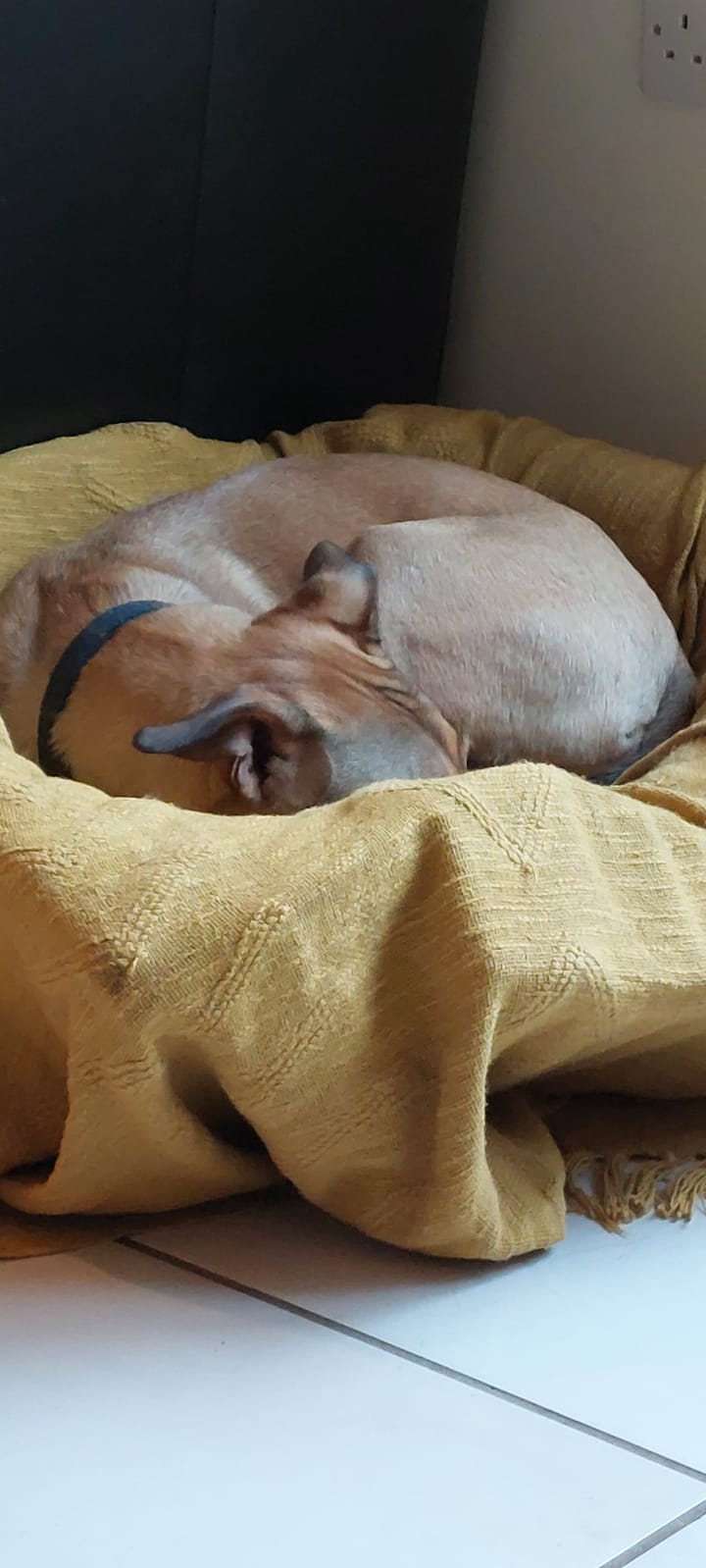 Reader insights
Outstanding
Excellent work. Looking forward to reading more!
Add your insights