The Unique Coffee Company That Brews Pop Culture With Art in Each Mug Poured
Brew your happy place with Expedition Roasters' distinctive blends.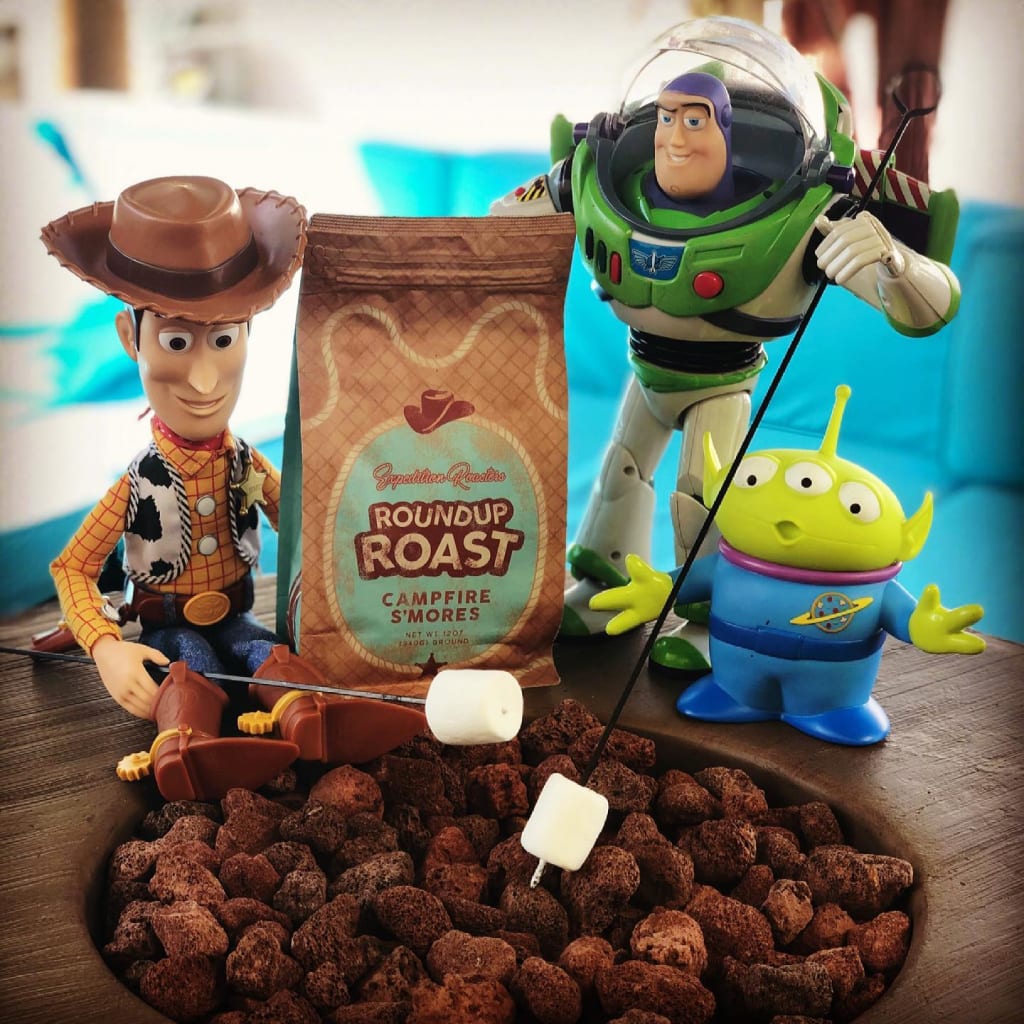 By Wade Braden
A wonderful cup of coffee in the morning is a daily ritual for many individuals seeking to start their day off on the right foot. The aroma that fills the room of a freshly brewed pot of coffee is just as crucial as that flavorful blend being poured into your favorite mug.
However, coffee today is not the same coffee your parents depended on. Today, you can find endless types of coffee companies online, not to mention trendy coffee shops on street corners and retail shops.
With various coffee options available nowadays, finding one that gives you those comforting feels could be impossible at times. Fortunately, we at The Nerd Habit have been able to find a unique coffee company that blends pop culture and art into their coffee-making process.
Expedition Roasters is genuinely a fantastic coffee company that offers masterpieces in, and on, each bag of coffee created. The Nerd Habit recently interviewed Expedition Roasters to learn more about their company and what all goes into making Themed Coffees™.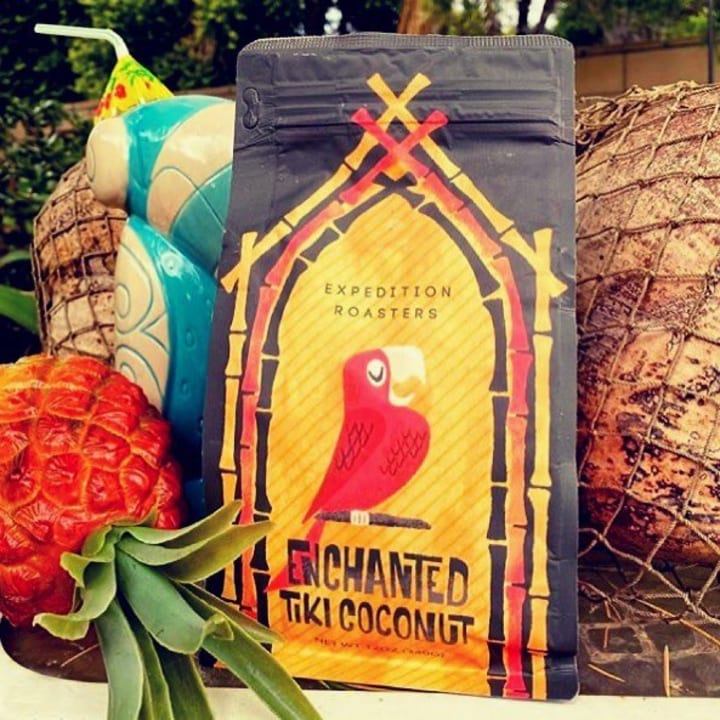 In 2014, Expedition Roasters was first brewed. What sparked you into taking a leap and creating a unique coffee and tea brand?
"My wife and I started this adventure to help give back to animal rescues. We had a love of good coffee and theme parks/pop culture so we combined everything and created what we call Themed Coffees™. Our love of coffee, art and story has grown from there and we've been able to continue to give back to not only animal rescues but children's and veterans' charities as well."
Expedition Roasters is described on your website as Themed Coffee™. What exactly is Themed Coffee™, and how does that set you apart from other coffee companies?
"Drinking coffee is a very strong sensory experience of taste and smell. We wanted to incorporate our love of the immersive experience that theme parks have and bring those sensory factors into our coffees. We started by working with some very talented artists (each one is listed on the back of our coffee bags) to create vintage Disney style attraction poster art for the bags.
In order to display this amazing art, we found a manufacturer that had the perfect flat bottom style bags so they could sit nicely on a counter or shelf for the art to shine. The next step was to write a story that expanded upon the art and theme of the coffee to tie everything together. The roast or flavor of the coffee is also crafted to compliment the overall theme of each bag.
From the visuals, to story, to smell and taste we are able to create an immersive coffee experience for our customers that sets us apart from everyone else."
Pop culture is definitely a big part of Expedition Roasters. How does pop culture find its way into the decision-making of your coffee and teas?
"We are big fans of theme parks, 50's sci-fi and noir type films so we have a lot to draw on to bring something unique to each roast or tea. We sometimes start with a coffee or flavor that we want to do and look for a pop culture reference to tie into it for the theme and other times there's an attraction or movie that we want to pay homage to and work on the type of coffee or tea that would best pair with it."
Each bag of Expedition Roasters is a work of art. Explain how those beautiful packages are created?
"We are lucky enough to be able to work with some amazing artists, many who work or have worked with Disney and other entertainment companies to bring our vision for the bag to life, so they really understand the concept of theming. The stories are written by us, the artists or even recently a retired (Disney) Imagineer who did some show writing.
We then have that digitally printed onto the bags in a soft matte finish so there is also a great touch sensory while holding the bags. We even add a pull tab with a zip-lock closure so the coffee stays fresh while still being able to enjoy the art on the bags without having to transfer it to another container. A lot of love and creativity goes into each bag."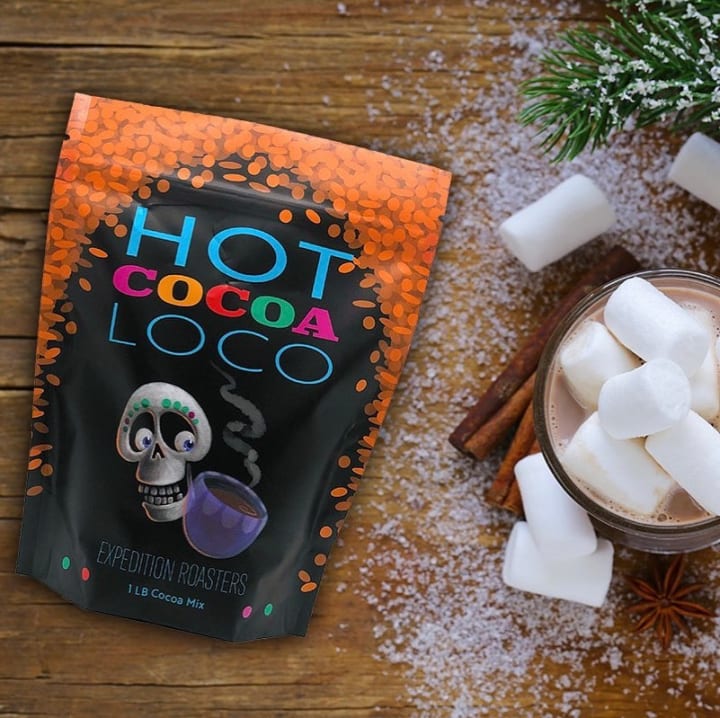 Currently, Expedition Roasters is primarily an online coffee shop. What future plans does your brand have to expand into more brick-and-mortar locations?
"While we are mainly an online shop, we do have a few retail stores that carry our coffees. Unfortunately, since the pandemic some of those have had to close but we are always looking to add more. In the future we would love to create a unique and immersive coffee shop for all to enjoy and experience. Who's ready to invest?"
Interested in trying a whole new experience with Themed Coffee™? Expedition Roasters offers a variety of coffee, tea, artwork, and merchandise at www.expeditionroasters.com.
Join in on The Nerd Habit discussion! You can find us on Reddit, Facebook, Twitter, and our website! Join our communities today and let us know what you think of our stories and other nerd news!
pop culture
About the author
The Nerd Habit is a collaborative group of writers who love all things nerd. We write about the latest happenings in nerd/geek culture as well as short fiction.
Our 2022 Team:
Christopher D. Horton, Hani Masry, Jerah Rose, Whitney Thompson
Reader insights
Be the first to share your insights about this piece.
Add your insights