The Best Restaurants in Tampa to Seek Out
In town for a weekend? Check out the best restaurants in Tampa.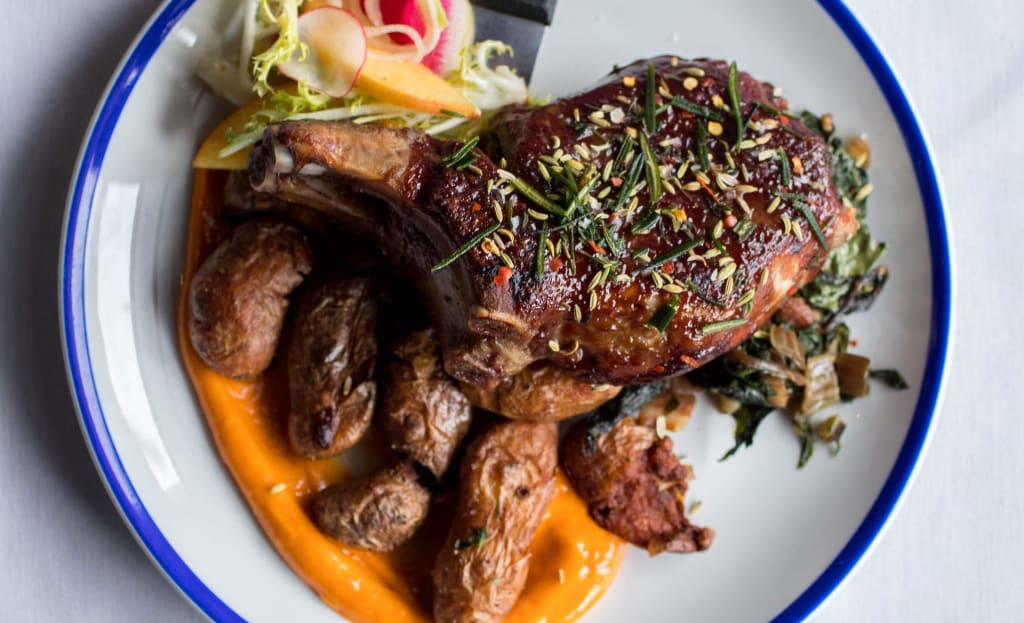 When asking people about the biggest cities in the state of Florida, the most popular answers would be Orlando, Miami, and Jacksonville. Many would be surprised to hear that Tampa is the third largest city in the Sunshine State in terms of population, larger than Orlando and St. Petersburg. Being the third largest city in the state must mean there are some great places to eat in the Tampa Bay area, these are the best restaurants in Tampa for you to try and judge.
Datz Tampa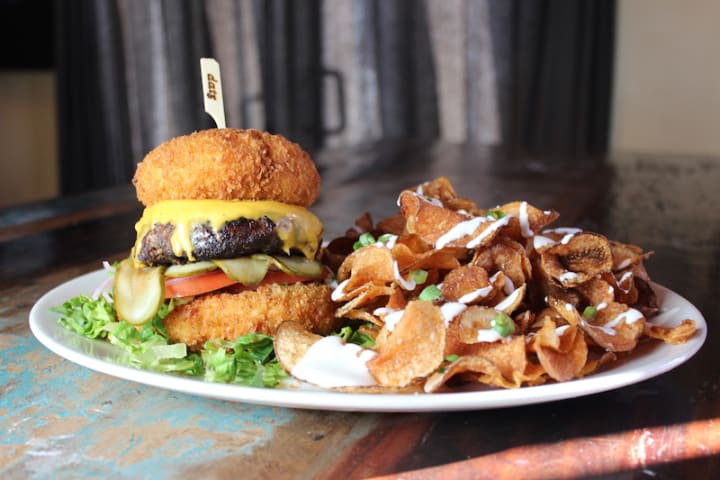 Datz Tampa is a restaurant so wild it would make any head spin. This Tampa institution is known for their meatloaf stuffed with macaroni and cheese, and bacon galore. The sandwiches are served with delicious house-made chips and the burgers are so good, diners often see Saturday Night Live cast member Keenan Thompson chowing down on one. Datz Tampa is one of the top brunch spots and best restaurants in Tampa.
Mr. Dunderbak's
A German restaurant with a traditional Biergarten, Mr. Dunderbak's has the best schnitzel and brats in all of Tampa. This legendary restaurant has over 65 beers on tap and over 500 bottles, and they even have their own brewery! Mr. Dunderbak's has a smaller dining room so get there early if you don't want to be waiting hours for a table, but if you do have to wait, the food and beer is well worth it.
Yummy House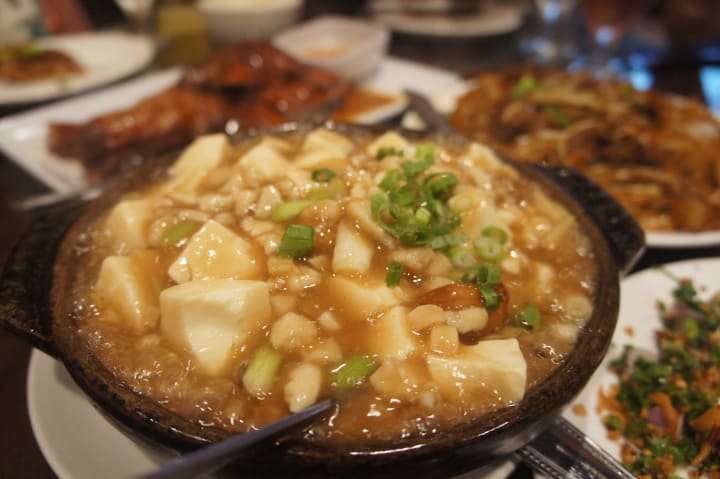 Yummy House is far and away the best place to get Chinese food in the area and is certainly one of the best restaurants in Tampa. The dim sum tastes like it's right from Hong Kong and menu staples like salt and pepper tofu and sizzling chicken with asparagus in black bean sauce are also incredible. The owners, John Zhao and Tommy Tang, are always available at the restaurant, either on the floor or in the kitchen. This means customers know they're getting Yummy House's best, which entails being the eight-time defending champion of the best of the bay, best Chinese food award winner.
Arco Iris
Only at Arco Iris can you try the unique flavors of Cuban-Chinese cuisine that isn't the fusion kind of cooking. There was a large population of Chinese immigrants brought to Cuba to work in the cane fields and the flavors that originated in Havana have made their way to Columbus Drive in Tampa. You can't go wrong with any of the traditional Cuban dishes or the pork fried rice, but you're doing yourself a disservice if you don't try the daily specials, especially if it's the camarones enchilado, which is giant shrimp bathed in delicious tomato sauce.
Al's Finger Licking Good Barbecue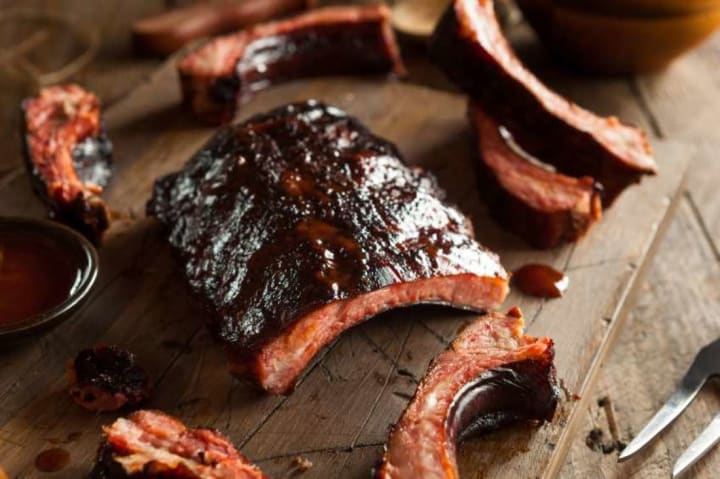 This Tennessee-style restaurant is definitely one of the best restaurants in Tampa. Al's Finger Licking Barbecue has the best meats and slow-cooked sides in the area. Friday is definitely the best day to visit though because that's the only day of the week their famous "TGIF mac and cheese" is available, and is a must try if you're in Tampa Bay. When going to Al's, you'll see and hear the free-roaming roosters and hens scratching the outside of the building giving it a homey feel. One drawback of the house-turned-restaurant is that they don't accept credit cards but you'll be willing to pay any ATM fees to try this place.
Mise en Place
Chef Marty Blitz brought the first fine dining establishment in the Tampa Bay area and for 30 years, it has been a Tampa institution. Mise en Place serves lunch and dinner and boasts an always changing seasonal menu. This restaurant also has an eccentric wine list and specialty drinks they've become famous for. Mise en Place sports a large dining room that can fit up to 180 diners and a bar that makes it a great spot for after work happy hour and one of the best restaurants in Tampa, and is even a taste of the NFL.
Bern's Steakhouse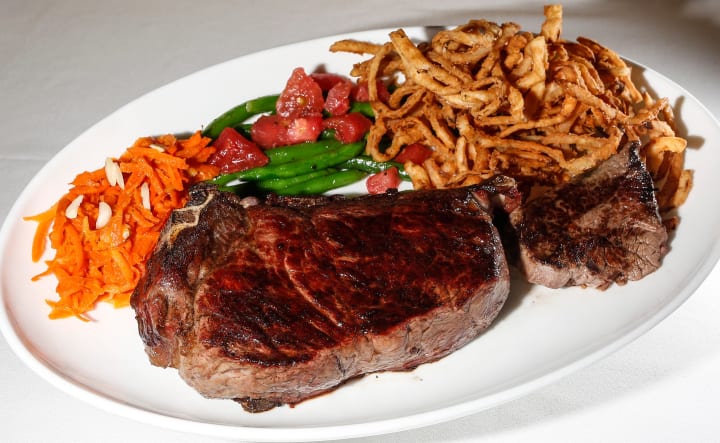 It's been 50 years and Bern's Steakhouse is still one of the top restaurants in Tampa, and definitely the premier steakhouse. This French and American steakhouse sets the standard for luxury dining and customer service. Some of the steaks are the thickest pieces of meat you've ever seen and the wine list is even thicker. Bern's has sold over 500,000 bottles of wine which proves they have one of the best wine selections in the world, and their steaks have earned national attention. Diners can get tours of the kitchen and the largest wine cellar in Florida. This fine dining establishment does have a strict dress code and reservations have to be made in advance but these slight drawbacks are well worth it. Not to mention the Harry Waugh Dessert Room which could classify as one of the best restaurants in Tampa on its own. It may be the most expensive dessert you've ever eaten but it is well worth the price.
Ulele
This waterfront restaurant was actually built inside a 100-year-old water plant which is very fitting for this great seafood restaurant. One of the best restaurants in Tampa, Ulele features a menu that is uniquely Floridian with a taste of Native American inspired flavors as a tribute to those that initially lived on the land. This restaurant also has their own on-site brewery which makes the place legendary. As the centerpiece of the mayor's plan to rebuild Water Works Park, which will also revitalize the Tampa Heights neighborhood, and extend the Tampa Riverwalk, Ulele truly is a legacy project.
Noble Crust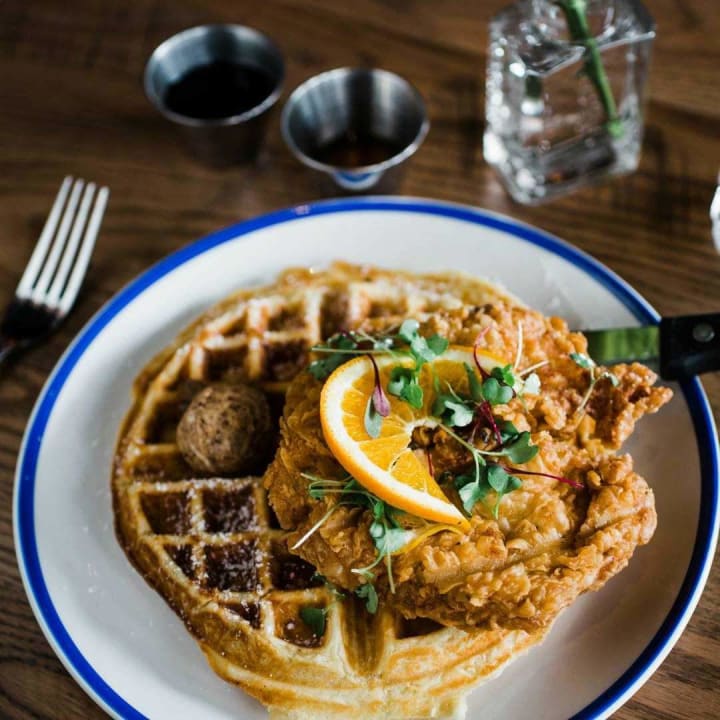 The best brunch spot in Tampa, Noble Crust serves a loaded Bloody Mary that can be your whole meal, even if it won't cure your hangover. Although some of the entrees may be overpriced, they come with a complimentary mimosa so they are definitely worth it. Their baby kale with soft-cooked egg is one of the best salads in Tampa and the lemon ricotta pancakes are a must try dish. The delicious food combined with the fact that there isn't a bad seat in, or outside, the building makes Noble Crust one of the best restaurants in Tampa.
Rooster & the Till
With a menu full of items made from locally sourced ingredients, Rooster & the Till combines Brooklyn and Tampa flavors to make a delicious meal no matter what you order. Amazingly, using only sous vide, a few induction burners, and a combi oven, Rooster & the Till became one of the best restaurants in Tampa in less than two years. Now, four years later, that they have a full kitchen at their disposal. The restaurant, owned and operated by Ferrell Alvarez and Ty Rodriguez, still has that homestyle taste to it and diners are never disappointed. The menu is very diverse, and although prices may seem expensive, the portions are large enough for multiple people and there is no shortage of wine options.
restaurants
About the author
Craft beer connoisseur. Bud lite? What's that? If it costs less than $5 per individual bottle I don't want to look at it. You'll never find me drinking from a can, it's draft or bust, bud.
Reader insights
Be the first to share your insights about this piece.
Add your insights