State by State
The Best Restaurants in Milwaukee
The top ten best restaurants in Milwaukee that you need to try at least once while you're in Wisconsin.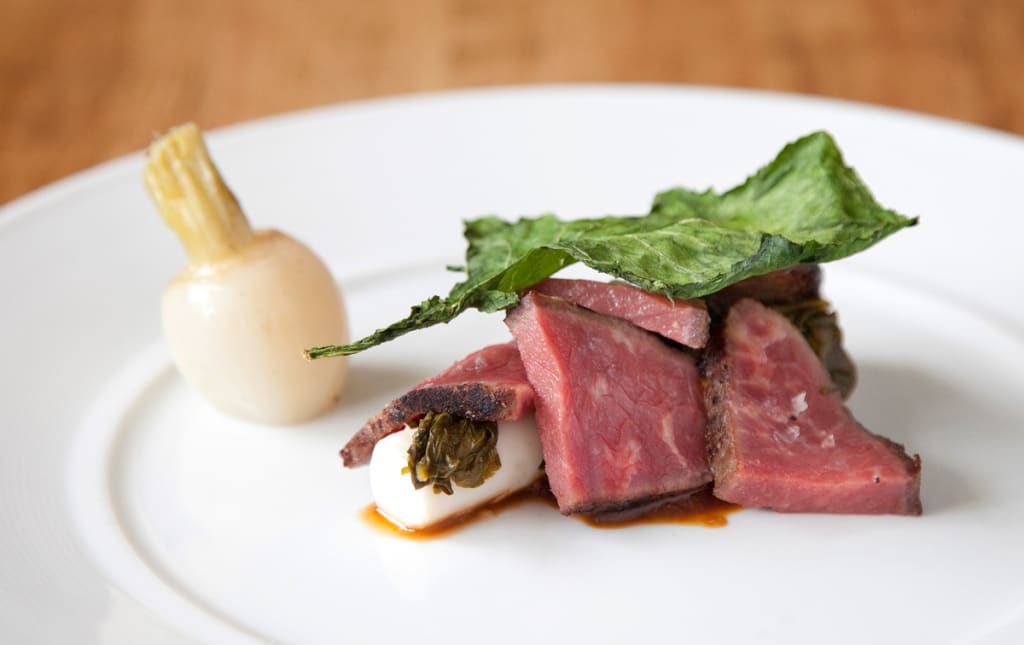 Crazy Water, Mo's... A Place for Steaks, and c. 1880 are just some of the best restaurants in Milwaukee. As eateries that will not only satisfy your palette, but have you coming back for more each time you're in the city, you're not going to want to miss any of these restaurants on our list.
Whether you're visiting Milwaukee, or in the need of a new favorite eatery, we've got you covered. Discover some of your next best dining experiences, just around the corner.
Crazy Water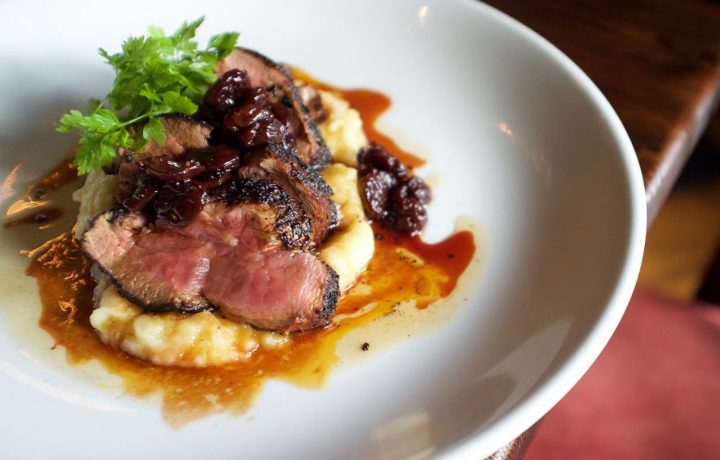 Located on South 2nd Street, Crazy Water is one of the best restaurants in Milwaukee. As an American eatery, the restaurant is located in a vintage tavern, built from a feed store from the 19th century.
With an elegant atmosphere and an intimate dining experience, the menu is traditional with only local and organic ingredients. Each of the dishes on their menu are seasonal, and created with the freshest products in mind.
Goodkind
Another American-style cuisine driven restaurant is Goodkind. With a formal attire and a casual dining style, Goodkind is most known for their locally sourced menu with a broad selection of beer.
They also have vegetarian, vegan, and gluten-free menu options. As one of the best restaurants in Milwaukee, Goodkind is an intimate eatery with excellent service and great food.
Morel
Described as having a "rustic elegance," Morel is known for both their American cuisine and alcoholic pairing choices. With a welcoming and comfortable atmosphere, the eatery has a great selection of steaks, and is the perfect place for a celebration.
The menu is seasonally changing and features plates with fresh and locally grown ingredients. Your experience will be intimate while the service is always attentive.
Amilinda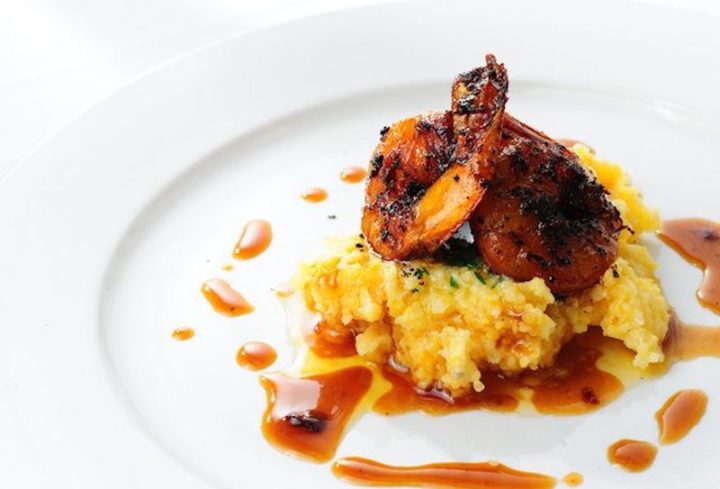 If you're looking for some of the best Spanish or Portuguese cuisine in the city, Amilinda is one of the best restaurants in Milwaukee for your cravings. As a casual dining eatery with a casual dress code, this restaurant is located on East Wisconsin Ave, and will have you coming back every time you're in Milwaukee.
With a full bar, happy hour, and even a gluten-free menu, this restaurant has it all. Plus, its funky interior design will make your experience that much more memorable.
Mo's... A Place for Steaks
Every city needs a great steakhouse, and Mo's... A Place for Steaks is that and more for Milwaukee. Mo's has a sophisticated atmosphere with a business casual dress code. The fine dining experience is every meat lover's dream.
Each steak is wet-aged and intricately cut and cooked. Plus, be sure to pair your dish with a choice from the extensive wine list. Feel luxurious with each bite while you sink into your leather chair and listen to the baby grand piano throughout your night.
c.1880
As one of the most creative eateries in the city, c.1880 is one of the best restaurants in Milwaukee. With beautiful presentation, delicious flavors, and lots of great wine choices, this American eatery is a spot you're going to want to spend your night.
As a romantic and intimate fine dining experience, c. 1880 uses locally sourced meat and produce to create the most flavorful dishes. We suggest trying their lamb, and maybe a side of chestnut soup with foie gras.
Ardent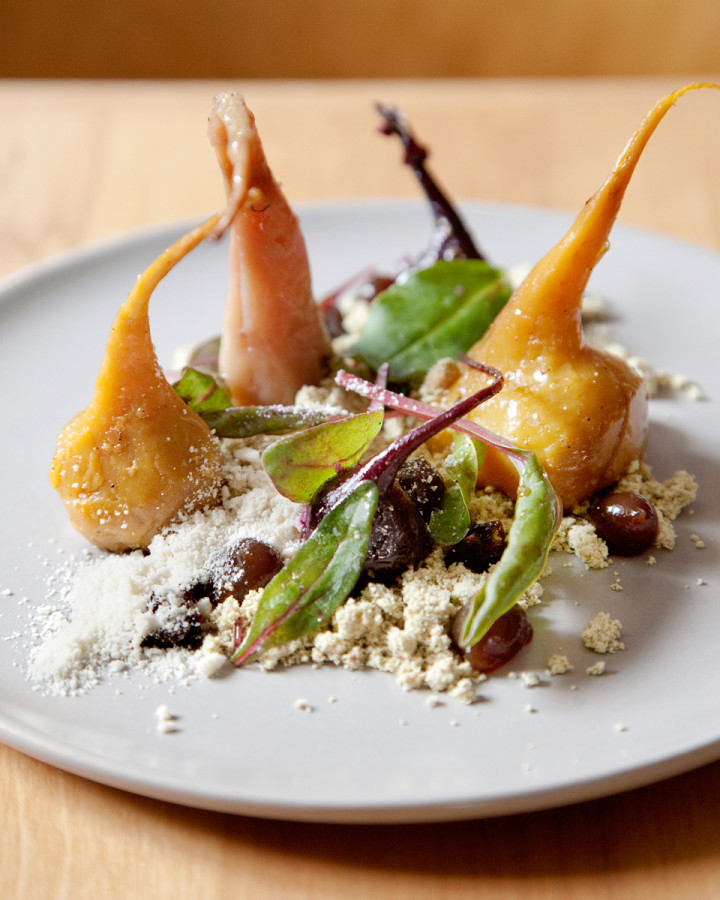 As one of the best romantic dining experiences in the city, Ardent serves American cuisine from an expert staff. As a great place to try new things, the eatery also features a tasting menu for all of the chef's choices to receive the best plates paired with the perfect date night wines.
Though a bit pricey, this is well worth the money. As a smaller restaurant, the experience is intimate with a well attentive staff.
Third Coast Provisions
A modern American restaurant with a seafood twist, Third Coast Provisions is located on North Milwaukee Street and is a stop your going to want to make. As one of the best restaurants in Milwaukee, this eatery features an oyster bar and is inspired by Midwestern sensibility.
With a dinner menu, oyster bar, wine menu, and dessert to complete your experience, this eatery has it all. As a great place to celebrate any occasion, we would suggest trying out their Lobster Pot Pie.
Bartolotta's Lake Park Bistro
As a restaurant that you need to go to just for their location, the Bartolotta's Lake Park Bistro is located in a historical park pavilion that has been renovated to become a romantic restaurant.
The French-styled cuisine has authentic flavors, thanks to the hard work of their award-winning chef, Chef Adam Siegel. With a beautiful view, you have to make this stop while you're in the city of Milwaukee, as it is one of the most desirable destinations for any event.
Merriment Social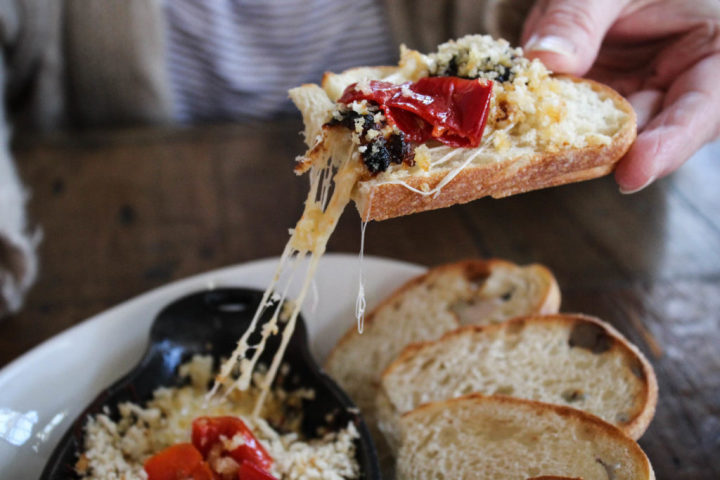 In the mood for some of the best fried chicken you've ever tasted? To complete our list of the best restaurants in Milwaukee, Merriment Social is known for their famous burgers and chicken from their seasonally driven menu.
Plus, their extensive wine list is one you will have to take a look at, as its one of the best wine and burger pairings you'll taste. And you can't forget about their cocktail options and craft beers. With for private dining accommodation for any event, this eatery has it all.
restaurants