Pairings
The Best Wine and Burger Pairings
There are great wines that will work with that slab of beer (or lamb).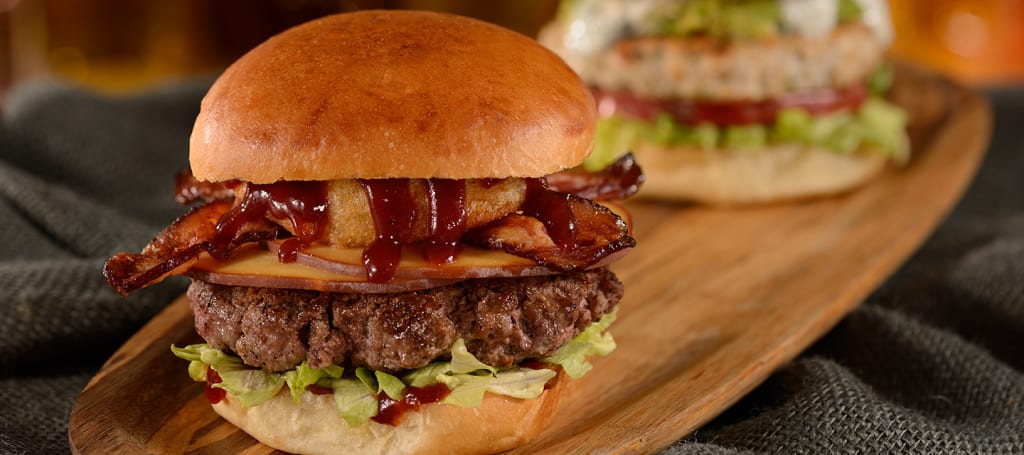 Don't you want to dive into this burger? I do! 
As we move into outdoor grilling season, those delicious burgers will be popping up more frequently on the menu. While you can also grill them in a pan or bake them in your oven, a great BBQ almost always brings out the best in the meat. Whether yours are made of beef, pork, or lamb—or some great combination of the all of the above—I have some amazing wine pairings to go with them.
Different vegetable and cheese-driven burger garnishes can also drive certain pairings so I will touch on how to maximize those flavors as well. I also talked to an expert: Tonya Pitts, the sommelier at the San Francisco-based, farm-to-market One Market Restaurant, about her favorite burger and wine matches.
Somm Insights
Pitts says that she likes all kinds of burgers. "If it's a beef burger: I will add a sharp cheddar cheese. I am a bit of a purist so, no onion, mushrooms, or avocado. My go to wine would be red. Either a full-bodied Syrah from Paso Robles or Walla Walla in Eastern Washington." The focused fruit profiles and sleek tannins in many of these reds can bring out the best in a high-quality cut of ground red meat.
"If it's a splurge day," Pitts recommends going with an aged wine from the Northern Rhȏne, Australian Shiraz from the Coonawarra [region] or one from Martinborough, New Zealand. The richness of the beef and cheese is complimented by the fruit, earth, tannin, and saltiness of the wines. They all cut through the [intensity] of the dish but yet stand up to it and do not get lost in the experience."
Depending on what kind of cheese you use, different wines will create better synergies. If you go with blue cheese try a dense and intense Douro red blend that can stand up to the strong flavors. With a manchego, a spicy Tempranillo—either from Spain or California—might do the trick. With American, you could go all-American with a Napa Cabernet with feta I might throw a Pinot Noir in the mix. Just mix and match and have some fun.
Juicy lamb burgers are also particularly fun to pair with the right wine. I love Grenache- and Syrah-based choices for these as they have the earthiness to stand up to lamb's gamey flavors. To go areas would be France's Rhône Valley as well as some of New World Rhônes from Paso Robles. On a hot day go for a rosé, ideally a heavier one made of Grenache as opposed to Pinot Noir. Narvarra in Spain and Bordeaux also produce some pretty delicious, "rowdy" rosés.
Veggie Insights
For Pitts, "Veggie burgers have lots of flexibility. They can be paired with white wine, rosés, and light reds." She adds that Old World, lighter-style reds—such as Bourgogne Rouge, Côtes du Rhône, or even rustic reds from Portugal and Italy—can also be great burger-pairing choices. "I would serve these wines slightly chilled. Especially, as the warmer months are upon us."
Some of the veggie burgers may have slightly Indian spice influences depending on what they are made with. For instance, the vegetable Masala burgers from Trader Joe's have a bit of a cumin flavor to them so I prefer them with off-dry whites such as Riesling or a sparkling wine with a little residual sugar.
The choices are endless! Brought to you by Liza the Wine Chick