Tasty Hyderabad Mutton Briyani with Mutton Dalcha
Mutton Briyani with Mutton Dalcha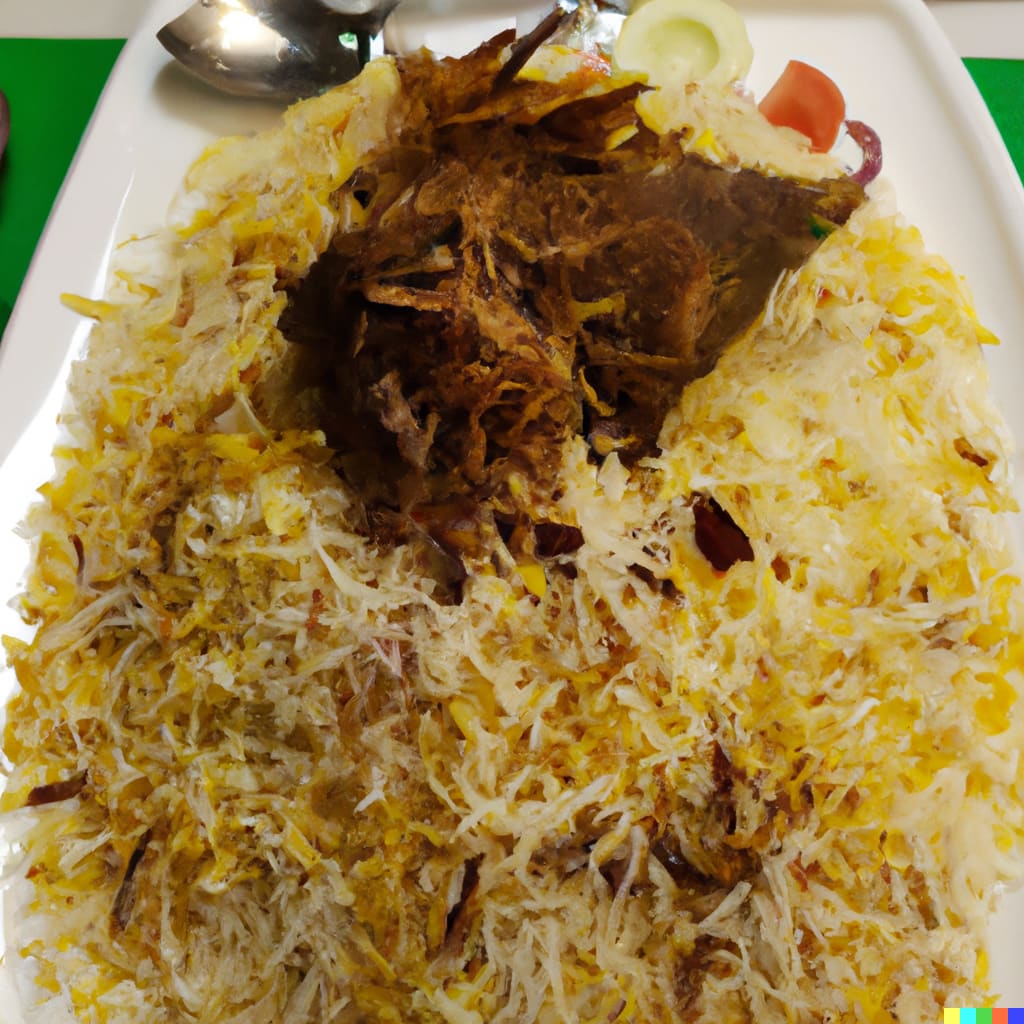 Hyderabad Mutton Briyani
Hyderabadi Mutton Biryani is a popular dish from the Indian city of Hyderabad. It is a flavorful dish made with fragrant basmati rice, spices, and tender pieces of mutton or lamb. The dish is cooked in a sealed pot, which helps to lock in the flavors and aromas of the spices.
Prepare Hyderabad Mutton Briyani
Ingredients:
2 cups Basmati rice
2 tablespoons ghee
2 tablespoons oil
2 small onions, finely chopped
2 green chillies, chopped
1 teaspoon ginger-garlic paste
1/2 teaspoon turmeric powder
1 teaspoon chilli powder
1 teaspoon garam masala
1/2 teaspoon cumin powder
2 tablespoons coriander powder
2 medium tomatoes, chopped
1/2 cup mint leaves
1/2 cup coriander leaves
1/4 cup curd
1/4 cup cashew nuts
1/4 cup raisins
Salt to taste
500 grams mutton, cut into cubes
2-3 cloves
2-3 cardamom pods
1 bay leaf
2-3 cinnamon sticks
Instructions:
Soak the basmati rice in water for 30 minutes.
Heat ghee and oil in a large pot over medium heat. Add the onions and fry until golden brown.
Add the ginger-garlic paste, chilli powder, garam masala, cumin powder and coriander powder. Fry for a few minutes.
Add the tomatoes, mint leaves, coriander leaves and curd. Fry for a few minutes.
Add the cashew nuts and raisins. Fry for a few minutes.
Add the mutton cubes and fry for a few minutes.
Add the cloves, cardamom pods, bay leaf and cinnamon sticks. Fry for a few minutes.
Add the soaked basmati rice and salt to taste. Fry for a few minutes.
Add 4 cups of hot water and stir.
Cover the pot and cook over low heat for 30 minutes or until the rice is cooked.
Serve hot with Dalcha. Enjoy!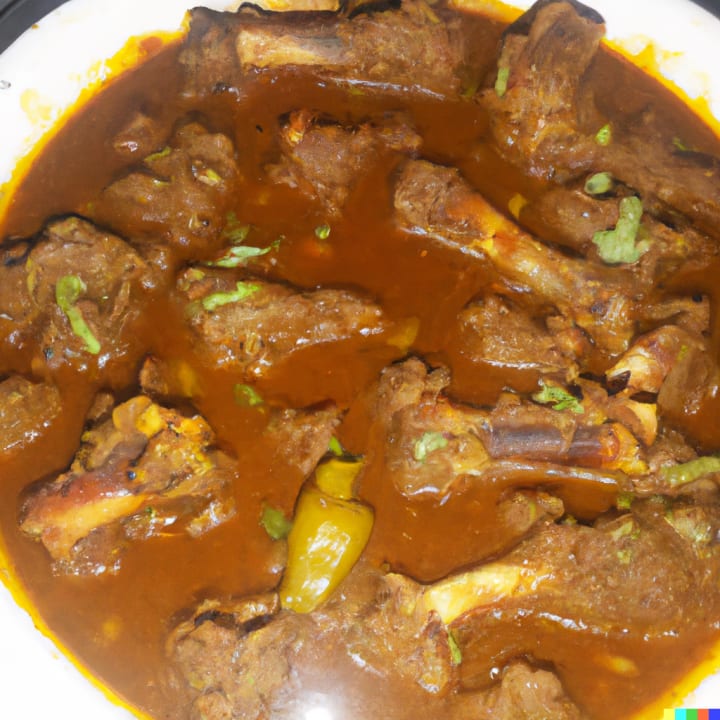 Prepare Hyderabad Mutton Dalcha
Ingredients:
1/2 kg mutton (with bones)
1 cup chana dal (split bengal gram)
3 onions, chopped
3 green chillies, chopped
3 tomatoes, chopped
1/2 tsp turmeric powder
2 tsp red chilli powder
2 tsp coriander powder
2 tsp garam masala
2 tsp ginger garlic paste
1/4 cup oil
Salt to taste
Coriander leaves for garnishing
Instructions:
Wash and pressure cook the mutton with 2 cups of water, 1tsp salt, 1/2 tsp turmeric powder and 1/2 tsp of ginger garlic paste for about 4-5 whistles.
Once the pressure releases, shred the mutton and keep aside.
Heat oil in a pan and add the chopped onions. Fry until golden brown.
Add the chopped green chillies and fry for a few seconds.
Add the chopped tomatoes and fry until they become soft.
Add the turmeric powder, red chilli powder, coriander powder, garam masala and ginger garlic paste. Fry for a few minutes.
Add the chana dal and fry for a few minutes.
Add the cooked mutton and stir well.
Add 1-2 cups of water and simmer for 10-15 minutes.
Add salt to taste and stir well.
Garnish with coriander leaves and serve hot.
History of Hydrebadi Mutton Briyani
The history of Hyderabadi Mutton Briyani dates back to the 16th century, when the Mughal Empire ruled the region. It is believed that the dish was first created by the royal chefs of the Nizam of Hyderabad.
The dish is believed to have been inspired by the Persian dish, Tah-Chin, which is a layered rice and meat dish. The dish was then adapted by the chefs of the Nizam, using local ingredients and spices. The dish soon became a favorite among the locals and is now considered one of the most popular dishes in Indian cuisine.
The dish is known for its unique flavor, which is created by slow-cooking the meat and rice together with aromatic spices. The dish is also served with a variety of accompaniments, such as raita, chutney, and pickles.
Reader insights
Be the first to share your insights about this piece.
Add your insights