Tasty Ambur Mutton Briyani with Mutton Gravy
Ambur Mutton Briyani and Mutton Gravy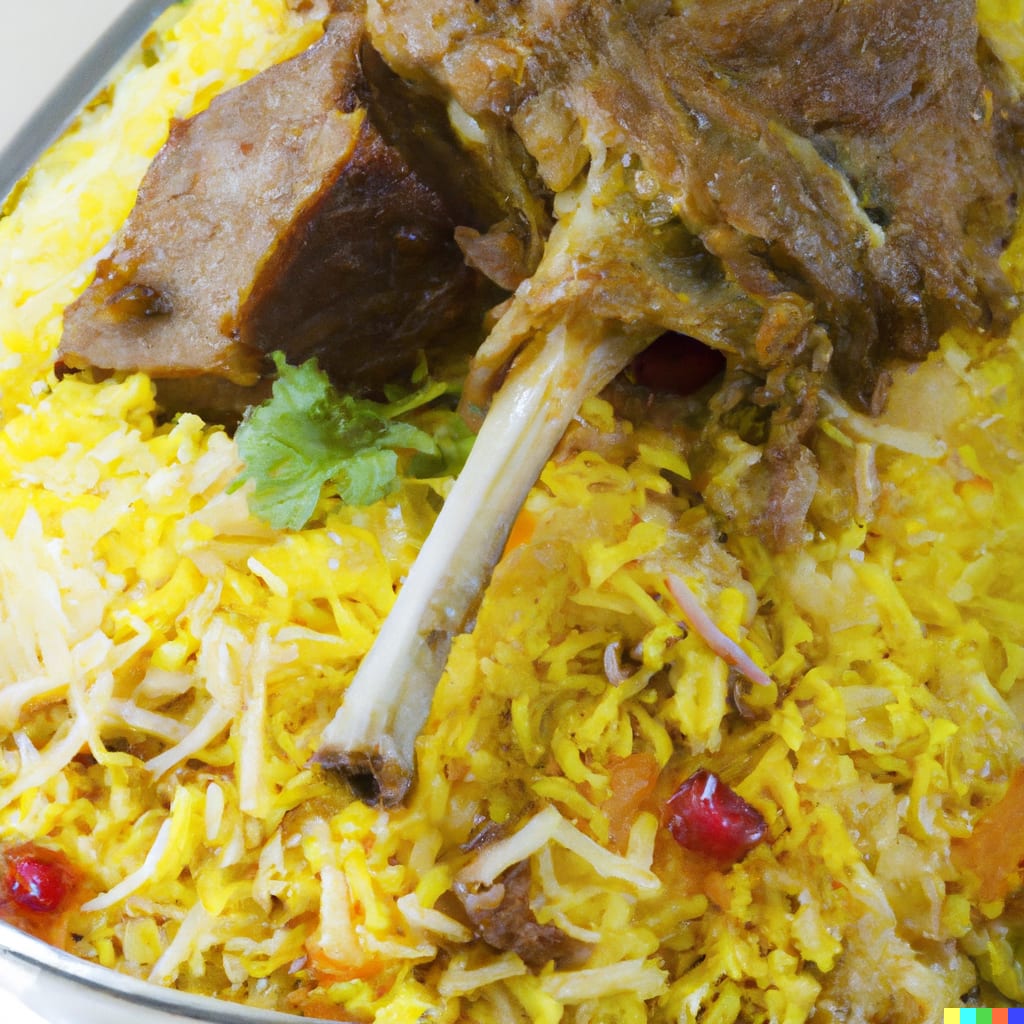 Ambur Mutton Briyani
History of Ambur Mutton Briyani
Ambur Mutton Briyani is a traditional dish from the town of Ambur in the Vellore district of Tamil Nadu, India. The dish is believed to have originated during the reign of the Nawabs of Arcot in the 18th century and is said to have been brought to the region by the Nawab's troops. The dish is made with a special variety of rice called Jeerakasala and is served with a side of raita.

The dish is known for its distinct flavor and aroma, as well as its unique cooking method which involves slow-cooking the rice and meat together in a sealed pot. It is a popular dish that is served at weddings and other special occasions in the region and has become a favorite among locals and tourists alike.
Preparation of Ambur Mutton Briyani
Ingredients:
2 lbs of mutton, cut into cubes
1/2 cup plain yogurt
2 tablespoons of ginger-garlic paste
2 tablespoons of Ambur Mutton Briyani Masala
1 teaspoon of turmeric powder
2 tablespoons of ghee
1/2 cup chopped onions
2 tablespoons of chopped mint leaves
2 tablespoons of chopped cilantro leaves
1/2 cup of cashews
1/4 cup of raisins
4 cups of cooked basmati rice
Salt to taste
Instructions:
In a large bowl, mix together the yogurt, ginger-garlic paste, Ambur Mutton Briyani Masala, turmeric powder, and salt.
Add the mutton cubes and mix until the mutton is evenly coated.
Heat the ghee in a large pot over medium-high heat.
Add the onions and cook until they are golden brown.
Add the marinated mutton and cook until the mutton is browned and cooked through.
Add the mint leaves, cilantro leaves, cashews, and raisins.
Add the cooked basmati rice and mix until everything is combined.
Cover the pot and reduce the heat to low.
Simmer for 15 minutes or until the rice is cooked through.
Serve the Ambur Mutton Briyani hot. Enjoy!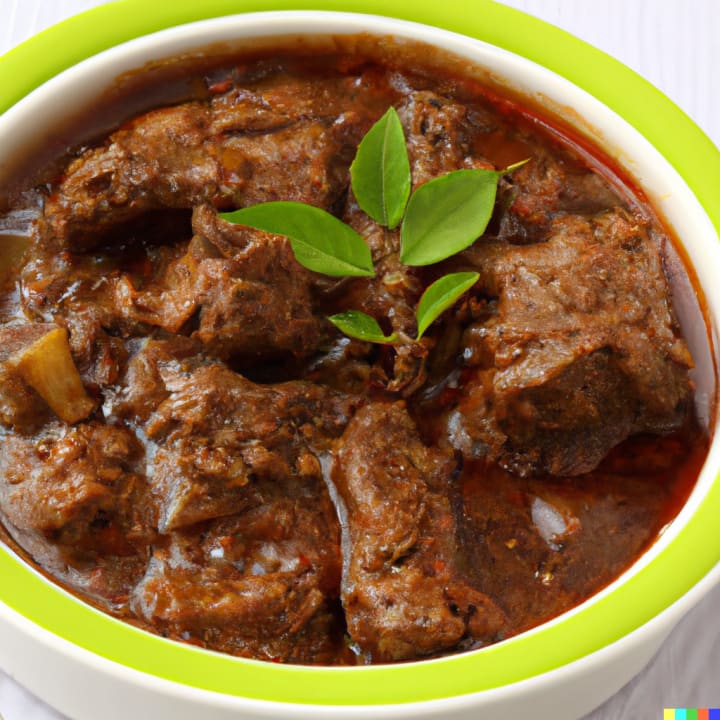 Preparation of Mutton Gravy
Ingredients:
2-3 tablespoons vegetable oil
1 large onion, chopped
4 cloves garlic, minced
2 teaspoons ginger-garlic paste
2-3 green chillies, chopped
2 teaspoons coriander powder
1 teaspoon cumin powder
1 teaspoon chilli powder
1 teaspoon turmeric powder
1 teaspoon garam masala
500g mutton, cubed
1/2 cup thick coconut milk
• 2 tablespoons tamarind paste
2 tablespoons chopped fresh coriander leaves
Salt, to taste
Instructions:
Heat oil in a large pan over medium heat. Add the onion, garlic, ginger-garlic paste, and green chillies. Cook for about 5 minutes, stirring often, until the onion is softened.
Add the coriander powder, cumin powder, chilli powder, turmeric powder, and garam masala. Cook for a few minutes, stirring constantly, until fragrant.
Add the mutton cubes and stir to coat with the spices. Cook for about 10 minutes, stirring occasionally, until the mutton is lightly browned.
Add the coconut milk, tamarind paste, and salt. Stir to combine.
Reduce the heat to low and simmer for about 40 minutes, stirring occasionally, until the mutton is tender.
Add the chopped fresh coriander leaves and stir to combine.
Serve hot with steamed rice or chapatis. Enjoy!
Benefits of Mutton Briyani
1. High in Protein: Mutton briyani is a great source of protein, providing the body with essential nutrients for growth, development, and maintenance of healthy muscles and bones.
2. Rich in Iron: Mutton briyani contains a good amount of iron, which is essential for the formation of hemoglobin. This helps in transporting oxygen to the cells and tissues of the body.
3. Good Source of Vitamins: Mutton briyani is a great source of vitamins such as vitamin A, B-complex, and C. These vitamins help in boosting immunity, improving vision and skin health, and promoting overall well-being.
4. Rich in Minerals: Mutton briyani is a great source of minerals such as calcium, magnesium, phosphorus, and potassium. These minerals are important for the development of strong bones and teeth.
Reader insights
Be the first to share your insights about this piece.
Add your insights