Starbucks' New Iced Honeycomb Lavender Latte Is Only Available in Canada
#TasteTest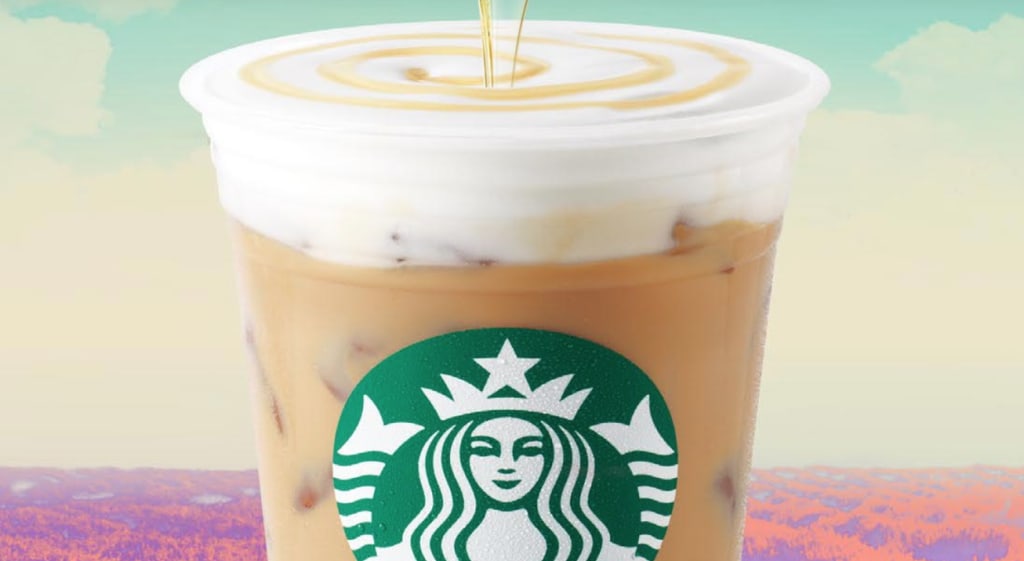 I fell for the marketing and advertising and I bought a grande size of Starbucks' newest Canadian exclusive beverage: the Iced Honeycomb Lavender Latte. I was told that it's new, exclusive and that it is only around for a limited time... and only in select stores across Canada. So, I guess you could say that I made an impulse purchase on Honey Lavender Iced Coffee. The coffee has only been available since June 25, so I was able to try it pretty early... which means there aren't that many reviews out yet. So I was pretty shocked to take my first sip and realize that... it's not sweet.

When I strolled over to Starbucks', website I noticed that there is a very positive and upbeat article about how much Canadians love their new lavender drink. The article had quotes from one of the product specialists who works for Starbucks as a part of the beverage research and development team, Kris Murray. One of the quotes that caught my attention was:
"When we start the process of bringing a new beverage to life, we always think of who we're developing the drink for. There's no doubt that Canadians have diverse and adventurous taste preferences, so that's a big consideration when we're coming up with ideas" - Kris Murray.
It makes me feel better to know that this sour creation is made from someone who apparently has "plenty of experience developing innovative drinks tailored to Canadian tastes"... but I'm Canadian... and I don't like it... so... maybe she doesn't know what Canadians like!
It's awful! Please don't waste $5 on this awful coffee.
"It's love at first sip when you experience that Canadian honey topping and smooth cold foam"
... What?... Who wrote this advertisement line? Don't believe that! It is definitely not love at first sip! Lavender is a great smell!!... But I don't know why I thought it would make a great taste as well. It was bitter, strong... and just... weird!
My grande lavender iced coffee was a little better once the iced melted and watered it down...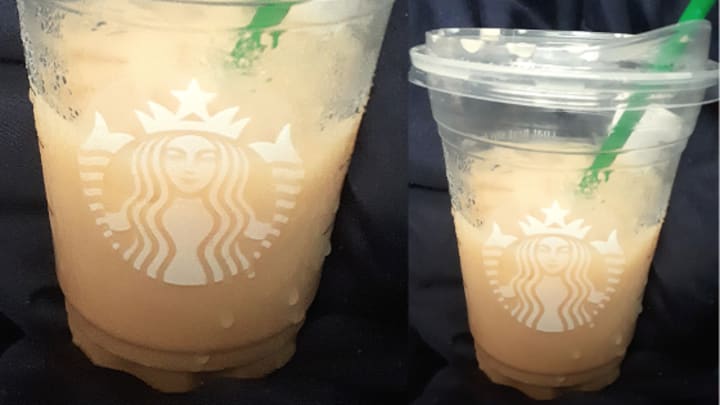 Even though I was disappointed by the Iced Honeycomb Lavender Latte and I definitely won't be buying another one... ever... I must admit that I did drink the whole thing because well, it's still coffee! So if you really want to try this lavender creation, go ahead! Why not? I just want to warn you ahead of time that... it's not good. In fact, it's awful.

Hello. Nice to meet you! How are you? Hmm... this feels like a really one-sided conversation... why don't you follow me on social media so I can get to know you too!
About the Author
I started blogging about two years ago and my collection of blogs and articles is getting pretty impressive. I've taken online classes for writing and even some classes about the art of blogging itself. It would be really awesome if you join the adventure and maybe even help me think of what to write about next. If you would like to submit some feedback or ideas, you can always tweet me on Twitter.
Like the story? Share it on social media!
Thank you for reading my article. Would it be okay if I ask another favour though? Would it be okay if you share this on your Facebook page or Twitter? If you can't share, there is a tiny little donate box at the bottom too. No pressure though, just thought I would mention.
Work Cited
Starbucks, stories.starbucks.ca/en/stories/2019/canadians-are-abuzz-about-the-new-iced-honeycomb-lavender-latte/.