HelloFresh: Is It Worth the Money?
#MoneyWise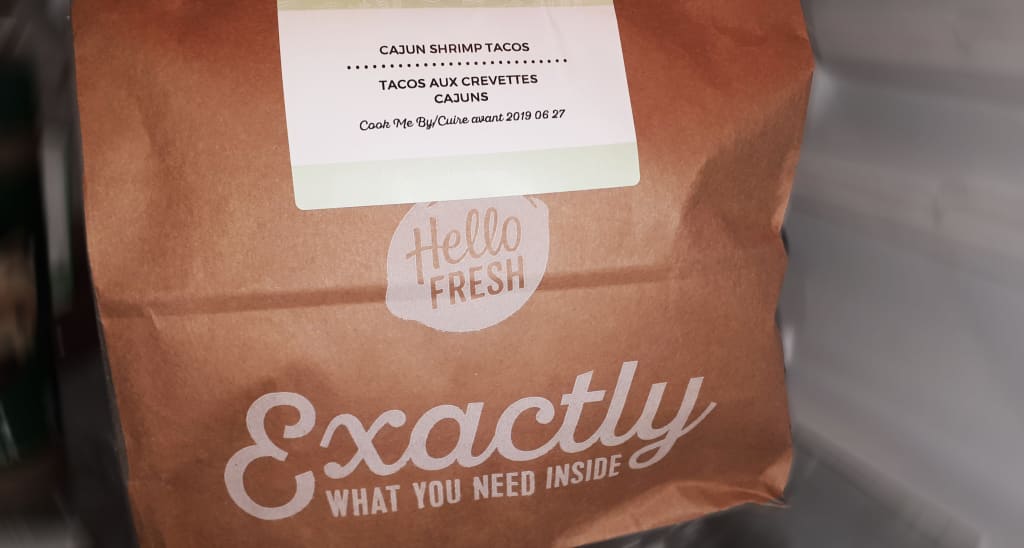 I decided to try HelloFresh's Grocery Delivery. HelloFresh is a service that lets you pick three meals out of their selection for that week, and then they deliver all the ingredients right to your doorstep with easy to follow instructions to cook those meals.
The 3 Recipes I tried:
Cajun Shrimp Tacos
Lamb Linguini
Pea and Asparagus Gnocchi
What did it come with?
Recipe Cards
Ice Packs
Meal Kit Bags
'Proteins'
The 'Proteins' were outside of the Meal Kit bags in case you wanted to put them in the freezer.
I must admit, I was really impressed overall!
Great packaging to maintain freshness.
Easy to follow instructions.
I was really happy with the Freshness!
The ingredients for each meal are separated in convenient and cute paper bags
I recommend the Lamb Linguini!
My favourite was the Lamb Linguini, although the Pea and Asparagus Gnocchi was really easy to make and pretty good. The best part, is that the recipes make sure to include greens so you can be healthy!
My few minor complaints
The different types of recipes were lacking in selection, and I was a bit disappointed with the Cajun Shrimp Tacos. It turns out that the majority of the recipe was just coleslaw. The lamb was also really compacted together, making it hard to separate. However, please keep in mind that I had to try to think of these complaints for sake of adding some negative into this article.
Don't forget to turn 'Auto-Renewal' off if you don't want another week's worth of groceries.
Like all new businesses are doing these days, they automatically turn 'renew' on. So if you only meant to try it once, remember to turn the 'auto-renew' off before they charge your credit card for the next week.
So, is it worth it?
To me, no it's not worth it. However, I was really impressed with the service, and I do believe that if you have the extra for it that it can be a great way to learn how to cook. If you want to impress a new date by cooking them a home-cooked meal, then this is definitely worth it. If you are a student who is trying to eat more healthy, then I think this service is worth trying. However, if you are on a tight budget for groceries then I don't think that HelloFresh is a good idea. It's a luxury service for sure.

Hello. Nice to meet you! How are you? Hmm... this feels like a really one sided conversation... why don't you follow me on social media so I can get to know you too!
About the Author
I started blogging about two years ago, and my collection of blogs and articles is getting pretty impressive. I've taken online classes for writing, and even some classes about the art of blogging itself. It would be really awesome if you join the adventure, and maybe even help me think of what to write about next. If you would like to submit some feedback or ideas, you can always tweet me on twitter.
Any chance you could help out a poor student?
Thank you for reading my article about HelloFresh. Would it be ok if I ask another favour though? Would it be okay if you share this on your Facebook page or Twitter? If you can't share, there is a tiny little donate box at the bottom too. No pressure though, just thought I would mention.