Samak Ki Khichdi Recipe
How To Make Samak Ki Khichdi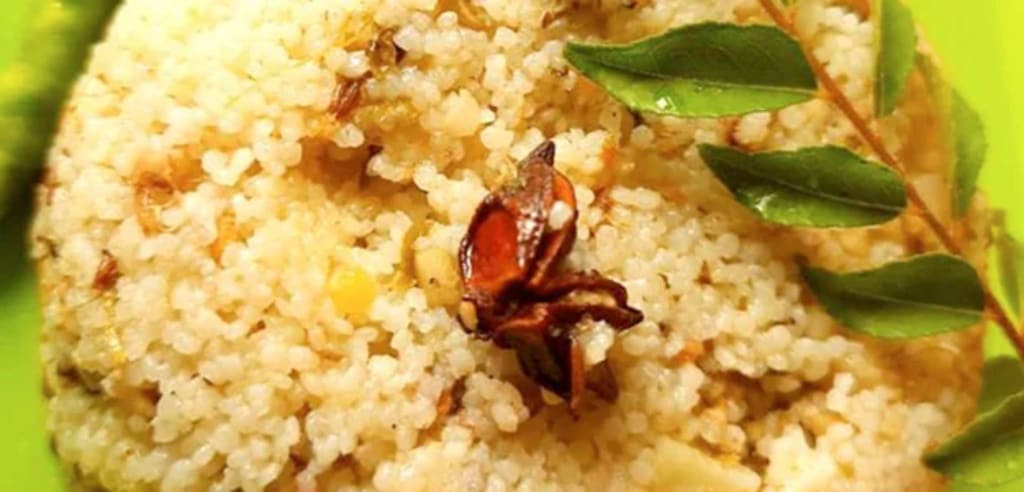 Fasting has been an integral part of the Indian culture. There are lakhs and crores of people who prove this spirituality by fasting in the name of god. this recipe has been specifically curated for 'Saawan Ka Mahina' in which people worship Lord Shiva.

Each and every festive season brings a lot of excitement with it and with that comes a lot of interesting foods that you can relish. Here is one such dish Samo Khichdi, which is prepared using samak Khichdi, which is prepared using samak or samvat rice otherwise known as barnyard millet.

This is an easy-to-make main dish recipe, which you can enjoy in lunch or dinner with curd. Each and every ingredient is something that excites the foodie within us and we cannot just resist them with every coming day. Don't just limit this tempting dish to just monsoon season or saavan ka mahina, you can make it at your home with all the basic ingredients that are used to make a normal daily dish.

Barnyard millet is also known as moraiya, mordhan, vari in various other regions and is something that you can easily get in all parts of India. This dish is also perfect for your diet conscious friends as its loaded with various nutritional benefits. So, go ahead, take our help and start preparing this delicious food which is surely going to be a holy grail for all the food lovers.
Show the magic of your hands and get going!
Samak rice cooked with potatoes, curd, grounded peanuts, curry leaves and an array of spices. This samak ki khichdi is extremely wholesome and ideal to make for lunch.
Total Cook Time 20 mins
Prep Time 10 mins
Cook Time 10 mins
Recipe Servings 2
Easy
Ingredients of Samak Ki Khichdi
1 cup Samak rice
3 tbsp Grounded peanuts
3 tbsp Ghee, for tadka
1 Potato, chopped into small pieces
to taste Salt
4 tbsp Curd
1/2 tsp Jeera
1/2 tsp Garam masala
1 Star anise
1 Clove
1 Cinnamon stick
8-10 Curry leaves
1 1/2 cup Water
6 Green chillies
Coriander paste (a handful of)
How to Make Samak Ki Khichdi
Wash samak rice and keep all ingredients ready.
In a cooker, heat ghee. Add jeera, star anise, and cinnamon.
Add curry leaves and grounded peanuts. Cook till peanuts become golden in colour. Add chillies and coriander paste and saute for a minute.
Add potatoes, salt and garam masala. Mix well. Add samak rice, curd and water and cook until three whistles.
Samak rice khichdi it ready to serve. Enjoy!
This Samak Rice Khichdi turns out to be a light and healthy meal. One can add any type of vegetables one prefers. To add some additional crunch as well as to add some good fat content during fasting days I added some cashews as well.
I have made this Khichdi less spicy. As at the nd of a fasting say I need a light dinner. Also whenever I make such healthy meals, I go easy on the spice. All I did was added some green chillies. One can add red chilli or black pepper if you want more spicy.
Water content in Samak Rice Khichdi
Samak Rice absorbs a lot of water and you will be amazed how quickly it gets done. So go easy on the water. You might feel it is less but do not go overboard or else you might have a soggy Khichdi.
Accompaniments to Samak Rice Khichdi
One can enjoy this with a simple achar or yoghurt. This Farali Peanut, Sesame and curd Chutneywill go well with this Khichdi or even this, Rajgira kadhi which is another good fasting recipe. I enjoy it with yoghurt and my mom's lemon pickle which is oil-free and good on the tummy.
Reader insights
Be the first to share your insights about this piece.
Add your insights