Quick and Easy Crock Pot Recipes
Sick of Grubhub and looking to come home to a hot meal? These quick and easy crock pot recipes will leave you satisfied and taste incredible.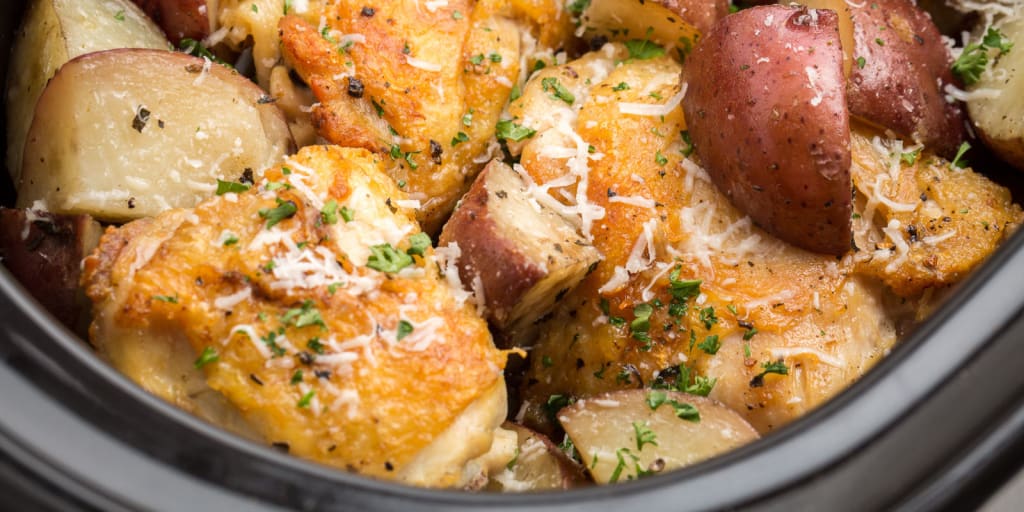 Crock pots, as anyone who's ever worked long hours can tell you, are an incredible invention. Also known as slow cookers, these simple kitchen instruments allow you to create an amazing meal while you're off at work.
The reason why meals taste so great in a slow cooker is because the "low and slow" cooking style this appliance uses tends to tenderize meat and vegetables—all while keeping things juicy. That's why sauerkraut that's cooked in a crock pot tastes so good, and why crock pot roast beef melts in your mouth.
Using a crock pot is spectacularly easy, but if you have never cooked with a crock pot before, it can be a bit intimidating. Don't be afraid to give it a try! Trying these quick and easy crock pot recipes will show you that slow cooking is something anyone can do.
Seasoned Chicken, Potatoes, and Green Beans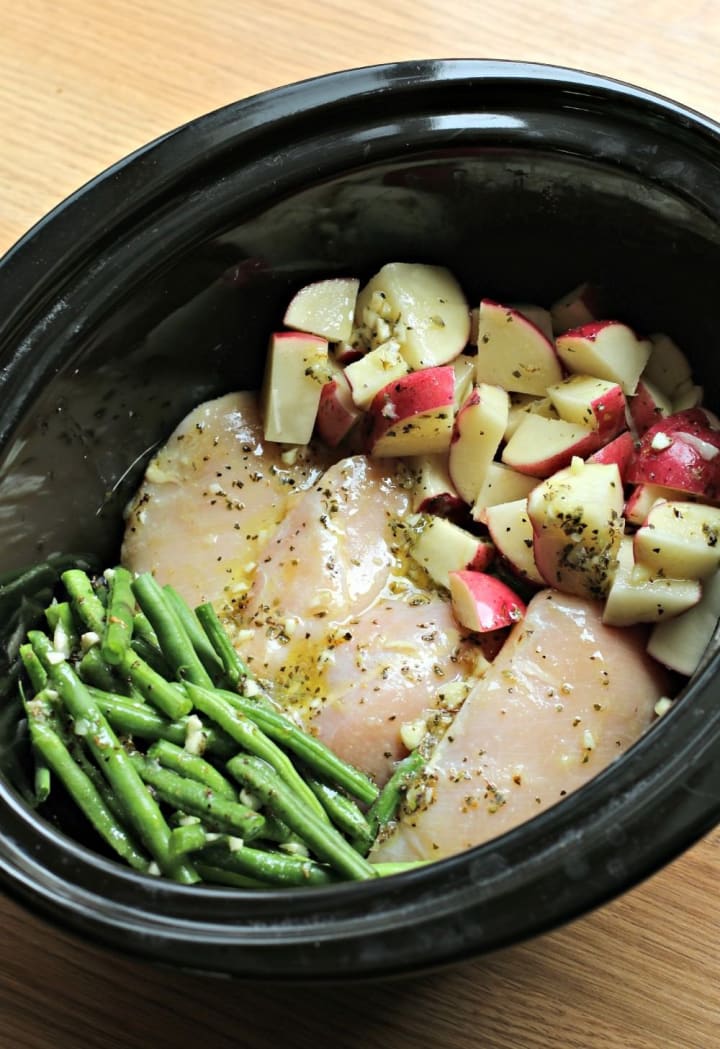 One of the things that most beginner chefs don't realize is that there are many quick and easy crock pot recipes that double as full meals. Nothing quite illustrates this as well as this recipe for seasoned chicken, potatoes, and green beans.
According to Buzzfeed, this was the most heavily pinned crock pot recipe on Pinterest—and that alone is a testament to the recipe's flavor. Or, perhaps it's the fact that it gives you a full meal in for at least three people in every pot that makes it so popular. It's hard to tell.
Expect to have perfectly seasoned chicken that melts in your mouth, stick-to-your-ribs potatoes, and green beans that add a healthy burst of spice to your diet if you choose to try this recipe out.
Slow Cooker Pot Roast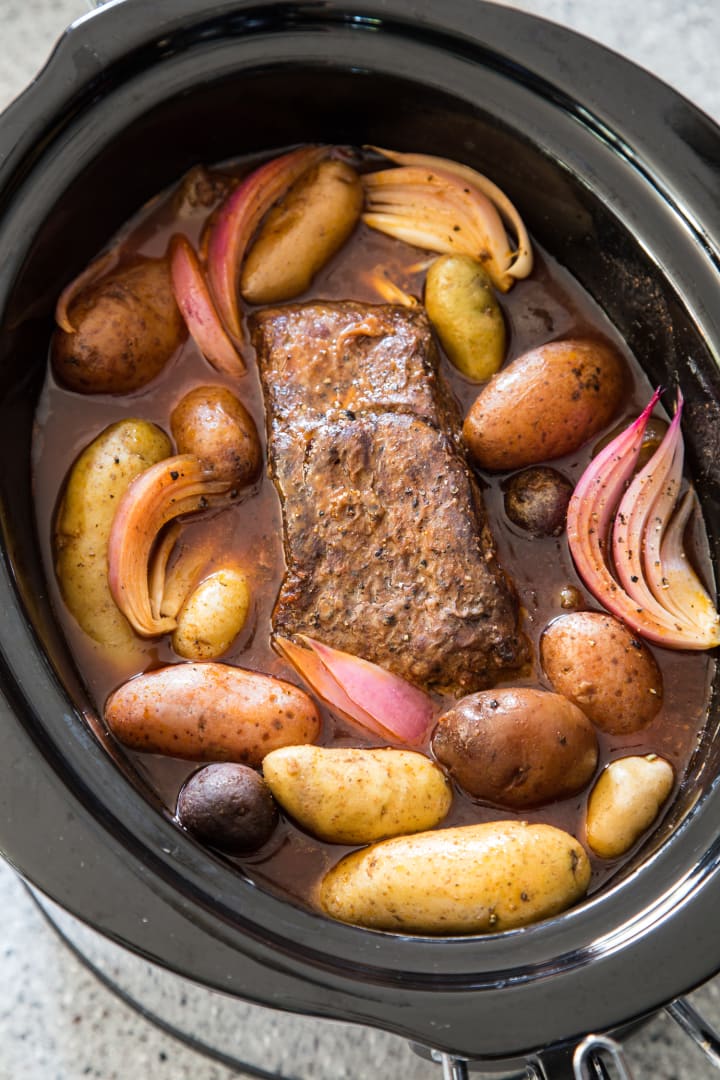 If you go online, you will find plenty of quick and easy crock pot recipes that feature tough cuts of meat. The reason why is because slow cooking tenderizes and softens up meat without drying it out. As a result, one of the best recipes you can try as a crock pot newbie is slow cooker pot roast.
This pot roast recipe will turn one of the rougher cuts of beef into a melt-in-your-mouth, juicy, even potentially steak-y masterpiece. Better still, it also gives you incredibly delicious stewed potatoes as a side dish. Can "set and forget" dinner get any better? We think not!
Garlic Chicken Parmesan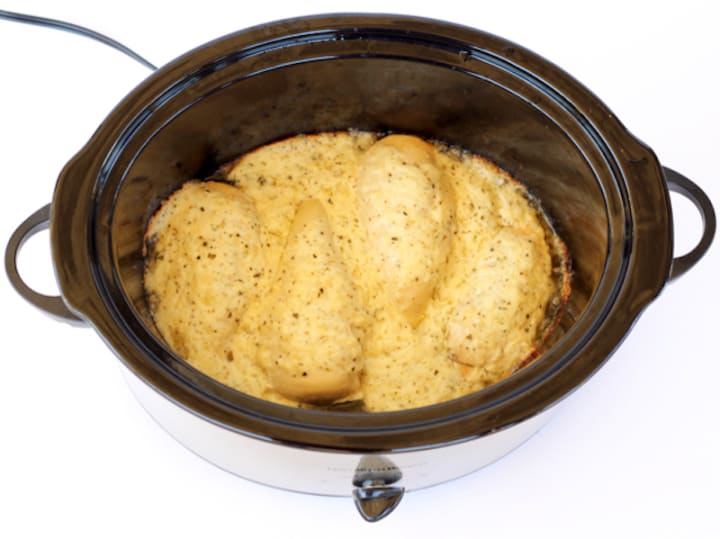 Many of the recipes on this list will feature recipes that one could easily deem healthy, but this one's a bit different. Of all the quick and easy crock pot recipes you can try, this one might be the richest! In fact, it's decadent to the point that it might just wreck your diet.
This slow cooker Garlic Chicken Parmesan recipe will give you a cheese-filled, gooey, and tender treat that might not exactly be the best food for your waistline. That being said, everyone needs to indulge once in a while, right?
Slow Cooker Spinach Artichoke Dip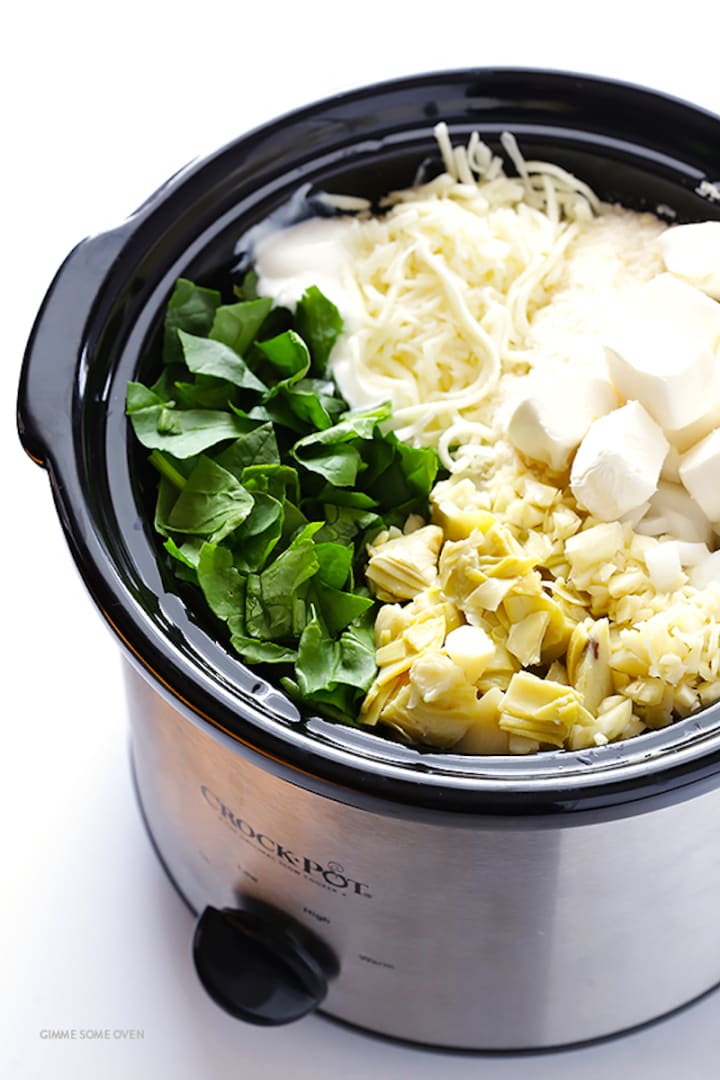 Most of the slow cooker recipes on this list are meant to work as a meal planner, but not this one! This decadently cheesy Spinach Artichoke Dip recipe is meant to be shared with friends at parties.
If you were looking for a delicious dip for your next Super Bowl party, or a nice hors d'oeuvre for your next cocktail soiree, this is one of the best options you can make. Quick and easy crock pot recipes like this one make you look like a chef to guests from every walk of life.
Slow Cooker Chicken Tikka Masala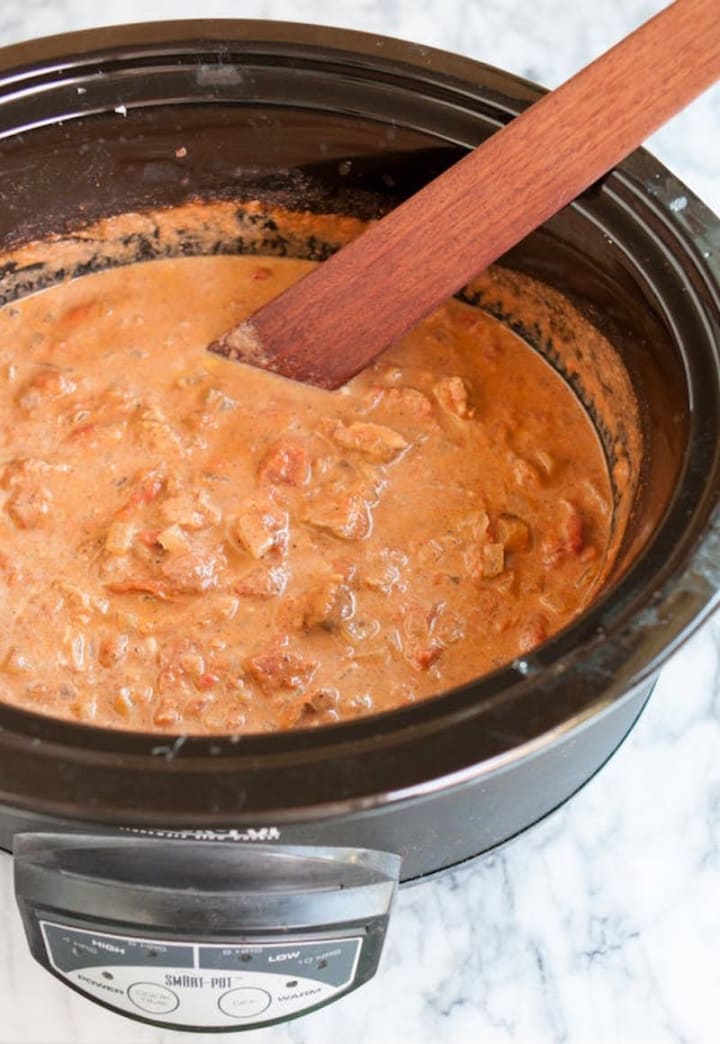 Love Indian cuisine, but hate the price tag that comes with ordering takeout? Believe it or not, many quick and easy crock pot recipes are designed to feature Indian flavors or even recreate authentic Indian dishes.
This killer Chicken Tikka Masala recipe is the best way to save money on your monthly restaurant bill using your crock pot. The end result is a dish that's incredibly creamy, with chicken bits that will literally fall apart in your mouth.
Better still, you don't need to know any secret kitchen hacks to make this happen!
Slow Cooker Creole Chicken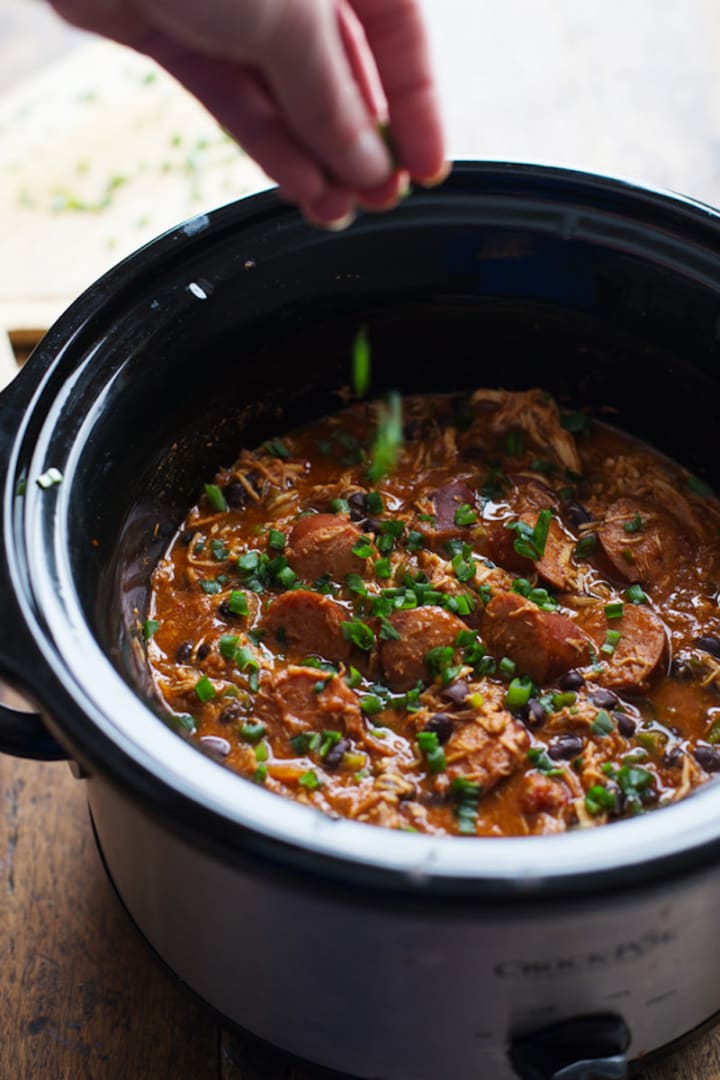 Spicy is good, especially when you're using some of the best slow cooker recipes to bring out that mouthwateringly good burn. Creole stews take very well to slow cookers, and can easily turn into incredibly flavorful and satisfying dinners.
Unsurprisingly, many of the best quick and easy crock pot recipes out there involve Creole flavors, too. This Creole Chicken recipe features chicken that literally shreds itself, smoky Andouille sausage, and plenty of rich chili flavoring. Need we say any more?