How to Cook Sauerkraut in a Crock Pot
A quick, foodie-approved guide on how to cook sauerkraut in a crock pot.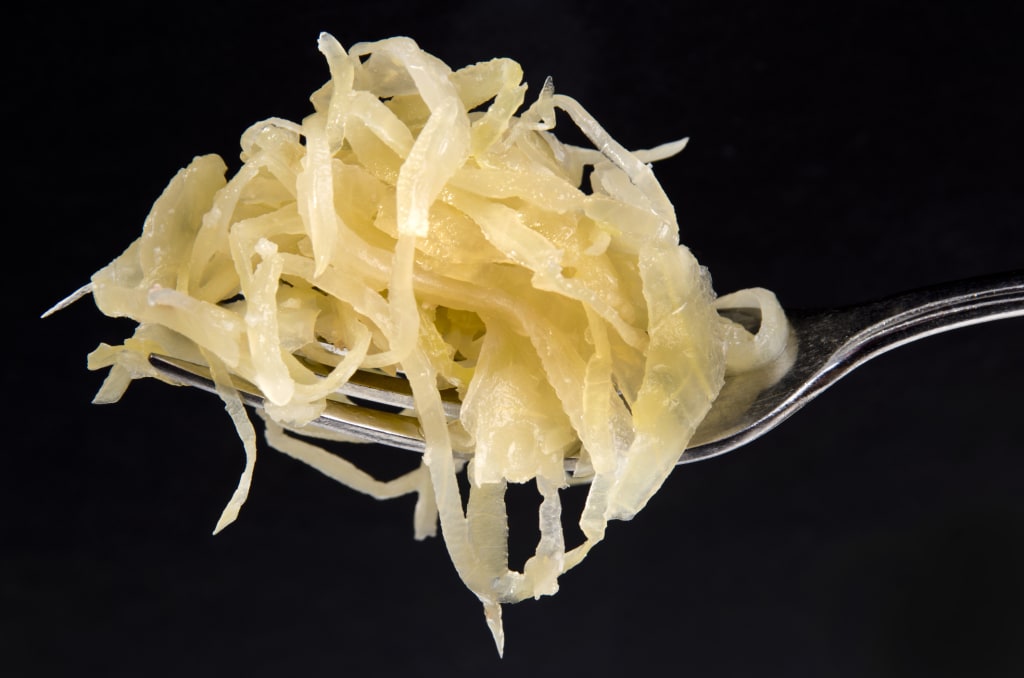 Crock pot cooking is a major trend among foodies and busy individuals alike — and why wouldn't it be? The "set it and forget it" aspect of having a crock pot makes it easy to create mouthwatering meals that you can literally come home to after a long day of work. Better still, they can be used to make incredibly tasty but cheap meals.
Most people know crock pots as the tools used to make baked beans, pot roasts, and of course, superbly tender beef stew. However, there's more to crock pot cooking than just stews and pot roasts. In fact, one of the best (and more diet-friendly) recipes you can make with a crock pot is sauerkraut.
Learning to cook sauerkraut is a great way to up your grilling game, as well as your hot dog toppings game. If you don't know how to cook sauerkraut in a crock pot, don't fret. This guide will give you a good start — and you can tailor this recipe to your particular taste.
Before we talk about how to cook sauerkraut in a crock pot, you'll need to gather up the right ingredients.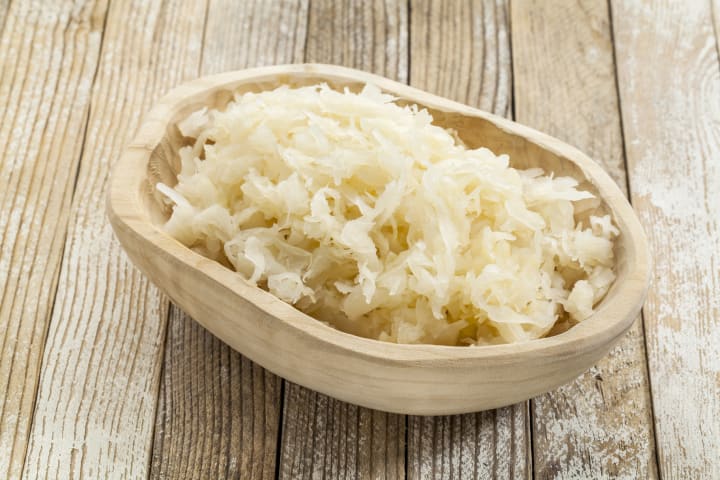 The best recipes always start off with the best ingredients. Thankfully, this recipe doesn't require very much to make. So, head to your local grocery store and pick up the following ingredients:
Three pounds sauerkraut
A bottle of Chardonnay (Note: water can be substituted, but it tends to lower the flavor.)
Salt and pepper, to taste.
First, prep the sauerkraut.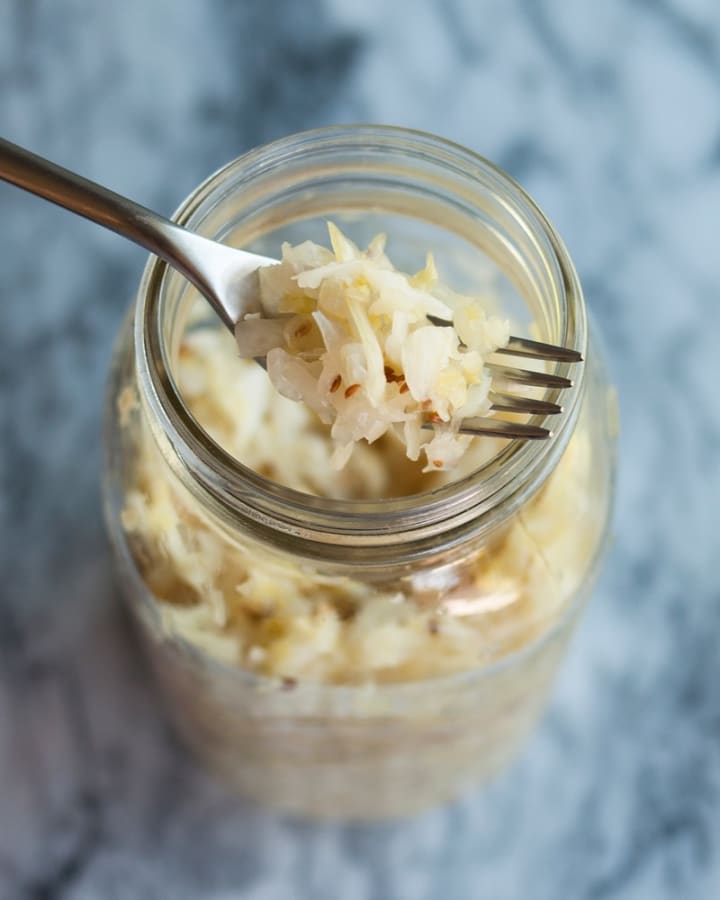 The first step to getting your sauerkraut ready to place in the crock pot is to make sure that you get the best flavor out of your kraut. To do this, you will need a large bowl.
Place the sauerkraut in the bowl, and add water until the kraut is covered. Let it soak for five minutes, and then drain the sauerkraut. Repeat twice in order to ensure that the remaining "canned" flavor of the kraut is diminished.
When draining the sauerkraut, make sure to press on it with your hands. This helps remove any dirt it may have, and also softens it up for a more tender bite.
Now, it's time to prep the crock pot.
Here's where the real "meat" of learning how to cook sauerkraut in a crock pot comes in...
Place the sauerkraut in the crockpot, and add three cups of wine (or water). Cover it, then cook the sauerkraut on a low setting for eight hours. Once it's finished cooking, add salt and pepper to taste — and serve.
It's really just that simple, which makes sauerkraut one of the easiest things to cook without making a single mistake.
Once you have mastered the art of cooking sauerkraut in a crock pot, it's time to modify the recipe.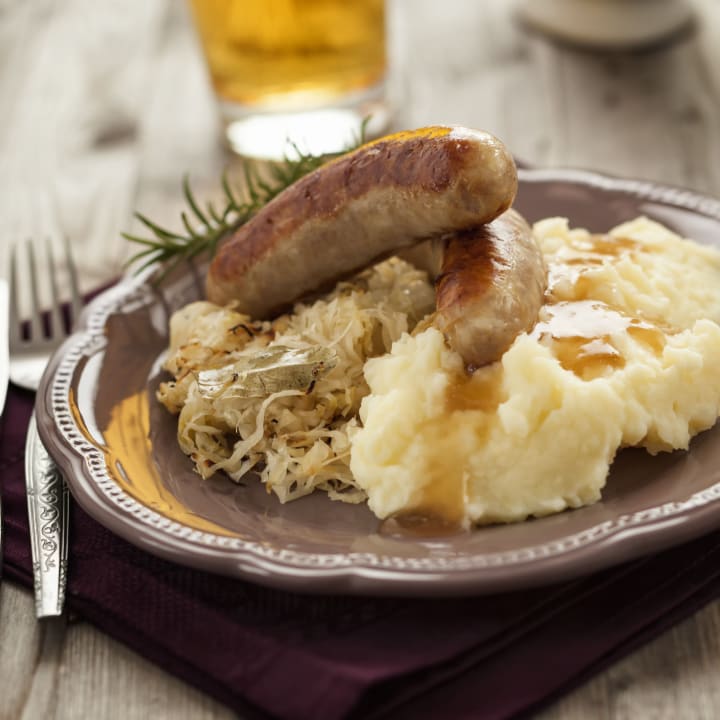 Learning how to cook sauerkraut in a crock pot is only the beginning! This recipe is excellent because you can modify it in a number of different ways. Here are some of the more unique ways to enjoy your kraut in your own unique style:
Add sausage to your kraut. Many people choose to add sliced currywurst or bratwurst to the kraut as its cooking. If you're vegetarian, adding tofu "not-sausage" can also create similar flavors and textures.
Add bacon. Bacon and sauerkraut are a match made in heaven. If you haven't tried it, you're missing out.
Swap out the wine for water, use canned sauerkraut, and add a little bit of maple sugar. This makes the sauerkraut just a little bit sweeter while still keeping the traditional tanginess of the meal.
If you want a more authentic Austrian way of enjoying sauerkraut, add a little bit of smoked paprika to the mix. This gives it a surprisingly smoky and subtly spicy flavor that is irresistible when topped over hot dogs.
The more you experiment, the more you will learn to love sauerkraut — and the more you will want to teach others how to cook sauerkraut in a crock pot using your own special recipes.