Meal Planning
Cheap Meals You Can Cook in a College Dorm
These recipes are perfect for a poor college student stuck with a crappy dining hall.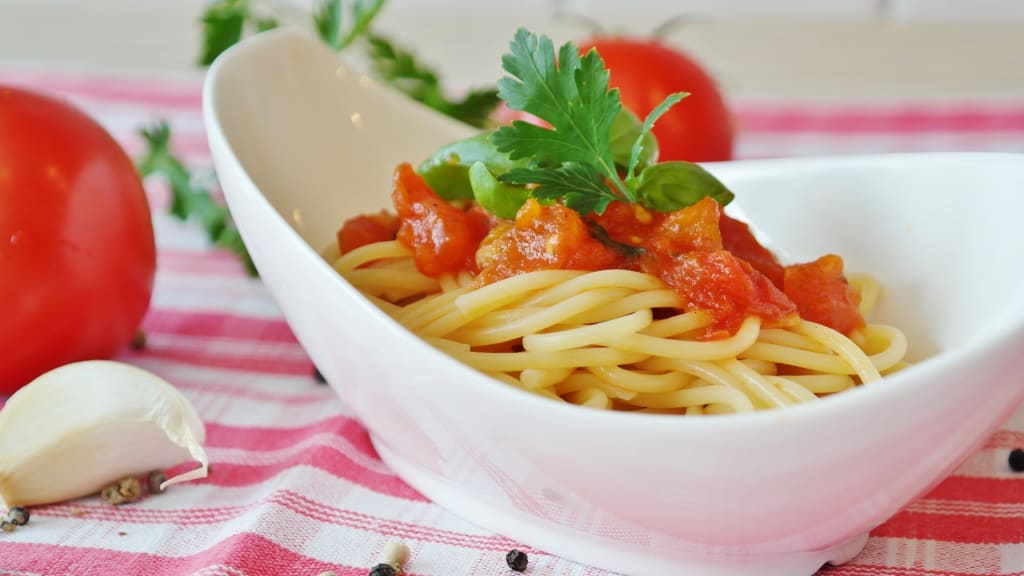 Let's face it: most universities have gross dining halls. Often they'll have hockey puck burgers and pizza that resembles cardboard. If you're lucky, your dining hall might have a salad bar that isn't crawling with germs. This can be a rude awakening after having your mom pack you lunch for your entire childhood. Suddenly, you have to figure out how to fend for yourself and make your on food (unless you want to risk your life in the dining hall). To make things even more difficult, freshmen often don't have easy access to a full kitchen, so they're stuck using only their microwave and mini-fridge.
The other dilemma is cost. You're paying tens of thousands of dollars a year for your education (and inedible food), and you don't have much leftover for gourmet ingredients. Most poor college students I know rely on Domino's pizza for sustenance, but greasy cheap pizza alone doesn't exactly make for a balanced diet. It's easy to see how the freshman 15 can come about. It's much better if you can make your own food. Here are some simple dorm recipes that won't break the bank.
Mac & Cheese in a Mug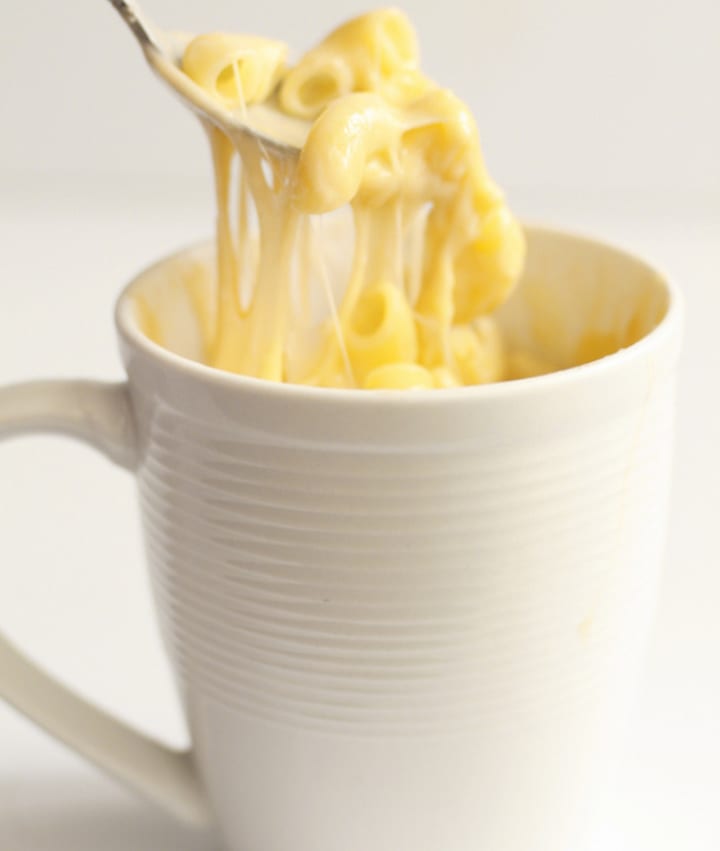 This recipe is incredibly simple, so it won't take away from your study time. You only need to buy elbow pasta and whatever cheeses you prefer, and you'll be set. This mug recipe is cooked in the microwave, so you don't even need a full kitchen to put it together. The delicious, gooey macaroni is 1000 times tastier than Easy Mac, and not much more complicated to make. Your wallet and stomach will thank you for eating this mac & cheese.
Microwave Nachos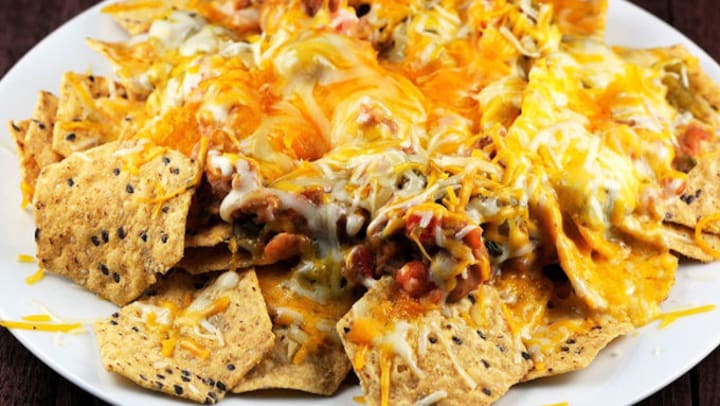 These nachos are amazing for a quick dinner or a midnight snack. You can really combine any ingredients you prefer in this nacho recipe. The basic chips are cheese are the only definite parts of this recipe, but if you want to add extra flavor or spice up your meal, add refried beans, salsa, and green chiles. These nachos don't need to bake in an oven to be tasty; a microwave works just fine. None of the ingredients are expensive, and you'll be sure to have enough to make several plates' worth.
Sweet Potato Chips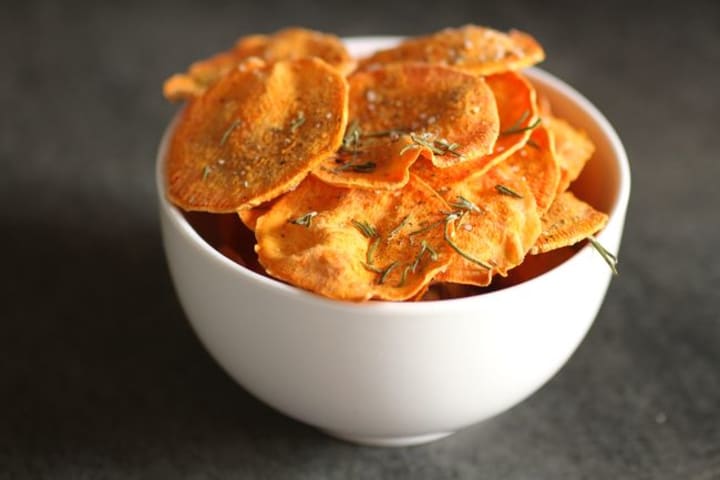 Ok, so this one is more of a snack, but delicious nonetheless! Sweet potato chips are made with fresh sweet potatoes, and only need a little bit of rosemary, salt, and pepper to make them taste amazing. You just have to slice the sweet potato very thinly and sprinkle with the seasonings before placing in the microwave. Soon you'll have a sweet and salty study snack! These are much better than soggy cafeteria fries, and they're cheap to prepare.
Corn on the Cob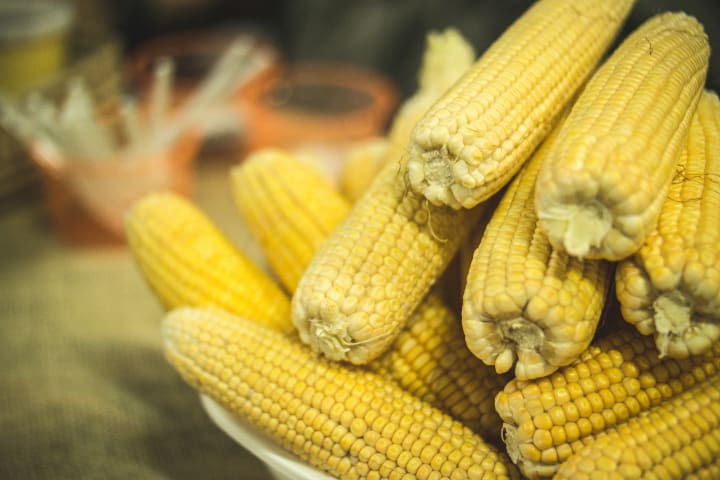 Who knew that you could cook corn in the microwave? This is probably the easiest recipe yet, because the only ingredient is corn. Of course, you might want to add a dash of butter or salt to the finished product, but still. To get it perfectly moist, all you have to do is keep the husk on while cooking. They only take four minutes, and there's no grill or stove required. Corn on the cob is is one of the cheapest meals you can make in a college dorm.
Brown Rice with Edamame and Pineapple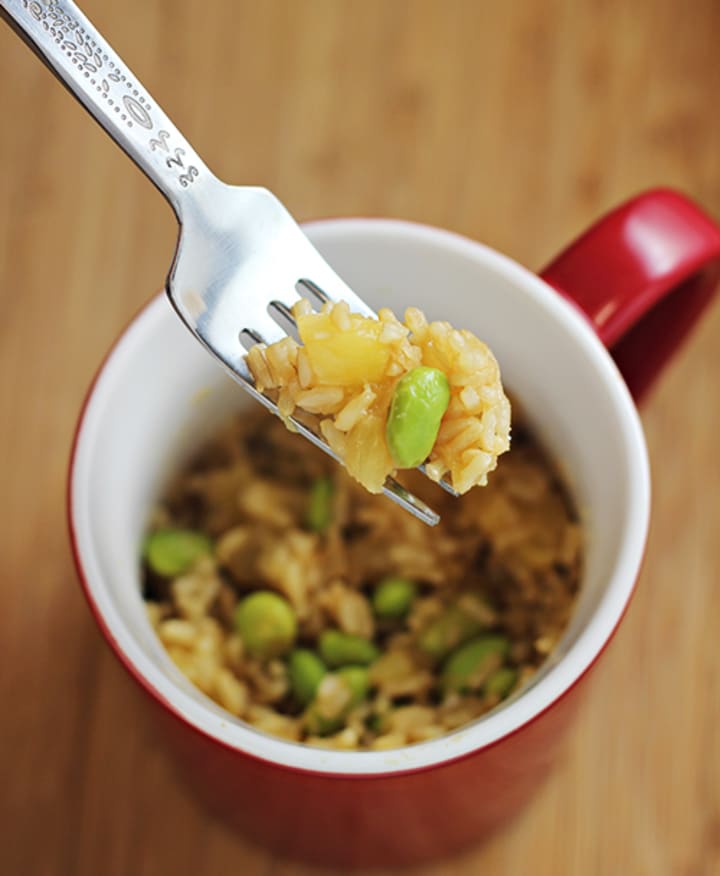 This is not a meal you'd be able to get in a cafeteria. It's totally unique and mixes sweet and savory to make the perfect combination. You can eat it right out of the mug it's cooked in, so that means less dishes to do as a bonus. This meal is vegetarian and contains nutrients needed for a healthy diet, so that you don't gain the freshman 15. The ingredients used will not break the bank, and you'll have a delicious meal in less than 15 minutes.
Spinach and Feta Mashed Potatoes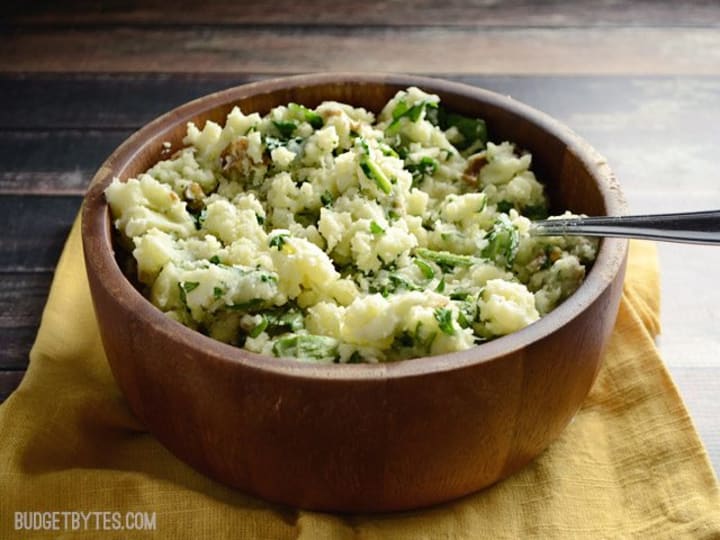 This cheap dinner fix is basically a gourmet meal. Potatoes are super easy to cook in the microwave, and it's a lot less cleanup than peeling and boiling them on the stove. The flavors of this dish will leave you wanting more which is great because the recipe makes six servings. You can heat up the leftovers for the rest of the week, and worry about more important things than what you're going to eat for dinner - like academics or your social life. They're so cheap and simple that you'll make them all the time.
Easy Omelet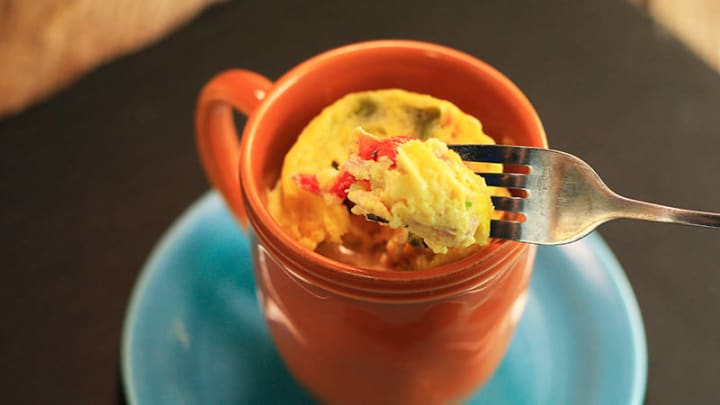 Now you can make a delicious omelet without using a stovetop. This recipe will allow you to have a delicious, hearty breakfast that you can take on the go. You can customize it using whatever veggies or meats you like, and it tastes even better topped with cheese. This easy omelet takes less than one minute to cook fully; you won't believe how simple it is. Omelets are perfect because they're cheap and can be made right in your dorm. No more going to class on an empty stomach!
Ramen Bowl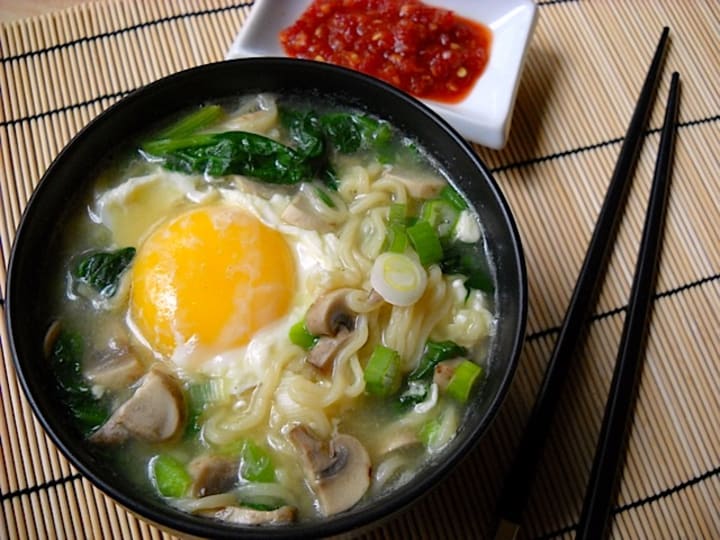 Everyone knows that ramen is the stereotypical poor college student food. This recipe takes it up a notch, and actually makes ramen enjoyable to eat. This steamy ramen bowl will make you feel better when you're sick, and warm you up on a chilly day. If you want to be really thrifty, use leftover veggies instead of buying new ones. To cook your ramen in the microwave, follow these instructions. Now you can make your picturesque ramen bowl on a budget, and without leaving your room.
Microwave French Toast Mug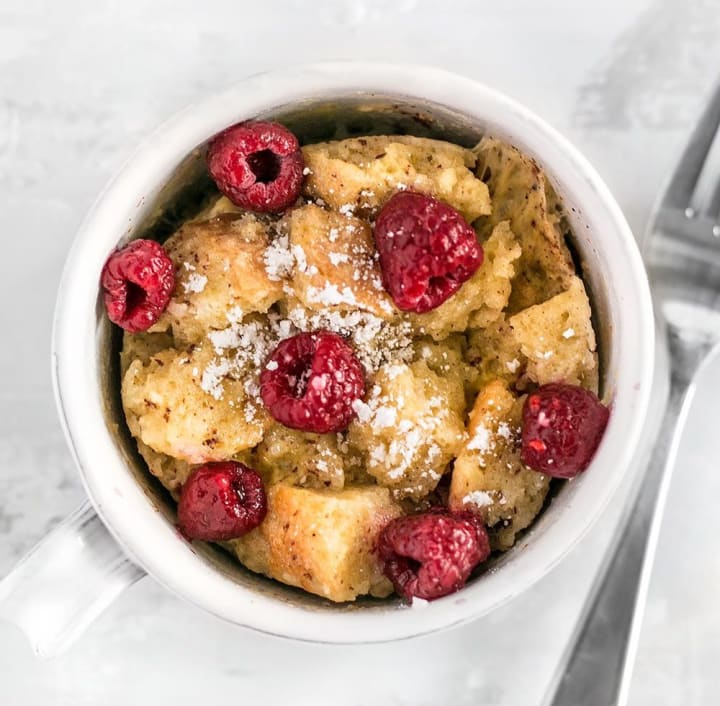 Here's another breakfast that you can have without leaving your dorm. Eating this microwave french toast is the perfect way to start your day! You can customize the recipe by adding berries, chocolate or nuts on top - another great way to incorporate leftovers. You can even use bread crusts or ends-of-loaves as the basis for this breakfast. What a yummy dorm meal that's also extra cheap.
Baked Potato Soup
Making soup from scratch in the microwave is easier and cheaper than you'd think. This baked potato soup makes for the perfect college dorm dinner. It's cheesy, hearty, and makes an late-night study session worth it. This soup is full of potatoes, cheese, and bacon. It will warm you up and keep you full and happy. Plus, the ingredients won't cost you an arm and a leg, even though it's to die for.